Are you a fervent fan of Android 18, the character from the Dragon Ball series, and are you looking to elevate your content creation to the next level? Look no further! In this article, we're going to immerse ourselves in the captivating world of Android 18 AI voice technology, Android 18 voice changer solutions, and the Android 18 AI voice clone. Whether you're an avid gamer, a content creator, or simply someone aiming to enhance your audio prowess, these state-of-the-art tools are poised to transform your auditory adventure and enthrall your audience in ways you've never imagined.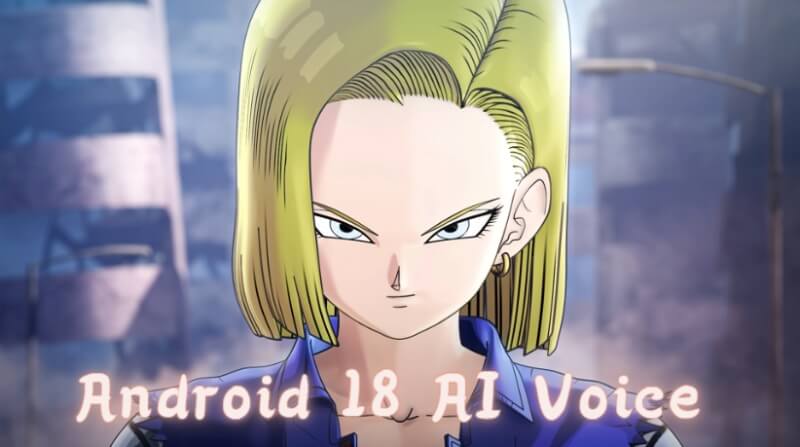 Part 1: Who is Android 18?
Android 18, is a beloved fictional character within the Dragon Ball manga series, crafted by the creative mind of Akira Toriyama. Her introduction to the Dragon Ball universe occurred in Chapter #349, titled "The Androids Awake!", which was first unveiled in the pages of Weekly Shōnen Jump on November 12, 1991.
Android 18, along with her twin brother, Android 17, endured a tragic transformation into cyborgs against their will, all at the hands of the vengeful Dr. Gero. Their purpose was to serve as instruments of Gero's vendetta against the formidable Goku. Interestingly, the version of Android 18 from the primary timeline exhibited very little interest in complying with Dr. Gero's directives. Instead, she evolved into a significant character within the series, ultimately forming a deep connection by marrying Goku's closest friend, Krillin.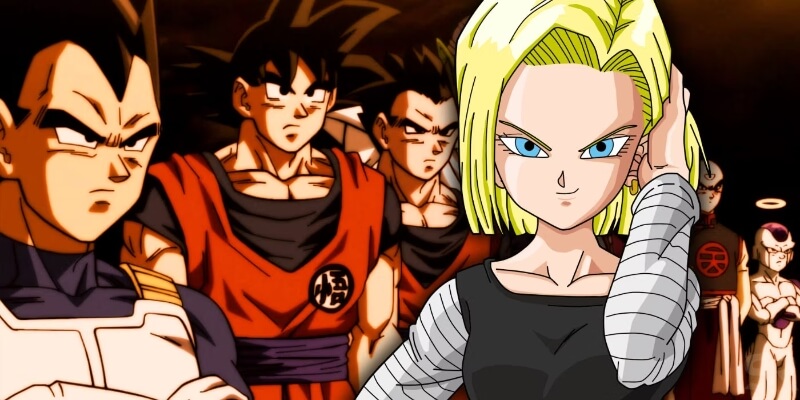 Part 2: How to Get Android 18 AI Voice with Voice Changer?
iMyFone MagicMic is a groundbreaking AI voice changer designed to elevate your audio experience, especially in the realm of Android 18 AI voice.
With an extensive library of over 250 AI voice filters, 600+ voice effects, and 200+ voice memes, MagicMic is an incredibly versatile tool suitable for a wide range of programs and applications. Whether you're a gamer or engaged in various activities, MagicMic offers real-time voice transformation and precise sound emulation to enhance your experience.
Furthermore, this innovative tool simplifies the process of recording and modifying audio files, allowing for easy, one-click voice customization. With MagicMic, you can effortlessly create unique voices, adding a new dimension to your content and entertainment.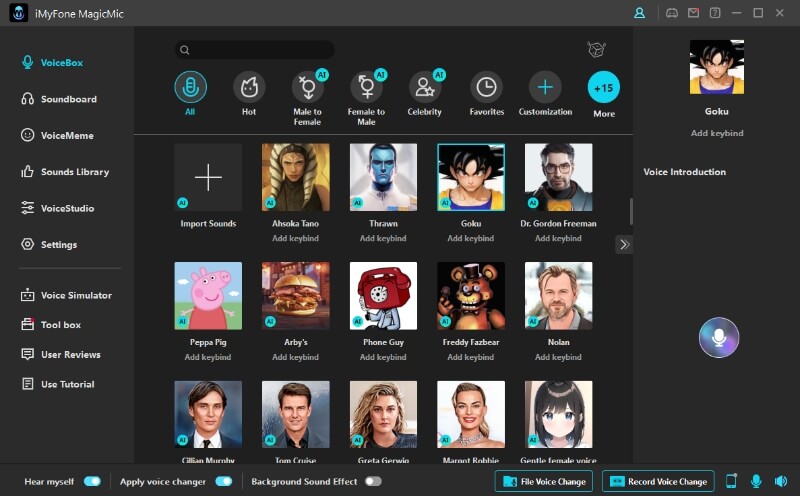 How to use MagicMic Android 18 AI Voice Changer?
Step 1: Obtain the MagicMic software either from the official MagicMic website or by clicking the button provided below.
Step 2: Upon completion of the download, launch the software. Opt for your preferred microphone and headphones. Make sure to enable the "Hear Myself" and "Apply voice changer" options, located at the bottom of the interface.

Step 3: Peruse the extensive selection of Voice and Sound Effects or embark on your journey to Create an Android 18 AI Voice. Explore the "VoiceBox" for pre-set voices or assign keybinds to enhance your gaming experience. If the desired voice is not available, utilize the "Customization" feature to upload your own audio clips.

Key features of MagicMic Android 18 AI voice changer
Over 250 voice effects, 600 soundboards, and 200 voice memes to choose from.

Real-time, high-quality voice modification with minimal latency, compatible with popular platforms like Skype, Discord, Twitch, and more.

Easy hotkey customization for in-game sound effect adjustments.

Effective noise reduction technology for clear communication in noisy environments.

Record and enhance audio from any source for improved content quality.

Cross-platform compatibility: Works on Windows, Mac, Android, and iOS devices for seamless usage.
VoxBox represents a state-of-the-art Android 18 AI voice generator enabling voice cloning for a multitude of applications, akin to Android 18. These applications encompass voice-overs, virtual assistants, and interactive experiences, among others. VoxBox simplifies the process of creating lifelike voices tailored to your precise requirements.
Furthermore, VoxBox offers an extensive repertoire of 77+ languages and over 3200 voices designed for voiceovers and dubbing. Additionally, it presents users with a rich selection of AI-generated voices, ranging from anime characters and celebrities to singers, rappers, and beyond.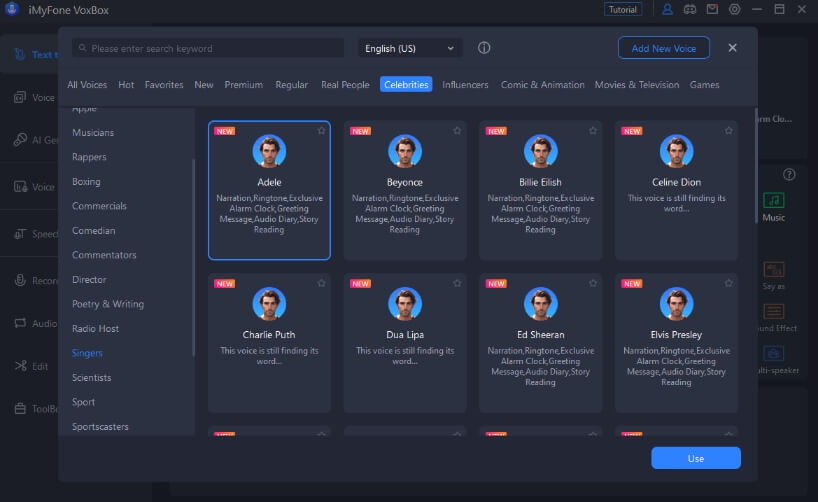 Key features of VoxBox
A vast array of 3200+ voices, encompassing rappers, YouTubers, cartoon characters, celebrities, and more.

Extensive language support with 46+ global languages, including French, Japanese, Korean, and 100+ accents like British and Hindi accents.

Versatile functionality, including voice recording, generation, conversion, speech-to-text, and editing.

Support for various voice control features, such as Pause, Pitch, Volume, Speed, Emphasis, and more.
Part 4: FAQs about Android 18 AI Voice
Why did Krillin marry Android 18?
Android 18 chose to marry Krillin out of genuine love for him, appreciating his kindness and his decision not to deactivate her or utilize a Dragon Ball wish to eliminate the bomb implanted within her.
Why doesn't Android 18 use her real name?
Android 18 doesn't use her real name, likely due to a past marked by dehumanization under Dr. Gero's control. Keeping their numeric designations may serve as a form of penance, a reminder of their past actions, and taking responsibility for their crimes.
What is Android 18 AI Voice?
Android 18 AI Voice is an advanced technology that enables users to replicate the voice of Android 18, a character from the Dragon Ball series, for various applications.
Final words
In conclusion, Android 18 AI Voice and its AI Voice clone technology have become transformative tools for those seeking to enhance their audio experiences and content creation. Alongside innovative solutions like MagicMic, these advancements offer a wide array of possibilities, from voiceovers to gaming and beyond. As technology continues to evolve, Android 18 AI Voice stands at the forefront, offering users the opportunity to explore new dimensions in auditory creativity.