Welcome to the future of voice technology! This article delves into the fascinating realm of AI human voice – innovative tools capable of transforming the way we communicate. By harnessing cutting-edge voice changer algorithms, these voice generators revolutionize audio experiences, offering unprecedented versatility and creativity. From personalized voiceovers to natural-sounding conversational AI, this technology opens doors to a myriad of applications. Join us on this captivating journey through the realm of AI-driven voice transformation and discover how it's reshaping the way we interact and engage with audio content.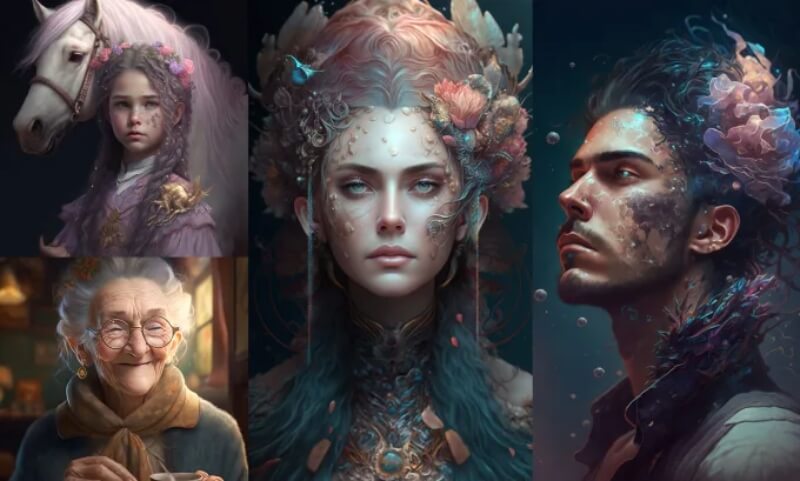 Part 1: Transforming Voices: AI Human Voice Changer
MagicMic is a popular real-time AI voice changer software that allows users to modify their voices during live calls, online gaming, or recordings. With a wide range of fun and unique voice filters, it offers a fun and entertaining way to communicate and interact with others. Whether you want to sound like a robot, a monster, or even a famous celebrity, MagicMic provides an enjoyable and engaging experience for users of all ages.
Key features of MagicMic
AI human characters voice changer
It provides 225+ voice effects,600+ soundboard and 200+ voice memes.

Real-time voice changing: morph your voice with famous effects like realistic human voice such as Joe Biden, Taylor Swift.

Built-in soundboard: add fun audio clips during live chats or streaming sessions.

Customizable hotkeys: access various voice effects quickly and effortlessly.

Background noise suppression: improve audio quality by eliminating unwanted noise.

Easy integration: use with Discord, Twitch, and other popular platforms seamlessly.

Virtual audio driver: capture and modify audio from any application or device on your computer.
How to get AI human voice?
Step 1: Download and Launch
Install MagicMic software, log in to your account.
Step 2: Configure Input and Program Settings
Choose your main microphone as input, enable "Apply Voice Changer," activate "Hear Myself."
Step 3: Select the MagicMic Virtual Audio Device
Select Virtual Audio Device as input in your preferred app for seamless voice modification.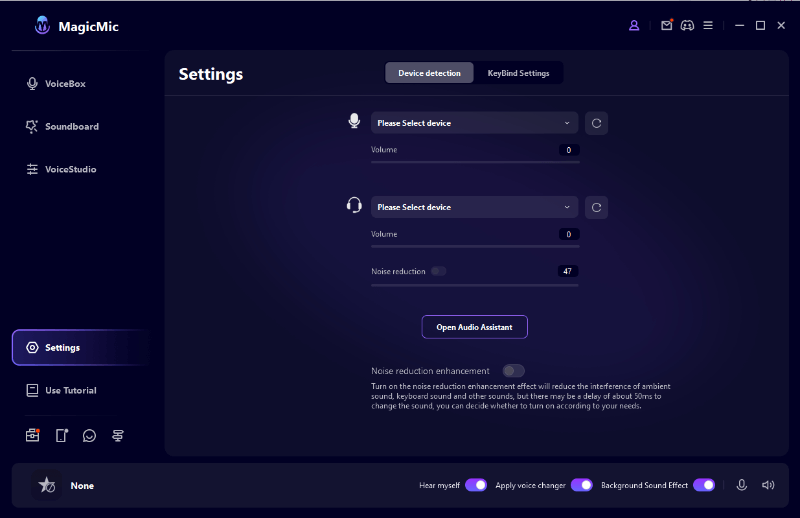 Step 4: Choose Voice or Create AI Voice
Explore effects , assign keybinds, create personalized AI voices.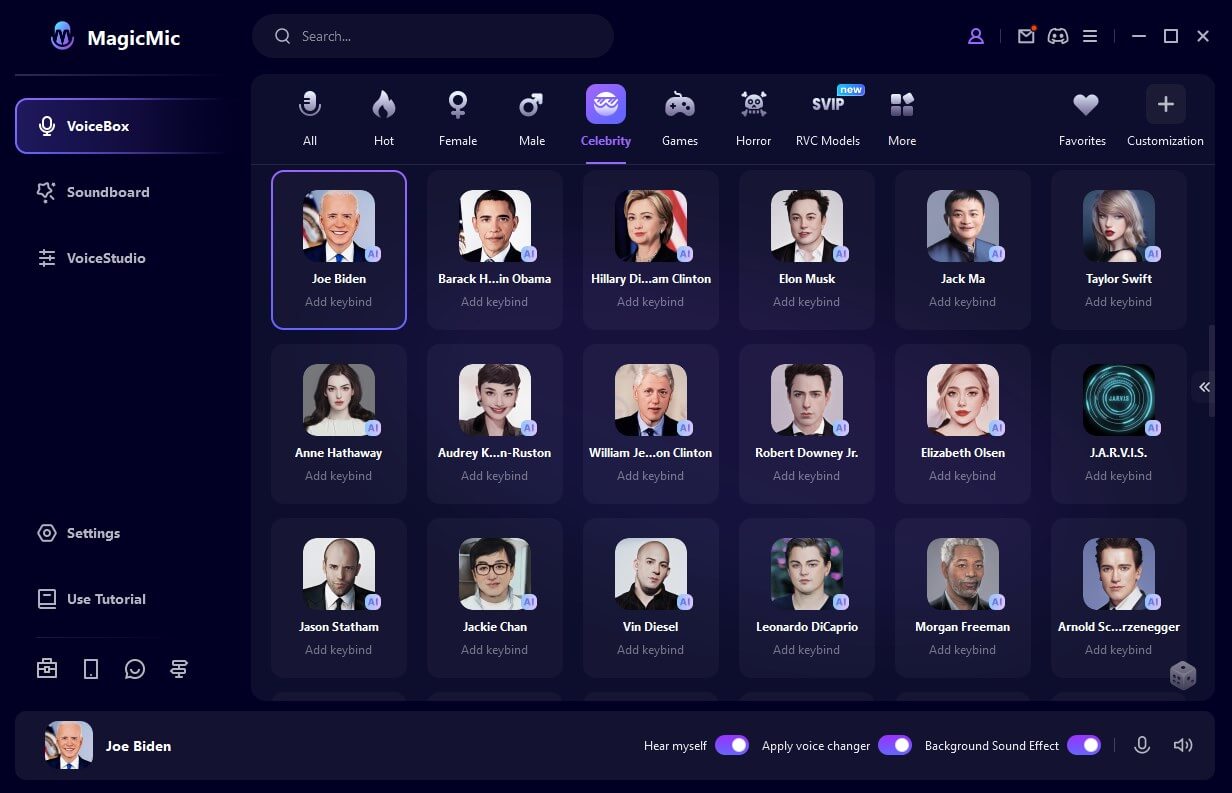 Voicemod is a real-time voice-changing software that allows users to modify their voices in various ways while using voice chat applications or recording audio. It offers a range of fun and creative voice effects, such as robotic voices, funny character impressions, deep tones, and more.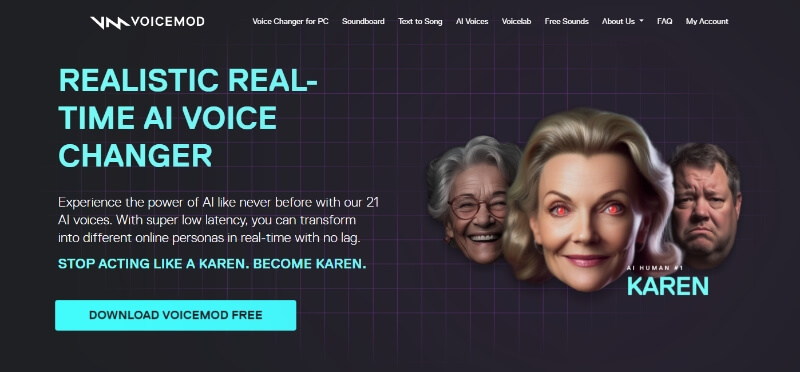 Key features of VoiceMod AI Voice Changer
Real-time voice effects for live interactions, enhancing gaming, and streaming experiences.

Easy-to-use interface for quick and seamless voice modification.

Diverse range of fun and creative voice filters for personalized expressions.

Compatible with popular voice chat applications and content creation platforms.

Regular updates and new voice effects, ensuring ongoing excitement and innovation.
Part 2: AI Human Voice Generator: Create Realistic Human–like Voiceovers
VoxBox is an advanced AI-powered voice generator that transforms text into natural-sounding voices, captivating users with an enhanced listening experience. It offers an extensive library of voices, including Rappers, characters, and human voices, enriching its capabilities for diverse applications.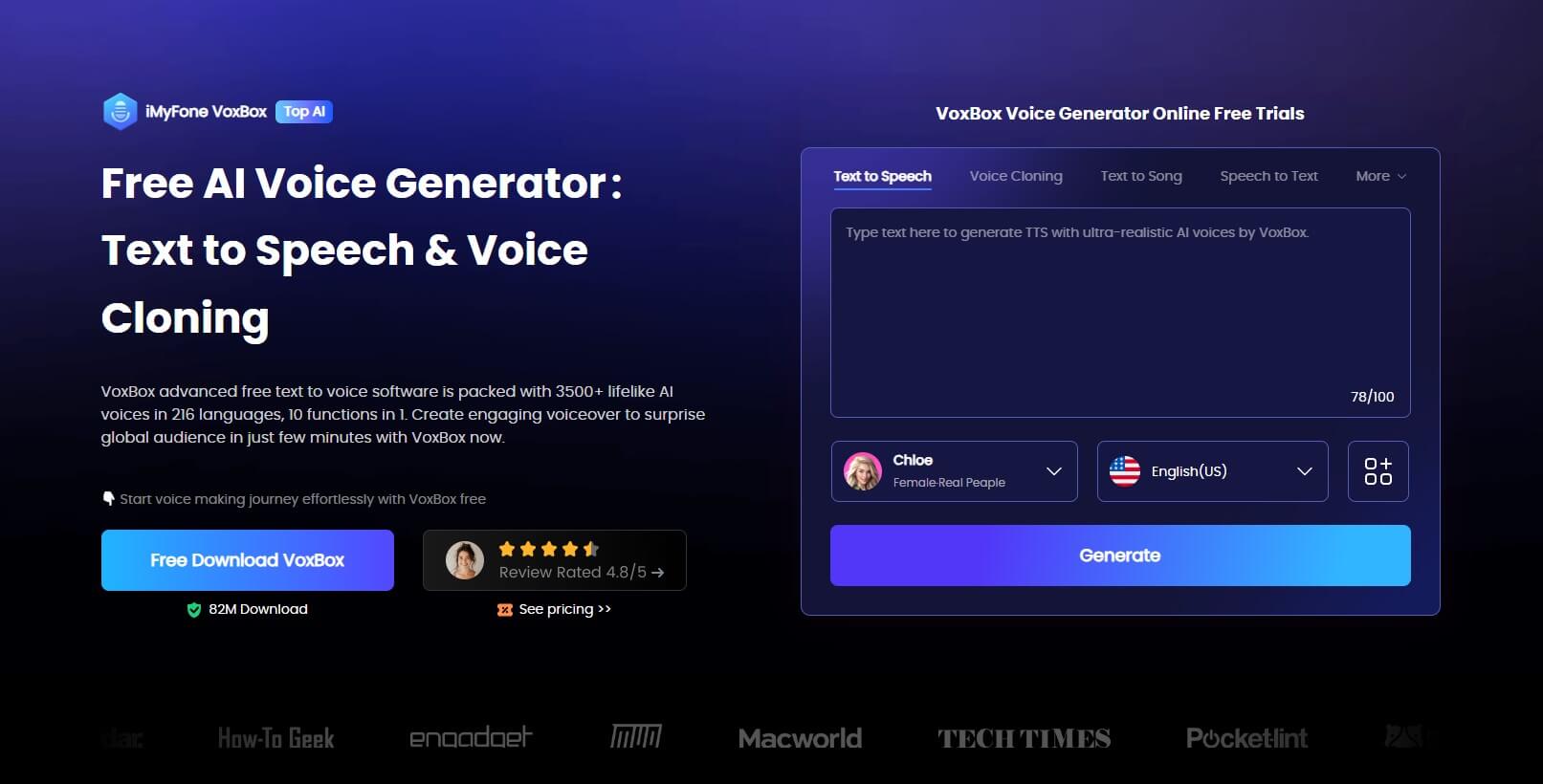 Key features of VoxBox
Access 3200+ AI voices, 77 languages, and 100+ accents for diverse voice options.

Benefit from text-to-speech, voice cloning, and text transcription features.

Personalize voice settings with pitch, speed, and volume adjustments.

Enjoy high-quality audio formats (OGG, WAV, MP3) for superior sound.

Utilize VoxBox for business, entertainment, and social media purposes with its versatile capabilities.
Lovo.ai is an innovative AI-powered platform for generating realistic and natural-sounding voiceovers. With a wide selection of customizable voices, accents, and languages, Lovo.ai caters to various industries and content creators. Its advanced technology enables seamless text-to-speech conversion, making it a valuable tool for creating engaging and professional audio content, such as podcasts, videos, and advertisements.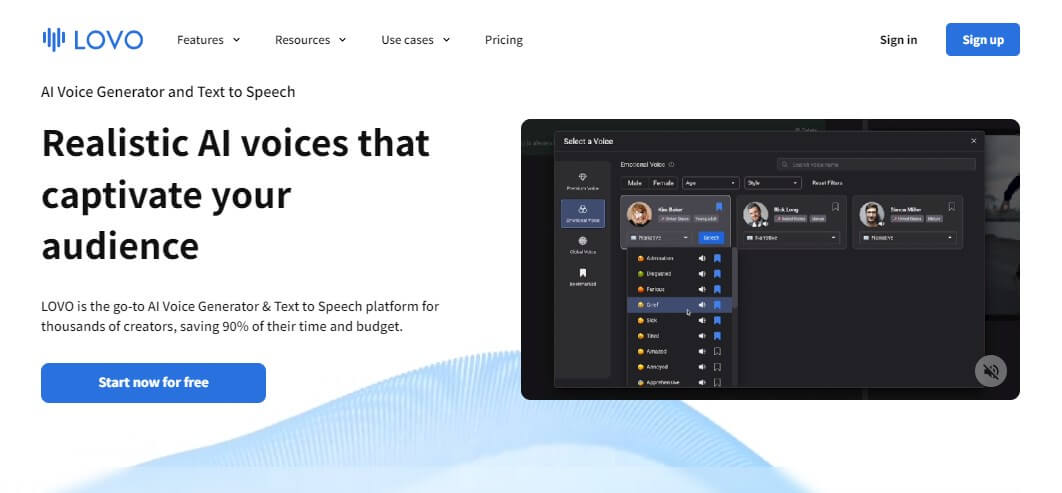 Key features of Lovo.ai
Lovo.ai offers a diverse range of voices, accents, and languages for flexible voiceover options.

The platform generates lifelike and expressive voices, enhancing audio content quality.

Users can adjust pitch, tone, and speed to match their specific requirements.

Lovo.ai accommodates over 50 languages, catering to global audiences.

Easy API integration allows seamless incorporation of AI-generated voices into various applications and workflows.
Final words
In conclusion, the article highlights the remarkable advancements in AI human voice technology, focusing on two prominent applications: voice changer and voice generator. These innovations have revolutionized the way we interact with audio content, offering unparalleled versatility and creativity. The AI human voice changer allows users to modify their voices in real-time, unleashing a world of entertainment and fun in gaming, streaming, and online communication. On the other hand, the AI human characters voice generator empowers content creators with a vast array of AI-generated voices, enhancing the overall listening experience for audiences worldwide. These transformative tools are set to shape the future of audio content creation and user engagement.