Today when we talk about social media, Twitter is a powerful tool. Twitter videos are the most commonly viewed content and are preferred over simple tweets. Due to the popularity of Twitter videos, they must be incorporated into your business strategies. For it to work, it is vital for you to know the ideal Twitter video length limit, optimal Twitter video format, size, and other requirements. In this article, we will further let you about the details about these requirements so that your content stands out and has increased engagement.
Did You Know These Twitter Stats?
Twitter is the 5th most used social media platform globally with over 145 million daily active users and in the US alone there are 67 million monthly users. It would be surprising for you to know that over 500 million tweets are posted each day. Twitter users find their topics organically, do simple retweets, and make a trend according to what interests them. It is noteworthy, that Twitter videos have 10 times more engagement than tweets with GIFs or a simple picture. Whereas, there is 300% more probability of videos to be retweeted over tweets with GIFs and almost 600% more probability of videos being retweet over tweets with pictures. So, tweets done with images produce around 150% more retweets. As every 8 out 10 users access Twitter on their cellphones so, among tweeted videos 93% are viewed on phones. Around 50% of the cost per engagement is saved by a promoted video on Twitter and so is cheaper.
So, what a user actually wants from a video?
Breaking news: 51%

Information: 49%

Viral content: 48%

Entertainment: 40%

Info about celebs: 37%
Another question was analyzed that why do users watch these videos?
Almost 30% for news, entertainment, and social content.
28% for new and interesting things and lastly 24% for viral content.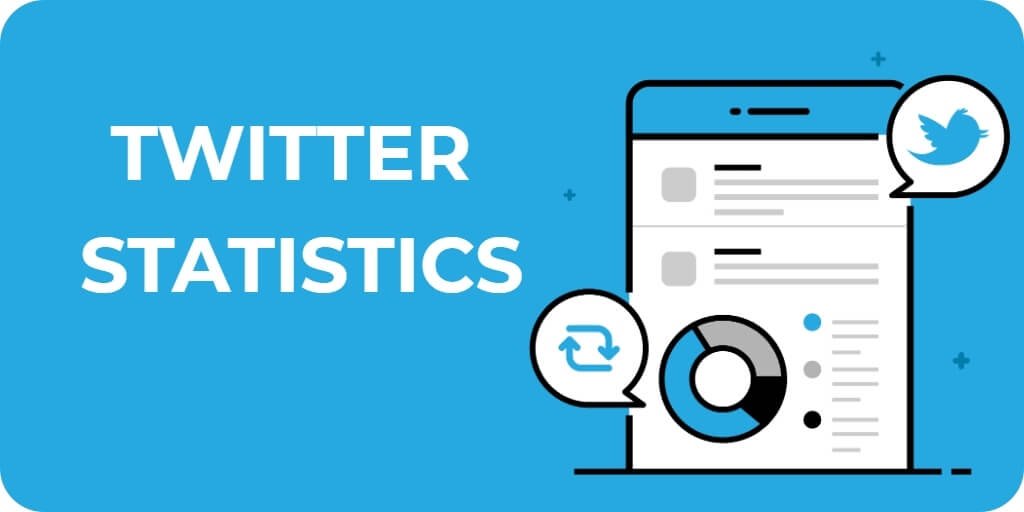 Everything that You Need to Know about Twitter Video Specs
There are certain requirements about Twitter Video specs you have to fulfill in order to upload a video:
The recommended Twitter video format to upload any video through the web is MP4 with H264 Codec and AAC audio leading to the best output quality. Whereas, MOV format is also supported on mobile phones. You have to keep Video size up to 512 MB async or 15 MB sync with a Twitter video length of minimum 0.5 seconds and a maximum of about 2 minutes 20 seconds/ 140 seconds. The recommended video resolution for your Twitter videos should be a minimum of about 32x32 and depending on orientation the maximum resolution obtained could be 1280x 1024.
The Maximum bitrate for videos should be 25Mbps. Recommended Frame rate for your videos should be a minimum of 30FPS and a maximum of 60FPS.
Lastly, the range of the aspect ratios that are recommended for Twitter videos should be 1:2.39-2.39:1. Where higher aspect ratios should be opted for better video visuals the recommended aspect ratios by Twitter are 16:9 and 1:1 for Landscape/ Portrait and Square respectively.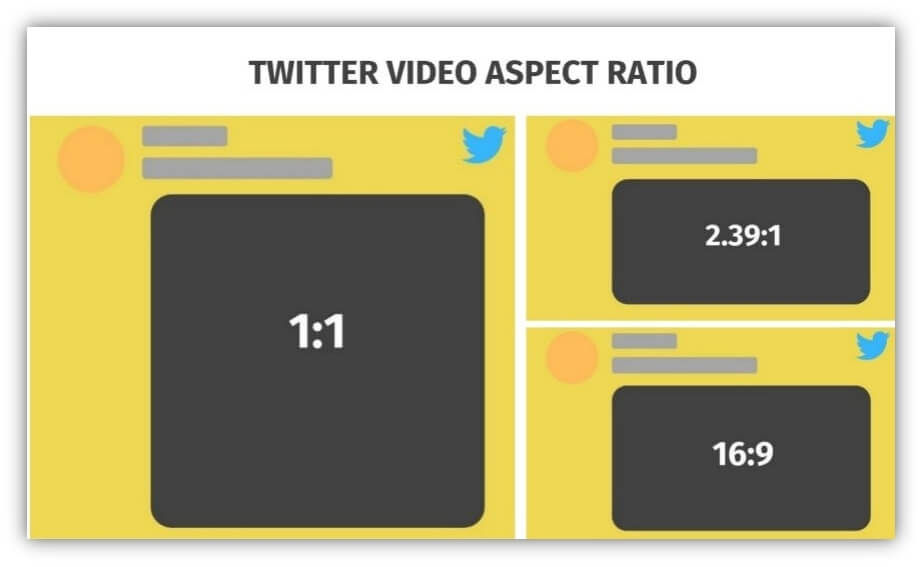 Twitter Video Limit
Resolution:
For Twitter video requirements, the resolution for the video on the web should be:
Minimum: 32x32

Maximum: 1280x 1024
Although these Twitter video dimensions work well, there are recommended resolutions for different videos:
Landscape videos: 1280x720

Portrait videos: 720x1280

Square videos:720x720
Video File Size/ Length:
The maximum size for a video file that you could upload on the Twitter web is 512MB and the Twitter video length should be 140 seconds which is 2 minutes and 20 seconds long. If your video exceeds this limit, you will be asked to edit and trim your videos to the recommended Twitter video length in order to upload them.
Twitter Video Frame Rate:
It is the rate at which the frames or pictures are displayed in a video.
The recommended maximum and minimum frame rate for video should be 60 FPS and 30 FPS respectively.
Twitter Video Duration Limit:
Do you also have any questions regarding how long Twitter videos should be? So, answering it right away; the maximum duration should be 2 minutes and 20 seconds which is 140 seconds long. You can also upload a video length of as minimum as 0.5 seconds. You will have to ask and apply for permission if you want to upload a video on Twitter which is 10 minutes or longer and you have to use Twitter's Media Studio business product.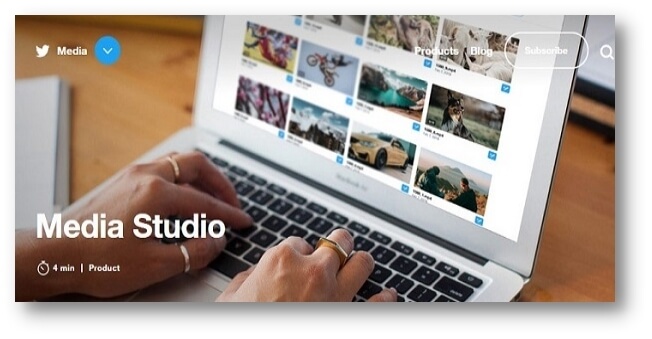 What is the Best Video Format for Twitter?
Twitter accepts certain types of files, which is commonly known as a format for the video. If you have a file other than the Twitter video requirements, you would not be able to upload your video. Twitter recommends the video format of MP4 for the Web, but you can also upload your videos in MOV format other than MP4 via mobile phone. MP4 file with a codec of H264 and ACC audio are must-haves. You should opt for MP4 video format as it is compatible and supported by most platforms. MP4 format is also supported by most of the software programs and tools which also allow you to export your videos. So, to save your time and energy go for MP4 format for uploading twitter video.
Frequently Asked Questions about Twitter Video Requirements
Now, in this part, we are about to answer the most frequently asked questions related to the Twitter video limit we found people searching on the internet, which might be helpful if you have similar queries.
1. Can you record a video on Twitter?
There are three ways Twitter lets you record a video:
Recording via Smartphone Camera:
The built-in camera in your smartphone is in sync with the camera on Twitter allowing you to record the videos on Twitter.
Vimeo Record:
Another option you might want to consider for recording your screen is via browser extension Vimeo Record. It not only allows screen recording but also your own voice and face. After the recording has been done you can simply share it through a link.
Going Live:
Lastly, you can go live on your account by using the Live button. It is real-time video streaming but the video will be available for your followers once the live has been ended. Another cool feature is that you can save the live video to your device.
2. How do you embed a YouTube video on Twitter?
Firstly, find a video on YouTube and click on the share button just below the player window. Then, among the list of options click on Twitter and the video will be shared. Click on Tweet to post the video.
YouTube video can also be embedded by inserting the link to HTML code.
3. Can I download videos from Twitter?
Although Twitter doesn't support direct downloading of the videos, you can download Twitter videos through a video downloader. Plenty of video downloaders are available in the Play Store and App Store to download videos from online platforms to your devices. Just keep in check the copyright claims of the owner before downloading any video. Save it to a folder where you can get your hands on the video easily.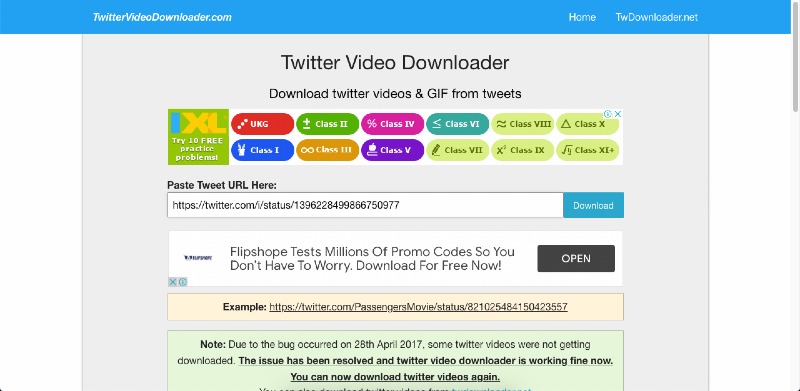 4. How you can upload a video to Twitter?
As explained above, there are certain Twitter video requirements, including Twitter video dimensions, Twitter video specs, etc., which you would need to fulfill in order to upload any video. After you have made your Twitter account, you can easily share edit, record, and share videos.
a. To begin uploading, tap on the Tweet compose icon.
b. Click on the Add photos/ videos button, below the tweet compose box.
c. Select the video you want to upload from your gallery or from a file in your PC.
d. To maximize engagement of your Twitter video post, add some text and trending hashtags before uploading.
e. Lastly, to publish the video click on the Tweet button.

Pro Tip: Create Stunning Twitter Videos before Uploading
Here we will put forth a stupendous video editing software, which will amaze you and that is none other than iMyFone Filme. It is a beginner-friendly software with many cool features that can give your videos a completely different look. Filme provides built-in resources like a single click templates, transitions, music, subtitles, and much more to make your videos stand out. You can import any video or audio from your PC through the media library.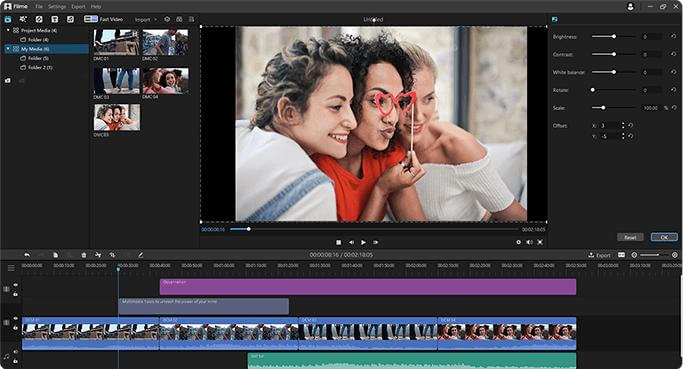 This will help you get a perfect video in a matter of seconds. This software comes for the users of Windows as well as Mac OS.
Key Features:
Intuitive and user-friendly interface to allow beginners to edit videos like a pro

Supports quick and high-quality editing to provide crisp videos

Allows one-click basic editing to enhance your Twitter videos

Filme offers 20 instant modes for editing Twitter videos

The program supports more than 8 video and 5 audio output formats

Offers more than 170 filters and video effects to make your videos pop and increase Twitter engagement

You can add music and audio to your videos with 50+ audio clips
Steps to Edit Twitter Videos before Posting
Here is a step-to-step guide to edit Videos before you post them to your account:
Step 1: Import the Video
As a first step, you will import any video you want to edit to Filme from your PC to post on your Twitter account.
Step 2: Drag to Timeline
Drag and drop the needed video material for editing in the Media pane or timeline by tapping on the '+' icon in the software.
Step 3: Video Settings
Next, adjust your video settings for Twitter to make your videos look amazing like brightness settings, contrast, adding texts, effects, subtitles via using the menu option in the top right corner of the software.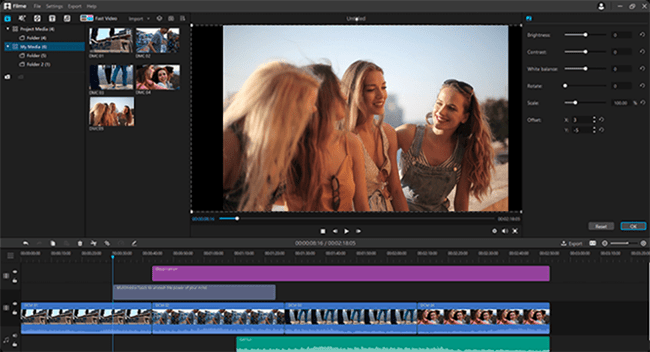 Step 4: Add music
You can choose and add music and audio to your videos from various available tracks. You can also import your desired music.
Step 5: Export video
You can export your edited video directly to social media, including Twitter, and increase your engagement.
The Bottom Line
In this article, we discussed about the Twitter Video length limit, requirements, and other specs needed to post a video. In addition, we gave you an ultimate guide on how you can edit your videos and show your creativity through Filme to make them stand out on Twitter.