Content creation is an art, but it is of very little use unless it is combined with skill. Your message should be conveyed effectively for you to attract and engage the audience on your channel for which it is important to have a good quality video. Although quality is a subjective term, generally, it means clear media such as audio and video.
So, in this article, we will talk about how to make a good YouTube video whether you are using a Mac or a PC. This article will also feature guidance for Apple and Android users.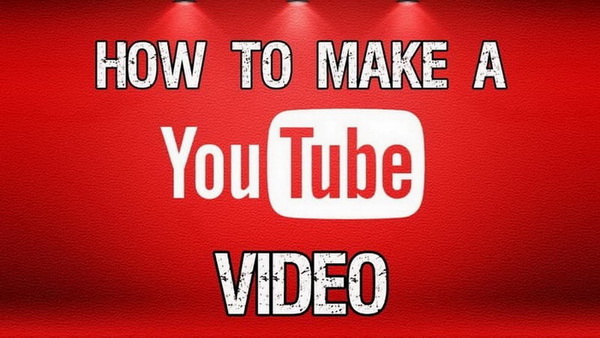 Part 1. Things You Should Know Before Making YouTube Video
For making a good YouTube video, you are required to get a basic setup so you can shoot and edit your videos effectively. Along with that, you need a goal and a pathway in mind to achieve your goals. Let's talk about some ways you can produce good YouTube videos:
1

A spot-on topic
You should understand your target audience's preferences and availability and make the video depending on those factors so that it is well accepted and liked by the audience.
2

SEO optimization
The easier it is for the audience to access your video, the more likely you are to get more views. Use keywords that bring up your post so people can easily find it.
3

Look for trends
Do some research about what is trending and what will people like to watch. This varies as people's preferences and tastes change with time and what's going on in the world.
4

Draw up a plan
Write a script and plan every little thing. The first impression is the last, so you want to make sure you enter the market with a bang if you are a beginner. High competition is what is making it harder to enter the YouTube industry each passing day.
5

Shoot a demo
You don't have to do this for every video, but it is vital to do it for the first few ones. Once a plan is drawn, execute it and see the results and optimize them accordingly.
6

Basic video shooting hardware
Get a hold of a good microphone and a camera. Quality is essential, especially for beginner YouTubers. It establishes a sense of reliability in the minds of the viewers and can give an edge over the other content creators. Things like unclear audio, camera positioning, and lighting may not seem like a big deal but can make a whole a lot of difference and such factors depend on the hardware such as the camera and the tripod, etc.
7

Add a short intro
Retention is the key to YouTube success. By adding a unique and relevant intro, you can put the audience into the curiosity which will make them watch the entire video.
8

Upload and promote
Choose an attractive topic and thumbnail and go ahead and finish uploading your video. After it is posted, sponsor it on YouTube and other social media platforms.
9

Ask for suggestions from viewers
We have heard the phrase that customers are always right, likewise, the audience is always right, and their suggestions should be taken into consideration when making future decisions. This will not only keep them entertained but will also make them feel valued when their suggestions are acknowledged.
10

Editing
Not just the shooting, editing the video is equally important. A shaky video or just a flood of information can put off the audience very easily. Basic editing such as effects, transitions, and suitable background music can keep the audience engaged and feel connected making it difficult for them to not watch till the end. That's why we write for you the next part.
Part 2. How to Edit and Make YouTube Video on Computer
If you are on windows, iMyFone Filme is a software with which you can easily edit and make YouTube video to make it more engaging and interesting.
iMyFone Filme is a very user-friendly software to make slideshow video for school projects or businesses. You can crop, cut, fade, add music, and many more effects that you may need while editing your YouTube video. These edits may not seem necessary but can make the video very catchy and retain people's attention. Not just this, there are templates and other cool effects available to further add style to your video. So, let's dig right into it and explore how can we create and edit using iMyFone Filme.
Step 1: Import your desired media.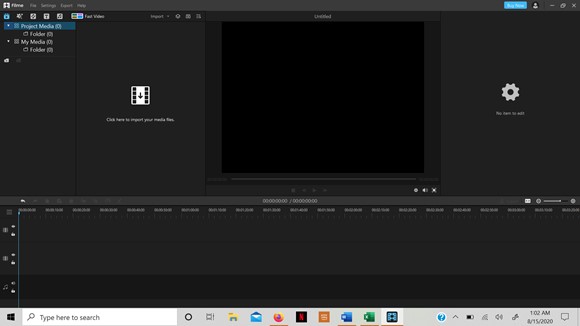 Step 2: Basic edit and add effects.
Once the media is imported, select the media and press 'Ctrl+E' to open a basic editing toolbar on the right side of the screen. For advanced features, click on the magic wand and select your favorite effects to add.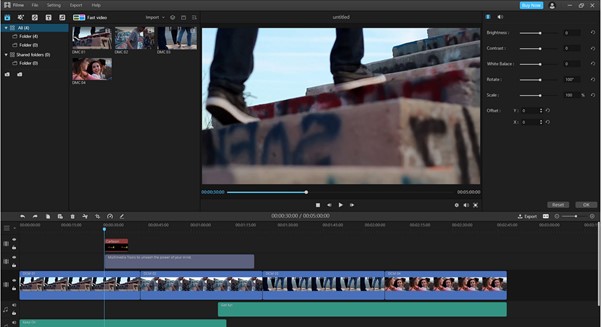 Step 3: Add music that suits your content.
Select from the available audio or insert your music for your video.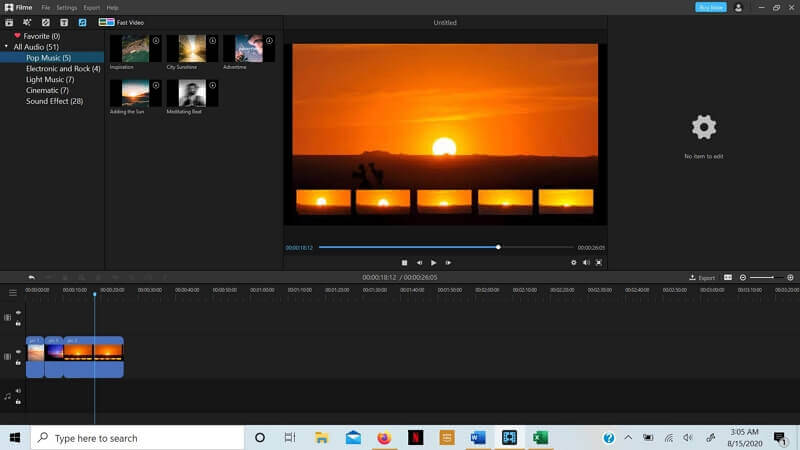 Step 4: Add text.
You can also add some text on your YouTube video. Simply click on the 'T' icon in the same toolbar as the music and effects and select your favorite font.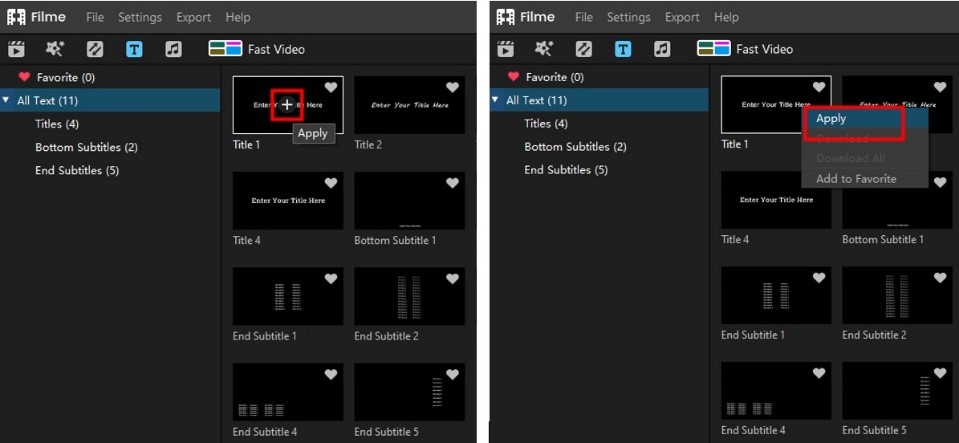 Key Functions:

Fast Mode: 1 click to create stunning slideshow video with music. 

Stunning effects: Rich selection of filters and animations to make your videos look cool. 

Editing feature: Numerous editing features including cutting, trimming, cropping, spliting, rotating, speed adjust and more.


Easy to use: Clean and user-friendly interface.
iMovie (Mac)
For Mac users, they have their software by Apple which is iMovie. It is a video editing software exclusive for Apple devices. It allows you to edit high-resolution videos and has multiple advanced features with stunning effects and transitions. You can make your YouTube video on your Mac computer.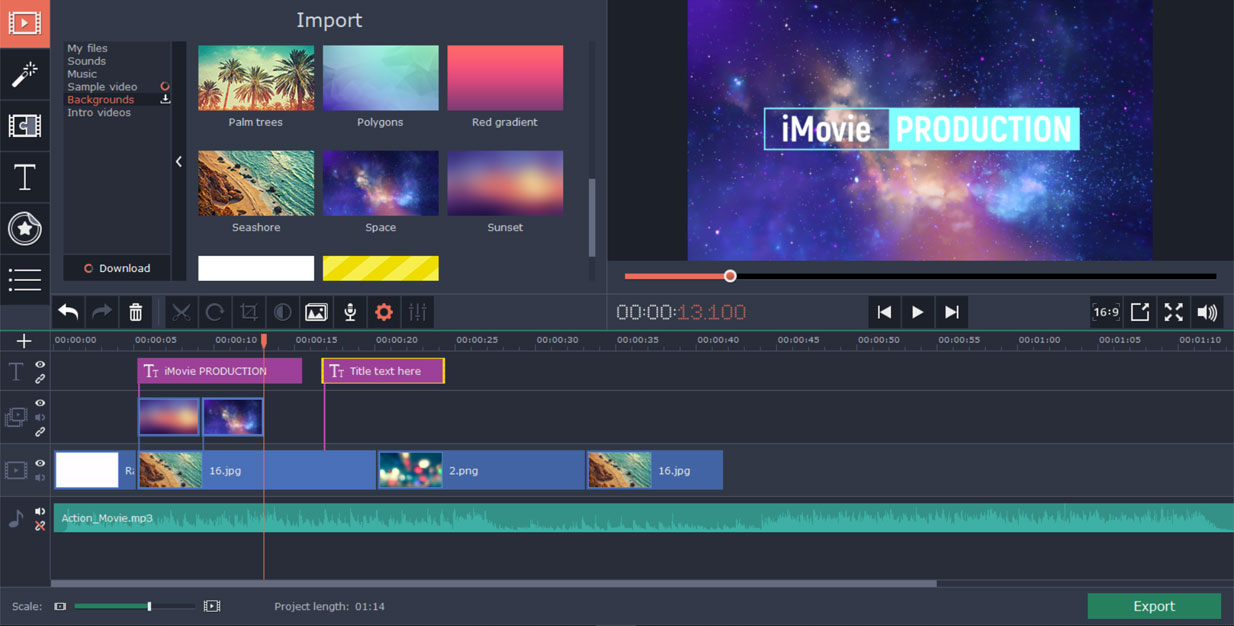 Here are a few steps to help you edit with iMovie:
Step 1: Import your desired media.
Step 2: Basic edit and add effects by clicking the tabs on the top toolbar.
Step 3: Select a title.
Step 4: Add a background.
Step 5: Add transitions.
iMovie is an excellent video editing software for YouTube videos. It is super simple and easy even for beginners. Its basic version is free to use but its Pro version requires a subscription of $14.99 which gives a good value of money if you are a professional content creator.
Part 3. How to Edit and Make YouTube Video on Mobile Phone
Moving on let's talk about how to edit your YouTube video on a cellphone. Many video editing apps provide basic editing. Let's talk about some examples of such applications.
KineMaster (Android)
KineMaster is an application for basic editing such as cut, crop, trim, etc. Additionally, it consists of default templates that can help you in basic content creation such as festival videos, etc.
Here are some steps to edit and make YouTube video with KineMaster on your android:
Step 1: Download and install the app.
Step 2: Open the app and import the media.
Step 3: Select the effects or audio and adjust them simply by dragging and dropping.
Step 4: Once you are done, export it by choosing quality up to 1440p and frame rate up to 30 per second.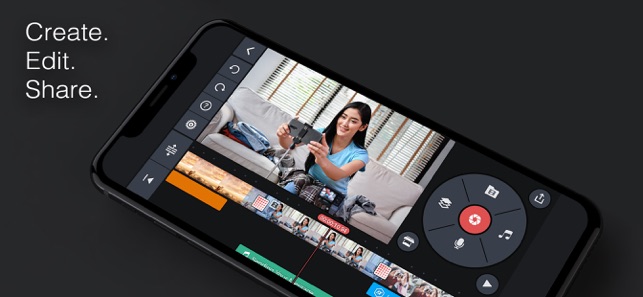 LumaFusion (iPhone)
LumaFusion is a detailed and very advanced video editing software. It has some very advanced features such as positioning and resizing, keyframing, framerate adjustments, etc.
Here are some steps to edit and make YouTube video with LumaFusion for iPhone:
Step 1: Download and install the app.
Step 2: Click the + sign at the bottom left corner to create a new project. You can choose the framerate and frame aspect.
Step 3: Choose the effects and transitions from the extensive options.
Step 4:  Choose the effects and transitions from the extensive options.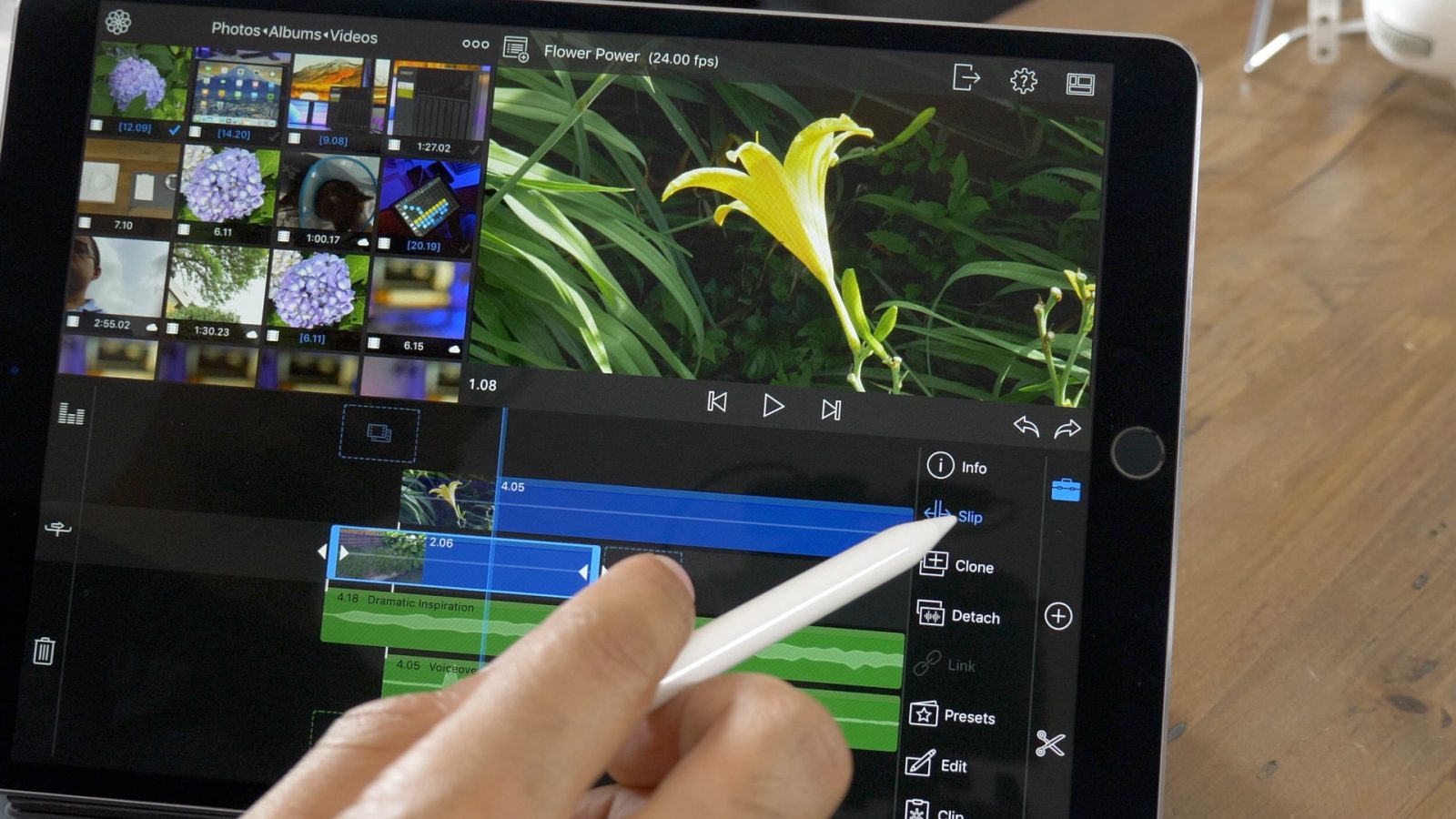 Part 4: Top 5 Frequently Asked Questions about Making YouTube Video
1

How to Make a YouTube video go viral?
Use keywords, maintain quality, and talk about the important issues or concerns of the society.
2

How much does it cost to make a YouTube video?
YouTube itself is free for viewers and content creators whereas the initial setup to make the videos can cost around $250-500.
3

How much money does a YouTube video make?
For every 1000 views, a YouTuber earns a minimum of $2. This varies by country and type of ads playing on your video.
4

How can I promote my YouTube channel for free?
Use SEO optimization in your content. Collaborate with other famous channels to get a head start.
5

Do YouTubers get paid for likes or views?
Youtubers are just paid for the views they get; however, the likes can give them a better rating attracting more audiences which results in an increase in income but directly they are just paid for views and not likes.
Final Thoughts
It's not possible to just learn at the first time and make a YouTube video that make you famous overnight. However, be positive about making YouTube video and you will learn it gradually in a right way. Having good ideas about video, right equipment to make video and powerful video editing software such as iMyFone Filme are equally important. Enjoy the YouTube video journey now and you will get a lot of fun!