Are you thinking of making outstanding YouTube videos without spending money on expensive cameras, equipment, and other accessories?
If yes, then you are in the right place. No doubt, it is a big investment, and new YouTubers do not have that much money to get the best equipment for recording and making YouTube videos. Don't worry; we will show you how to make a YouTube video on a laptop. Yes! You can make awesome and engaging videos on your laptop on a low budget or without spending money. Your laptop and editing software is enough. Let's start the discussion without further delay.
Part 1. How to record YouTube videos on laptop?
First, you need to know how to record a video if you want to learn how to make a video on your laptop for YouTube. We have found four incredible ways to record YouTube videos using your laptop.
1.

Webcam Face Recording
This simplest way of making a YouTube video on laptop is using the webcam of your laptop. Almost all laptops have a built-in webcam; therefore, it is straightforward. It is excellent for recording your face and voice. If you want to make tutorials, educational videos, consultation videos, or any video that needs your face, you can use your webcam.
2.

Screen Recording Software
Screen recording is very helpful in tutorials. There are plenty of free to paid screen recording software available that you can use to record your laptop screen. You only need software, nothing more. You can capture the required screen to explain anything or show a step-by-step method of doing anything.
3.

Using Stock Images and Video Clips
This is the easiest method of making YouTube videos on laptop. You might have seen some videos containing videos and images with an appealing voice over. You can create such videos by combining stock images and video clips related to the topic. You will be done with an engaging video without using your webcam or camera.
4.

Live Streaming/Webinars/Online Meeting
This is one of the most used methods in the COVID-19 pandemic. You can record live calls or interviews and convert them into YouTube videos after editing. Live streaming can also be done for gaming, interviews, and webinars.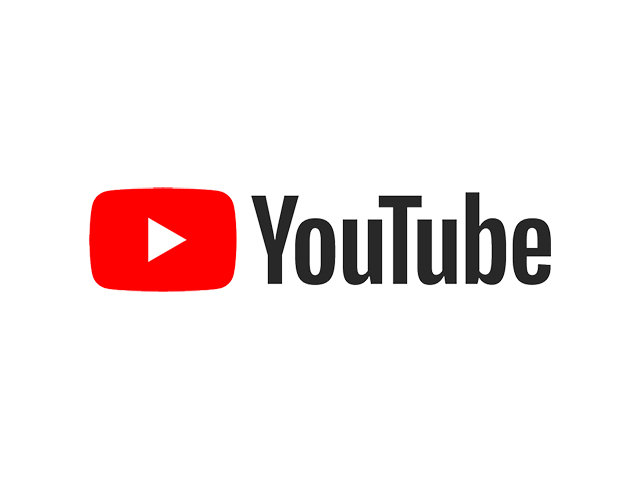 Part 2. How to Edit a YouTube Video on a Laptop?
We have already shared a few methods to record a video. But after recording, you need to edit the video and create it according to your needs. You need some software, and we are going to introduce them. You can easily edit your videos and make them perfect without any hassle.
1.

Edit Existing Video - iMyFone Filme (Windows)
If you want to make your video phenomenal, you need powerful software that can do everything you need. Filme is an amazing software that gives you the power to edit your videos on your own. You don't need to be a professional or learn something before using it. It's a simple and straightforward software that can be used by beginners or even experts. You can easily edit any kind of existing video with Filme. It's just a matter of a few minutes, and you are ready with a stunning video.
How to Edit Videos with Filme?
Step 1: Open Filme and import the required media files (videos, images, and audios).
Step 2: Add the media to the timeline. You can add by clicking the Add button. You can also right-click on the image or video and click on the given options to add the video to the timeline.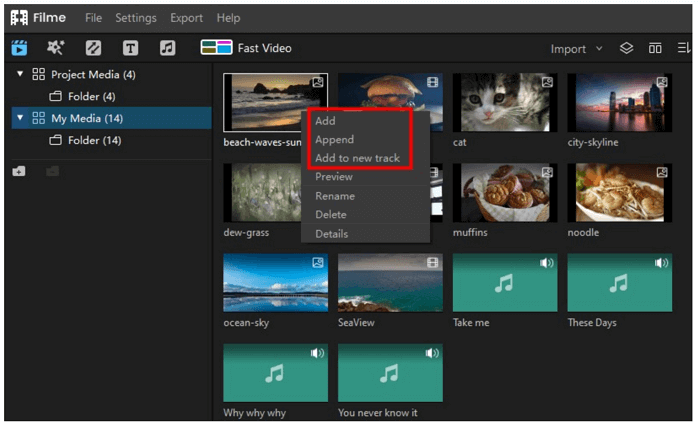 Step 3: Trim, split, or crop the video clips as you need. You can do it using the toolbar over the timeline.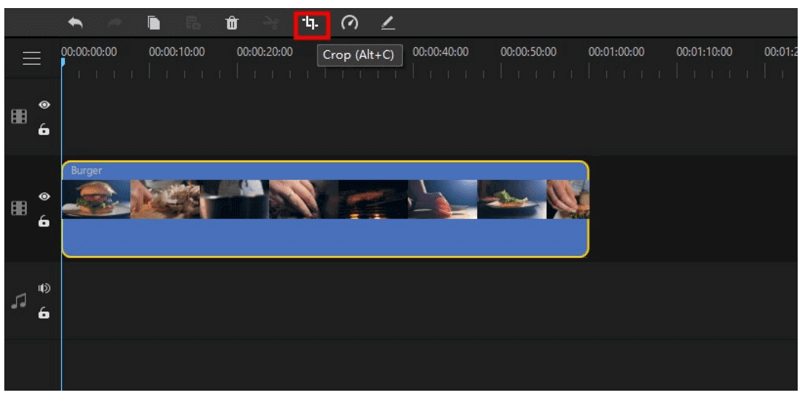 Step 4: If you want to change the speed of the video, use the speed icon in the toolbar. Select the video and press the speed icon. Then, select the required speed and press, OK.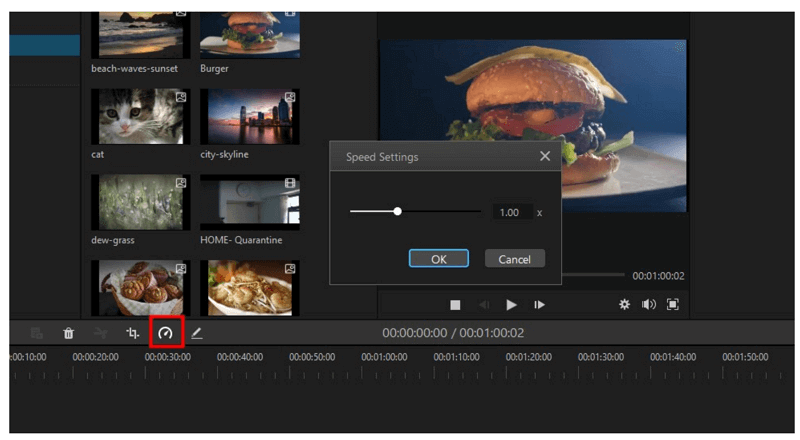 Step 5: Adjust brightness, contrast, white balance, rotation, and other things as needed. Double click on the video from the timeline. You will see the edit window. Now, do editing as you need.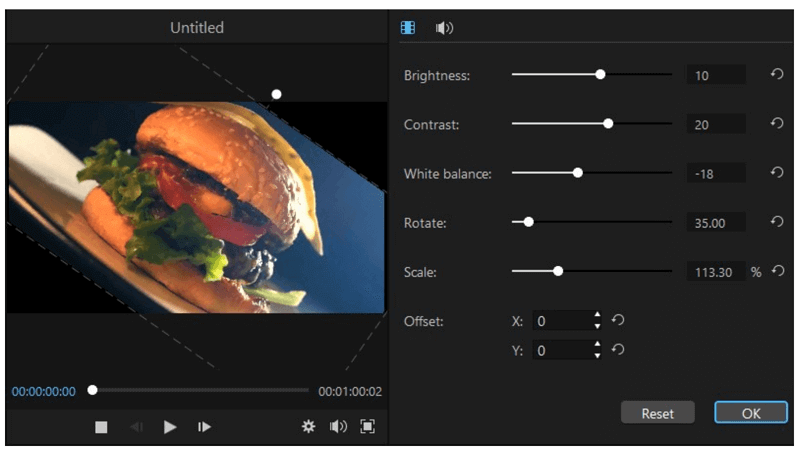 Step 6: Click on the export button on the left corner of the software window. Select the desired format and press the 'Export' button.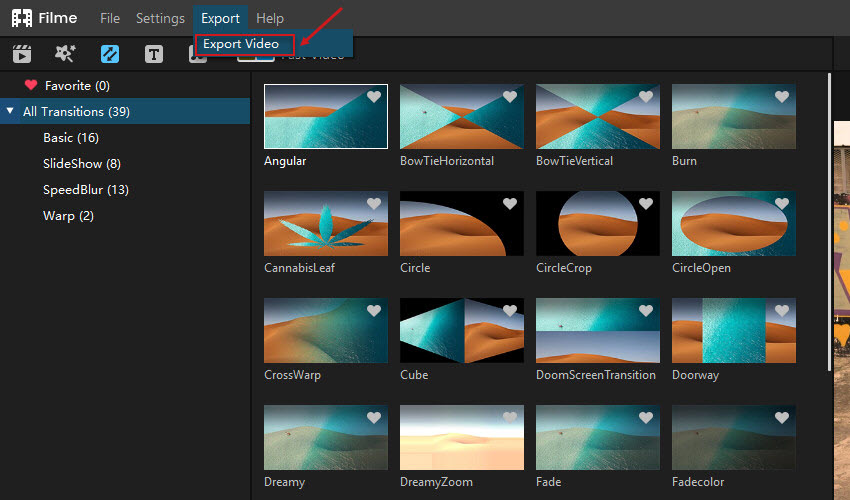 Features:
Filme allows you to do basic editing with ease. You can crop, rotate, split, adjust speed, and do much more. It is a single software that can make video editing a piece of cake.

You can use cool effects, transitions, texts, audios, and everything you need. You don't need anything else to make your YouTube videos stunning.

Flime gives you an awesome opportunity of using videos, images, and other effects in multi-layers. So, you can mix them and bring a unique taste to your videos.

You can easily create slideshows of your memorable moments. There is a huge library of titles, filters, animations, music, and transition. It's excellent for making vlogs for the YouTube channel.

Filme shows wide compatibility. It can work with a wide range of audio, video, and image formats. It's also supported by a wide range of devices.
2.

Edit Existing Videos through iMovie (Mac)
iMovie is amazing software that you can use on Mac. It's a simple software that allows you to edit your YouTube videos without any hassle. The software is free for basic editing, but if you want the pro version, you can get it by paying a small fee. It is user-friendly, and anyone can use it using tutorials and videos.
Features:
iMovie is a simple software that can help you edit video clips without prior expertise.It has built-in libraries for themes and effects.

It provides video effects and transitions to make the video more engaging.

The themes and templates available in the software are customizable. So, you can easily transform them according to your requirements.

The videos can be edited from every aspect, including audio, music, cropping, rotation, colon, effects, etc. Voice over can also be added with ease.

It supports high-resolution videos. It is compatible with HD and 4K video.
How to Edit Videos with iMovie?
Step 1: Open iMovie. Go to Projects and click "Add New"
Step 2: You will see two options that are "Trailer" and "Movie". The trailer option is based on templates, but you can customize them. In contrast, the "Movie" option is creating and editing videos without any template.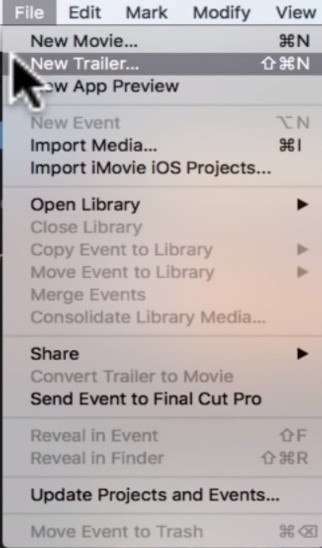 Step 3: Select "New Movie" and import the media. Click on the down arrow button at the top of the window to import media. You can also clip the videos and adjust their start and end.

Step 4: Now add the required media in the timeline and arrange them in the order. You can add transitions, effects, voice-over, and everything you need.
Step 5: You can rotate the clips, add special effects, change speed, reverse the clip, and do whatever you want. You can use the toolbar for editing.
Step 6: After all editing, you can export the video.
3.

PowerPoint
PowerPoint can also be used to make videos using slides. Although it cannot compete with Filme and iMovie, it provides an easy way to create a video using slides. It will convert the narration, pointer movements, animation, and everything that is in the presentation. It can even help you create Full HD or 4K videos with ease.
Steps:
Step 1: Once you are done with your presentation, you can save it as a video. After completing the presentation, open File menu>Export> Create a Video.
Step 2: In the drop-down menus of Create a Video, select the video quality, and select whether you need narration and timing or not. You can also choose the time per slide.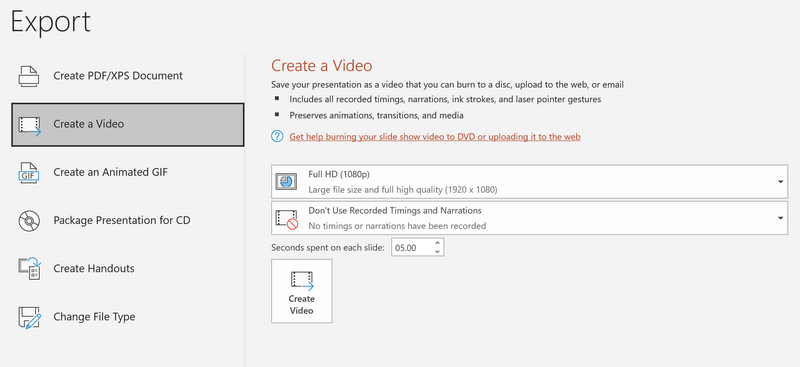 Step 3: Click on Create Video.
Step 4: Type a suitable name for the video and select the type.
Step 5: Click on Save
4.

Screencast
The screencast is one of the most used methods in order to teach people skills and share a step-by-step guide by sharing the screen. These types of videos are better for tutorials and teaching. You can make a complete screencast video with ease; let's see how to make a screencast video on a laptop.
Steps:
Step 1:  First, you need a tool that you can use to capture the screen. There are different types of free and paid screen recorders available, such as Camtasia. You can also record your voice while making the video.
Step 2: After recording the screen, you need to edit the video. You can select any editing software to edit the video. For Windows, you can use Fimle, and for Mac, you can use iMovie. We have already explained the steps on how to make a YouTube video on a laptop using them.
Step 3: Add music, audio, special effects, or anything you need in the video.
Step 4:  Finally, export the video for use.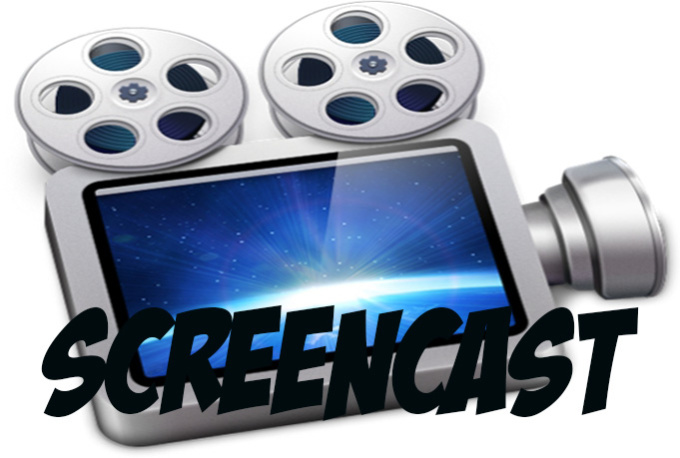 5.

Make Animated Video
Animated videos are getting popularity because they are more engaging than normal videos. You can use animated videos like comedy videos, explanatory videos, promotional videos, or any type of videos for your YouTube channel. You can turn your imagination into reality by using a laptop only.
Step 1:   First, you need an animated video maker. You can select excellent software such as Vyond, Animaker, and PowToon. These are easy to use; you don't need to be tech-savvy or an expert.
Step 2: Make an engaging script that can attract people and boost your conversions.
Step 3: Gather the media, including videos, images, and audios, to add in the video.
Step 4:  Use the software to create an appealing video according to the requirements.
Step 5:  Animated video making software can do everything on their own. Edit the videos or customize the templates.
Step 6: After editing, your video will be ready to rock on YouTube.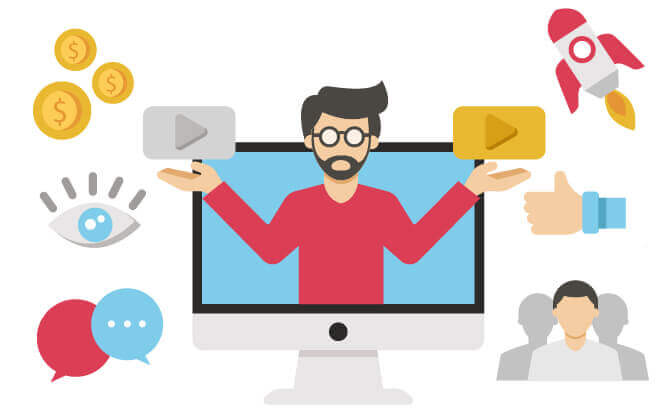 6.

Screencast
It is the simplest way of making YouTube videos. People who ask how to make a YouTube video on a laptop camera should try this method. You only need your laptop's webcam.
Steps:
Step 1:  Open your laptop's webcam or camera to capture your face.
Step 2: Record your voice and video using built-in applications, such as Camera for Windows.
Step 3:  After recording, edit the video in Filme, iMovie, or any other software.
Step 4:  You are ready to use the video on the YouTube channel.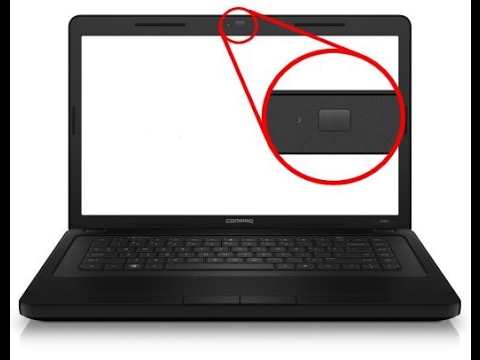 Part 3. 10 Must-know Tips for Making Killer YouTube Video
a

Understand Your Audience
Before you make a YouTube video, you need to understand what your audience needs. You need to bring an appropriate topic according to your audience. You can also ask the audience by creating a poll.
b

Keep an Eye on Trending Topics
Trending topics can give you a boost. No one knows which trend can make you successful. So, make sure to keep an eye on the latest and trending topics and make videos accordingly. Your audience will be pleased to see the trending content.
c

Research Your Competitors
It is important to know about the competitors and their strategies. It will help you create more and better content. You must learn from the mistakes and achievements of your competitors.
d

Write a Fantastic Script
The script is the soul of a video. If the script is according to the demands of the audience, the video will perform better. The script should be made with care. It can give a boost to your YouTube channel or bring it down. It's the backbone of a video.
e

Make it To the Point, but Descriptive
Your videos should be to the point. You can make them detailed, but they should have everything according to the topic. There should not be anything irrelevant. From statistics, it is evident that videos around 15 minutes of length get more views.
f

 Research Your Keywords
Keyword research is very important for your YouTube videos. If you are new on YouTube, and you want to increase the reach of your videos, make sure to target less competitive and high-volume keywords. If you know the keywords, you know your goal.
g

 Edit Videos Properly
The editing quality of a video can tell the time spent in making the video. From the start to the end, every second should be edited with perfection. Make sure to check the video multiple times. Bring something unique, creative, and demanding.
h

Never Compromise on Video Quality
No one likes to watch a low-resolution video. No matter, whatever happens, you need a high-quality video for your YouTube channel. It binds the viewers till the end of the video.
i

Never Underestimate YouTube SEO
Many YouTubers underestimate the SEO for YouTube. You need to use SEO tactics to rank your video on certain keywords. Your video should revolve around the keywords. This will bring more traffic to your YouTube channel.
j

Engage Your Viewers
Engagement of the viewer is necessary. Otherwise, they will not see the video until the end. You need to bind your viewers till the end. Make sure to communicate with them by asking questions and suggestions. Keep them engaged during the whole video.