Many times, you want to show the world how you have created the masterpiece, but you can't make a video lasting for several hundred hours. It may come off as long and boring for many. Therefore, you need to make a speed drawing video, which shows the progress of your painting from the start till completion.
Below, we have listed stepwise instructions on how to record a speed drawing video. So, get your paints and brushes out and start drawing!
How to Make a Stunning Speed Drawing/Painting Video
Step 1: Set Up an Area to Draw
The first and most important thing to do before starting your drawing or painting is to set up an area to draw. There should be a proper desk and chair, that keeps you comfortable while you draw. Or if you're drawing on an easel, make sure you have plenty of space to freely move about your hands.
Now that you have set up your drawing area, it's time to get the equipment ready. You will need a tripod or anything that can easily hold your camera or phone. Make sure it is facing straight down to capture your drawing progress with precision.
Also, to spruce up the video, you can place some stationery items around the paper. This will make the video colorful and more interesting.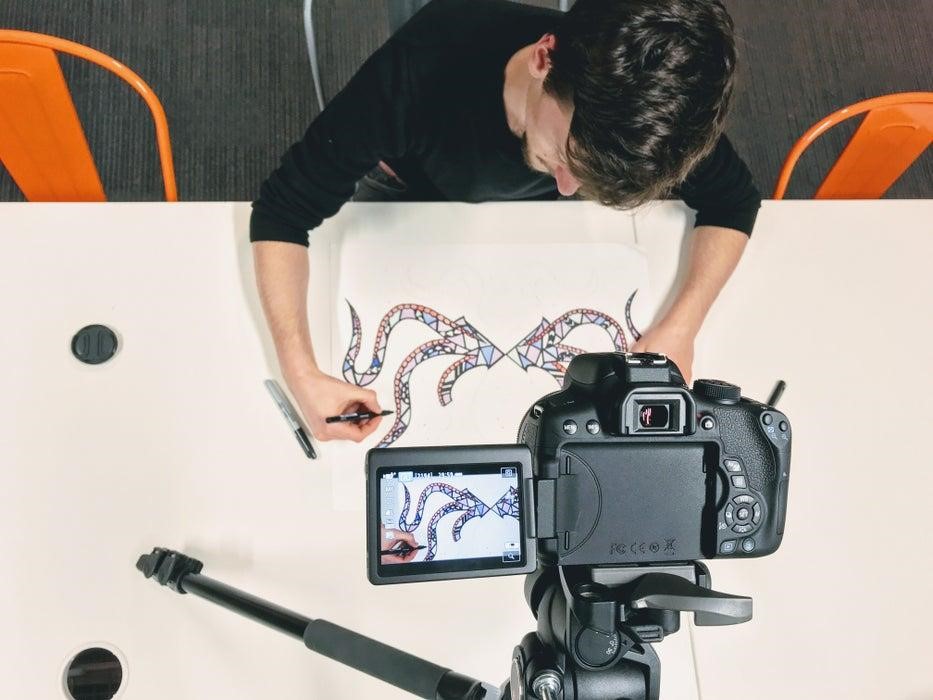 Step 2: Use Proper Lighting
Whenever we make a video or take a picture, the lighting plays an important role, mainly because it helps in the visibility and clarity of the captured image or video.
When setting up lighting for your video, make sure it is shining straight down on the paper. It shouldn't be too bright or too dull. It should be just perfect to capture your drawing without any shadows or bright spaces. Most artists recommend using lights that give out a warm glow, like an incandescent light. However, if you're going to color or paint your drawing later, a pure white light would do just fine.
Step 3: Make Your Own Drawing Style
Everyone has a drawing style they are best at. Some of you might be good at simple line art, while others might excel at line art with shading. There might also be a handful of people, who do prizewinning geometric sketching. Combined with the color versions of these, it makes up a total of 6 drawing styles to choose from. So, all you need to do to make a stunning speed drawing video, is to go with the drawing style that works for you.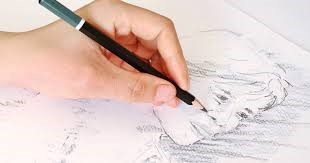 Step 4: Recording the Drawing Process
So, now that your drawing space is all set up, your lighting is on fleek and you have decided which drawing style you're doing, it's GO time! Press record, and start drawing.
Here I'd like to mention that you don't really need a professional camera to record your video; your smartphone camera would do just as well. Hence, place your camera or phone on the tripod or stand, facing straight down, and draw away.
Always remember, not to record your entire drawing process in a single video. Sometimes, you might get tired and take a break, or your camera or phone might run out of battery. Also, the same angle might make the video monotonous. Therefore, it is recommended to record each stage of the drawing separately, perhaps 8 to 10 minutes long. You might end up with 7 or 8 video clips, but it will make your editing process much easier.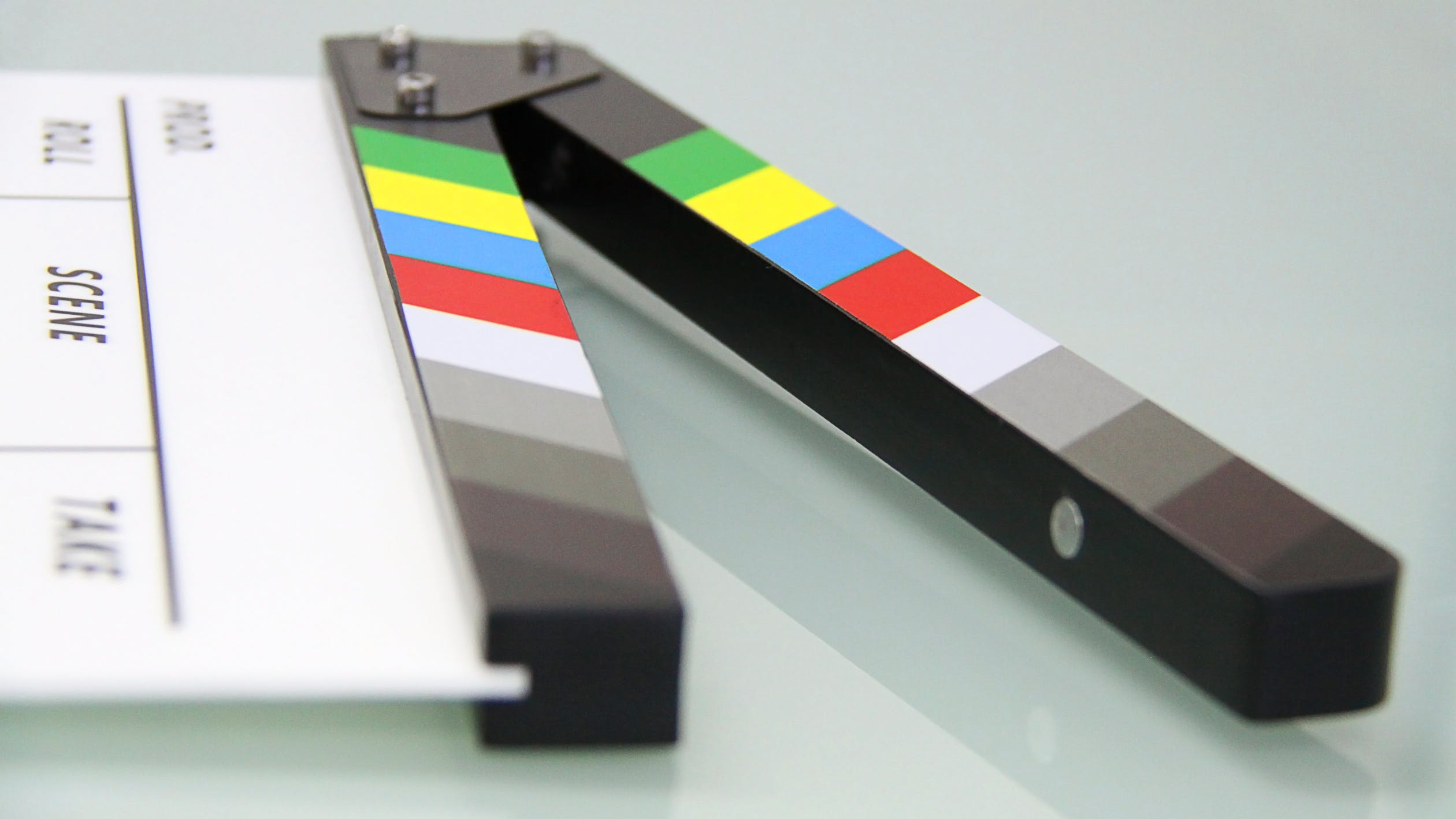 Step 5: Speed Drawing Video Editing
Once you have completed and recorded your drawing, it is time to edit your video. This is perhaps the easiest step. All you need is a computer or a smartphone and a decent video editing app like iMyFone Filme.
With plenty of filters, titles, animations, transitions and music, iMyFone Filme is one of the top-rated video editors available. It enables you to edit your videos in a creative way to meet your imagination.
The best thing about iMyFone Filme is that anyone can use it easily, without any expert knowledge. So, if you want to let your creativity flow, install iMyFone Filme and stun your audience with jaw-dropping videos.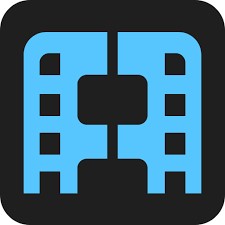 Some of the highlighted features of iMyFone Filme are:
Fast Video Mode - With this feature, you can create breath-taking videos and slideshows with a single click. That's right! You don't need to get into any complex abstrusity. One click is all you need!
Editing Modes - It has all the basic features like, cut/trim, crop, split, rotate, adjust speed, picture-in-picture effects etc. that enable you to create eye-catching speed drawing videos.
Effects - With iMyFone Filme, you can choose from a variety of effects and make exciting speed drawing videos, to keep the audience glued to the screen.
Audio - iMyFone Filme enables you to add and refine music to your videos, to create a mesmerising effect and capture your audience's attention.
Transitions - By adding various transitions before each stage of your speed drawing, you can create something out of this world to amaze your audience.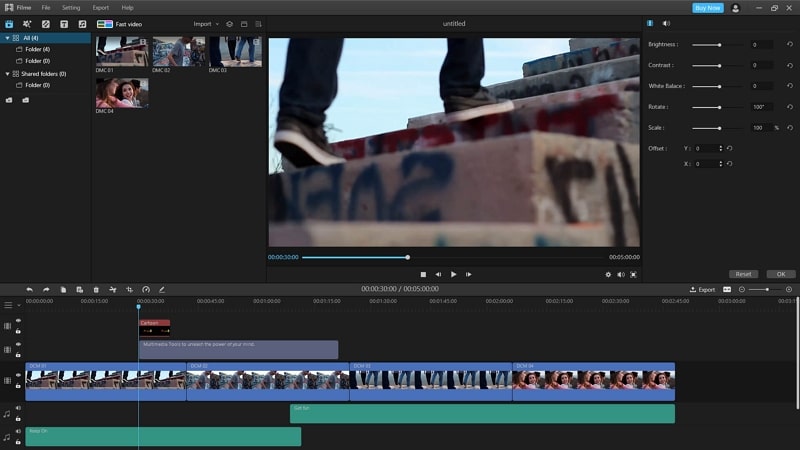 How to Make a Speed Drawing Video Using iMyFone Filme
If you're an artist who is looking to edit their drawing video, the following steps can help you out and give you the push you need. Below, we have explained the various steps involved in editing a speed drawing video using iMyFone Filme:
Step 1: To change the play speed of a clip, you first need to import all your drawing clips into iMyFone Filme.
Step 2: Then select each clip, and click on the speed icon in the toolbar. This will open the Speed Settings window, with a slider.
Step 3: Move the slider to the right to increase the speed and vice versa. Ideally, for speed drawing videos, you should speed up the clips 10x the original speed.
Step 4: Once you have set the desired speed, click on "Ok" to apply the changes.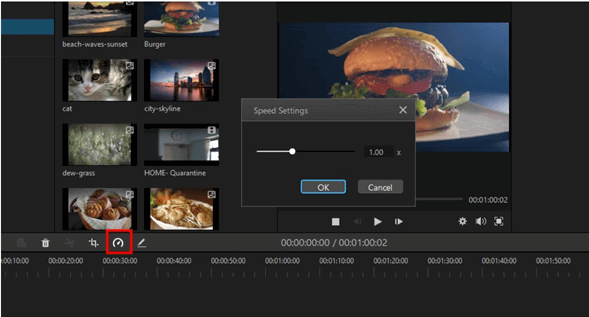 Also Read:
Speed up and Slow down Video on TikTok >>
10 Ways to Speed Up Video Easily >>
Watch this video to learn how to use Filme to change video speed:
Tips When Making a Stunning Speed Drawing/Painting Video
There are a large number of people, who are dedicated to making speed drawing videos. And why shouldn't they be, given the increasing amount of popularity and demand for these videos. If you are relatively new to making speed drawing videos, you can consider the following tips to upgrade your video making skills:
Always find a quiet and comfortable place to draw.

The light source should always come from the top, to avoid shadows.

Make sure the paper or easel is fixed in place and doesn't slip or move while filming.

The camera or phone stand should be stable so that the video is not shaky.

The length of the video should not exceed 5 minutes, otherwise viewers may lose interest.
Final Thoughts
Speed drawing videos are becoming increasingly famous and viewers have reported feeling a soothing effect by watching such videos. By following the useful tips mentioned above, and by using iMyFone Filme for editing your videos, you can also unleash your artistic spirit and creating mesmerizing art.