TikTok has brought the unique feature for its users known as DUET, allowing users to create captivating content with each other, wherever they are. Making duet videos on TikTok with sounds are an excellent way for users to collaborate. During the pandemic, countless challenges starting on the app and one such challenge is making duet videos. Previously, this feature was only available on third party applications but since the integration in TikTok as a whole, opening a whole new avenue for users. In this article, we will discuss how to duet on TikTok with sound effectively, enabling you to go viral.
Tips
Or you can try out an easy video editor called
iMyFone Filme
. It is equipped with basic editing tools that helps you to make high-quality videos. You can go viral in TikTok with those eye-catching videos made by Filme video editor.
Download it for free and try now!
How to Duet on TikTok with Sound (iOS& Android)
Duet on TikTok with Original Video Sound
Millions of people, especially teenagers create and upload videos on TikTok with sound but some may feel difficult while creating duet videos. Creating a TikTok duet with sound on iOS or Android is quite simple, knowing the basics of it. Below is the step-by-step guide, allowing you to make TikTok duet with sound easily.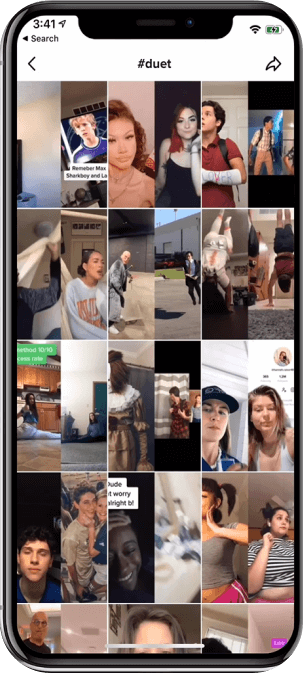 Step 1: First, you need to enable the Duet feature from TikTok application settings. Also the person with whom you want to collaborate should also have that feature enabled in their mobile phone. You can easily enable that feature from 'Privacy Setting' of your TikTok application.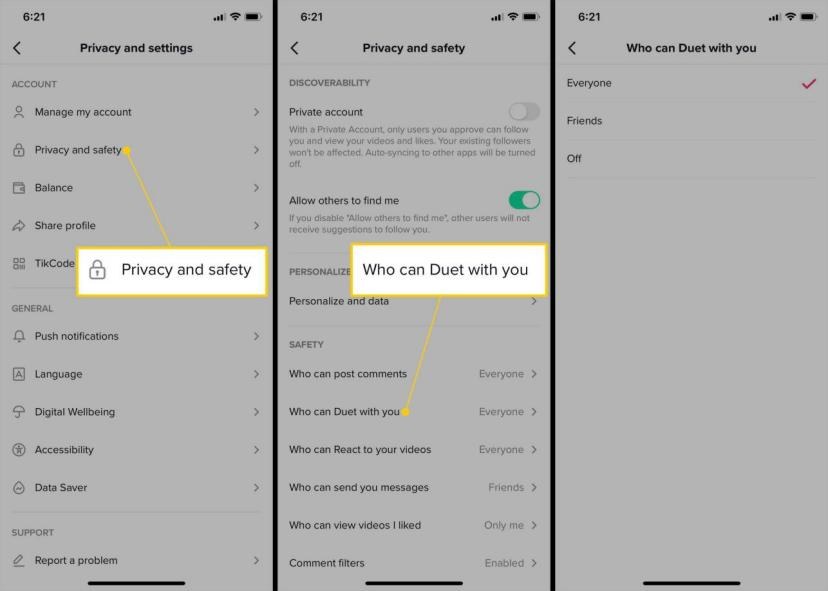 Step 2: Open TikTok app on your mobile phone, if you have not downloaded or updated to the latest version then do it to enjoy the latest features.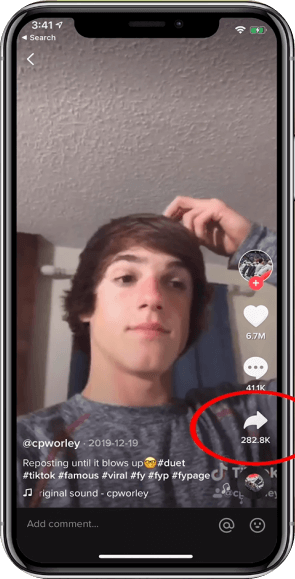 Step 3: It's time to find your favorite video and a person whom you want to collaborate with for making duet videos. The application gives various friend suggestions on your feed for quick selection or you can find on your own according to location too. Once you've found the person then click on its profile icon at the bottom-right screen and send a request to a person for duet collaboration.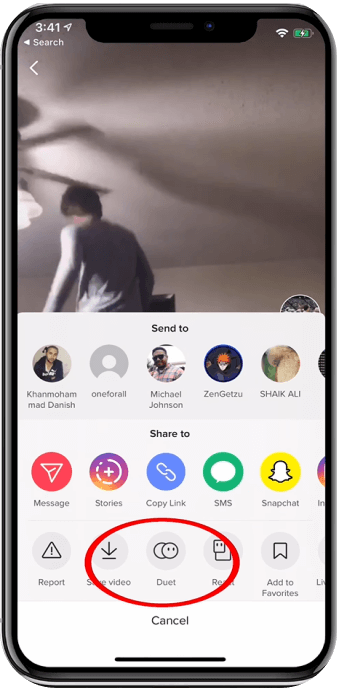 Step 4: After finding the video and person, click on the sharing button. If it's grayed in color then the person has disable duet features.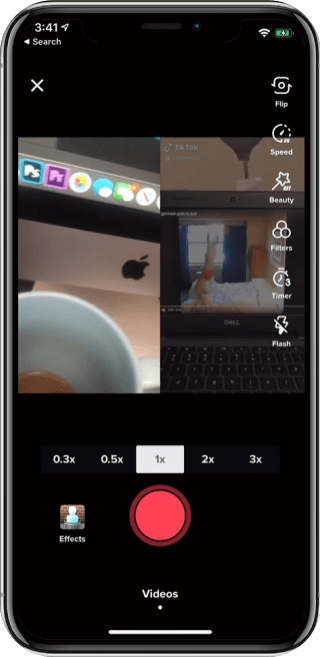 Step 5: If everything goes normal then you will see a screen with a recording button, allowing you to record and start making duet videos. In this phase, you can also add some filters or effects to make it more captivating.
Step 6: After completion of making the video, the application will ask you to post or save as a draft to post later. Choose the option, which you'd like to opt.
You May Also Like:
How to Make a TikTok with Music and Go Viral>>
Top 6 Video Editors for TikTok to Create Stunning TikTok Videos>>
Duet on TikTok with Your Own Sound
To duet with your own sound on TikTok, you'll need to give the app access to your microphone. Once this is done, you can duet with any video that has duet/react enabled and for which the audio is properly licensed. Here's the process in detail:
Step 1: Allow TikTok to Access Your Microphone
On iOS, go to Settings → TikTok → Toggle Microphone option to On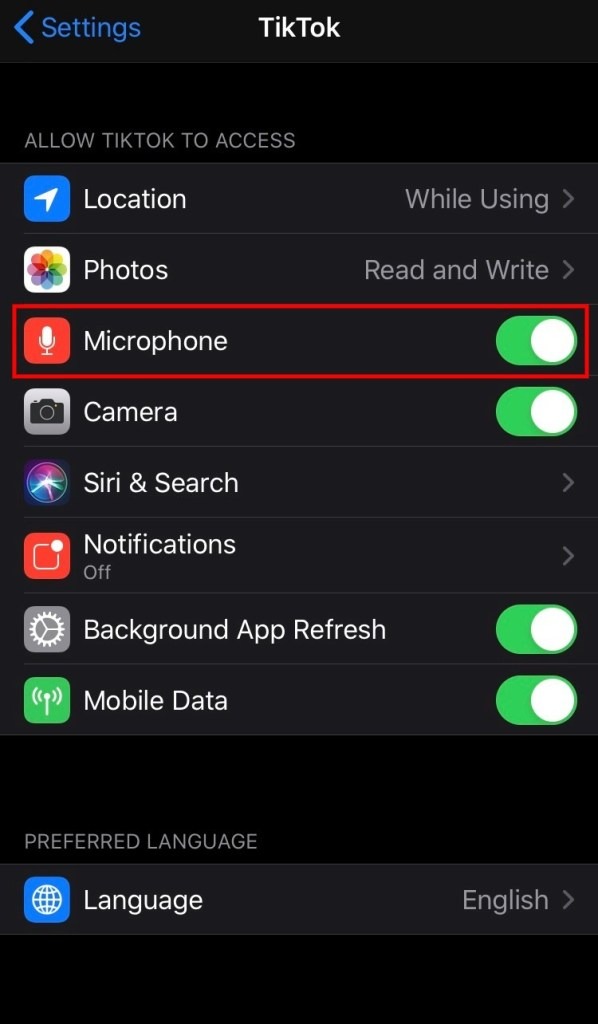 On Android, it's Settings → Apps → TikTok → Permissions → Toggle Microphone option to On
Step 2: Go to the Video you Want to Duet
Navigate to the video in question that you'd like to Duet with.
Tap the Share arrow (curved arrow pointing to the right)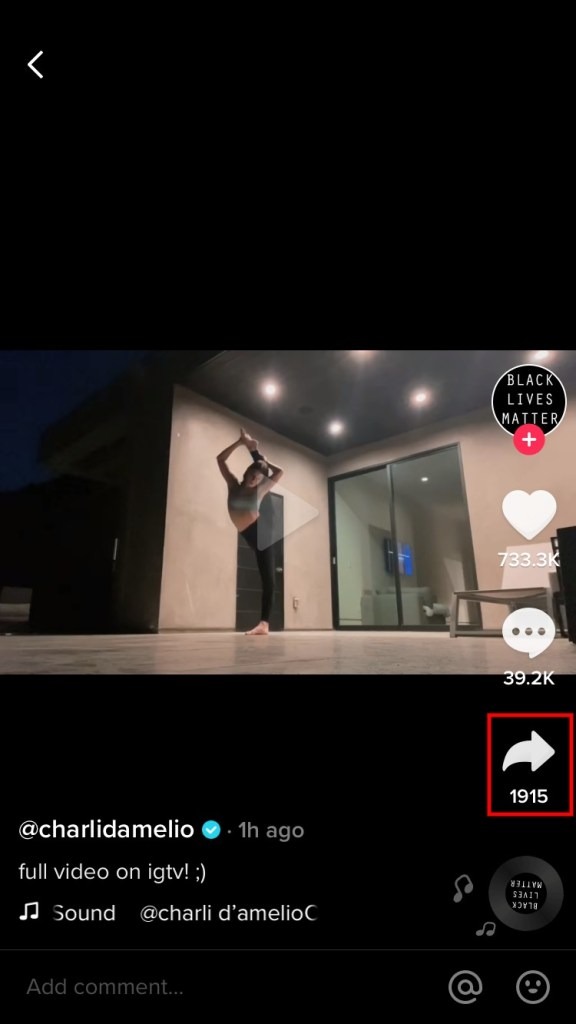 At the bottom of the Share Drawer, tap on Duet.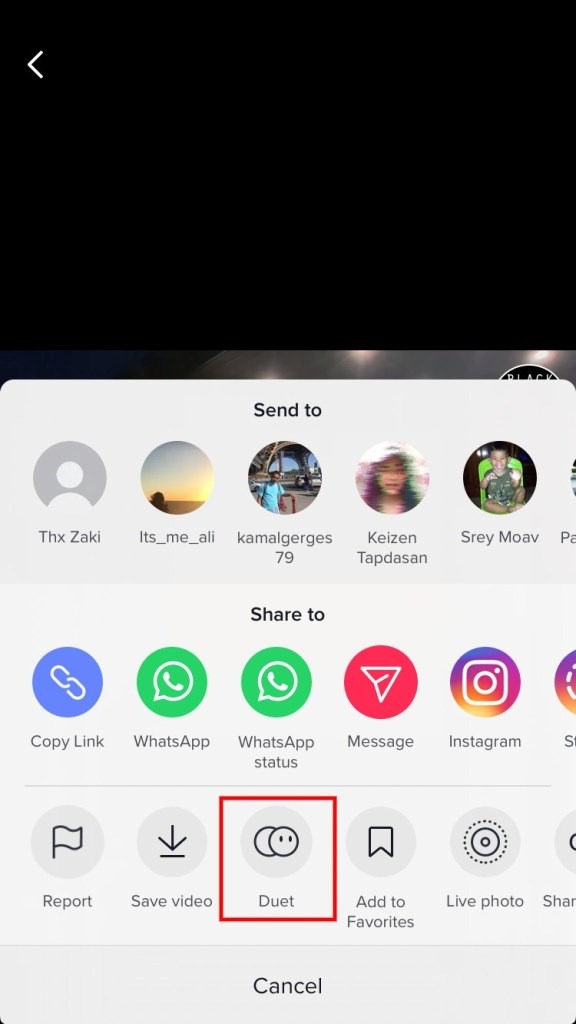 Step 3: Enable Microphone for Duet Feature
You should now be on the recording screen. Here, tap the Mic icon on the right side of your screen.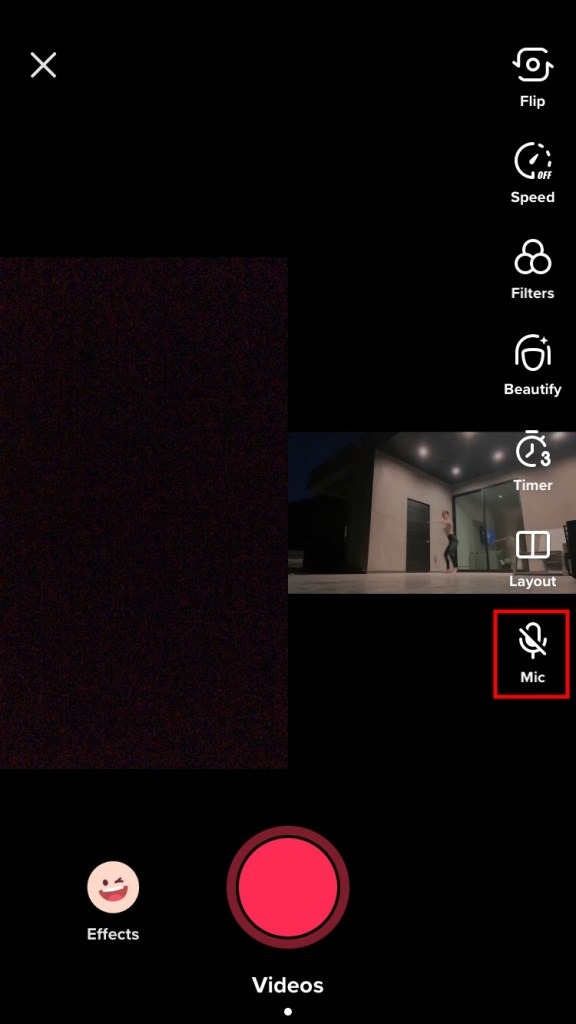 To start the Duet, tap the Record button and start your session.
Add Voiceover to Your TikTok Duet
After recording your Duet on Tiktok, you may want to add a voiceover track on top of it. This is very easy to do. Just follow the steps shown here:
Step 1: Record the Duet
First, finish recording your Duet. When you're done, tap the tick mark.
Step 2: Enable Voiceover
Now, you'll see a Mic icon with Voiceover written under it. Tap that and tap Next.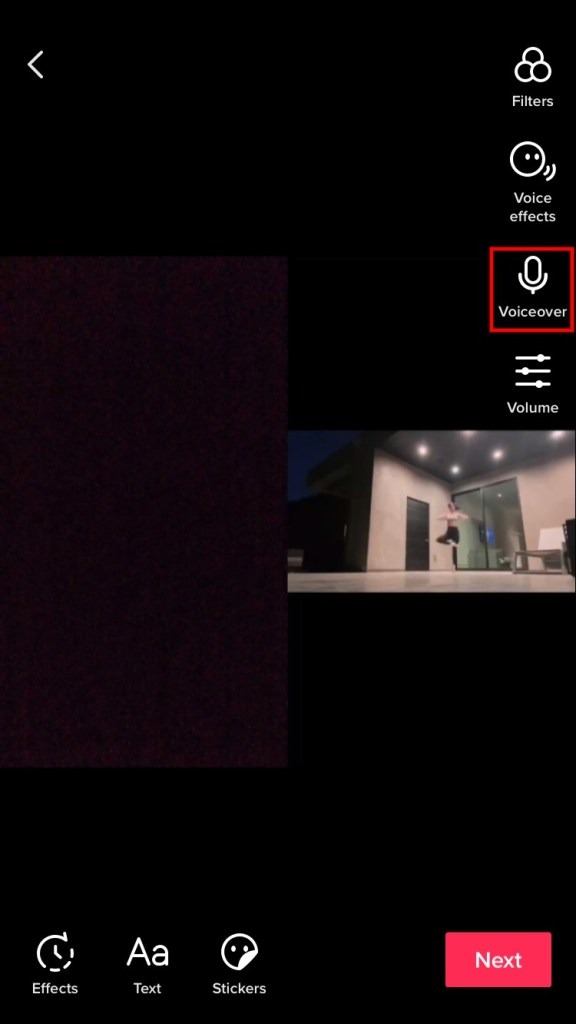 Step 3: Record the Voiceover
You are now on the Edit screen. Tap the Record button to record continuously or Long Press to record bits of voice here and there.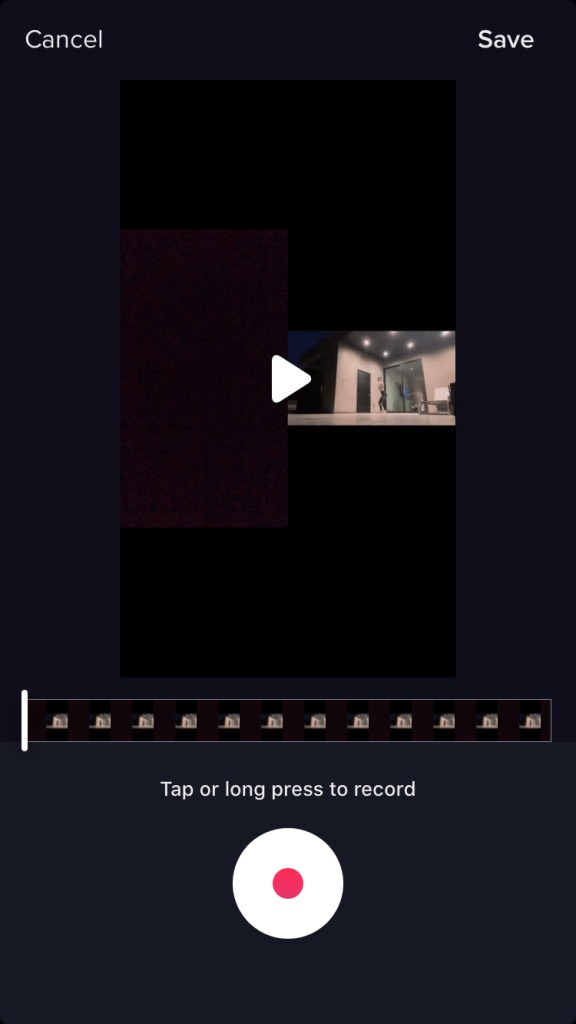 Record your voice and tap Save when you've finished the recording.
Pros:

Endless opportunities to show your creativity.

Different filters and effects will make editing easier.

One-click easy to operate entertainment features.

One-stop solution for your fun and entertainment needs.
Cons:

Duet feature need other person approval.You may be turned off by users sometimes.

You cannot make long duet videos.
How to Make a Duet Video on TikTok with iMyFone Filme (Window&Mac)
iMyFone Filme is the most advanced yet latest video edition application, making it popular due to its beginner-friendly yet easy interface with professional level editing features. Though you cannot record videos and duet in Filme directly, it enables you to import your own videos, creating duet effects for further careful editing, which is essential for an outstanding and viral duet video. It's one of the finest ways to make duet videos by recording the clip individually on TikTok, importing files on Filme and stitching the clip side-by-side to make it more appealing, unlike in TikTok.
Moreover, its fast video mode with 25+ themes, 45 text options, 110+ transitions for TikTok videos, 170+ special effects database, and numerous other features makes it a perfect addition for TikTok users to edit their videos creatively and easily without needing proper knowledge or editing skills.
Step 1: First, you need to download and install iMyFone Filme on your windows or Mac computer system to make duet videos.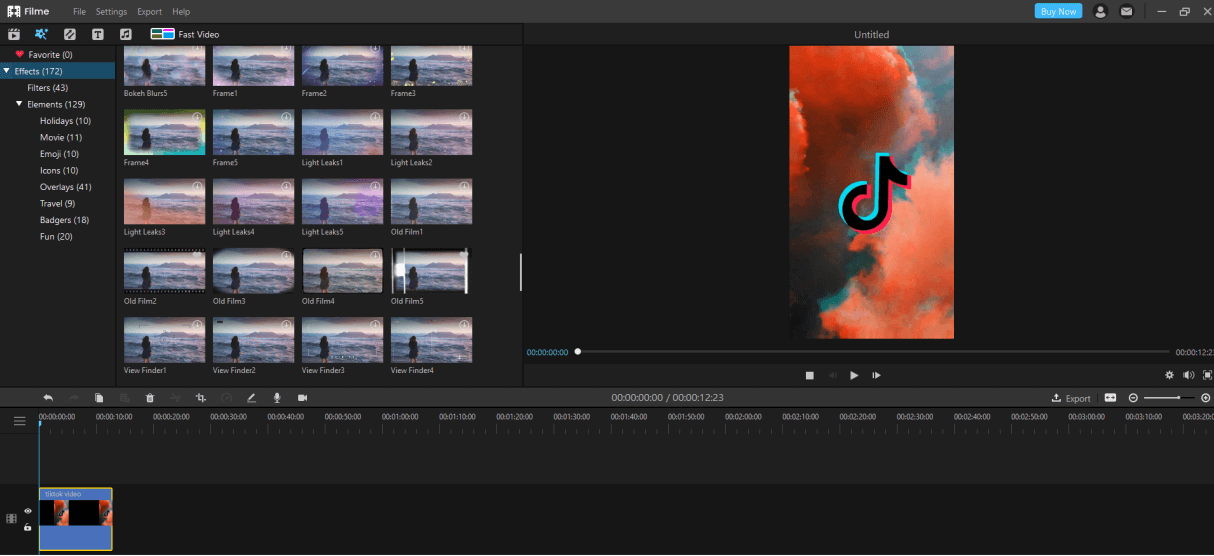 Step 2: Second, you need to shoot TikTok videos individually with whom you want to collaborate on your favorite video from the TikTok database.
Step 3: Transfer the TikTok recorded video files onto the computer system and import into the iMyFone Filme software and set the duration of video.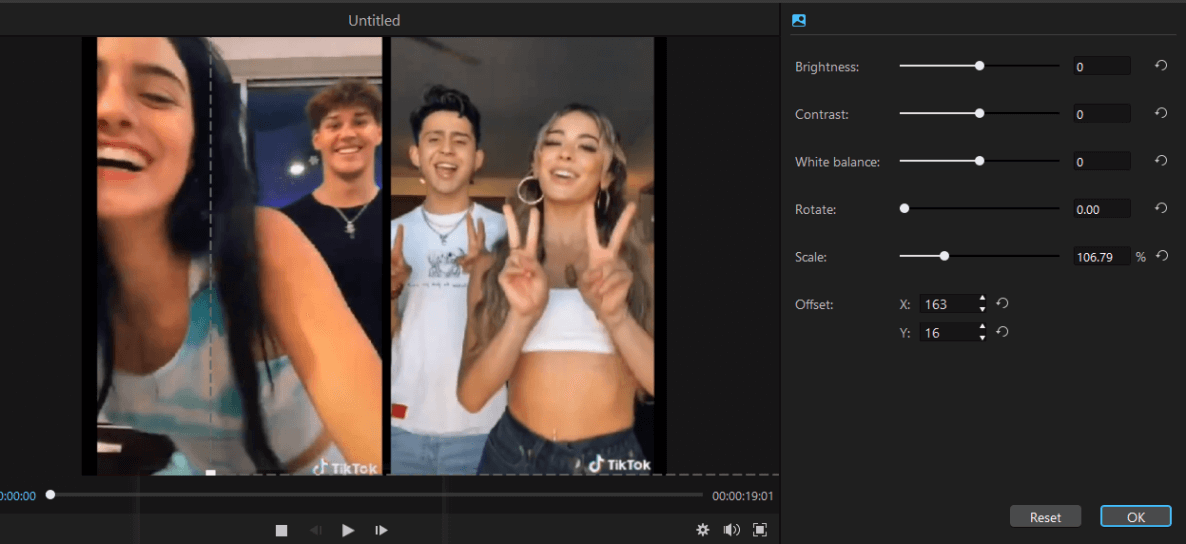 Step 4: Stitch both videos side by side and add some effects, transitions, or creativity to make it more appealing, which you cannot do in a TikTok application.
Step 5:w and make videos on social media trending challenges, like the ice bucket challenge, bottle opener challenge, and similar.
Tips for Making Duet Videos on TikTok & Inspiring Duet Ideas
1. Social Media Trending Challenges
Always try to follow and make videoson social media trending challenges, like the ice bucket challenge, bottle opener challenge, and similar.
2. Video based on Trending hashtags
If you really want to gain quick followers then don't overlook this strategy and make duet videos on trending hashtags.
3. Dancing Videos
Making duet dancing videos is one of the finest ways to go viral, so if you have this talent then this type of videos is perfect to collaborate with other influencers.
4. Song Lip Sync
Lip-sync with original song in the background is another coolest idea to make duet videos on TikTok and show the world who performs better.
5. Dialogue Re-enactment
You can do it along or make a duet, choose your favorite dialogue and try to re-enact in an interesting way.
6. Makeover Videos
You can also try making makeover videos and ask your friend to join and show the world whose makeover is just perfect.
7. Freeze Frame Video
A lot of TikTokers might not know this feature, but in actual you can freeze a frame on one video and use it in another video as a background.
8. Daily Videos
It's not necessary to be creative every day, sometimes you just need to show how you survive daily and collaborate with other influencers to show his/her too.
Frequently Asked Questions about How to Duet on TikTok with Sound
1. Where to find videos for TikTok Duets?
You can easily find millions of videos on TikTok Discover and tap the share icon, which you'd like to use for a duet. You can also search for duet hashtag to see videos popular for duets and you can imitate and even innovate with your creative idea to go viral.
2. Why don't I have the microphone icon?
Sometimes, people may face sound or microphone issue. So, it's better to check whether our application is updated to the latest version or not. Try restarting your phone, the problem may get fixed – Otherwise, you can contact TikTok support.
3. How to enable or disable the TikTok duet feature?
You can easily enable and disable duet features by accessing your profile 'Privacy Setting' options and check whether the duet option is enabled or disable. Remember, you can only make duet videos, send, or receive duet making request if this option is enable on your mobile phone application.
4. How to Fix Duet Not Recording Sound on TikTok
Making duet videos on TikTok is by far one of the most entertaining yet engaging features among users. But sometimes, people may face a problem of not recording any duet sound, which becomes a reason for frustration, no matter how avid TikTok user you're. Below is the step-by-step guide as to the solution of this problem, allowing you to learn how to duet with sound on TikTok easily.
Step 1: First, you need to check if the application is updated to the latest version or not because sometimes the problem might occur if your TikTok application is not updated to the latest version, so update it first.
Step 2: Another common issue that might not allow you to record sound on TikTok while making a duet is 'Microphone Permission or Access'. If you've accidentally clicked or tapped 'DENY' when the application first asked for camera and microphone permission then you need to do it manually.
Access your mobile phone setting.

Click the apps or application tab, and click TikTok

Click the 'Permission' tab.

Check the microphone tab is 'ON' or permitted.
If this still does not work for you then there are few other things you can try.
Step 3: If the above two tips don't work then it's time to try the 'REACT' alternative. This feature works similarly to duet, allowing you to capture videos alongside original content audio and video, but in least synchronized manner.
Find a video, you'd like to react.

Tap the share now button

Click 'React' located on the bottom left corner.

Record and observe whether the audio presents any issues or not.
We hope that this problem will solve your issue.
Step 4: This is some additional potential fixes, which doesn't directly address the issue associated with TikTok application but might help solve your problem.
Check and restart your device.

Check the background sound volume level.

Try uninstalling and reinstalling the TikTok application.

You can also reach out for TikTok support.
Conclusion
There is no doubt that the TikTok duet feature has gained popularity because of its easy interface, audio/video data bank, duet feature, one-click video making/posting/sharing feature, and a lot more. Folk duet on TikTok a lot. But if you want to make next level videos, excelling yourself in TikTok, then it won't help, because in TikTok, you can't change the background audio, especially while making duet. However, with Filme application, you can fully create customizable videos that go viral instantly. With this application, you can add HQ effects, create multiple screen videos, change background sound, split screen, and many more possibilities, allowing you to grab everyone's attention.