How to capture your audience's attention right from your video starts? Nearly all the successful YouTubers use an intro to tell their audience what they are watching, which is also a good way to build their brand reconigtion. Thererore, your YouTube video needs to have a good catchy introduction.
In this article, we will show you how to take advantage of some apps and software and create a good Intro video for your YouTube channel.
Part 1: How to Create YouTube Video Intro Windows & Mac & Online
First, let's talk about how to create a YouTube Video Intro if you are using a PC or a Mac.
If you are on Windows, iMyFone Filme is a software with which you can easily create an interesting to your YouTube video and edit your video as well.
iMyFone Filme is a very user-friendly software to make slideshow video for school projects or businesses. It supports full basic editing features such as that you can crop, cut, fade, add music, and many more effects that you may need while editing the video, not to mention its Fast Video mode which enables you create stunning video in 1 click.
So, let's dig right into it and explore how to quickly create a YouTube intro video using iMyFone Filme.
Step 1: Import your desired media.
Go ahead and import any pictures or videos you wish to add to your intro. You can do so by opening iMyFone Filme and clicking on the black and white icon on the left side of the screen. You can take colorful pictures off the internet or whatever suits the content of your video.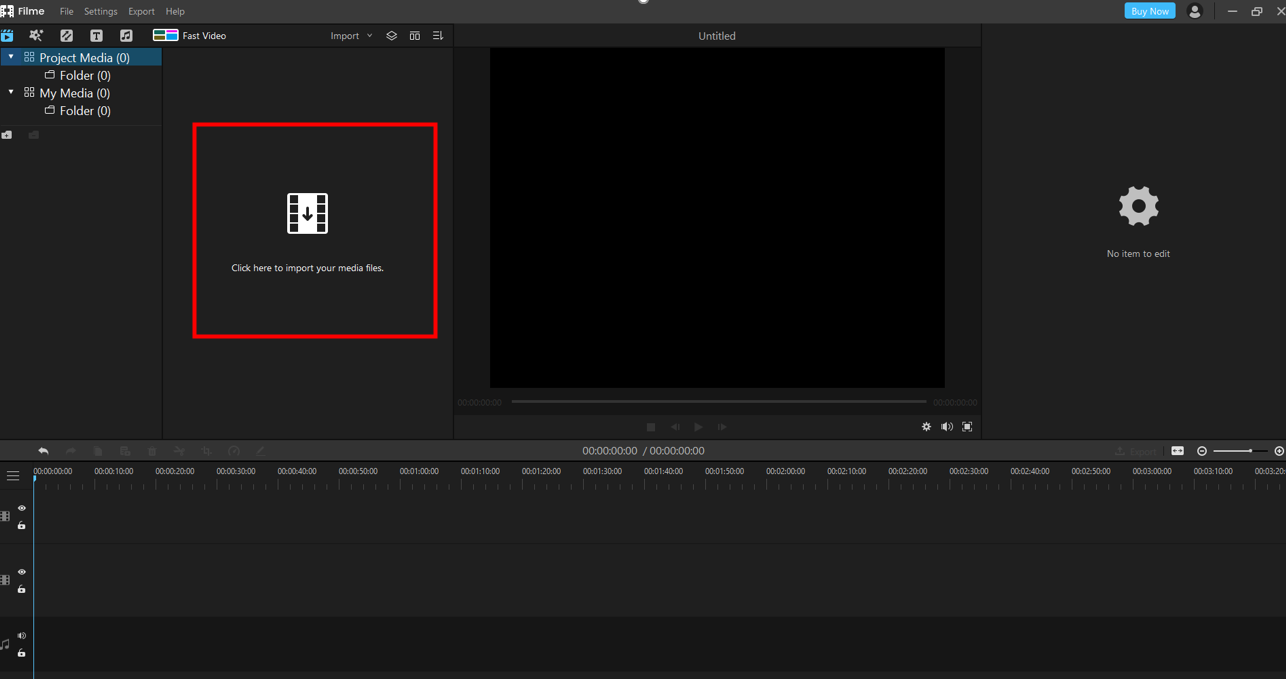 Step 2: Basic edit and add effects.
You can do the basic editing such as rotating the YouTube video by selecting the media and pressing 'Ctrl+E' and a menu will appear on the right-hand side of the screen.
To add effects or transitions, click on the star with the magic wand on the top toolbar on the left-hand side of the screen. After clicking that you can choose from numerous options. When you select the effect it will appear in the timeline below where you can simply drag or drop to edit it accordingly.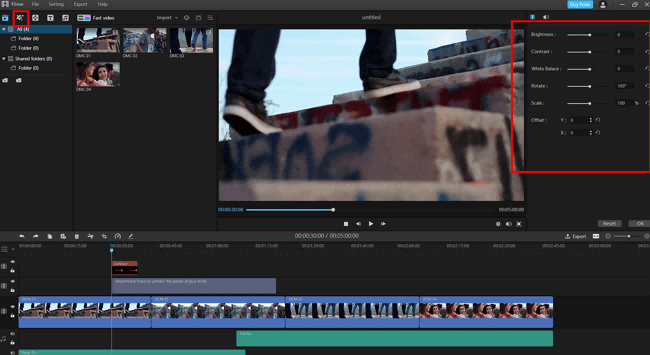 Step 3: Add music that suits your content.
Relevant music kind of sets the mood and keeps the audience engaged. With Filme, you can add customized music at the background of your content with no difficulty at all. Just click on the music icon in the top toolbar and browse from your computer just like you did for pictures.
You can extend or remove it from a certain area simply by dragging and dropping similar to what you did with the pictures.
Step 4: Add text.
You can also add some text to your YouTube video if you wish to. Simply click on the 'T' icon in the same toolbar as the music and effects. Go ahead and choose from various fonts and drag to your desired position. As simple as that!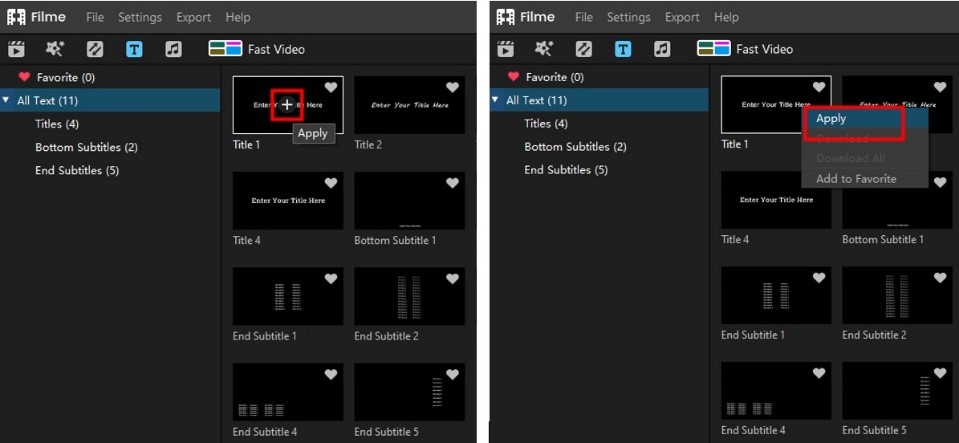 If you are confused about text guide about how to use Filme, here is the video tutorial for you!
iMyFone Filme Key Features:
Fast Video Mode: 1 click to create stunning video slideshow with music.

Multiple templates: Choose the best video templates based on your video story.

Full feature for basic editing: crop, trim, split, resize, change video speed, etc.

Advanced features: Add various effect, transitions, etc. to make your YouTube video even cooler.

User-freindly: Clean and simple user interface, friendly for beginners and advanced users.
2

iMovie (Mac)
For Mac users, they have their software by Apple which is iMovie. It is a video editing software exclusive for Apple devices. It allows you to edit high-resolution videos and has multiple advanced features with stunning effects and transitions. Here is how to create video intro for your YouTube channel.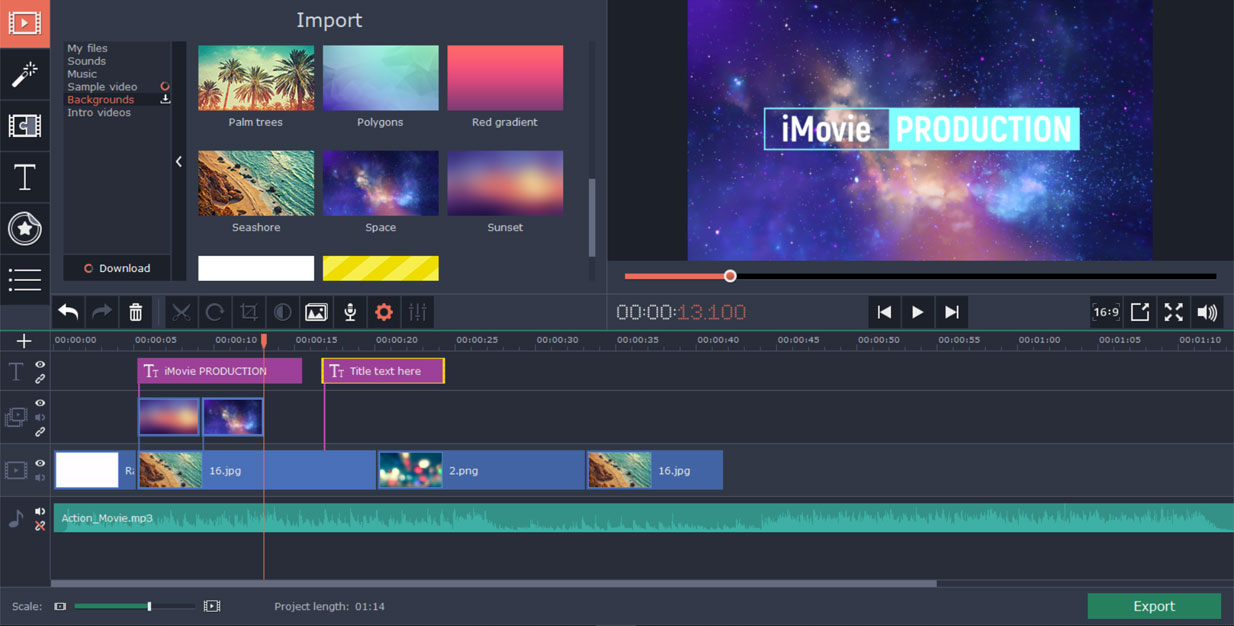 Here are a few steps to help you create an intro with iMovie:
Step 1: Import your desired media
Import the pictures you wish to add. You can get relevant pictures from Google search. If you wish to add a YouTube video, make sure to convert it to the '.mov' file format and then download it because iMovie is a little picky when it comes to file formats.
Step 2: Basic edit and add effects
In the top toolbar, next to my media there are your four options. By clicking on the tabs you wish to edit, a menu will open up with several options to chose from. So go ahead and chose an effect or a background. You can also select your media as the background. All of your chosen things will appear in the timeline below where you can drag them or shrink them however you desire.
Step 3: Select a title
You should have a title so people know if they are watching a relevant video. In the top toolbar next to my media, select 'Titles'. Add your text, select your font, color, position, and if you want it to appear in a fancy way, add a transition. And that's it, your intro is ready!
Pros:

Good for beginners.

Autosave feature.
Cons:

Limited files supported.

Limited editing options and issues in exporting.
3

Placeit (Online)
People who don't do a lot of video editing may don't want to get into a hassle of downloading or purchasing software, so they can use online tools such as Placeit.
Placeit is one of the many online video editing software for beginners. It is free and does not require any editing skills. Let's walk through the steps to create an YouTube video intro via Placeit.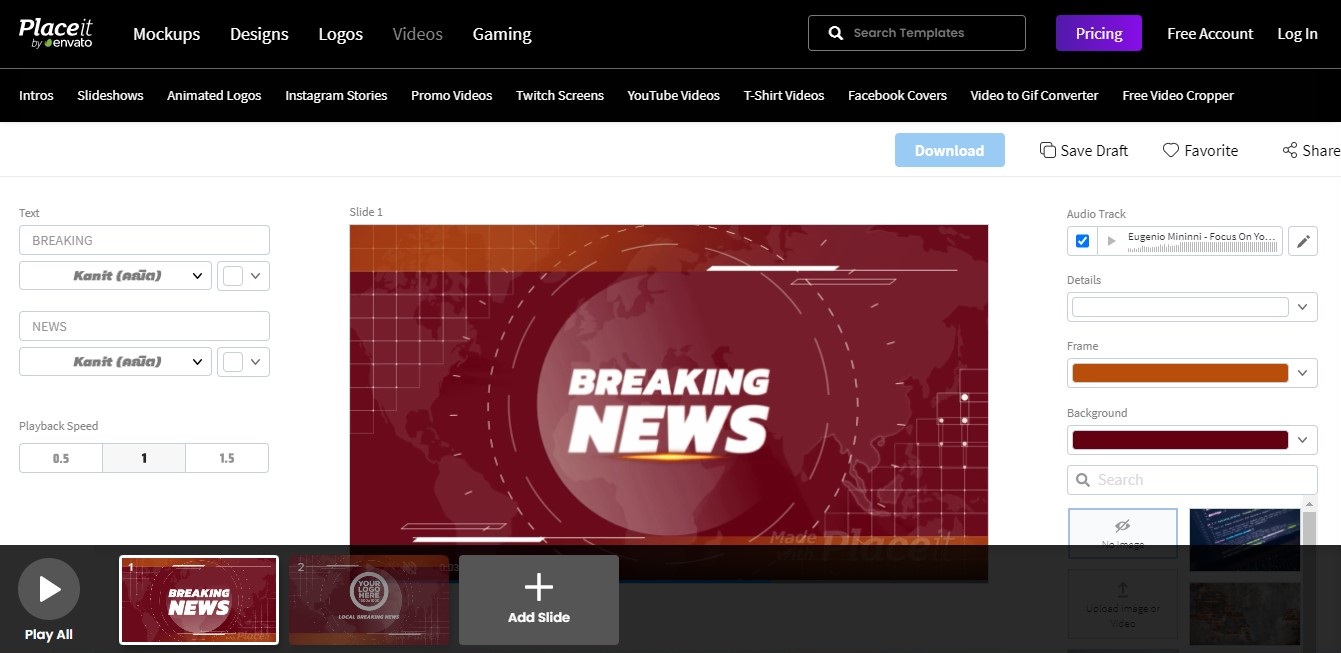 Step 1: Open the website Placeit Intro Maker: https://placeit.net/video-intro-maker
Step 2: Select a template that you want for your video content.
Step 3: Upload Media file onto the Placeit.
Step 4: Add text in the template.
Step 5: Preview after you have finished and download the edited file.
The software does everything, so you don't have to worry about anything. Just follow simple instructions. You can add more slides and select the audio from the library for your intro.
Pros:

Simple and easy to use.

Quick and free to create an intro.
Cons:

Requires an active internet connection.

Limited features.
Part 2: How to Create YouTube Video Intro Android & iOS
For people who wish to use cellphones to create an YouTube video intro, there are various apps such as LightMV for Android and PicsArt for iOS.
1

LightMV (Android)
LightMV in a web-based application for basic editing such as cut, crop, trim, etc. Additionally, it consists of default templates that can help you in basic content creation such as a birthday video.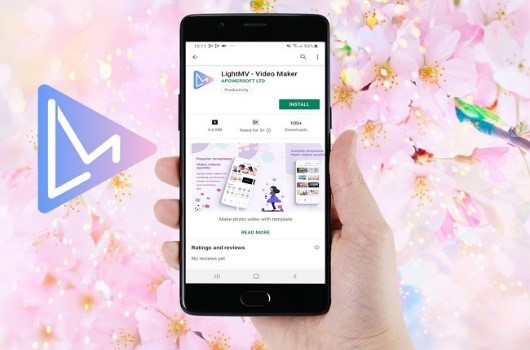 Here are some steps to create an intro via LightMV on your android:
Step 1: Download and install the app.
Step 2: Open the app and select the theme which you like.
Step 3: Once you have selected it, click the + sign and upload the media.
Step 4: Press 'produce' and then download your intro.
Pros:

This video editor has full feaures.

It can support up to 4k resolution.
Cons:

The free version is limited in features. But its premium version is expensive.

No guidelines on how to use the app and this makes it difficult to learn how to use at first.
2

PicsArt (iOS)
PicsArt photo studio in an all-in-one video editing software for your cellphone. It has all the basic and some of the advanced features but they are for a little price.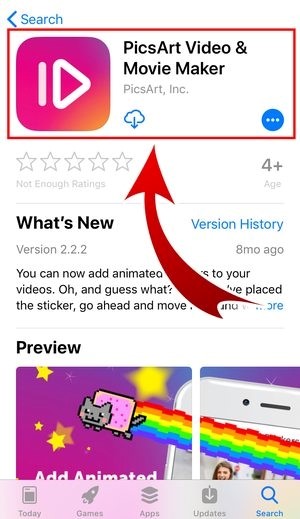 Here are a few steps to make your intro via this application:
Step 1: Download and open the application.
Step 2: Click the + sign at the bottom and choose your video.
Step 3: You can add filters here and a background photo by clicking on the + sign and adding it.
Step 4: Decrease the opacity to make the video visible.
Step 5: Do other editing such as add music etc and click 'Apply' and share it wherever you want or save it to your phone.
It is not ideal to use these apps instead of the software due to their limitations, but some people may find it handy to create videos on their phones. Here is a brief list of the pros and cons of using such apps.
Pros:

Simple operations.

Small file size so easily downloadable.
Cons:

Very limited features.

Requires In-app purchases for certain features which can be costly.
Part 3: Tips for Creating Stunning YouTube Video Intro Quickly
Creating a good YouTube video intro is as important as icing on a plain cake. It not only makes it presentable but also forces the audience to dig in and find out what is inside. If they get bored during the introduction, they will just close the video and move on and the message of the video will be not be delivered and acknowledged. So here are a few tips for a good intro: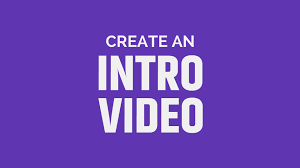 1. Keep it short:
The content shouldn't look forced so keep it natural.
2. Summarize:
Enlighten the viewers of what they can expect to learn by the end of the video
3. Use your best shots:
Quality is vital from viewers' perspectives. It establishes a sense of credibility for the info which will be later provided in the video.
4. Use catchy phrases:
Catchy taglines engage the customers and put them in the curiosity of what is coming up.