Are you in search of the best screen recorder and have failed to find any till now? If you answered this question in the affirmative, then you have landed at the right place. This article will discuss the best 12 screen recorders out there. You will learn about the tools, their pros and cons, where to find them, and their pricing. Having a choice of 12 screen recorders, you can compare them with each other and find out which one is the best screen recorder for mac.
Part 1. 12 Choices of Best Screen Recorder for Mac
One method for screen recording your video is using the iMyFone Filme application. It is one of the best screen recording software out there. The iMyfone Filme Screen Recorder is preferred by new users because of its simplicity and ease of usage. You can do all kinds of editing, be it basic or advanced level, with a wide range of editing features, including animations, resizing, speed adjustment, etc. The software allows you to use it on various social media platforms.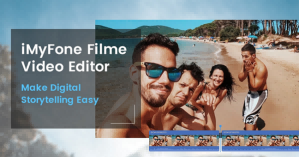 Pros:

Easy-to-use interface and user-friendly especially to video editing beginners

Cool and rich editing features

High-quality video and audio output
Cons:

Exported video comes with watermark fortrial version
Pricing
$19.95; one month, one PCs

$29.95; one year, one PC

$59.95; lifetime, you can add PCs by paying a nominal difference
Camtasia is regarded as an all-in-one solution when it comes to recording and editing videos. When it comes to creating professional-looking videos, Camtasia can be your friend. The new templates in the software have now made video creation easier than ever.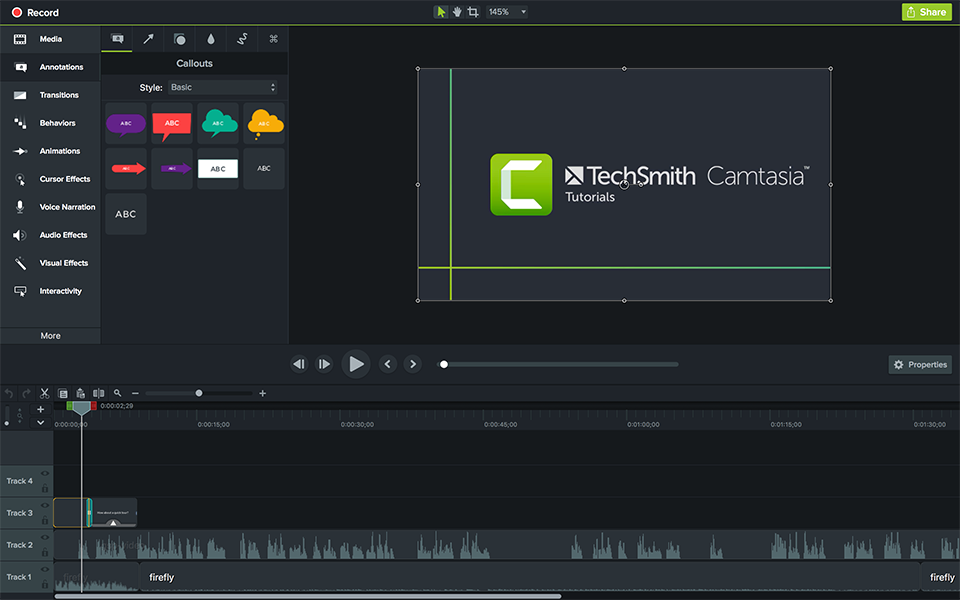 Pros:

Flexible interface

Contains all the tools to create a professional-looking video

Good for beginners
Cons:

Response time is low, and software tends to crash
Pricing
Individual and Business: $249.99 per user

Education: $169.99 per user

Government & Non-profit: $223.99 per user
Screencastify is software that does not require any download. You can record, edit and share your videos within seconds. Your edited videos will then be automatically saved on your Google Drive. In order to use this awesome software, all you have to do is add an extension to your Chrome. It is as simple as that!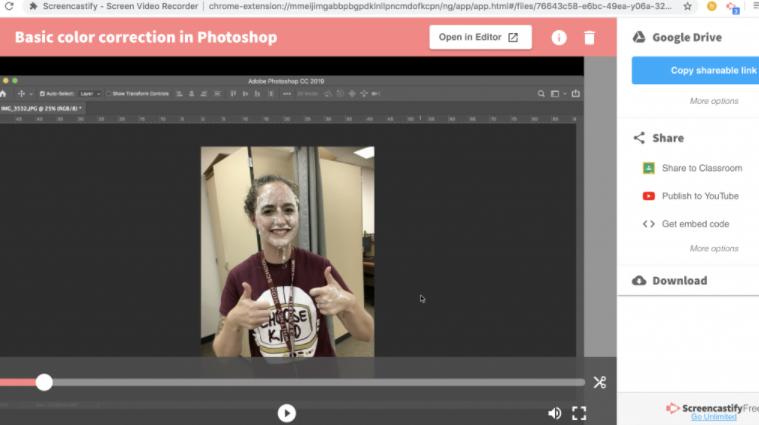 Pros:

It is a simple browser extension, with no need for additional downloading

Saves directly onto Google Drive

Easy-to-use
Cons:

Only works with Chrome devices and browsers
Pricing
$0; free forever with a 5-minute recording limit

$49; per year with unlimited recording
OBS Studio is an open-source program that is used for screen recording. It is mainly used for recording games, and broadcasting live streams of gameplays on various social media platforms such as Twitch and YouTube. OBS Studio is designed for professionals and experts and not meant for beginners. It has a lot of advanced editing features if you are willing to put the time and effort into learning it. The software offers great flexibility to users. However, it would not be ideal for someone who is looking for quick and easy screen capture.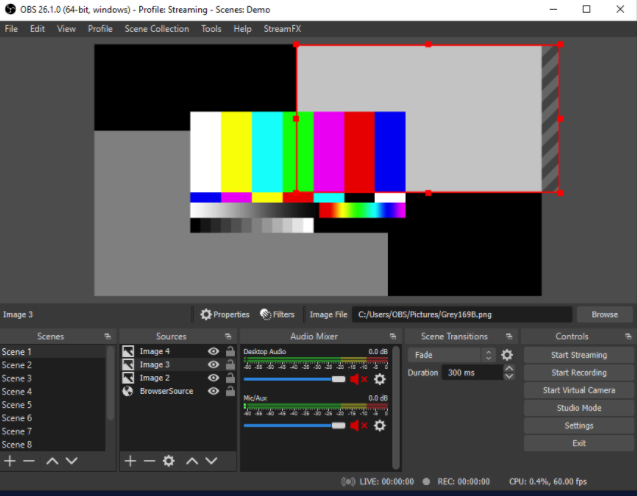 Pros:

Has complex tools for the high-level editing

Makes it easy to switch from source to source during your broadcast

Great customization and flexibility
Cons:

Difficult to use; not suitable for beginners
Pricing
You can download the software from this link https://obsproject.com/. This software is free for downloading.
Icecream screen recorder is an easy-to-use software that allows you to record any area on your screen and save it as a screenshot. This screen recorder allows you to record all kinds of software such as games, tutorials, webinars, etc. It has many features that make it a really good screen recorder, such as the trimming option, changing the speed of the video recording as well as converting the format of the videos.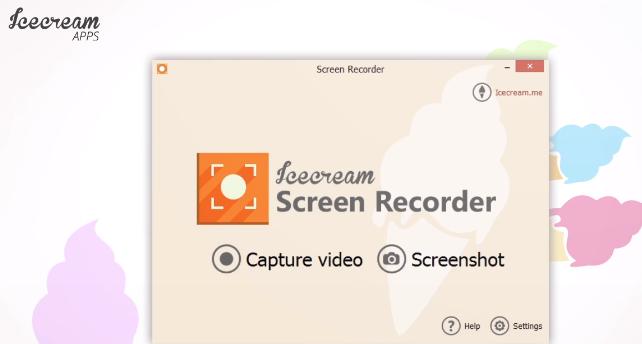 Pros:

User-friendly software

Easy sharing of recorded videos

Light-weight, does not take much space
Cons:

Audio quality is not that great
Pricing
The software has two pricing options:
Free with a 5 minute limit on video recording

$29.95 with no limits
TinyTake is a screen recording software that is produced by MangoApps. TinyTake makes it possible for you to capture images from your desktop, edit and add comments to them and then share them within a few minutes. You can capture videos as long as 120 minutes. You also have the option to add notes and explanations to your recorded video.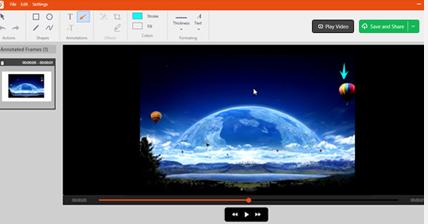 Pros:

Quick and easy software for capturing screenshots

Can process large videos

Easy to download
Cons:

Most features are only available in the paid version
Pricing
The pricing options are as below:
Basic: Free with 5 minute limit on recording videos and 2 GB storage.

Standard: $29.95/year with 15 minute limit on recording videos and 20 GB storage.

Plus: $59.95/year with 30 minute limit on recording videos and 200 GB storage.

Jumbo: $99.95/year with 60 minute limit on recording videos and 1 TB storage.
ScreenFlow is one of the most sophisticated screen-casting software out there. It enables you to record any and everything, and you have access to a wide range of editing options. This is one screen recorder or screen-casting application that gives your videos a professional touch. It captures any images or audio, producing the clearest images or sound on the video recording. The application allows you to track master strokes and also has an advanced zoom feature, which adds the "oomph" factor to your video recordings.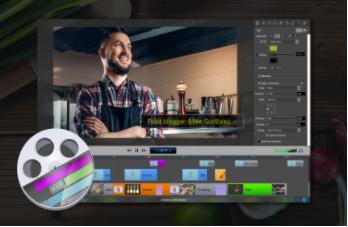 Pros:

Excellent recording quality

Advanced editing features

Very lightweight
Cons:

The software is pricey
Pricing
The pricing options are as follows:
ScreenFlow Volume Discount Prices: $129

ScreenFlow Super Pak: $175

ScreenFlow Super Pak + Premium Support: $209
Snagit is a simple yet powerful screen recording tool, which allows you to capture, edit and add relevant captions and then share them with coworkers and friends. It is great for creating presentations as well as improving professional communication in a workplace setting. Using images and videos is a great way for effective communication, and Snagit is a software that makes that possible.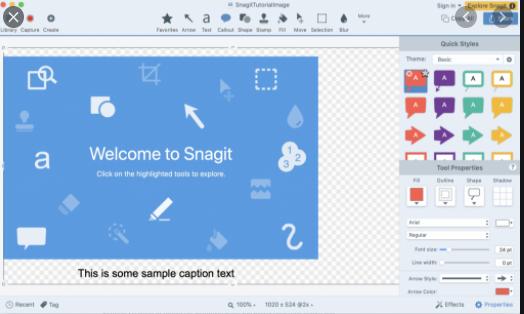 Pros
Pros:

Lots of features for editing

Can capture portions of screens

Ease of use
Cons:

Heavy software- uses a lot of memory
Pricing
The pricing options are as follows:
$49.95, One-time fee with $12.50/year maintenance fee (optional)

If you add 5 or more devices, you can get a discounted price
9. Screencast-O-Matic
Screencast-O-Matic allows for easy creation of videos, editing of those videos, and sharing of the videos. It is customized for the education sector, workplace, or for your personal use. Once you have screen recorded your video, you have a vast range of options for editing and personalizing the videos and then sharing them. There is an in-built library available as stock images which can be used to enhance your videos as well. So, Screen-O-Matic not only gives you the option for screen recording, but you can edit the videos using this beginner-friendly video editor and also add images from the stock image library.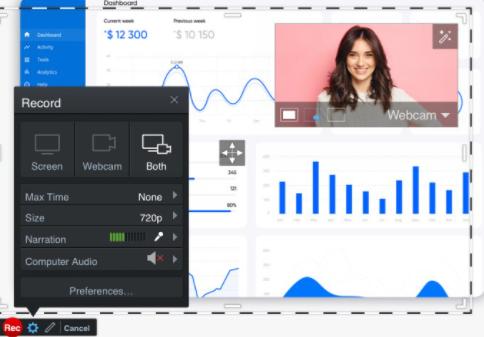 Pros:

Intuitive design and fun user experience

Full suite of editing tools available in the paid version

Cost-effective
Cons:

It takes time to build a content library
Pricing
The pricing options available are as follows:
Deluxe: $1.65/month (billed yearly)

Premier:$4.00/month (billed yearly)
The Quicktime application is available on your Mac; this is an in-built software that is quick and easy to use for screen recording purposes. This application allows you to save your recorded videos at the location of your choice on your laptop. It can also be downloaded on your Windows laptop. It offers a wide range of images, videos, and audio, etc., in various formats.
You also have the option of various plug-ins that will give you access to more features. However, these plug-ins are only available for Mac users and not on the Windows version. The best thing about Quicktime is that it optimizes the videos to be played on Mac. While for Windows, it has the option for advanced video compression technology.
Also Read:
How to Change Video Speed on Quicktime Player >>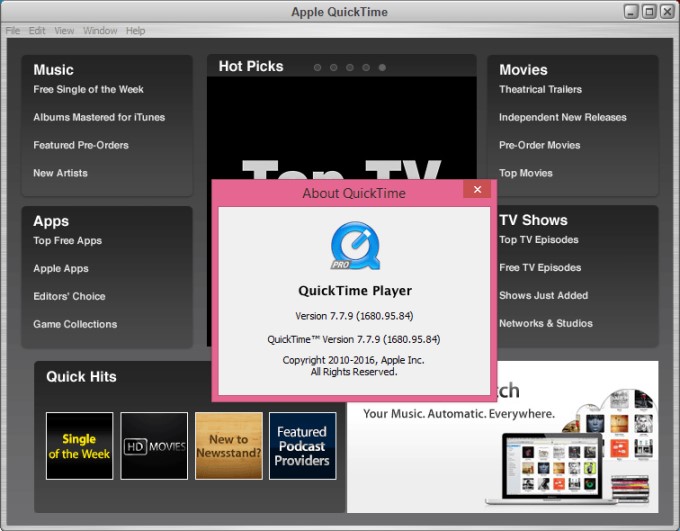 Pros:

Offers recording and editing, unlike other video players

Easy to use streaming features

Easy-to-use interface
Cons:

Most features are only available on Mac
Pricing
The software is free to use once you download it.
Movavi Screen Recorder is software for recording videos and audio from your screen. You can also use this screen recorder to take screenshots and screen recordings and that too using a single click! You can use the Movavi Screen Recorder to record different videos from TikTok as well as Instagram. The Movavi Screen Recorder is an easy-to-use software for Mac as well as Windows, which can help you capture videos and activities on your screen. Once you have done recording your desired video, you can edit and save the videos in different formats.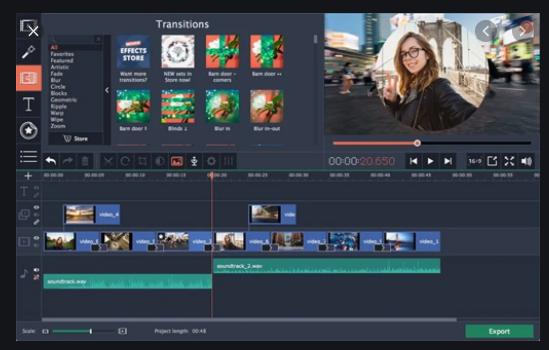 Pros:

Easy-to-use software for home or official needs – it is a quick and easy option when you need to record something

Contains many features that allow you to edit your screenshots

Offers many options when it comes to exporting your recorded content; you can share it on many social media platforms
Cons:

The trial version has limited features; you will have to purchase the full version if you want to use all the features
Pricing
The pricing options are as follows:
Movavi Unlimted: $119.95, annual plan with effects

Video Suite+Picverse+Holidays Set: $99.95, lifetime plan with effects

Video Converter Premium+Video Editor Plus: $49.95, lifetime plan
Monosnap is a video and screen recorder available for both Windows as well as Mac. You can directly upload your record on various social media platforms after recording it. This is also one of the easier-to-use software that is most commonly used in an office setting. This software offers fast, reliable video editing and recording that makes virtual communication possible and effective. This video recorder is a cloud-based solution that allows you to edit and add captions/notes to your videos before sharing them on a network, amongst colleagues or educational teams.

Pros:

Annotation tools available for video recording and editing

Able to upload and share directly once the video is recorded

Nice and easy-to-use interface, which can be used by beginners and amateurs alike
Cons:

Heavy on the memory; takes up more space than other video recording or editing software
Pricing
Free: Non-commercial plan for a single user

Non-Commercial: $2.50 per month, if billed yearly, $3/month if billed monthly; more storage space available with third-party integrations.

Commercial: $5/month if billed yearly, $10/month if billed monthly; for team management in commercial settings such as offices, available with third-party integrations.

Part 2: Final Words

While deciding on the ideal video recording and screenshotting software, it is essential to weigh out a number of factors. These include the storage it would take up, the user experience and interface, the pricing of the software as well as the number of features it is providing. The level of editing and recording expertise of the user is also relevant in this situation as not all software is easy to understand and use.What is the best screen recorder for mac? Maybe you can try Filme which can not only screen record your computer but also edit the recorded clips right after the recording is finished.