For the safety and development of the kids, you may want to find the way you can monitor and keep in check the activities of your children and even your employees. You can achieve this through an android hidden screen recorder. It is a secret recorder that this an advanced way of parenting to know what are your children up to, and then, take effective measures immediately.

Now, you will be wondering what might be the best hidden screen recorder for Android. Well, don't worry because this article will answer all of your related queries.

Here we prepare a bonus for you.

Bonus Tips:

Capable of high-resolution screen recording in a matter of few clicks-iMyFone Filme.

Special offer that can free try the resoureces for paid. Download it for trying it out!
Part 1: How to Record Screen Using KidsGuard Pro Screen Spy App?
As we discussed today, there are several applications available to record the screen secretly without any suspicion to the targeted user and device, but here we present you with what we consider most efficient and reliable among the above-mentioned applications, which is KidsGuard Pro. Let's discuss about the steps you should take to make it work.
Step 1 – As a first step, you will have to register to KidsGuard Pro using your E-mail. Next, you will open the target device and go to clevguard.net and download the KidsGuard Pro assistant.
Step 2 – Next step revolves around installing the already downloaded APK file and logging into the account. You will be asked to add basic information. Giving all the necessary permissions the app will be installed.
Step 3 Once you have set up the application the icon of it will vanish. Now, you will leave the target phone and enter into the web portal of the app by logging in from any device. You will be able to access all the content on the target user's device.
Step 4 – Now, if you want to remotely take the screenshot. All you have to do is click on the capture screenshot option in the left panel and you will be able to check on the activity of that device.
Part 2: All-in-One Hidden Screen Recorder & Video Edito
If you ask us what better alternative is available in place of the android hidden screen recorder we already have listed for you, then, let us guide your way to an all-in-one screen recorder and video editor, which is none other than iMyFone Filme. Although, this Screen recorder doesn't act as a spy recorder or won't be hidden to spy on the targeted device, but this software is capable of high-resolution screen recording in a matter of few clicks. It will also enable you to edit your videos, add effects and do tricks like a pro. There are various modes you can use to achieve that smooth and professional look. Let's further look into the key features.
Key Features
Clean and highly intuitive interface

Allows screen recording very smoothly

Allows to edit the video right after screen recording

YouTuber and Generation Z's cup of tea

You can add effects and transitions to your videos

Speeds up and increases the volume of the video

Compatible with various audio and video formats

Supports different image formats

Compatible with both Windows and Mac OS
How to Record your Screen using iMyFone Filme?
Follow the steps to know how you can record high-resolution videos on your screen using iMyFone Filme:
Step 1 – As a first step, you will have to record the screen of your PC with these simple clicks.
Firstly, launch the iMyFone Filme software that you have installed and click on the Record Screen button on the interface.

Next, you will have to select the size and area of the screen you want to screen record.

Then, click on the record button which is on the lower right side of the screen to begin recording.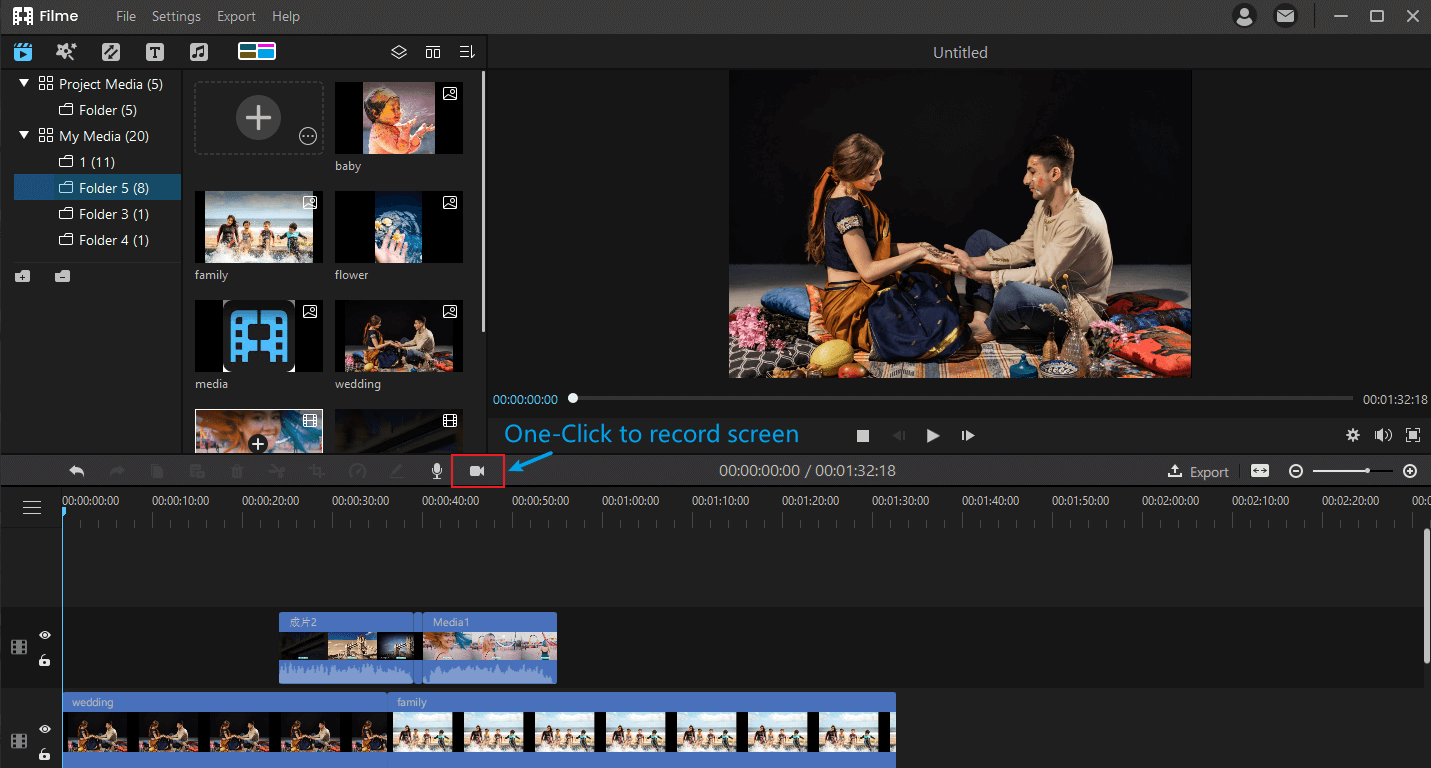 Step 2 – Once the recording is done, it will appear in the Media importing Section where you can edit the video immediately.
Step 3 – Then you will drag the slider between the timeline of the video for further editing and you can play around and use the tools in the tool panel for cropping, transitions, templates, adding sound, and text.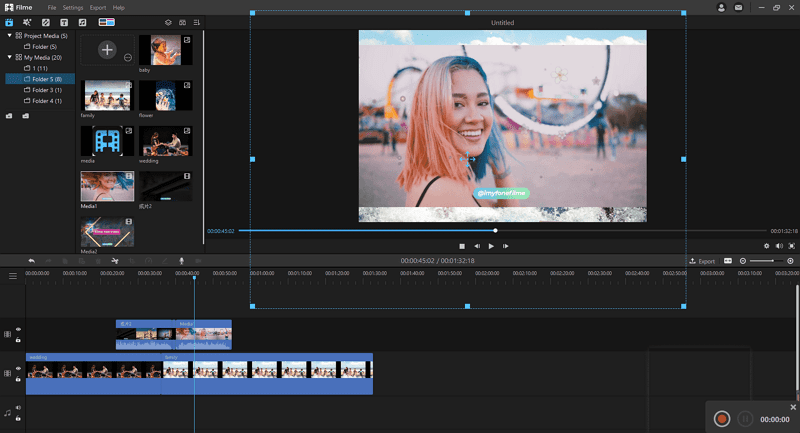 Step 4 – Lastly, preview the changes to see if you want to keep them. Now, you can export or share the video to your social media.
You can use a Secret screen recorder to check if or not your child is safe and is not involved in heinous activities. Screen recorder can be authentic proof in a scenario if your child has faced bullying or harassment, as the screenshots are never enough of a proof. You can tackle all this and much more with the amazing features a screen recorder carries. Let's check out:
Part 3: Why Use a Screen Recorder?
1. Call Log and History of Messages
A secret screen recorder gives comprehensive detail about the calls and messages your child receives. With this, you can check out the frequency at which someone is calling and who is calling to keep track. It also screen records the history of messages and gives it to the parents to tap into minor details.
2. List of Visited Websites
A secret screen recorder will send you the screen recording of the browsing history of the user to know what websites have been visited at which particular time. This will also inform you about the amount of time spent on these particular websites.
3. Phone Call Recording
Another feature that most recorders carry is to record the incoming and outgoing voice calls through the user's phone or even the social apps. Some of the recorders might have an added feature of even recording the video calls.
4. GPS Tracker
GPS tracker informs you about the actual location of the targeted device. You can even keep the track of the route they took, where they go, or visit on daily basis.
5. Tracking the installed apps
This feature will help parents know all about the social media and other apps that have been installed on their kid's mobile phone. It will even record the screen time spent on a particular app.
Part 4: 7 Best iPhone and Android Hidden Screen Recorders
Here is a detailed review about the 7 hidden screen recorder Android and iPhone you can check out:
1) KidsGuard Pro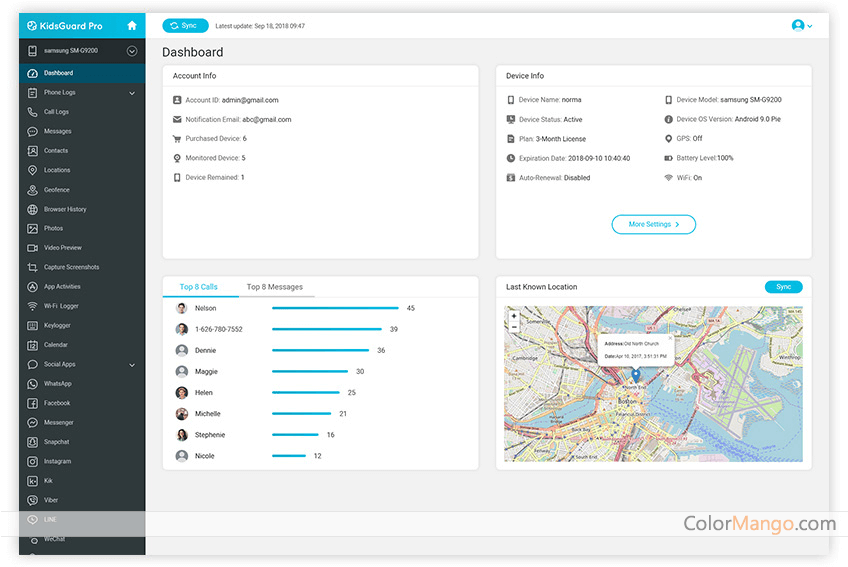 KidsGuard Pro is one the best secret screen recording applications. But the question is can you screen record on an Android device without your kid knowing of it? Yes, this application allows the users to remotely control the intended device and can even take screenshots of a particular chat or call log. The user won't even know because it will be deleted after it's uploaded to the dashboard. It is a hidden spy or recording device in the true meaning and the targeted user won't even know about it.
Key Features
Simple and easy to use

Remotely captures the screen of the targeted device

Tracks GPS location

Takes real-time screenshots
2) BlurSPY

BlurSPY is an excellent application if you are looking for a hidden and secretive screen recorder for an android device. It is a very exclusive application and won't be found by the user in the targeted device. You can simply start tracking the information once it gets uploaded. BlurSPY is a very efficient and user-friendly application that will get the job done without even hinting at its presence.
Key Features
Captures screenshots

Instant messages alert

Access all the applications

Records the incoming and outgoing calls

GPS tracking
3) Hidden Screen Recorder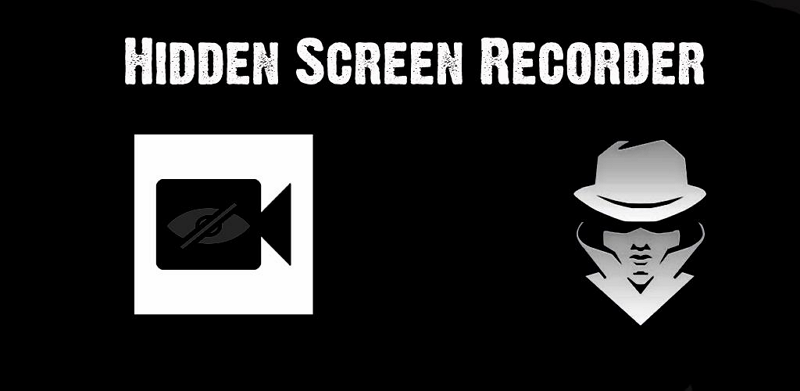 Another application in our list is the Hidden screen recorder as the name clearly indicates that it is the best hidden screen recorder app for android phones. It automatically starts the screen recording and provides unlimited video recordings without worrying about the duration and length of the videos. You can also schedule the recording for a specific time. The videos can be accessed easily and are password protected. It perfectly hides out the videos in the gallery and doesn't let the targeted device know about its presence.
Key Features
Remotely controls the targeted device

Takes unlimited screenshots

Interactive interface

Record multiple applications

Customize parameters for video recording
For more details about the Hidden Screen Recorder app, you can refer to the video link given below:
4) TheOneSpy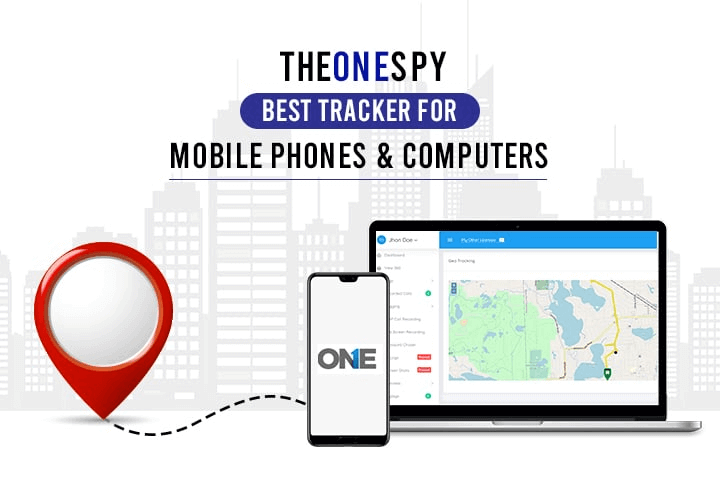 This application is meant to be the best hidden screen recorder for android as well as iOS devices. This application allows the screen recording of the targeted device secretly and allows you to access all the call logs, messages, history, social media applications. With all this, it also offers GPS tracking. Not only this, but it allows you to block a certain contact on the device that is targeted. Furthermore, allows you to access the gallery and voice notes on the device it is installed.
Key Features
Easy to use and monitor

The Remote operation makes the use easier

Allows web filtering and media tracking

Views live screen recording

Employee activity monitoring
To know more about the installation and usage of this android hidden screen recorder, click on the video link given below:
5) SP Camera

This next application is specifically made for iOS users. It is available in the AppStore and can be installed on iPhone, iPad, and even on an Apple watch. This application remains hidden during the screen recording and capturing of the screenshots. You can even check the browsing history on the web. Not only this, it has a motion sensor that will automatically save your recorded videos in case of any movement sensed. You can customize time through a photo timer for capturing pictures.
Key Features
Hide all control buttons to spy on a device

Saves the photos and videos in a password protected folder

Records video even in higher resolution of 4K and 2160p

Built-in gallery for viewing captured content

Compatible with recording silent videos
For more details on how to use your iPhone as a hidden camera using the SP Camera app, click on the video tutorial's link given below:
6) Presence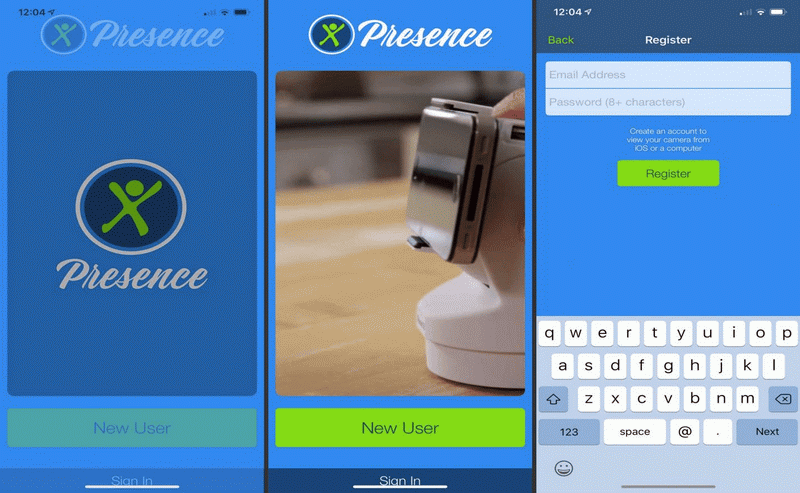 The next application on our list for best hidden screen recorders is none other than Presence. It is a free application, which allows you to basically watch over your homes as a security camera. You can turn your old cell phones lying around into rather something useful. As it is compatible with both android and iOS there won't be any problem. There are sensors connected to the possession you want to keep an eye on or even the windows and doors of your house for that matter. It will inform you about the updates in real-time with live images. If you want to have unlimited video recordings and storage, you can shift to the Presence pro version of the application.
Key Features
Remotely switch between front and back camera

Turn on the flash for better visuals

Live video streaming and on-demand recording

Multiple viewers can connect to a single camera
7) TapeAcall Pro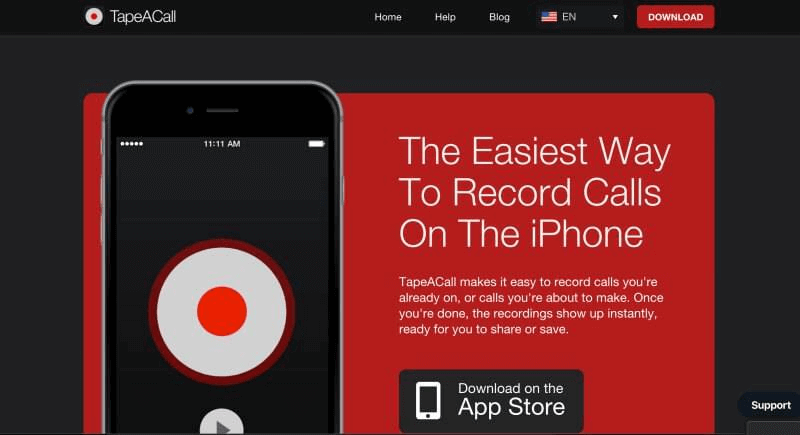 Another application that is regarded as one of the best applications for call recording in iPhone is TapeAcall Pro. An apk version of the app is also available for Android phones. This will assist you in recording all the incoming and outgoing calls from your cell phone regardless of any social media application you use. The app has been upgraded several times to assure a smooth user experience. It is considered best for the parents who want to keep a check on their child's call log for the purpose of safety.
Key Features
It has a clean interface

It is a simple yet effective application to record calls

You can even transfer and send the recordings to another device

You can even upload it to Google drive in mp3 format

Doesn't require internet access
The Final Verdict
Hidden screen recorders have been helpful for both the parents to keep an eye on the activity of their children and for the organizations to prevent any fraud cases. In this article, we have enlisted the best hidden screen recorder for android and iOS devices collectively. If you ask our recommendation, we would vouch for iMyFone Filme even though. it doesn't only help you record secretly yet it provides high-resolution screen recording and has the best editor for professional videos.