Stop motion photography is once again gaining popularity as a stand-out method of creative expression. In the old days, it was a painstaking process that involved a tremendous amount of pre-production editing to get it just right. Today, the core process is still a tedious one, but the editing part has become so much easier. Moreover, the quality of cameras and their affordability in terms of pricing have become much more attractive over the years. Let's take a look at the best stop motion cameras for 2021 for beginners, amateurs, and pros.
What to Consider When Buying a Camera for Stop Motion Videos
There are several points you need to keep in mind when shopping for that perfect camera for your stop motion photography and stop motion animation projects. Let's see what they are:
Resolution Options
The first consideration is whether or not the camera supports multiple resolution options starting from basic TV resolution all the way up to 4K and above. While a basic resolution is adequate for most web projects, you'll want a higher resolution for videos that are meant to be played on other platforms such as big-screen TVs or large monitors.
Manual Focus
This is another essential attribute of a good stop motion camera because you don't want the subject or the background to change focus with each shot, which could happen with auto-focus cameras.
Electronic Shutter
Mechanical shutters usually have a finite life span, so if you're doing a couple of hours of stop motion video at 24 fps, that equates to about 172,800 snaps. Most mechanical shutters won't go over 200,000 before they start giving trouble so a camera with electronic shutters is obviously the better choice.
Remote Shutter Release
Aside from electronic shutters, it's also useful to have a remote for shutter release because you may inadvertently shift the camera's position when clicking manually. In addition, it helps you avoid the trouble of having to go back and forth from the subject to the camera over and over.
Also Read:
5 Best Stop Motion Cameras for Beginners
For beginners, the quality of the camera is not as important as the process they follow in order to learn how to create stop motion animation videos. That's why low-cost cameras are suitable. Nevertheless, they can only be used in certain conditions such as indoor shots with good lighting. Here's a quick list of the best stop motion cameras for beginners with their key features, pros, cons, pricing, and purchase links.
1. Logitech QuickCam Deluxe
Key Features
This is a great camera for beginners due to its cost as well as the underlying technology. It gives a fairly good quality of images with its 1.3MP lens, and the Right Light technology makes it ideal even for moderate-light conditions. The VGA camera sensor makes it suitable for newbies, and the 20mm clip means you can anchor it in place without any movement.
Pros:

Affordable stop motion camera

Warranty valid for two years

Reasonably good image quality
Cons:

Not ideal for low-light conditions

Not all the images will be crystal clear
Price
35 to 40 USD
2. Canon EOS Rebel T7i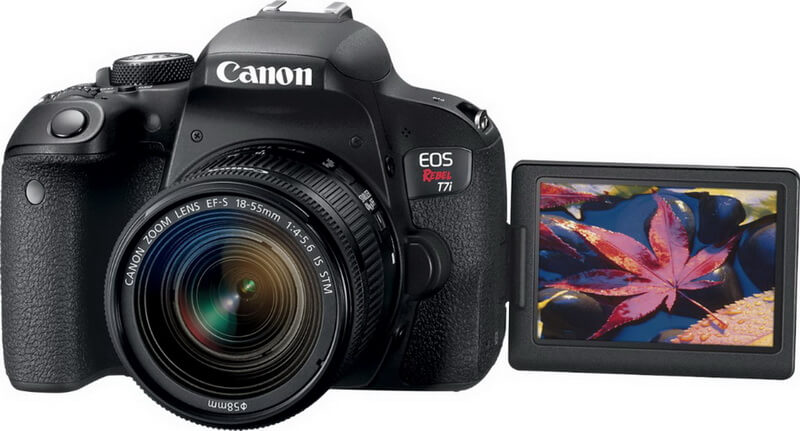 Key Features
At the top end of cameras for beginners is the Rebel T7i from Canon. The 45-point AutoFocus and 24.2MP sensor make it borderline-professional but at a price point that most beginners and amateurs can afford. It has a max. shooting speed of about six frames per second, which is useful when you want to get multiple shots of the subject in the same position.
Pros:

Convenient to handle

Not too expensive compared to professional DSLRs

Great image quality

Touchscreen interface for settings, etc.
Cons:

Might be expensive for absolute beginners

Requires accessories such as a remote shutter controller and additional lenses
Price
700 to 900 USD
3. Logitech QuickCam Pro 9000
Key Features
A lot further down the price spectrum is the Pro 9000 webcam from Logitech. This 2MP camera supports 30 fps at a resolution of 800x600 and 15 fps at 920x720p, or HD. It's great for Windows as well as Linux systems and it will last you a long time.
Pros:

Great for Linux and Windows computers

Good image quality

Cheaper than a professional stop motion camera
Cons:

macOS support is a little dodgy

HD is the max resolution supported
Price
120 to 130 USD
4. Logitech HD pro c920
Key Features
This camera captures images at Full HD - or 1080p - at 30 fps. It uses Logitech Fluid Crystal Technology that results in better image quality. It also supports autofocus, so you'll need to make sure that all shots are taken under the exact same lighting conditions.
Pros:

Full HD quality

Very good image sharpness

Supports Windows, macOS, ChromeOS, and Android
Cons:

Requires USB port and an Internet connection

No Linux support
Price
70 to 80 USD
5. Logitech c270 Widescreen HD
Key Features
This Logitech webcam is slightly cheaper but comes with a 3MP camera and HD support. It has a good balance between resolution and pricing, which is hard to come by. However, like most other webcams, it requires an Internet connection and a working USB port on the computer or laptop.
Pros:

Low-cost option

Reasonably good resolution

Wide support for OS types
Cons:

Requires USB port and Internet connection

May not always deliver good image quality
Price
40 to 50 USD
5 Best Stop Motion Cameras for Professionals
If you're a professional videographer or animation expert, you're probably looking for very specific features and functionality in your choice of stop motion camera. The ones listed below should meet all your stringent criteria for performance and durability.
1. Nikon D500
Key Features
Nikon's latest DX flagship model is the perfect low-cost professional stop motion animation camera with a 20.9-megapixel CMOS sensor. It has a wide ISO range of 100 to 51,200, which makes it ideal for any light condition, even as low as around 4 EV. That makes up for the relatively low pixel count on the sensor.
Pros:

Great mid-level pro stop motion camera

Sensitivity compensates for resolution

Swivel touchscreen for better visibility
Cons:

Pixel count may be an issue compared to more expensive cameras

Not an entry-level product
Price
1900 to 2100 USD with lens
2. Nikon D7200
Key Features
Another great DX-format camera that's even more affordable is the D7200. It's got a 24.2MP DX-format CMOS sensor, 51-point AF, and supports Wi-Fi and NFC for easy transfer of photos to a nearby or remote device.
Pros:

Great entry-level model

Performance-grade pixel count

Reasonably good ISO range
Cons:

Not as great as the D500 for low-light photography

No touch controls
Price
900 to 1000 USD with lens
3. Nikon D3300
Key Features
This is probably the cheapest pro-level camera that you should consider. It's much cheaper than the D7200 but offers the same pixel count of 24.2 MP. The base ISO limit is 12800 but you can expand it to double that. It comes with an AF-S lens to take advantage of the 11-point Auto-focus and you can shoot HD at 24 to 60 fps.
Pros:

Excellent for entry-level professionals moving up from amateur work

Great image quality

One of the most affordable pro options
Cons:

Takes a little getting used to

Not as premium as some of its sister models
Price
400 to 500 USD with AF-S lens included
4. Canon EOS 5D Mark IV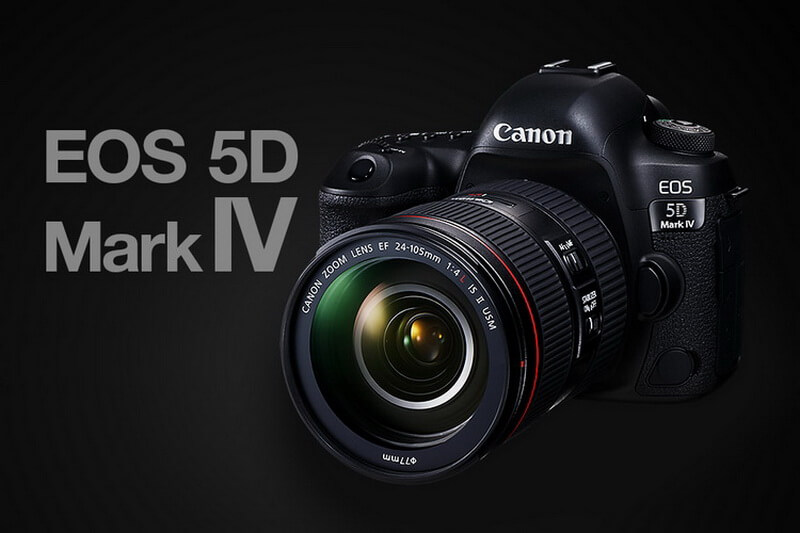 Key Features
Arguably the Rolls-Royce of DSLRs, the Canon EOS 5D Mark IV is probably one of the best professional stop motion cameras available today. The 30.4 MP CMOS sensor perfectly complements the 61-point AF system and in-camera stills of up to 8.8 MP. The dedicated 150,000-pixel RGB+IR sensor with tracking autofocus means your subject is always in sharp focus - and consistently so.
Pros:

Can handle any type of ambient lighting

Canon Log gives you an 800% dynamic range for 4K and HD videos

Customizable viewfinder
Cons:

Expensive for one-off use

Canon Log upgrade is not free
Price
3300 to 3600 USD
5. Canon EOS 800D/Rebel T7i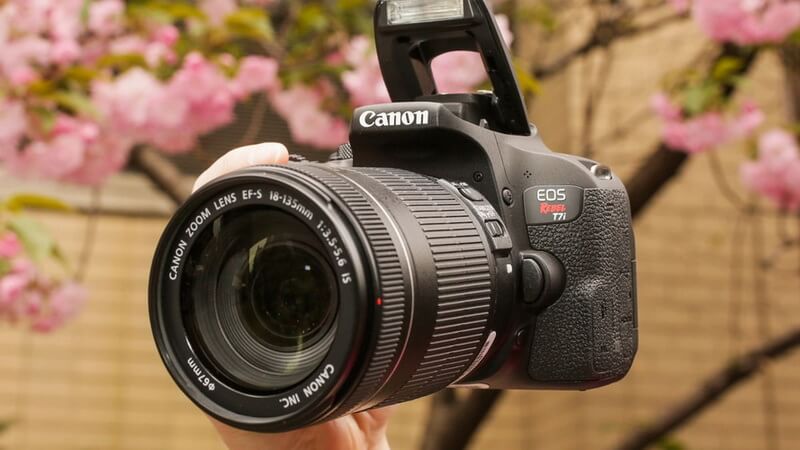 Key Features
If the 5D is overkill, you can consider the more moderately priced Rebel T7i. It can handle 1080p HD and comes with a 24.2MP APS-C CMOS sensor and 45-point AutoFocus. And considering the lower price point, it's surprising that the camera comes with Wi-Fi, NFC, and Bluetooth support built-in.
Pros:

Affordable pro-level camera for stop motion photography

Solid image quality in most lighting conditions

Touch-screen controls
Cons:

Not comparable with the 5D
How to Choose the Best Stop Motion Camera from These Options
If you're looking for a new camera for your stop motion projects, there are several criteria to keep in mind. Here are some of the important ones:
Price- An obvious starting point would be the price, and that's essentially guided by your budget and whether or not you need a real professional stop motion camera or if it's just for a hobby project. Higher price means more features but that's only useful if you require such features, such as 4K support or low-light capabilities. From this viewpoint, a mid-level camera like the Nikon D7200 for professionals or the Logitech QuickCam Pro 9000 might be a good choice.
Features- To reiterate, you may not need some of the features in a premium camera. If you're solely using it for stop motion, then it might be better to go with low specs rather than shell out for features that you probably won't ever use. But if features are important to you, then something like the Canon EOS 5D Mark IV for pros and Canon EOS Rebel T7i for beginners/amateurs would be perfect.
Usage- Although cheap usually means inferior build quality, that's not always a bad thing. If you're doing a one-off project as a beginner, you might find the Logitech QuickCam Deluxe to be quite good; similarly, professionals may want to go with the Nikon D3300 as their 'starter' camera or when going on the road.
Your final choice depends on a combination of these factors, but you should also consider the type of projects you're going to be working on, the importance of having premium features, and whether this is going to be your only option or one of many that you plan to own.
And now that you're confident about the hardware you're going to use, it's time to consider the software part of the equation.
Best Stop Motion Videography Software - iMyFone Filme
As far as desktop software goes, you won't find anything as perfect as iMyFone Filme. Not only can you import photos directly from your smartphone or an external device such as a camera, but once you have your images in the Media Library, they're very easy to handle and edit using the timeline editor. Here are some features that make this a very appealing choice:
Editing timeline allows the precise placement of stop motion shots

Easy to zoom in and out on the timeline for granular edits

Wide range of transitions, text, animations, and other effects

Free audio tracks

Record voice and capture screenshots

Voice-changer module

Extensive editing tools - trim, crop, speed control, orientation, offset, brightness, contrast, etc. to correct and enhance your final video output

Wide range of video, audio, and image file formats supported for both input and output

Full control over output parameters - frame rate, audio bitrate and sampling rate, etc.
With both the best hardware and the right software at your disposal, you can start your stop motion video creation journey with confidence.