If you're in search of an authoritative voice to convey messages, make announcements, or engage your audience, the Stephen A. Smith voice generator is the ideal choice.
Renowned for his stimulating commentary, insightful analysis, and fearless perspective, Stephen A. Smith's voice has resonated with sports enthusiasts, fans, and commentators alike. With the aid of AI technology, we can use Stephen A. Smith AI voice generator to replicate and customize his deep, commanding voice, thereby enhancing the credibility and impact of our content.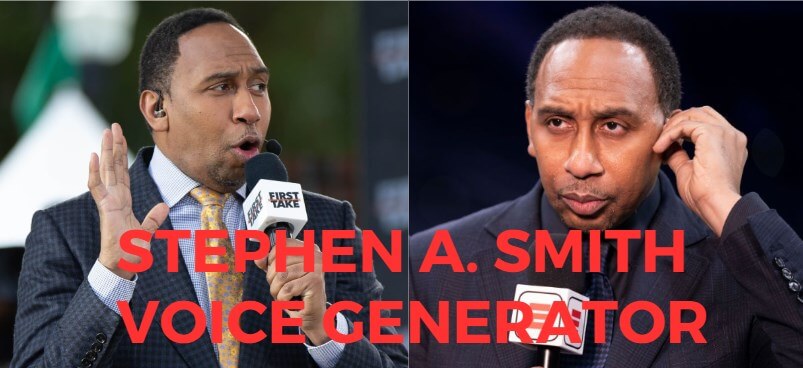 Part 1: Brief Intro about Stephen A. Smith
Stephen Anthony Smith, born on October 14, 1967, is a prominent American sports television personality, sports radio host, and sports journalist. His presence in the sports world is felt through frequent appearances as an NBA analyst for ESPN on programs like SportsCenter, NBA Countdown, and the network's NBA broadcasts.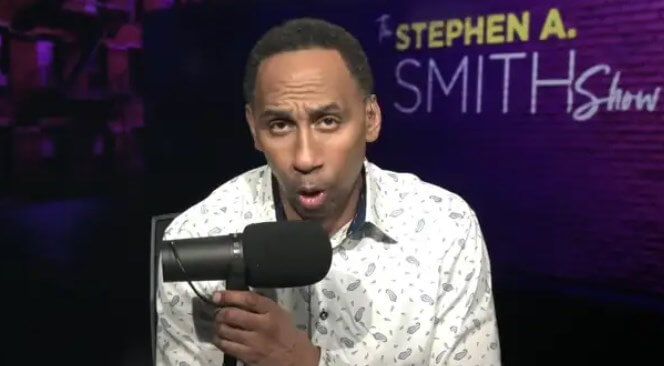 Smith has also hosted The Stephen A. Smith Show on ESPN Radio and is a commentator on ESPN's First Take, alongside Molly Qerim. In addition to his on-air work, he contributes as a featured columnist for ESPN and The Philadelphia Inquirer.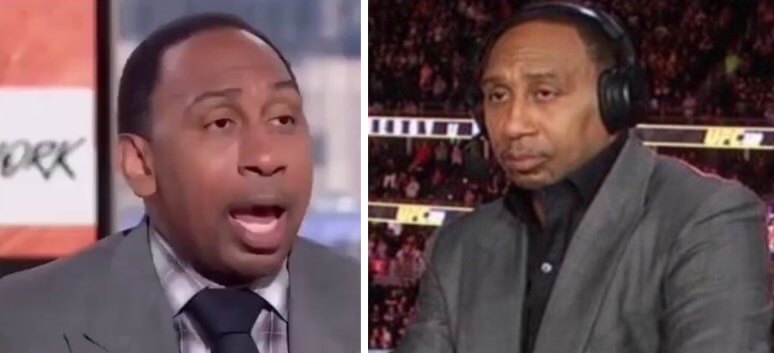 Smith is widely recognized for his outspoken views, particularly regarding NFL players and the recreational use of marijuana. He has gained notoriety for passionately urging players, such as Stedman Bailey, Adrian Peterson, Josh Gordon, Joseph Randle, Randy Gregory, Aldon Smith, LeGarrette Blount, Le'Veon Bell, and Martavis Bryant, to "Stay off the weed!" This vocal stance on the subject has sparked numerous discussions and debates within the sports community.
Part 2: Best Voice Generator For Stephen A. Smith AI Voice
Stephen A. Smith's voice is characterized by its distinctive, deep, and powerful tone. He is known for his passionate and energetic delivery. To replicate Stephen A. Smith's voice, VoxBox, a great voice generator, can be a valuable tool, allowing users to create voiceovers that imitate his vocal style.
VoxBox is a versatile Stephen A. Smith voice generator that excels in both voice cloning and text-to-speech functionalities, making it a top choice for generating the voice you desire and creating voiceovers with ease.
Notably, VoxBox offers access to a wide-ranging sound library, encompassing diverse celebrity voices across various domains, including politicians, commentators, sports announcers, reporters, musicians, and more. In the following sections, we'll see its operational steps and key features.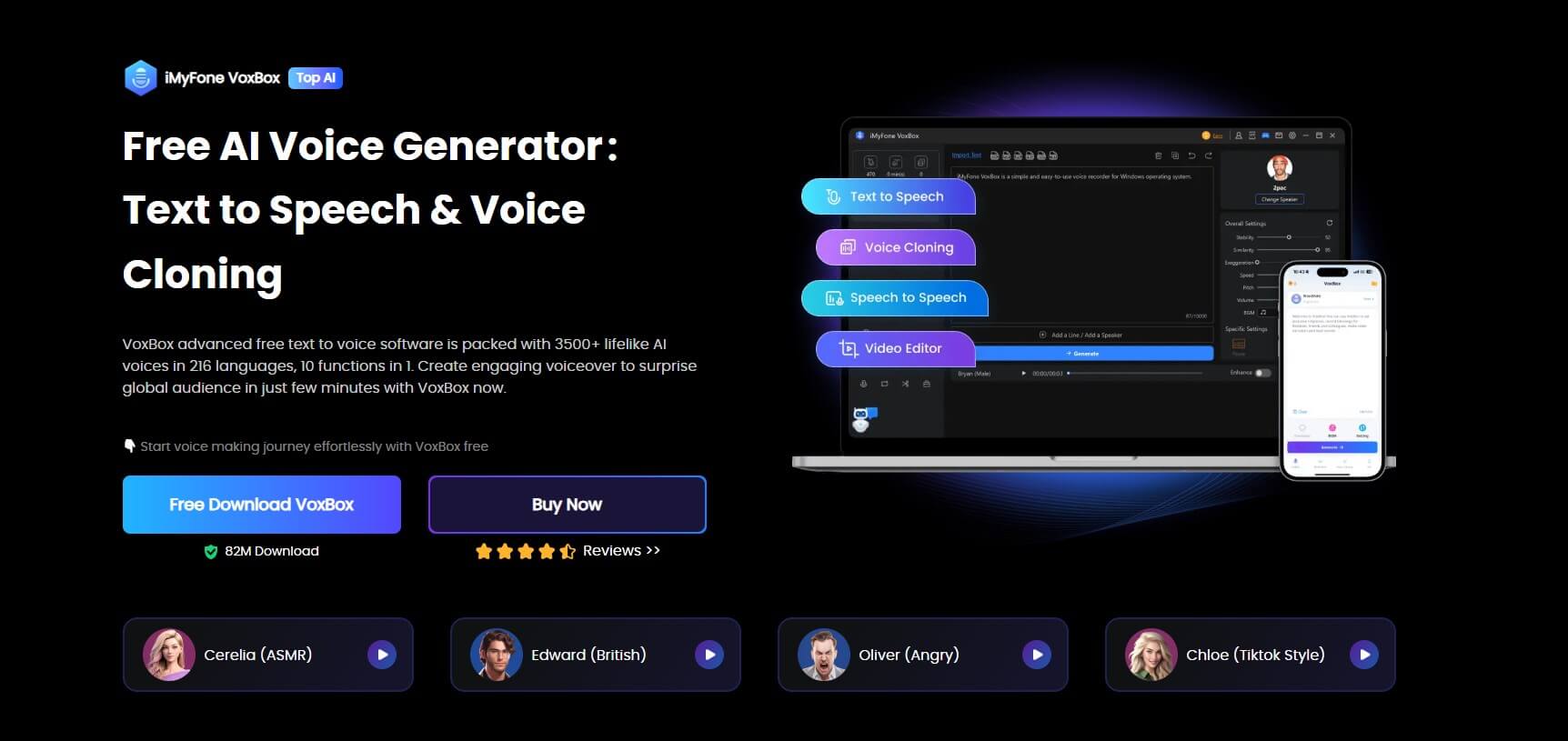 How To Make Stephen A. Smith AI Voice Easily:
#Step 1: First, downloading and installing VoxBox.
#Step 2: Enter "Voice Cloning" on the left side, hit the cloning page and upload the audio of Stephen A. Smith voice. The wait for about 20 mins, you will get the voice and find it into "My cloned voice".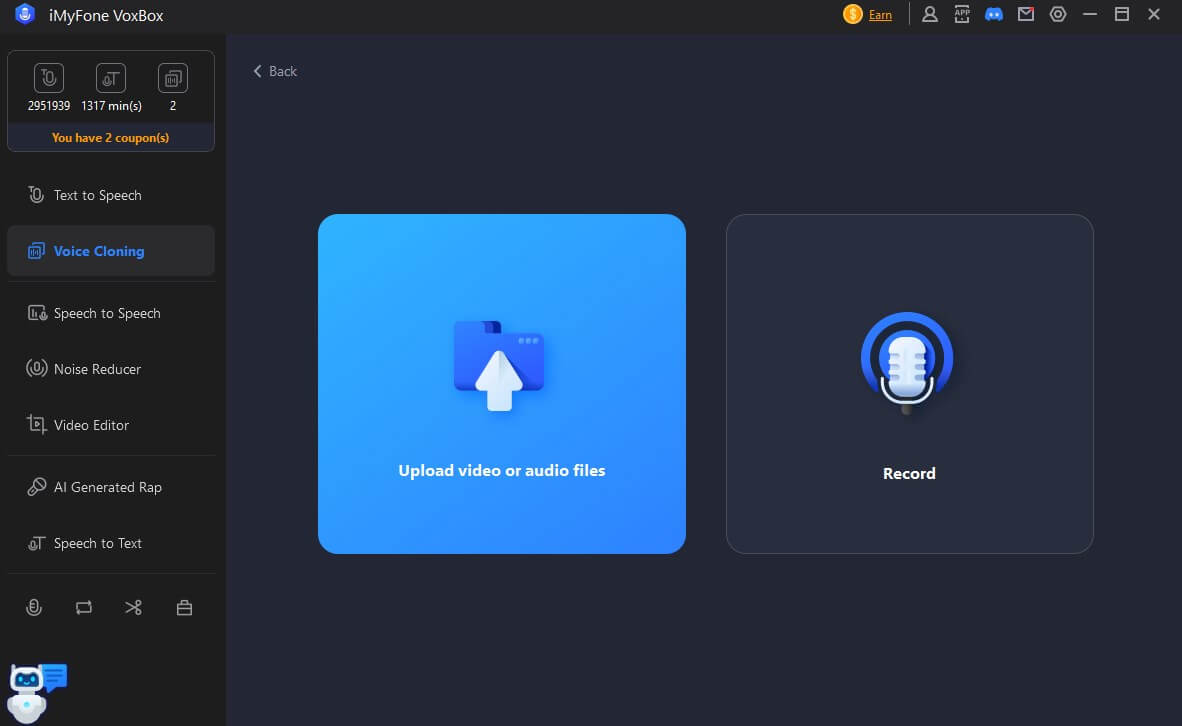 #Step 3: Next navigate to the "Text to Speech" bar. Type the text and use the voice you have cloned.Click "Convert" to generate the dubbing and export the dubbing.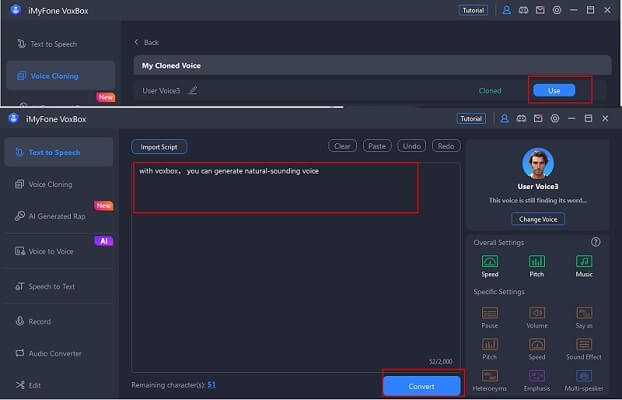 Key Features:
Custom voices to obtain natural Stephen A. Smith voice and tone.

An all-in-one voice genertor (tts, stt, voice cloning, audio editing,etc.), giving you oppotunities to get voice you desired.

Numerous authoritative voices are available.

Various applications such as news reporting, broadcasting, podcasting, and more.

Diverse options: 3200+ voices & 77+ languages & 100+ accents.

Output formats are flexible, like MP3, WAV, OGG, etc.

Accessing 2000 free characters streamlines text-to-speech conversions.
Part 3: Tips to Get Stephen A. Smith AI Voice with Voice Changer
MagicMic stands as a well-known real-time voice changer, providing users with a creative tool to infuse entertainment into their audio and video projects. What truly distinguishes MagicMic is its state-of-the-art AI technology, which has the remarkable ability to make you sound like celebrities such as Stephen A. Smith.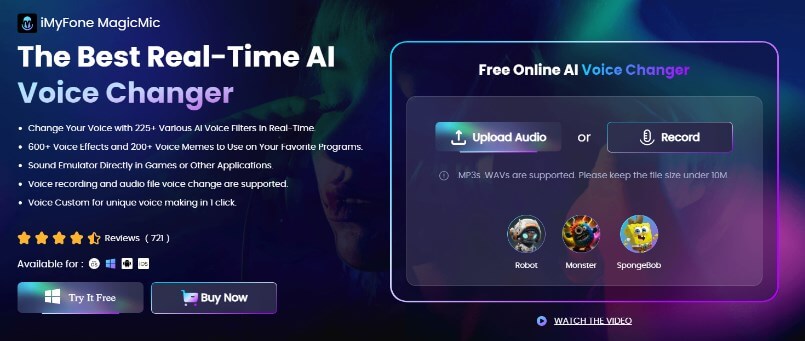 How to Change Your Voice into Stephen A. Smith AI Voice:
#Step 1: Download and launch VoxBox.
#Step 2: Configure your settings by selecting your primary microphone, enabling real-time voice modification, and activating "Hear myself" for natural interaction.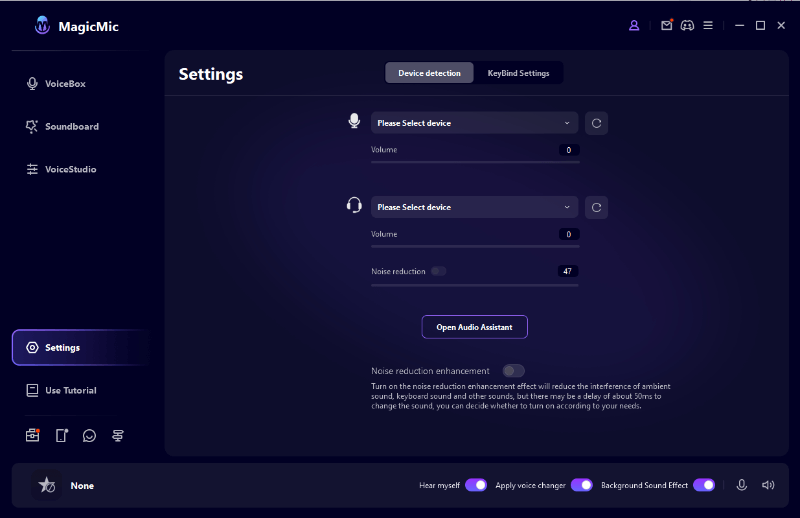 #Step 3: Choose the Voice Changer Virtual Audio Device as your input within your application.
#Step 4: Select your desired voice, like Eddie Munson, and set up keybindings for easy transitions between voice effects.
Key Features:
Transform your voice into various characters.

Seamlessly switch between over 225 voices during real-time conversations, streams, and gaming sessions.

An extensive library of 600+ voice effects and 200+ voice memes.

Customize your voice by adjusting multiple parameters.

Integrate with popular programs and platforms like Discord, Zoom, Twitch, and more for seamless voice modulation.
Part 4: Hot FAQs about Stephen A. Smith Voice Generator 1. Is it easy to use the Stephen A. Smith voice generator?
Yes, it's user-friendly. You can typically clone the voice by providing a sample audio and then use it for voiceovers or other applications.
2. What formats can I export the generated voice in?
The available export formats may vary by tool, but common options include MP3, WAV, and more.
3. Is the Stephen A. Smith AI voice realistic?
The realism of the AI voice can vary depending on the quality of the AI model and the training data. Some AI voices can closely resemble Stephen A. Smith's voice, while others may have limitations.
4. Who is Stephen A. Smith wife?
Stephen A. Smith clarifies that, despite his age and being a father, he has never been married.
Conclusion
Overall, the Stephen A. Smith AI voice generator provides a unique opportunity for those seeking to harness the authority and gravitas of this iconic sports figure. If you wish to experience the power of Stephen A. Smith's AI voice for yourself, we highly recommend VoxBox. VoxBox is a versatile text-to-speech tool that offers a variety of voices, including the authentic Stephen A. Smith voice. With VoxBox, you can infuse your content with the authenticity and impact that only a voice like Stephen A. Smith's can provide.
Elevate your content and captivate your audience with VoxBox today!