Are you a fan of Family Guy and intrigued by the character of Joe Swanson? Have you ever wondered to generate Joe Swanson AI voice for text to speech or voice change. Read on, you will get the best solution to get his iconic voice to elevate your content creation process.
In this article, we're diving deep into the best Joe Swanson AI voice generator for text to speech and voice change.
Whether you're a content creator, a fan, or just curious, stay tuned for an exciting journey into the world of Joe Swanson's voice!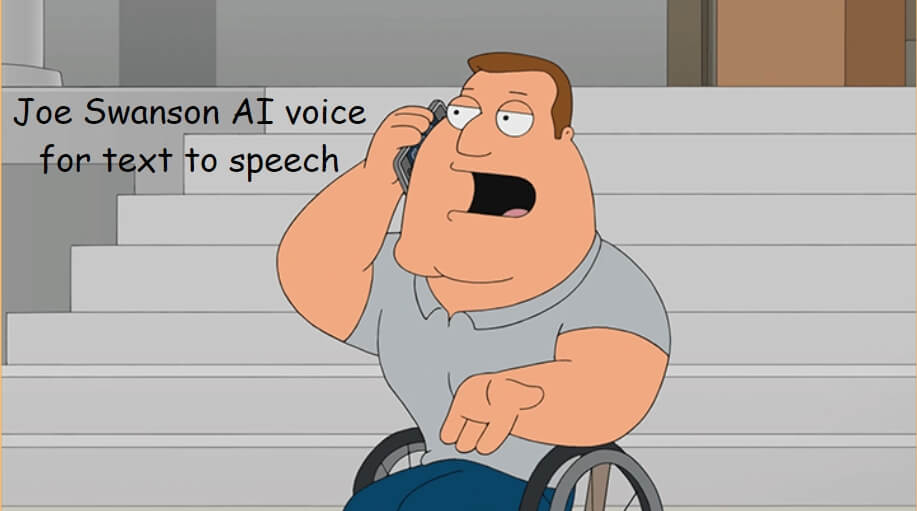 Listen to the Joe Swanson AI voice free generated using VoxBox.

Part 1: Basic Info of Joe Swanson in Family Guy
Joe Swanson, a central character in Family Guy, is a resilient and macho paraplegic police officer. Despite being confined to a wheelchair due to a criminal attack, Joe's determination and strong-willed nature shine through.
He's married to Bonnie Swanson, and they have two children. Joe's unwavering commitment to the Quahog Police Department, his remarkable combat skills, and his occasional struggles with anger make him a complex and memorable presence in the show's dynamic group of friends.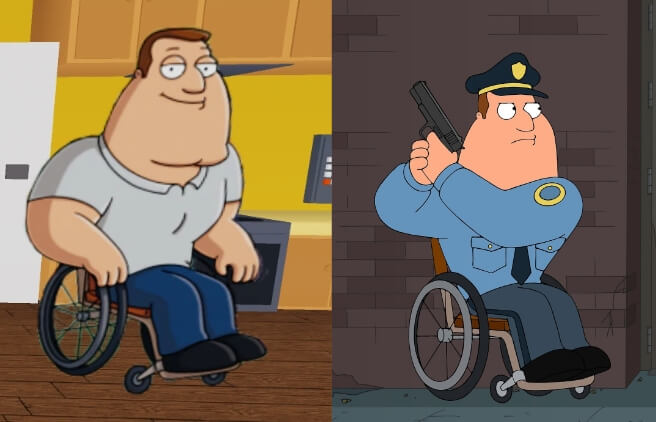 Part 2: Joe Swanson Voice Actor
Patrick Warburton, an American actor, is the talented voice behind Joe Swanson in Family Guy.
He's also recognized for roles in "Seinfeld," "The Tick," "Rules of Engagement," and "A Series of Unfortunate Events." His distinctive voice has brought characters like Kronk (The Emperor's New Groove) and Buzz Lightyear (Buzz Lightyear of Star Command) to life. Warburton's versatile talent extends from television to animation and film, making him a prominent figure in the entertainment industry.
Part 3: Free Get Joe Swanson AI Voice with Voice Generator for Text to Speech
iMyFone VoxBox - Joe Swanson AI Voice Generator
VoxBox, the innovative Joe Swanson text to speech voice generator, empowers you to get realistic Joe Swanson AI voice, replicating Joe Swanson's voice with remarkable accuracy.
By combining cutting-edge technology with the charm of various characters, celebrities, singers, streamers, and more, VoxBox offers an unparalleled experience for content creators and fans alike.
Moreover, it is more than just a text to speech tool, since it allows you to clone any voices as you like, and all you need to do is to upload an audio file, and click "generate" to replicate the essence of any voices you want.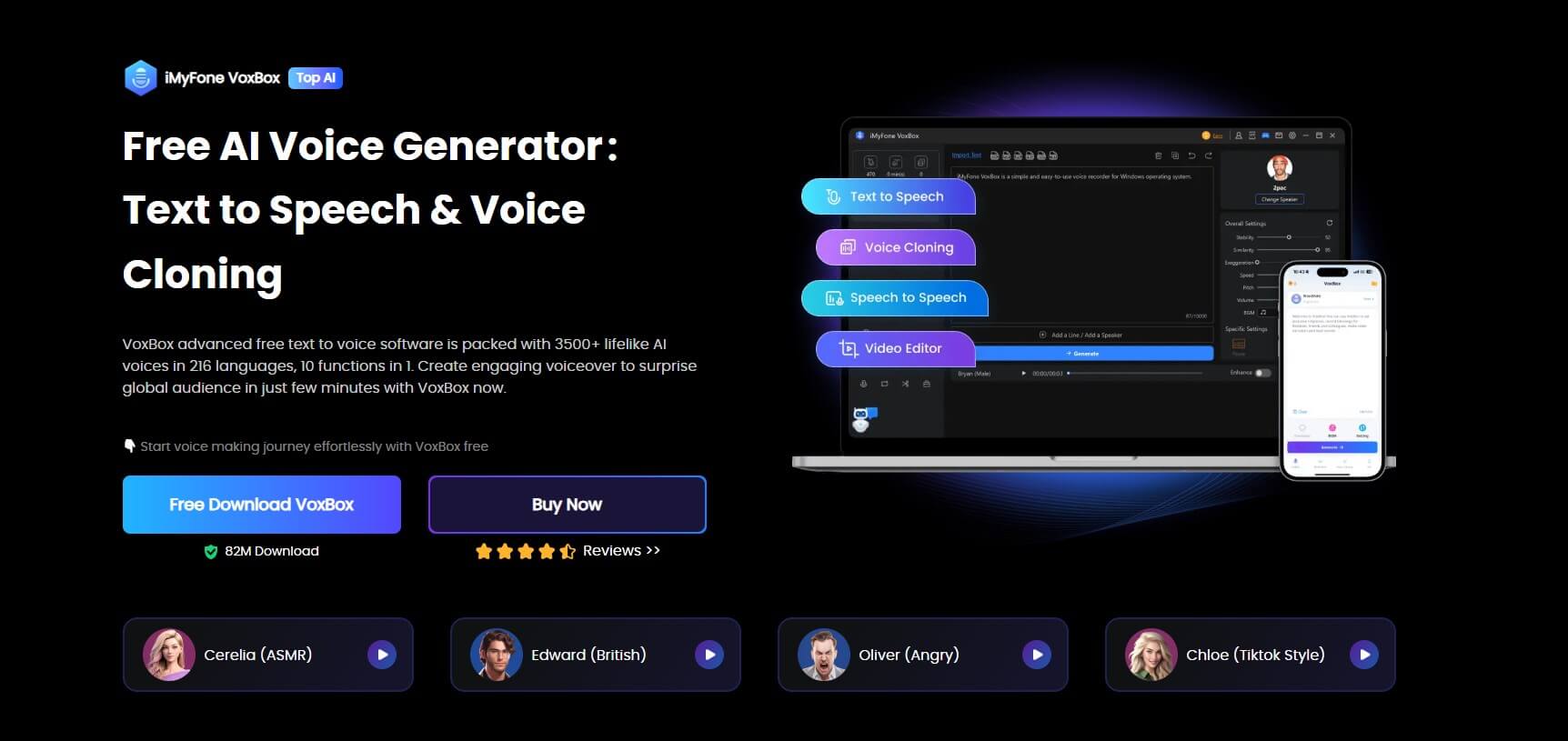 Free Get Joe Swanson AI Voice for Text to Speech:
Step #1: Downloading and installing VoxBox.
Step #2: Tap on "Text to Speech" and "Change Voice" to search for Joe Swanson AI voice it offers.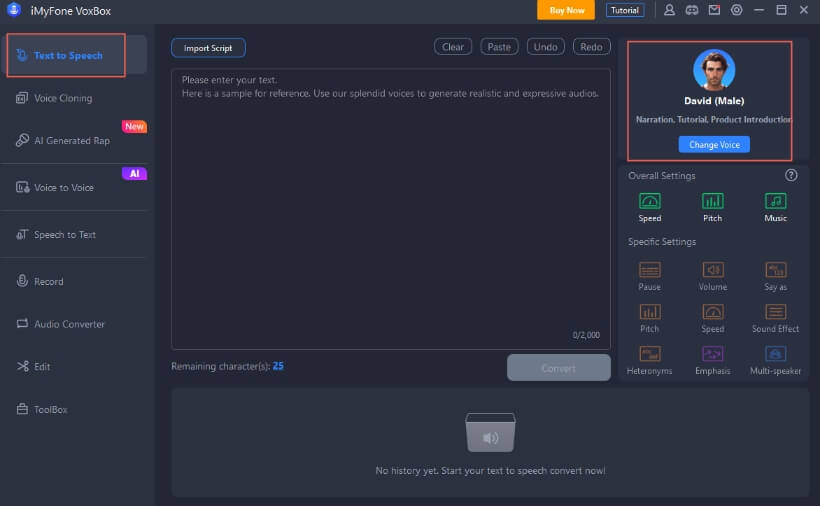 Step #3: Click on "Comic & Animation" > Family Guy > Joe Swanson to obtain his iconic voice.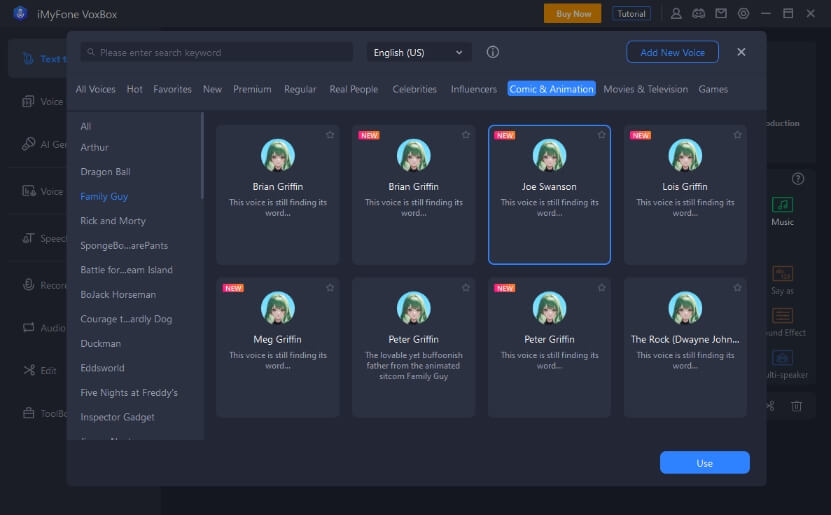 Step #4: Enter your script and tap on "Convert" to get the voiceovers ready to use.
Key Features:
Access to 2000 free character counts for text to speech using Joe Swanson AI voice.

You are allowed to clone any voices you want, yielding results with high quality.

Best option for audiobooks, podcasts, content creation, IVR, dubbing, gaming, and more.

Offers 3200+ voices in 77+ languages to satisfy all your needs.

Text to speech, speech to text, voice recording, audio editing, audio converter, all-in-one.

Export voiceovers in multiple formats, such as MP3, WAV, and Ogg.
Part 4: How to Sound Like Joe Swanson in Real Time
MagicMic - Joe Swanson Voice Changer
For immediate and interactive voice transformation, MagicMic's Joe Swanson Voice Changer is your go-to tool.
MagicMic is a real-time AI voice changer software designed for both Mac and Windows platforms. It offers a range of voice effects and soundboard capabilities that allow users to transform their voices in various ways.
The software is versatile and can be used in different contexts, such as online chats, live streaming, gaming (including games like Fortnite and Valorant), and communication platforms like Discord, Zoom, and Twitch.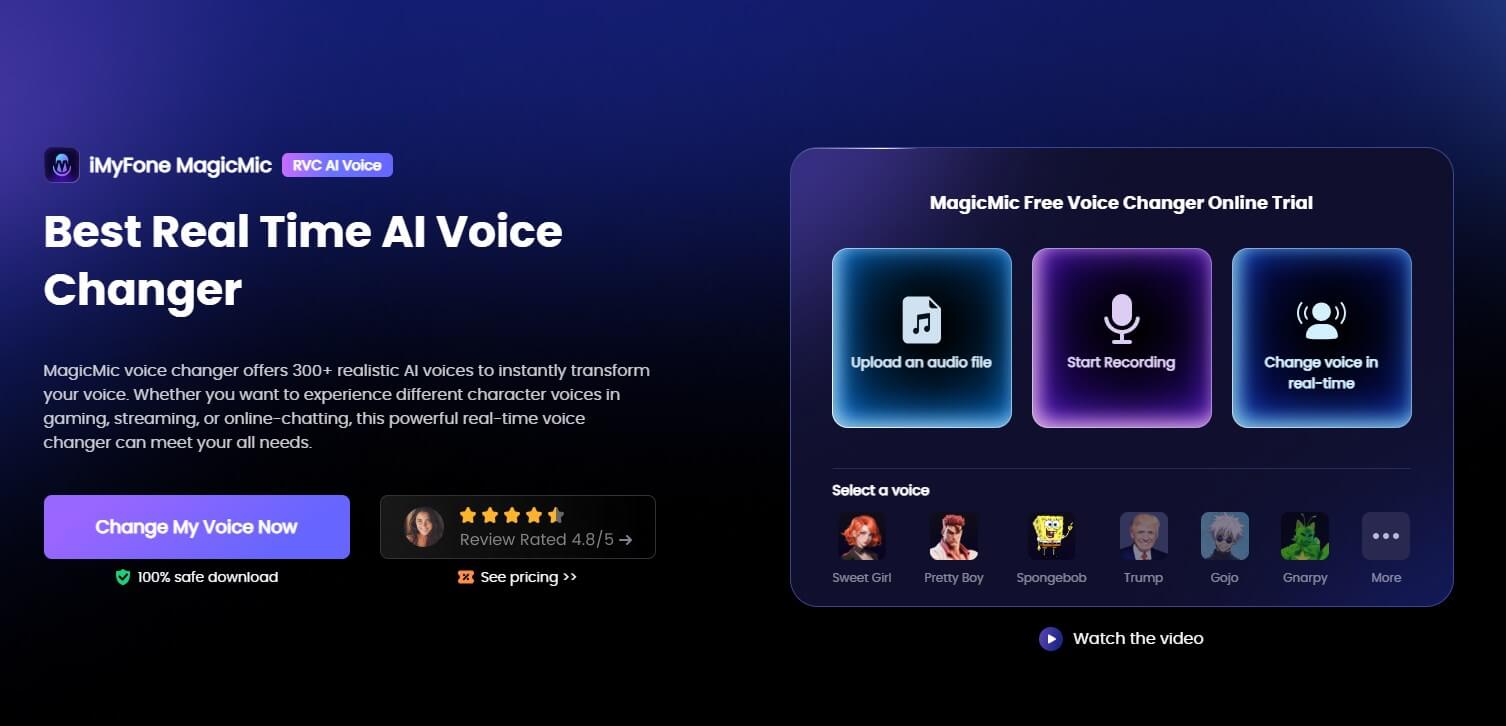 Key Features:
Instantly transform your voice with over 225 diverse AI voice filters.

600+ voice effects and 200+ vocie memes to elevate your content creation and streaming.

Record your transformed voice and apply voice changes to audio files.

Create your own distinctive voice with just one click.

MagicMic works seamlessly with popular programs and platforms such as Discord, Fortnite, Valorant, Zoom, Twitch, and more.
Part 5: Other Popular Characters in Family Guy
The Griffin family's adventures across Family Guy seasons have introduced a plethora of memorable characters, each leaving a mark with their humor and antics.
Let's look into it!
Stewie Griffin
The infant son of the Griffins, Stewie is obsessed with violence and matricide. He communicates with his teddy bear Rupert and has moments of intelligence and wit.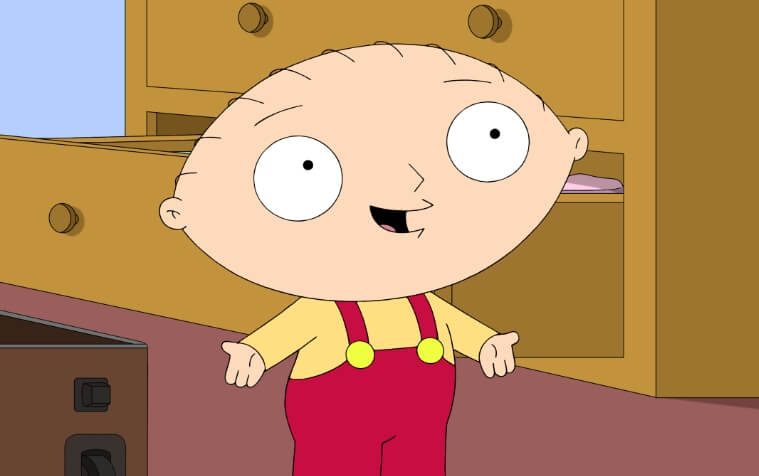 Lois Griffin
The mother of the Griffin family, Lois is often portrayed as non-caring and emotionless. She's also hinted to be bisexual and has shown moments of indifference towards motherhood.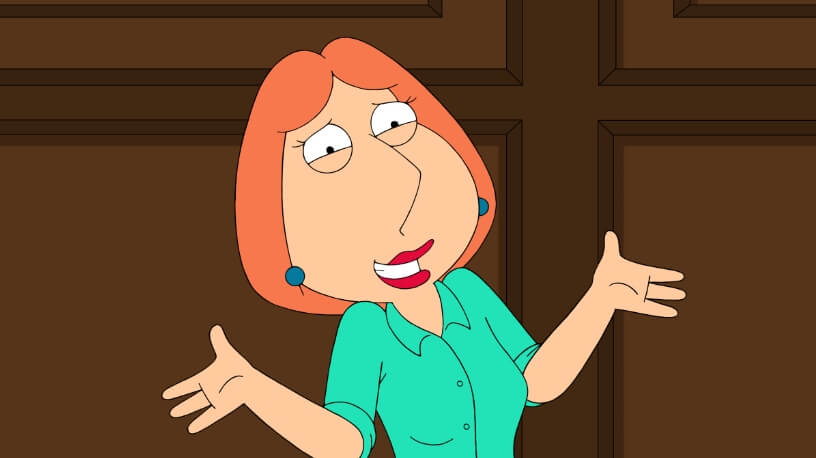 Meg Griffin
The oldest child of the Griffins, Meg is portrayed as kind and takes the blame for many things. She's known for being the target of jokes and often carries humor with her.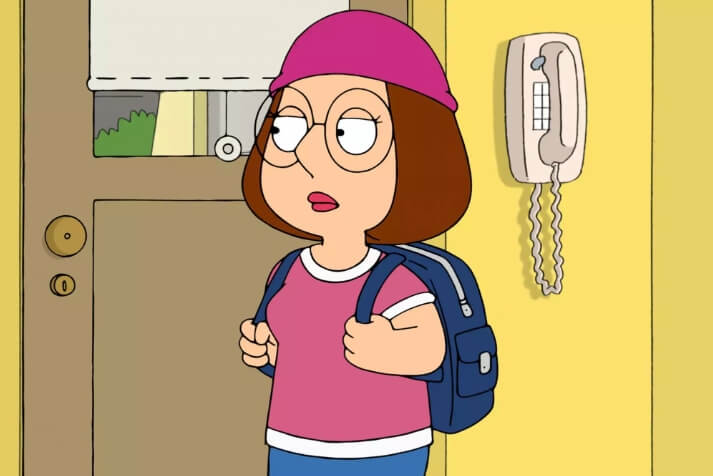 Tom Tucker
Lois' father and a billionaire, Carter plays an antagonist role in the series. He has a strained relationship with Peter and offers him money not to marry Lois.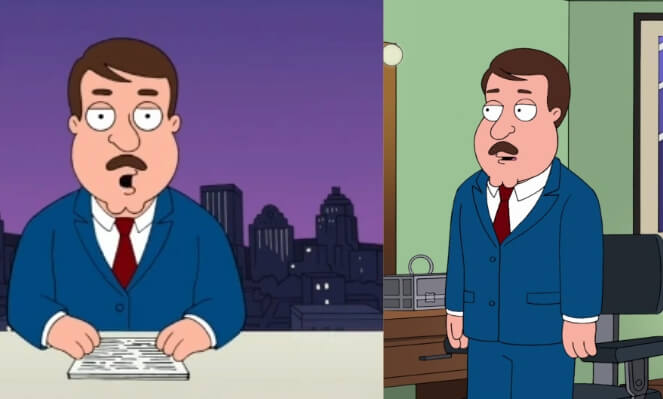 Carter Pewterschmidt
An anchorman who works with Diane Simmons and Joyce Kinney, Tom Tucker is a recurring character known for his news segments and quirky personality.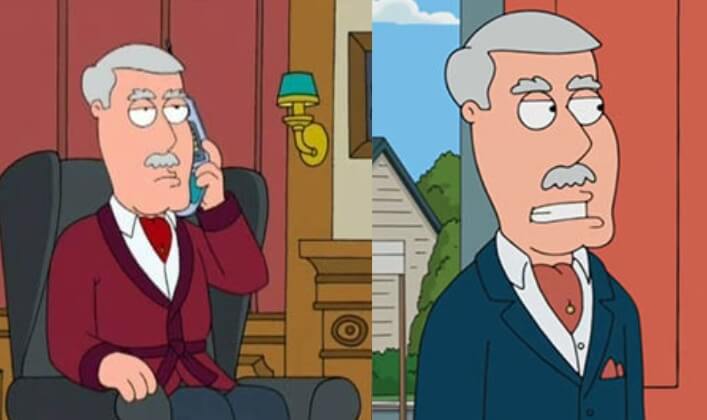 Peter Griffin
The main character of the show, Peter is known for his humorous antics and friendship with Glenn, Joe, and Cleveland. He's infamous for his rivalry with a giant chicken.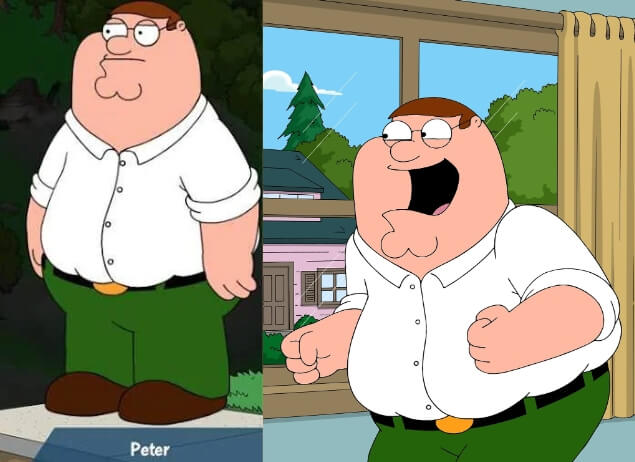 Brian Griffin
A talking labrador dog, Brian is known for his intelligence and ability to walk and drive. He's Peter's best friend and has been shown to have special talents.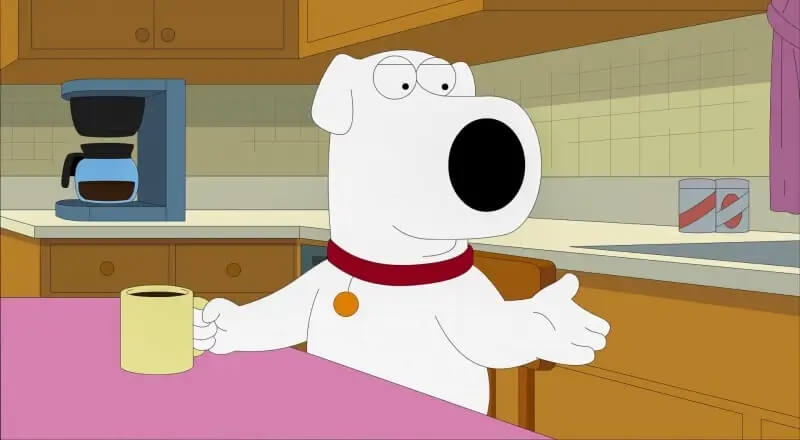 Dr. Hartman
The Griffin family's doctor, Dr. Hartman is portrayed as highly incompetent and often provides humorous medical advice.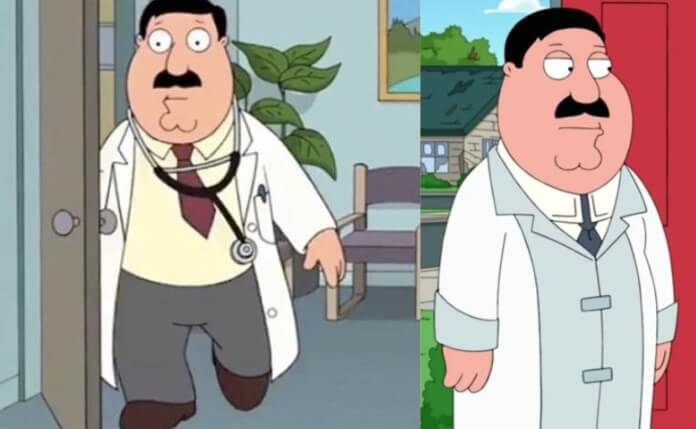 John Herbert
An elderly man with a high-pitched soft voice, Herbert is known for his interest in young boys. He's often seen wearing a robe and is a distinctive character on the show.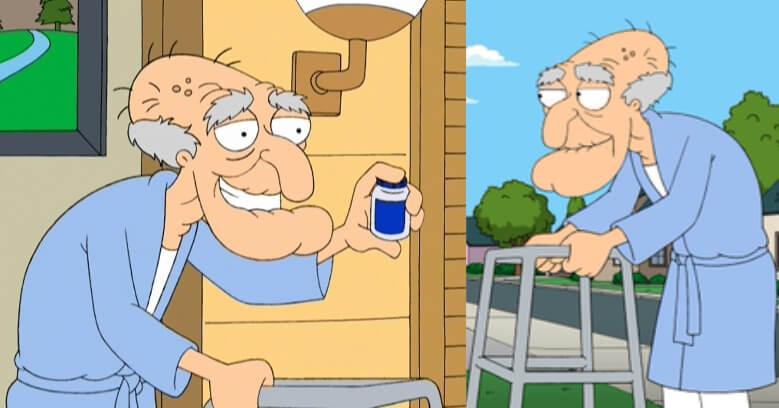 Part 6: FAQs About Joe Swanson AI Voice 2023
1. What is the Joe Swanson AI Voice?
Joe Swanson AI voice is the voice of this character from Family Guy, generated using AI voice generator, for text to speech or voice change.
2. How can I get Joe Swanson AI Voice for Text-to-Speech Conversion?
You can gain easy access to his iconic voice using VoxBox, where you only need to enter your text, choose his voice, and click "convert" to get voiceovers to fresh up your content creation.
3. Can I use the Joe Swanson AI Voice in real-time conversations?
Yes, you can use the Joe Swanson AI Voice in real-time conversations. MagicMic integrates with various programs and platforms like Discord, Zoom, Twitch, and more, allowing you to have conversations with others while using the Joe Swanson voice.
Conclusion

Exploring the captivating world of Family Guy's Joe Swanson has never been more exciting. Thanks to Joe Swanson AI voice generator - iMyFone Voxbox, any character voice is at your disposal for text to speech conversion.
So, why wait? Dive into the realm of Joe Swanson's voice and embark on an adventure filled with laughter and entertainment.