Motion tracking has gotten easier in Premiere Pro than in previous versions. This article will cover all the important details relevant to motion tracking, auto motion tracking, and motion track plug-in.
Premiere Pro is an excellent video editor, but i would recommend iMyFone Filme, Filme is more cheaper than Premiere Pro. Filme is a much more comprehensive video editing tool. It supports a wide range of file types and offers all common editing tools, along with filters, transitions, animation, text, fast video mode, and much more. Download iMyFone Filme below.
Part 1: How to Auto Motion Tracking with Adobe Premiere Pro
One of the easiest methods to do auto motion tracking with Adobe premiere pro is by doing it with the Gaussian blur effect. It is quick and doesn't require you to install any external plugins. Most of the Adobe premiere has built-in Blur effects.
Steps to Add Motion Tracking in
Premiere Pro
Step 1: Open the Adobe Premiere Pro. If you're using it for the first time, you may have the following options on your screen:
Step 2: Once you click on Ok, you will have the main window of the Adobe Premiere Pro where you can perform all the editing functions.
Step 3: Click on the File button and click on the import button.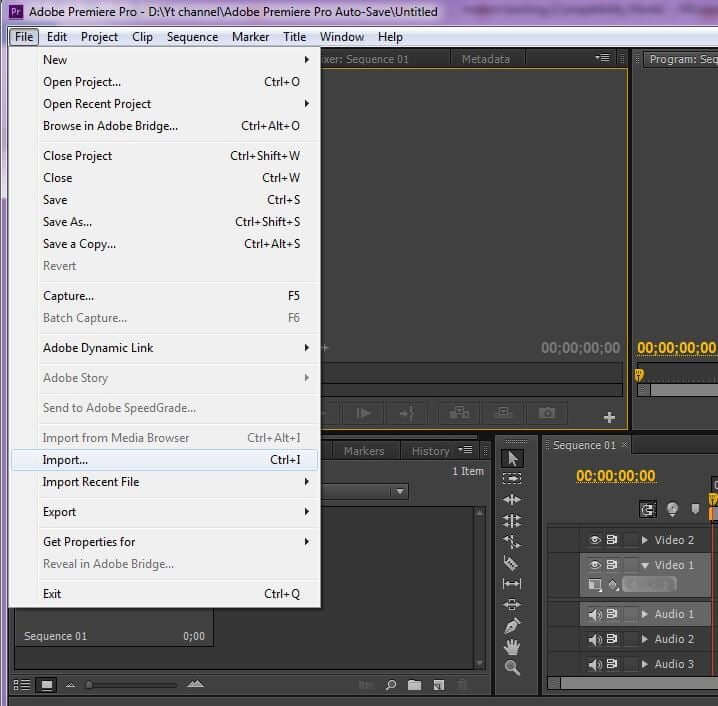 Step 4: Once the video is imported, drag it on the timeline.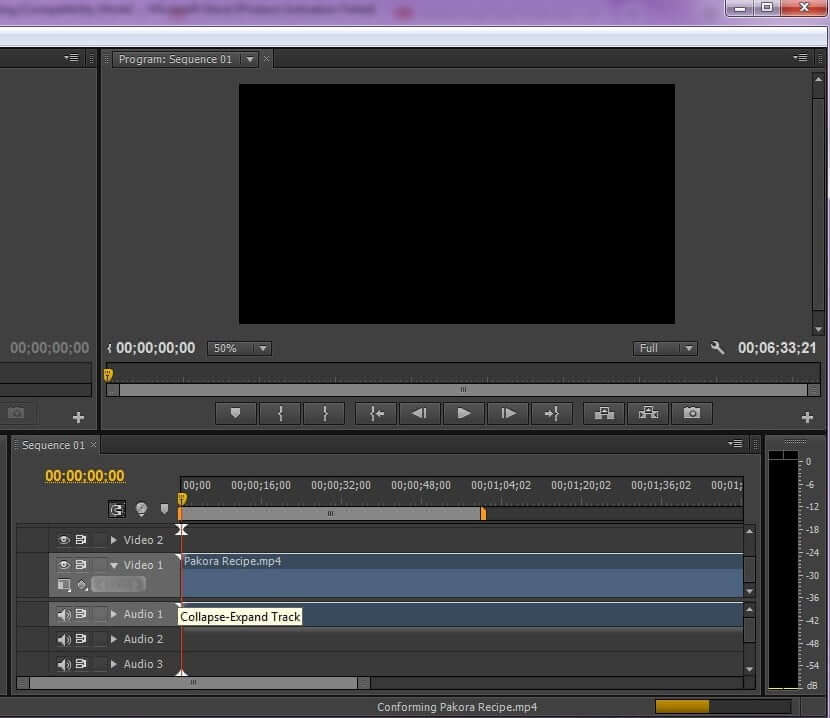 Step 5: Now, click on the video and then click on the effect. There is a list of options on the bottom left of the screen. Search "Gaussian Blur" in the search bar.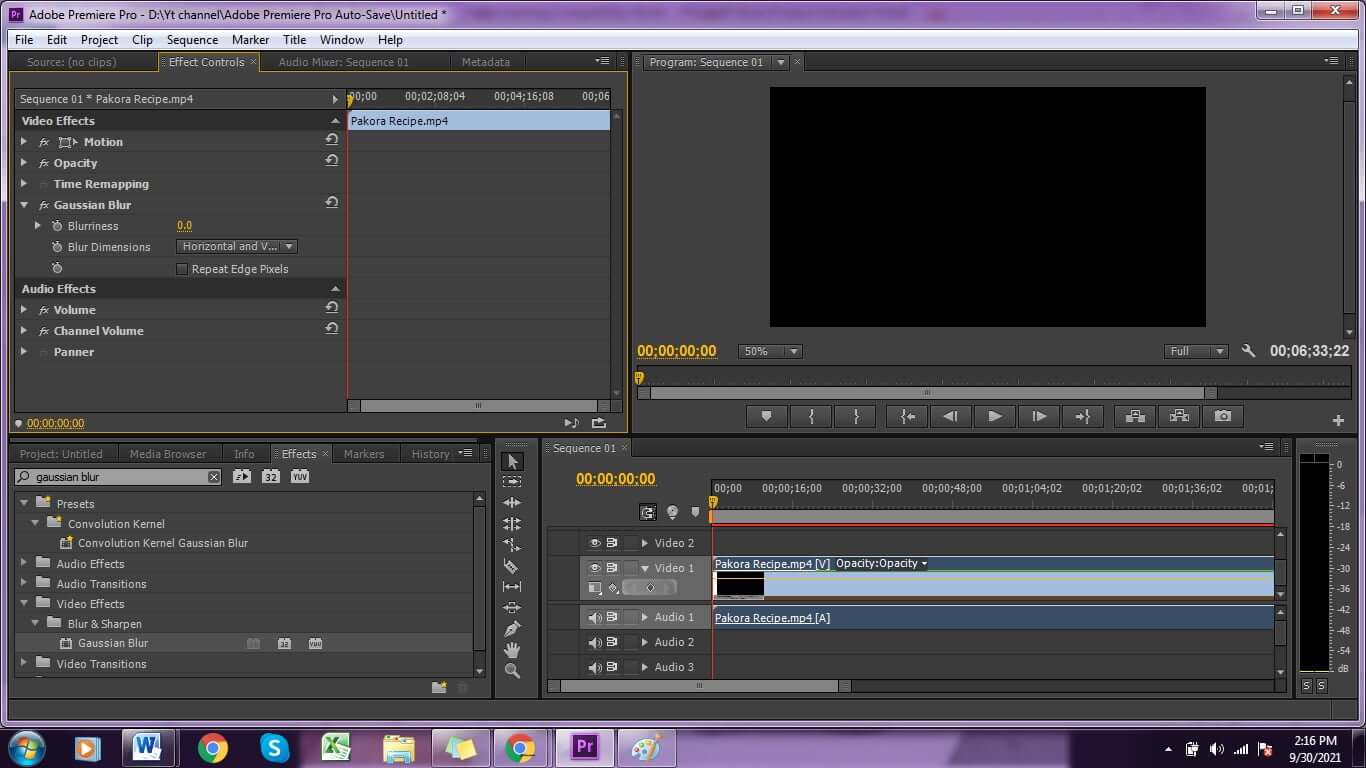 Step 6: Click on the Gaussian Blur and drag it over to the video that we just added to the timeline.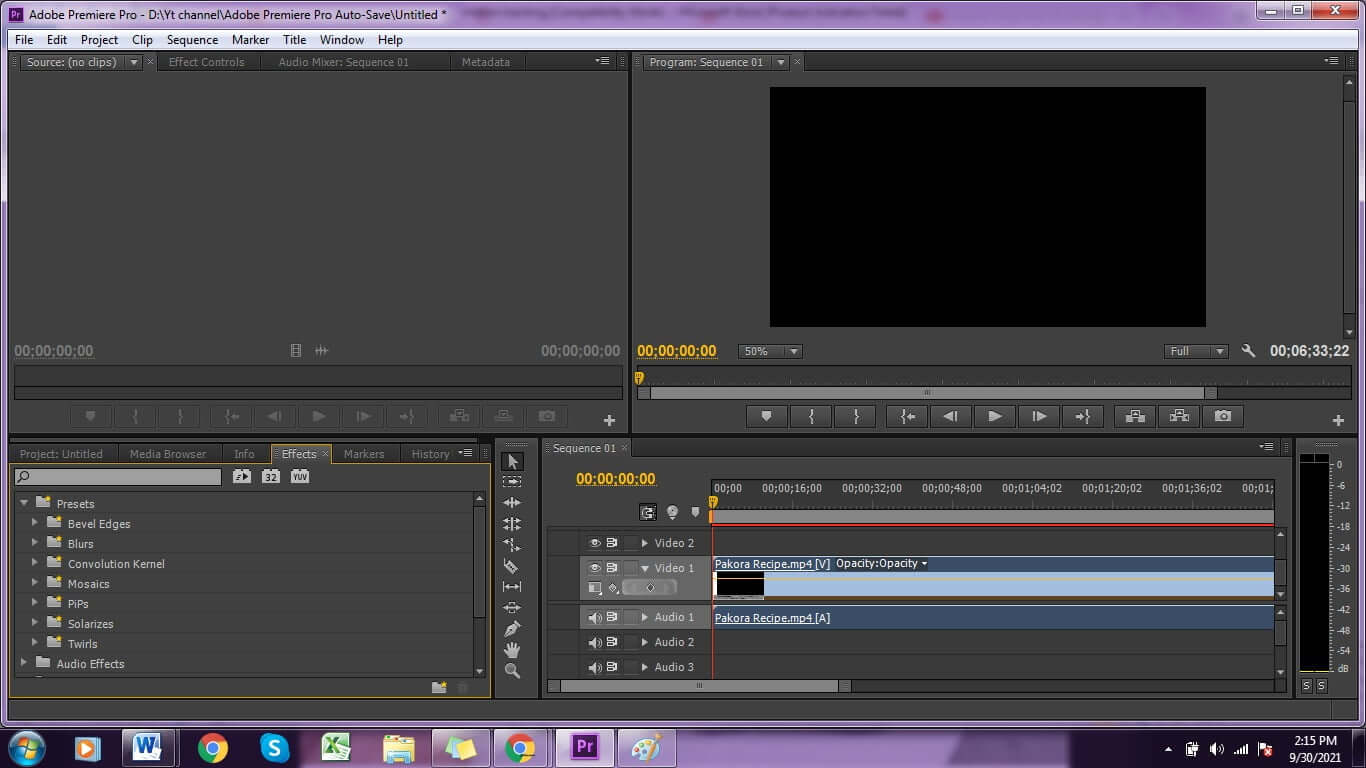 Step 7: Now, click on the video, and on the above screen, you will have the option of Gaussian Blur. Click on the Gaussian Blur and then there will be a few shapes options available.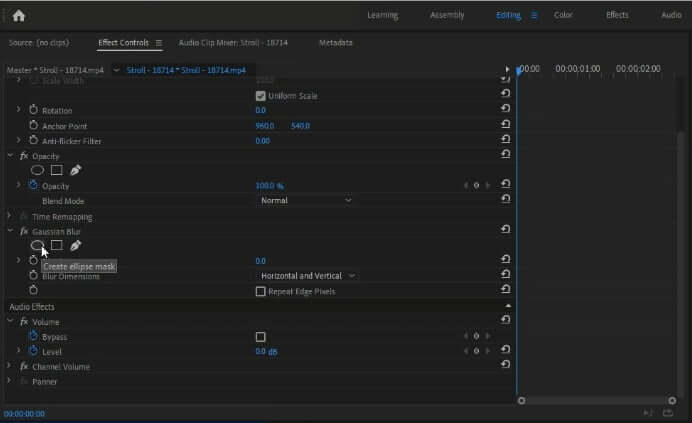 Step 8: Select the shapes and then adjust is on the object you want to do motion tracking. Once it's done.
Step 9: Increase the blur amount under the Mask options. It will increase the blur effect under the shape that we adjusted on the object.
Step 10: That's it. Now you can play the video. It will add motion track the object in the complete video.
Part 2: Best Alternative Video Editor to Edit Video - iMyFone Filme
A great video editor must have a smooth video cutting feature. Smooth cutting involves tracking the movement of objects on still images. It can be used as a default function during editing. One software that can make an editor's job easy is iMyFone Filme that we highly recommend.
iMyFone Filme is one of the best alternative video editors to motion track. If you love to edit your videos and media files, you need a tool that can support all formats such as audio and video, such as MP4, MKV, AVI, FLV, etc. The software, iMyFone Filme also supports HD 1080P and HD 720P video cutting, splitting, and merging for quickly editing your videos.
Features of iMyFone Filme
There are many features of iMyFone Filme that make it great.
· User-friendly Interface
If you're a beginner or an intermediate editor, you can easily understand this tool's features. You don't have to watch long tutorials to understand the features. You can start editing the videos without getting help from online tutorials or friends.
· Powerful Video Editing Functions
iMyFone Filme has top video editing functions such as splitting and merging videos and photo files, cutting videos into several parts with specific lengths, adjusting the speed of the playback speed of your videos for faster cutting or editing. You can also add music to your videos to customize them further by adjusting the volume of the video clips and photos to suit your needs.
One of the best features of this software is that you can remove noise from the background and make it clearer and better. If you completely want to remove audio from the footage, you can do that too on a few clicks.
· Affordable Price
iMyFone free version has many options available. You can just update your software after a few days and you can have access to many options. It gives you many options for free that other software are charging money for. Even, if you go for a paid version of this software, the charges are very reasonable as compared to the options that they are offering.
· Regular Updates
The team behind iMyFone ensures that customers get updated features, and that too without any additional cost. Because of this, they always add more features in free and premium versions that help users to edit their content in a better way.
Part 3. FAQ about Motion Tracking
Here are some frequently asked questions about the best alternative video editor to motion track.
Q. What Can You Do with Motion Tracking and Why is It Used For?
Motion tracking is a very important feature. It can help you stability the motion in a video. Also, it can help you to add 3D affects and objects into any 2D video. You can also add grading technique to your footage. Furthermore, it can also help you to add different objects such as an image or a text between your video
Q. Which Software is Best for Motion Tracking?
There are many software available through which you can do motion tracking. The few best options that we can recommend are iMyFone, and Adobe Premier Pro. These both are the perfect options to go for.
Adobe Premiere Pro requires technical knowledge whereas iMyFone is simple and easy to understand and you can edit your videos within a few seconds with a few clicks. It is an HD high-quality alternative video editor that allows you to HD 1080P and HD 720P videos, and can quickly handle all kinds of media files such as MP4, MKV, AVI, etc. It also supports all the languages such as English, German, French, Russian, etc. You can easily adjust the speed of your videos for faster cutting or editing.
Q. How Can I Track a Motion for Free?
Yes, most of the software available is offering you to track a motion or edit a video without any cost.
Conclusion
iMyFone Filme is the best alternative video editor to motion track. If you are looking for a video editor that can handle all audio and video formats, then this software should be your best choice.