Use MagicMic Sound Effects
Step 1: Launch iMyFone MagicMic
Install and launch iMyFone MagicMic. Then you will need to select your main microphone as the input device.
Step 2: Choose Sound Effects Tab
Click the Sound Effects tab on the left menu and access all the existing sound effects. MagicMic voice changer comes with 190+ sound effects that you can use on games, chats or livestreams.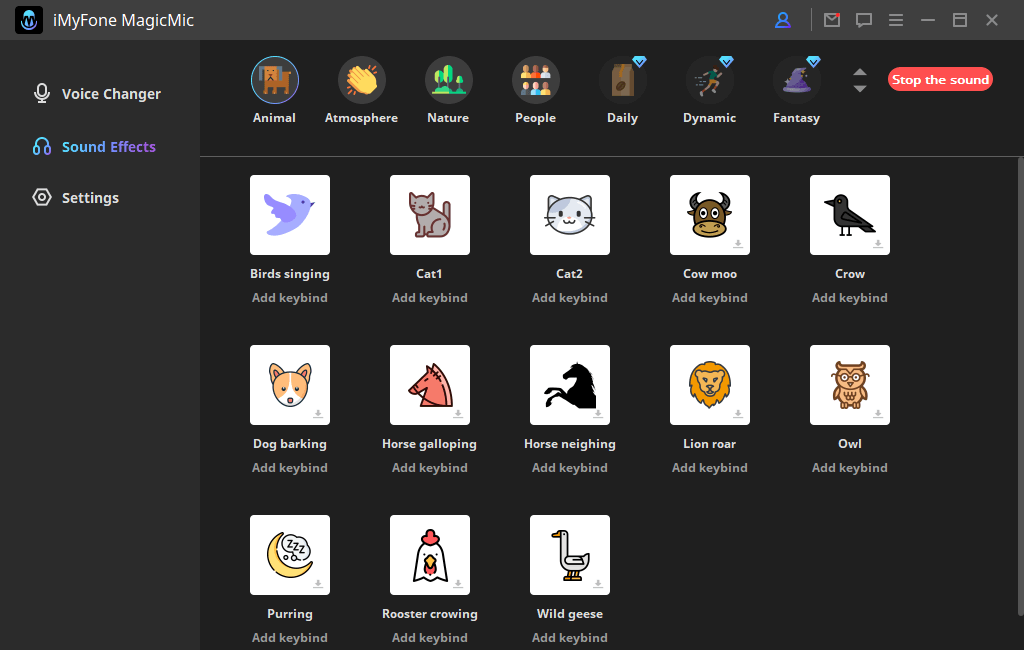 Step 3. Add Keybinds for Easy Use
You can assign your favorite sound effects to keybinds for easier use.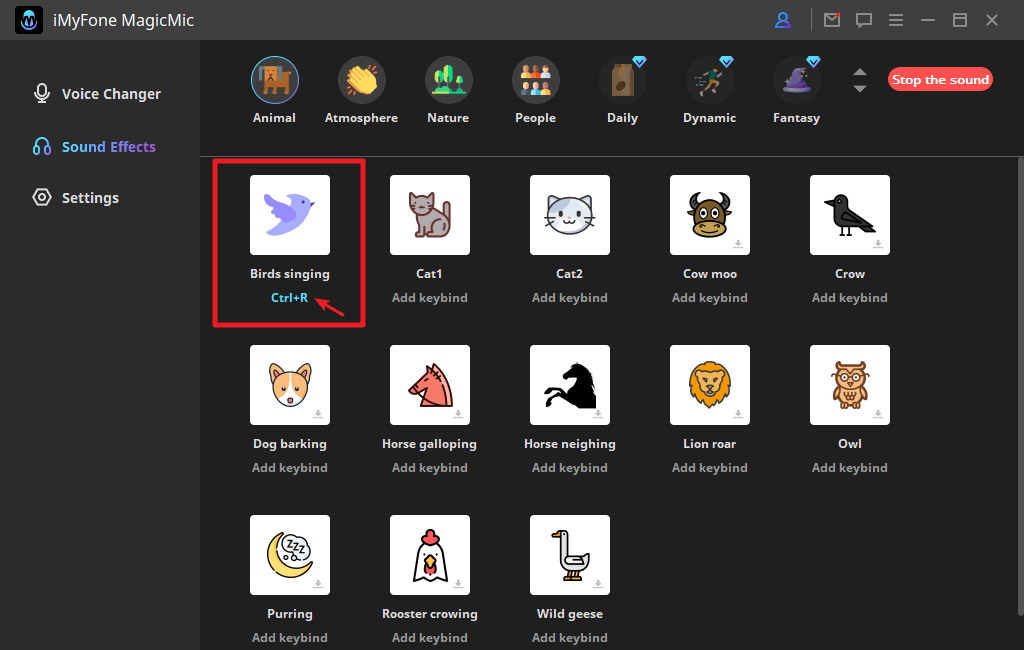 Step 4. Use MagicMic Sound Effects in Various Programs
MagicMic can be used on various programs such as Fortnite, PUBG, Discord, Skype, Twitch and more. If you want to use sound effects on these programs, here is what to do.
1. Launch the program that you want to use MagicMic sound effects and then go to its Voice Settings.
2. In the Input Device option, select the option Microphone (Voice Changer Virtual Audio Device (WDM)). After that, you can easily use 190+ sound effects when gaming, chatting or livestreaming.
Thanks for your kind feedback!
OK