People usually use robot voice generators for entertainment purposes. They might want to prank their friends and family, make video content, or stream live using the robot voice.

If you want to generate a robotic voice for any purpose, there are different online tools and software available, such as iMyFone MagicMic, Voicemod and etc. In this article, we will discuss 4 of the bestrobotic voice changer that you can trust and try without any hassle. Among these robot voice generators, we will mainly discuss robot voice generator text to speech as it gives a more real feeling to the sound.
Part 1: The Best 4 Voice Changer Robot Online Softwares
In this part of the article, we will discuss some of the most effective robotic voice generators. All of these tools are easy to use, and anyone without any technical knowledge can use them.
1. RobotVoiceGenerator
The first tool that we will talk about is RobotVoiceGenerator which is a robot voice generator text-to-speech online tool. The user can just type what he needs to generate in a robotic voice. Moreover, if the user doesn't like the robotic voice, then there is an option to adjust the speed and pitch to make the voice sound real.
It is an online tool, so there is no need to download it. The text that will convert to a robotic voice will be converted into an audio clip that will be downloadable. Amplitude modulation and harmonics of the sound are very carefully used in this tool to make the robotic sound attractive.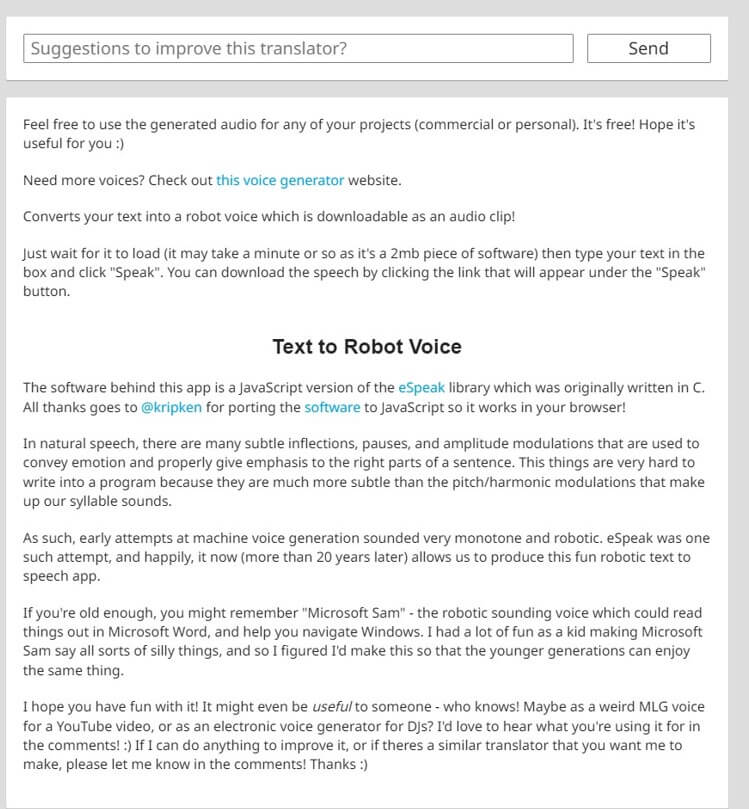 2.Voicegenerator.io
Voicegenerator.io is another robot voice changer that converts text into speech. There is no need for the user to make an account and log in. It is not a paid tool; a completely free one. In this tool, the user gets the option to choose different voices. Moreover, the user can adjust and set the pitch and speed according to the requirement.
The downloaded audio from the website can be a little different because it uses an external server to download the clip. But the user can use a recording app to record or save the clip, but obviously, it is not efficient. If you want more voices other than a robotic voice generator, then this app allows the user to download more voices.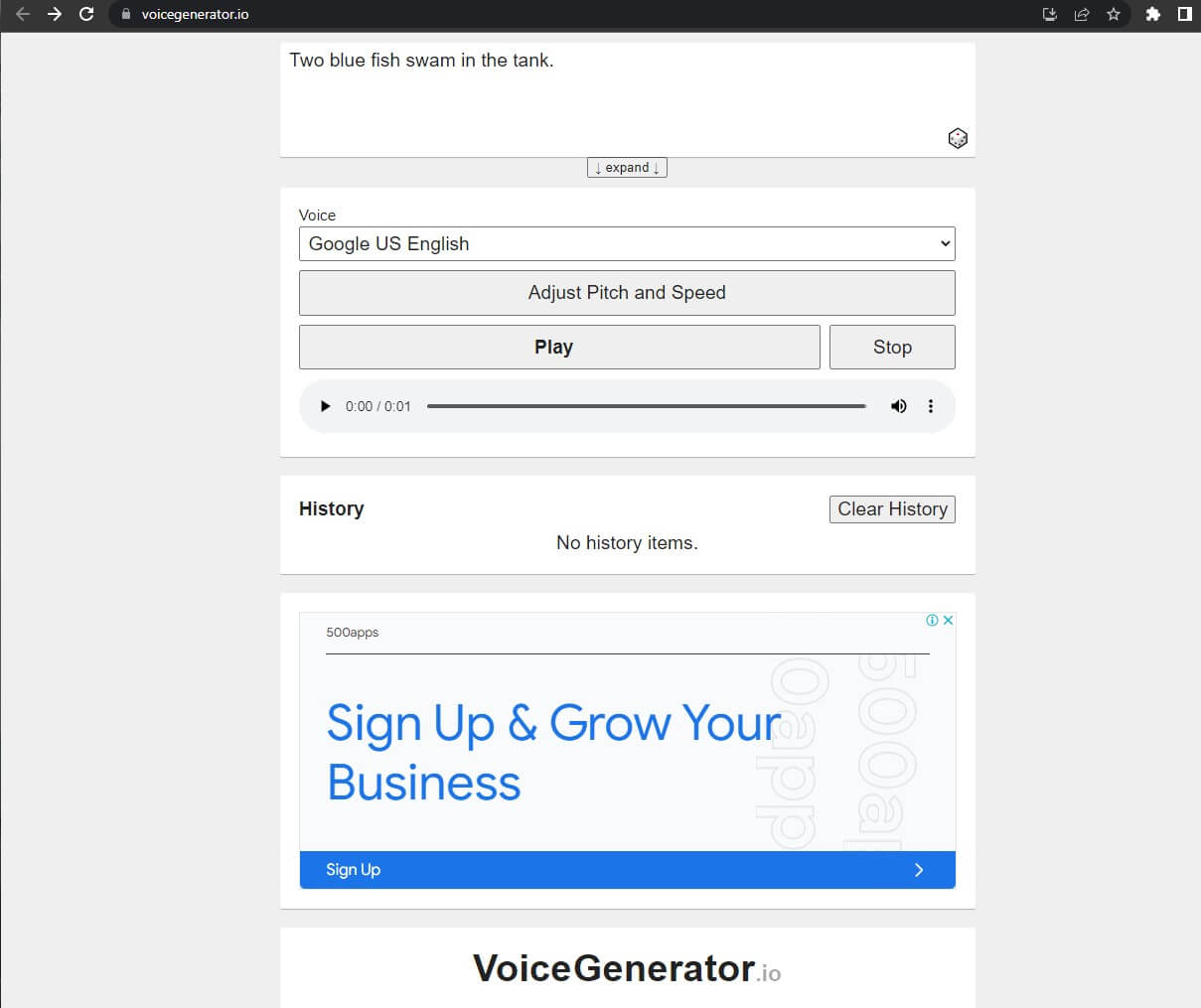 3.Onlinetonegenerator
If you want a voice changer robot, then you can go for Onlinetonegenerator. These robotic voice changers convert text into speech. The user just needs to enter the text, and this online tool will instantly change into a robotic voice. Simply click on the play button to hear your written text. The user can choose from a different range of voices. But sadly, as it is a new robotic voice generator tool, it only works with the latest version of Firefox and Google Chrome browser.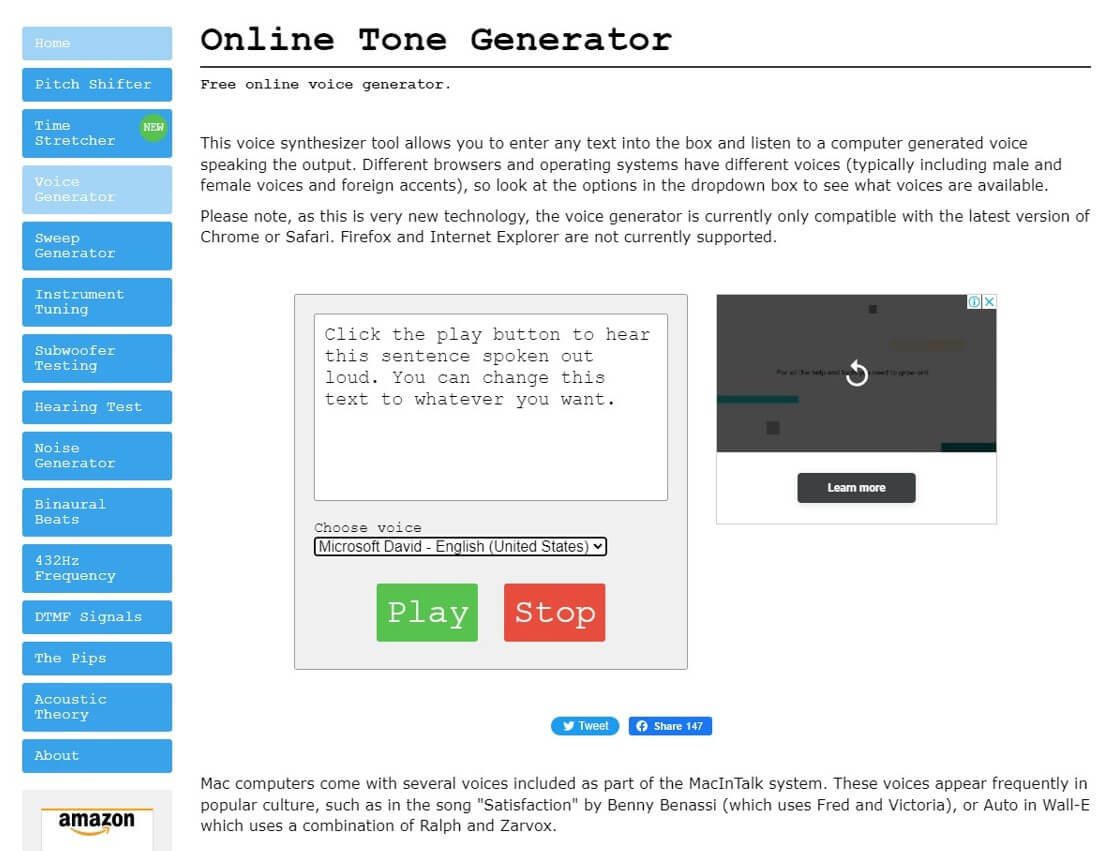 4.MagicMic Voice Changer
iMyFone MagicMic Voice Changer is among another league of voice changer robots. It is because it does not use a robotic voice generator text-to-speech feature; instead, it changes the voice into a robotic voice in real-time. Converting real audio into robotic sound is much more difficult than text-to-speech tools, but this tool has done it exceptionally well.

It is more like a voice emulator that can work in different applications, including games. It has over 200 plus voice effects along with a wide range of filters to manipulate the voice into something that users find interesting. The best part is that you can also create your own voice according to your requirements. Moreover, you can also add background sound to make the audio more natural.

MagicMic is a great tool to play with. It is very easy to use as well. In the next part of the article, we will discuss how anyone can use MagicMic as a voice changer robot.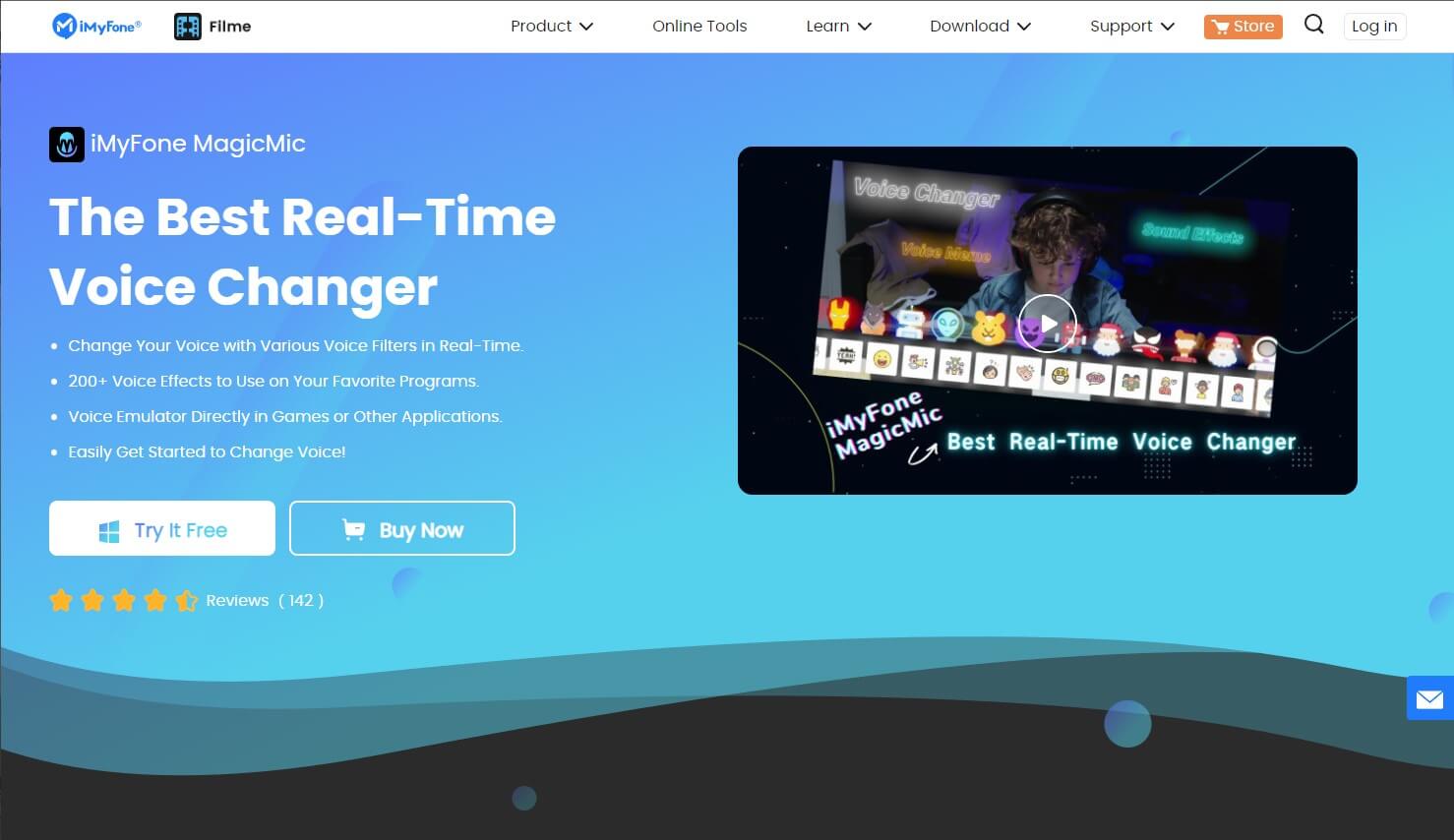 Part 2: How Can I Make My Voice Sound Like a Robot?
iMyFone MagicMic is not an online application, but it is a desktop application that one needs to install. The best thing about iMyFone MagicMic is that it works on both Windows and macOS. It has different sound effects and voice changers in real-time, which makes it different from other voice changer robots.
iMyFone MagicMic not only has a Voicebox option but also has Soundboard, VoiceMeme, and VoiceStudio. It has a diverse usage that users can take advantage of. It is a free tool that anyone can download and use. But the free version has few restrictions and limitations. To enjoy the full version, the user will need to buy this tool.
Let us see how one can make his voice sound like a robot with iMyFone MagicMic.
Step 1:
Go to the iMyFone website and download MagicMic according to your PC (Windows or macOS). Install it and then open it.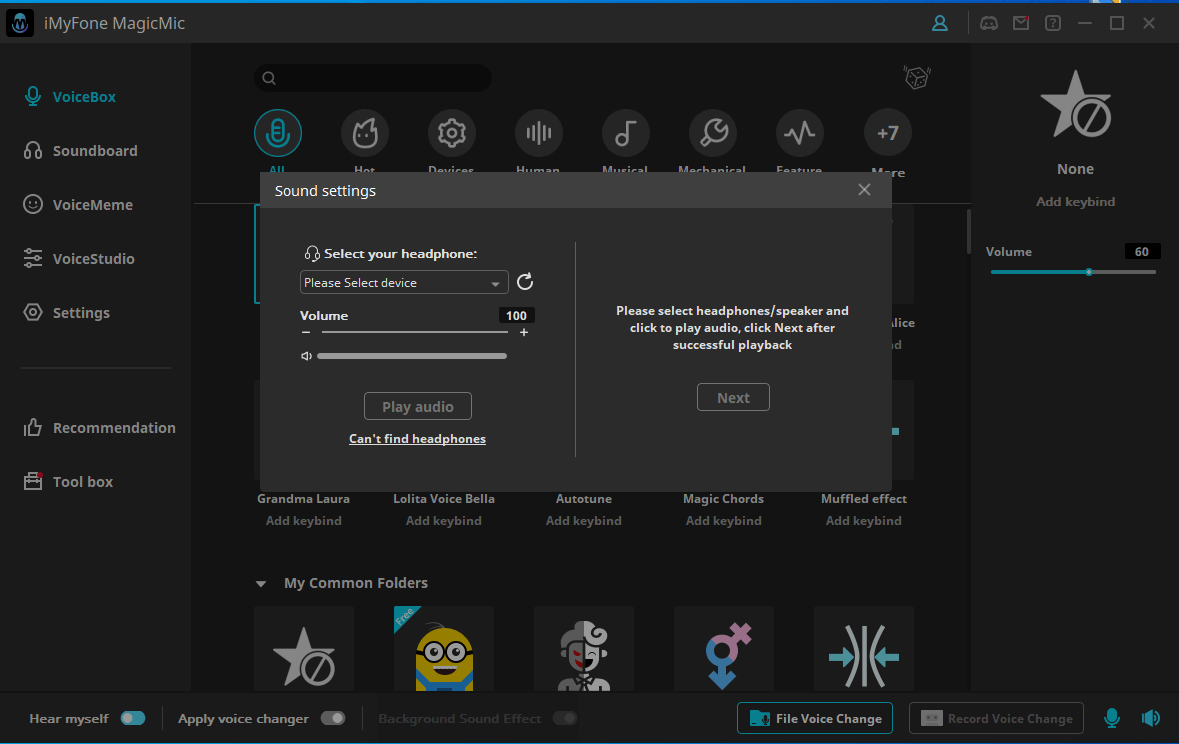 Step 2:
To convert your voice into a robotic voice, you need to select the input and output device. Choose your headphones as the output device and your microphone as the input device. You will get a notification that the setup is complete.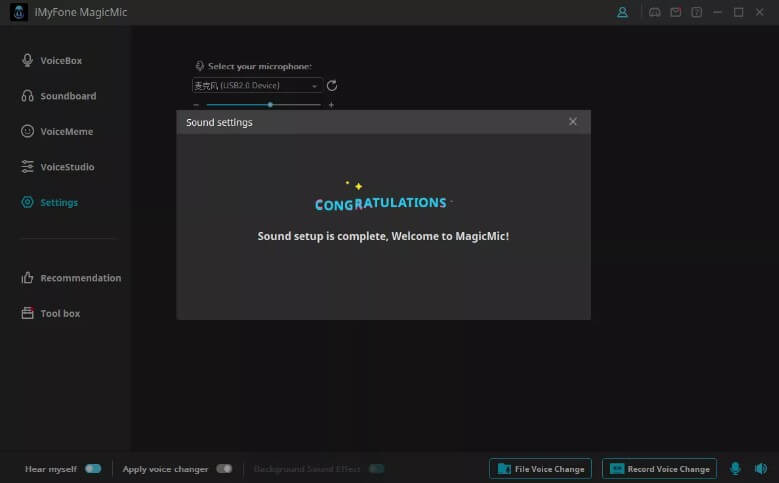 Step 3:
On the left side of the iMyFone MagicMic, you will see an option for "Voicebox". Choose the robot as we make the voice sound like a robot. Speak into the microphone to hear the output.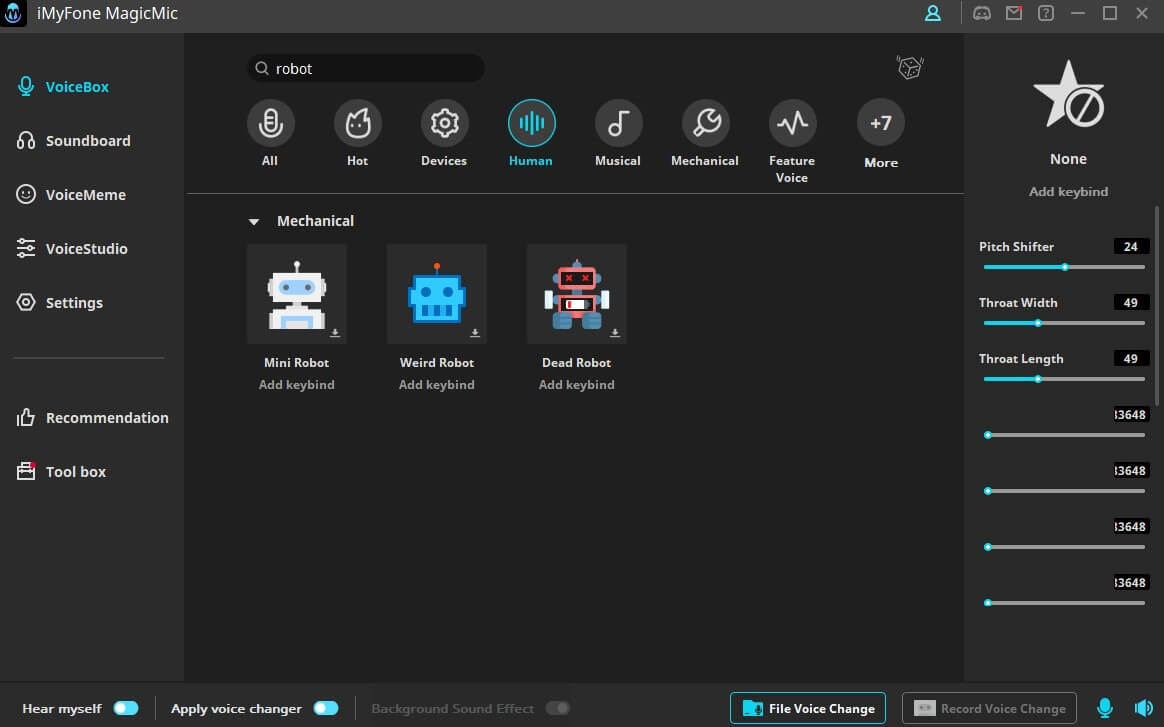 Step 4:
If you are satisfied with the output, it is excellent, but if not, you can change the tone, volume, mix, and other features of the voice to make it more precise. If you want to use MagicMic in an application, then you can go to the application's settings and change the microphone to "Voice Changer Virtual Audio Device (WDM)". Now, the person that will hear you in the application will hear a robotic voice rather than your real voice. iMyFone MagicMic will convert your voice into a robotic voice in real-time.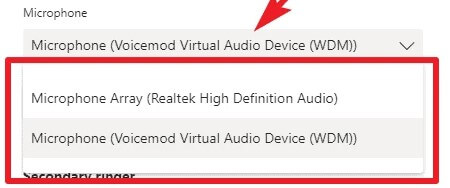 One of the common problems that people face is that they cannot hear themselves while converting their voices. You can go to settings and choose the correct headphone that you are using along with the mic. If you are using a headphone with a built-in mic, then your input and output device will be the same. The microphone of the headphone will act as input, and the headphones will act as the output device. So, make sure to check the playback in sound settings.
Final words
If you want a voice changer robot, there are different websites mentioned in the article. All of the online tools are robot voice generators from text to speech, so nothing among them works in real-time. But iMyFone MagicMic is a tool that is a real-time voice changer robot. It has more than 200 plus sound effects that people can use. It has a trial version available that people can download and check the efficiency of this tool. It works with both Windows and macOS, which makes it stand out from other voice change robot applications.