Stormtrooper is a beloved icon from the Star Wars series, popular among all age groups. The Star Wars franchise includes some of the greatest heroes and villains of all time. People like these troops due to their brilliant and memorable design.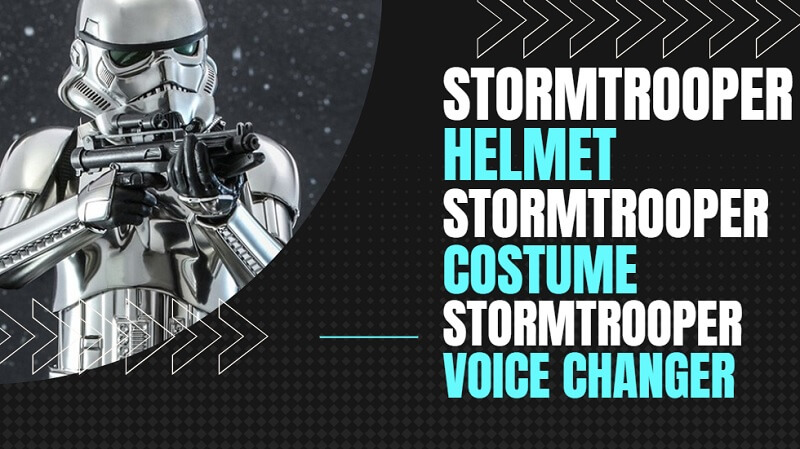 Kids usually love to dress up and look like the iconic characters from their favorite series. Also, it's trending to use voice changers to sound like different characters to create fun.
Let's discover more about the popular Stormtrooper and the voice changer you can use to sound like it.
Who is the Stormtrooper?
Stormtroopers are fictional army soldiers from Star Wars Universe, developed by George Lucas. They were extremely loyal to the Galactic Empire and worked hard for the Imperial cause. You will find them wearing protective white costumes to help them survive in harsh environments.
Their armor and other equipment were manufactured to meet high-quality standards, perfect for battle sites. They use pistols and guns skillfully and attack in groups to knock down the enemies.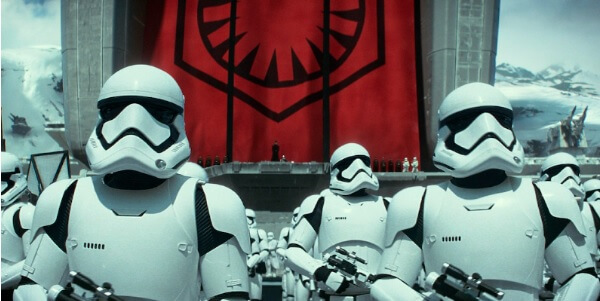 Stormtroopers are an image of authoritarian violence and rigidity. You will hardly find them alone, as they have no right to express individuality. In addition to typical stormtroopers, the Empire also had specialized organizations, like scout troopers and snow troopers.
Part 2: How to Be Stormtrooper with Stormtrooper Custume/Helmet/Voice Changer?
If you're a die-hard fan of the Star Wars series, you might have dreamt of becoming a stormtrooper. Enter the world of adventure and fantasy with Star Wars accessories. We have elaborated on how the Stormtrooper costume, helmet, and voice changer can help you to transform into your favorite character.
1. Stormtrooper Custome
Classic Stormtrooper costume usually includes a jumpsuit, shoe cover, and plastic face mask. People love to buy this costume to surprise their children with their favorite character's appearance. Dress up in attractive Stormtrooper costumes for Halloween and other such events and have fun.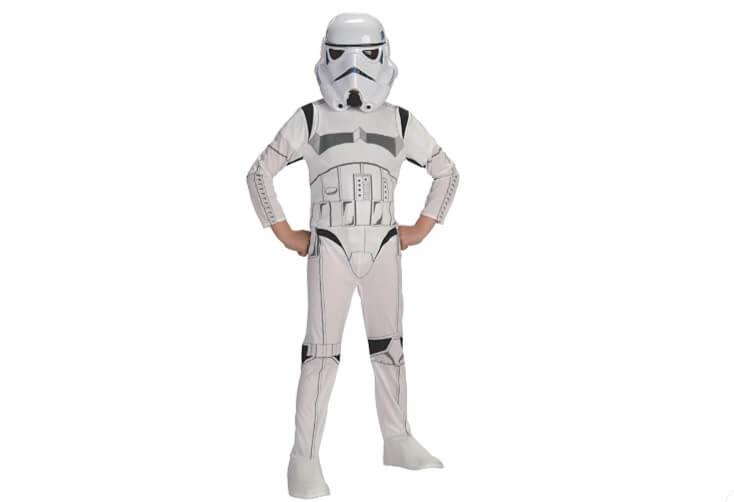 2. Stormtrooper Helmet
The helmet is a common protective measure to avoid head injuries during fighting. Standard Stormtrooper attire is white and has a specially designed helmet. It protects the soldiers against excessive brightness and enables them to see through smoke and darkness.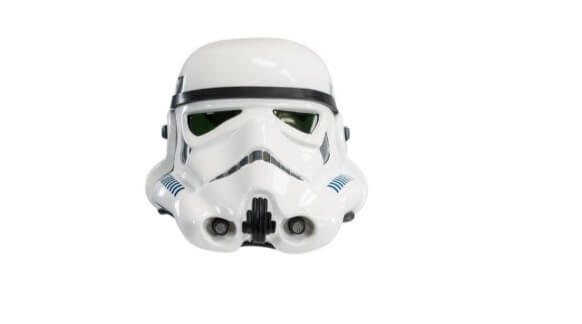 Features:
Advanced 4-layer design

Breathing Filters protect against toxins and biological attacks

Atmospheric control and cooling systems

In-built communication system

Upgraded acquisitions system
3. Stormtrooper Voice Changer
Different apps and online platforms have customized filters to allow you to sound like a stormtrooper on your PC or mobile. However, it can be overwhelming for novices to choose the right one. MagicMic is our top voice-changing pick with tons of features to surprise the users.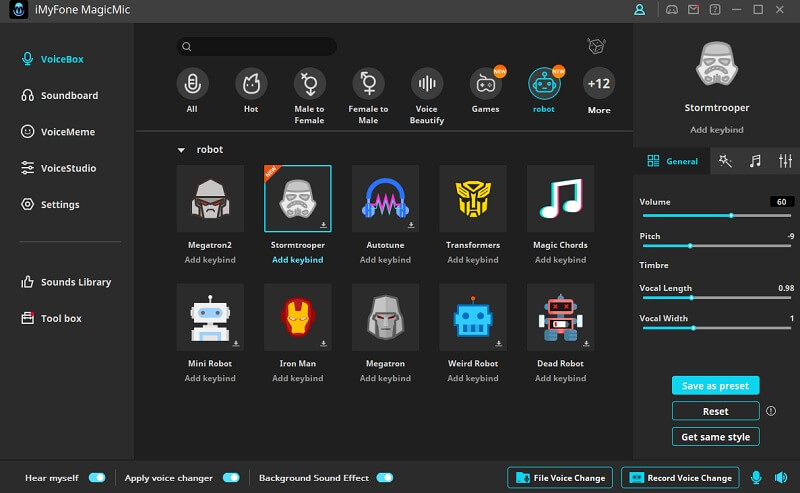 The software has mind-blowing effects for audio recording and voice changing for YouTube videos, Tiktok, and more. Feel free to transform your voice with attractive sound filters and Record your voice to sound like your desired character. Get this stunning voice-changing software to alter your voice as you want. It has all you require to have fun with friends.
Features:
More than 300 sound effects for live streaming, Discord, and gaming

Use keybinds for sounds without interruption

Over 150 voice memes and 300+ voice effects

Sound emulator to use directly in apps and games

Voice recording and audio alteration are supported

Voice recording and audio alteration are supported
Use Ideas:
Here are some of the common use ideas for Stormtrooper voice changers.

1. Cool sound effects in chatting and live videos.
2. Magical voice-changing effects in games.
3. Enjoy interesting online classes, whether you're a student or a teacher.
Step to Use MagicMic Stormtrooper Voice Changer
Install iMyFone MagicMic and launch it. If you are a new user, go through the setup instructions and follow them.
Step 1:
Install iMyFone MagicMic and launch it. If you are a new user, go through the setup instructions and follow them.
Step 2:
First, choose your headphones as the Output device to apply voice-changing effects.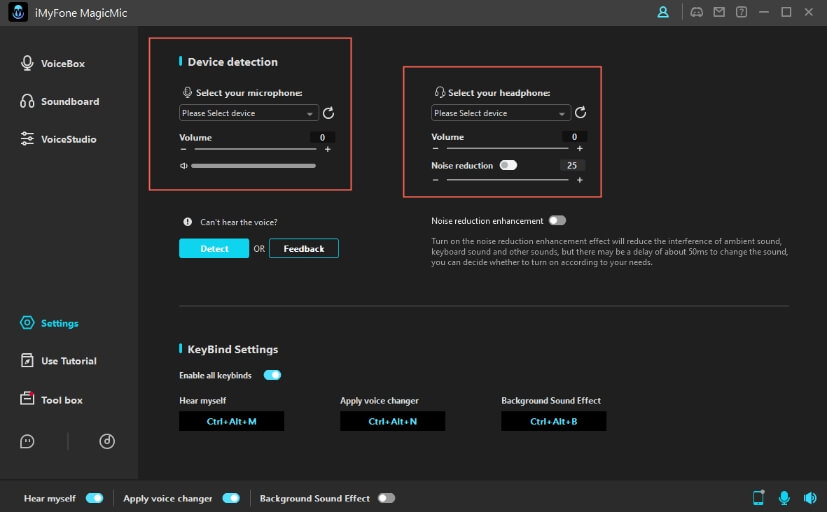 The next step is to choose your device's microphone as the input option.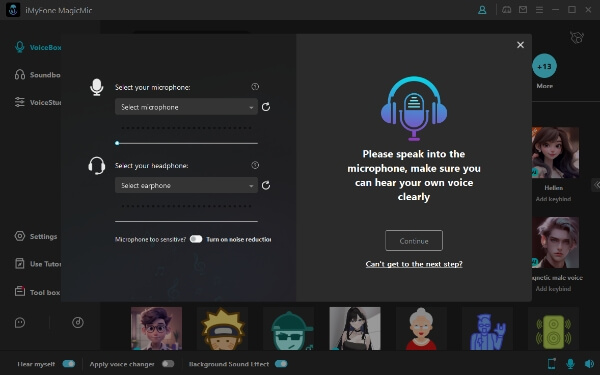 After the above settings, a window will pop up to ensure your setting is successful.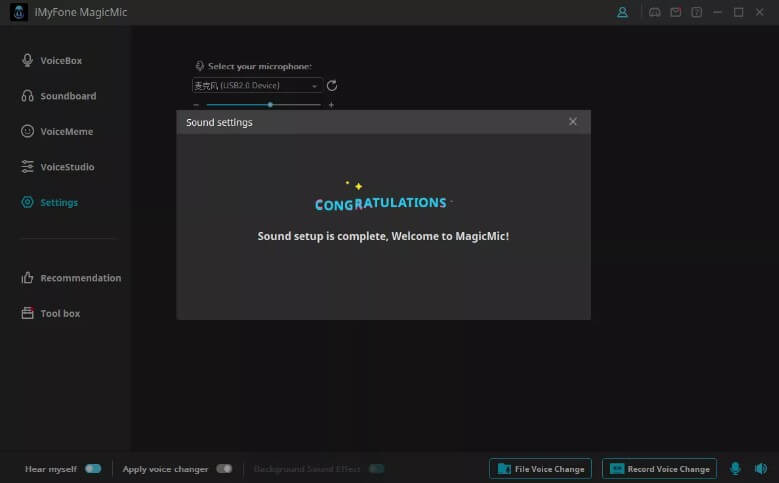 Step 3:
Tap on the Stormtrooper voice filter and record the voice into your microphone to transform and sound like a Stormtrooper.
Step 4:
Change Your Voice in real-time on multiple platforms like Fortnite, Discord, Skype, and more.
The Bottom Line
We have discussed Stormtrooper and its accessories from the popular Star Wars series. If you like to change your actual voice, the Stormtrooper voice changer will allow you to do this perfectly. MagicMic voice changer has around 200 to 300 sound effects and filters to customize the Stormtrooper's voice. You can freely share your modified voice in live streaming, chatting, or gaming.
MagicMic is the best platform for live streamers and gamers to entertain their audience. Moreover, you can use this voice changer while chatting with friends. Entertain your online community with popular voice alteration effects and double up the thrill. Create amazing jokes with the robotic voice changer and amaze your friends!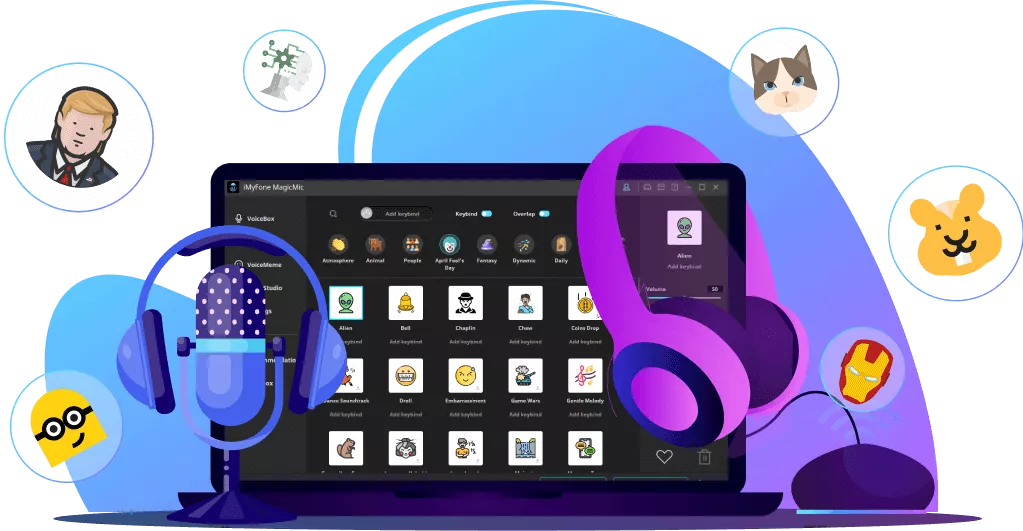 100+ Voice effects for one click voice changing in real-time.
Huge library with 300+ Voice Effects and 150+ Voice Memes.
Sound emulator in games,live,chatting,online class and more.
Voice record and audio voice changing are supported.
Voice studio lets you create any voice you like.