Have you ever dreamt of sounding like the friendly neighborhood Spider-Man himself? With the Tom Holland Voice Changer, your dreams can become a reality.
In this article, we'll explore how you can effortlessly obtain Tom Holland's AI voice using the MagicMic AI Voice Changer for free. Whether you're a fan, content creator, or simply curious about this fascinating technology, we've got you covered.
Now, let's commence!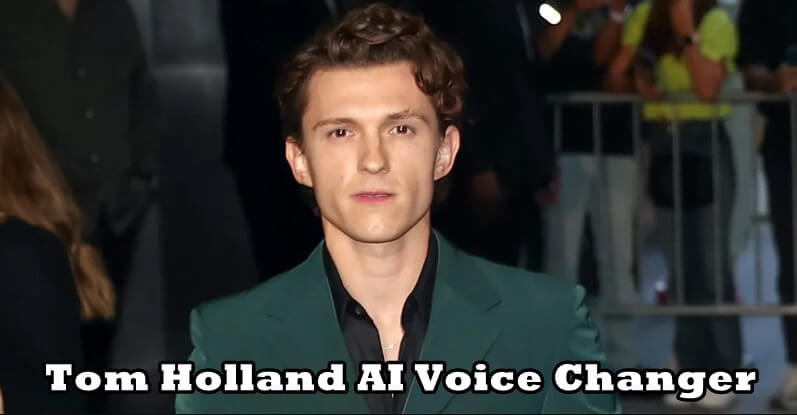 Part 1: Who is Tom Holland?
Tom Holland , born on June 1, 1996, is a renowned English actor known for his exceptional talent and charismatic performances. He's not just any actor; he's the one who breathed life into the iconic character of Spider-Man in the Marvel Cinematic Universe (MCU). But his acting prowess goes far beyond the superhero suit.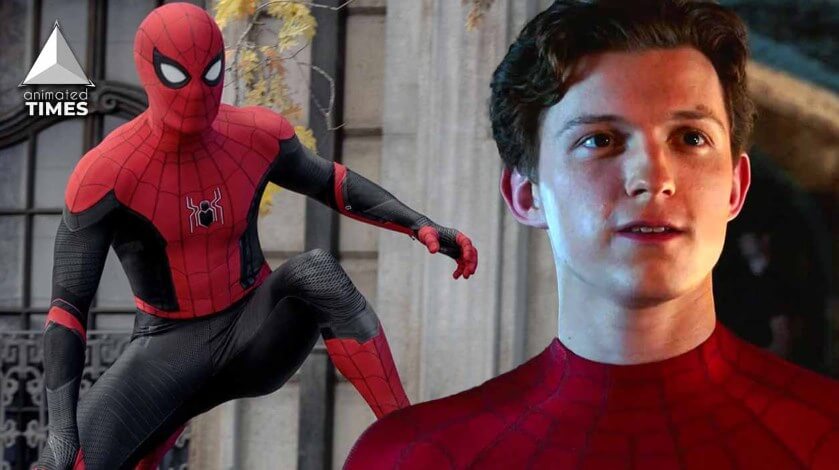 Tom Holland has received critical acclaim for his diverse roles in various films and projects. Now, let's find out how you can capture his unique voice with the Tom Holland Voice Changer.
Part 2: How to Get Tom Holland AI Voice with MagicMic AI Voice Changer Free?
Unlocking the power of Tom Holland AI voice is easier than you might think. The MagicMic AI Voice Changer offers you a free and user-friendly way to experience the thrill of sounding like Spider-Man himself.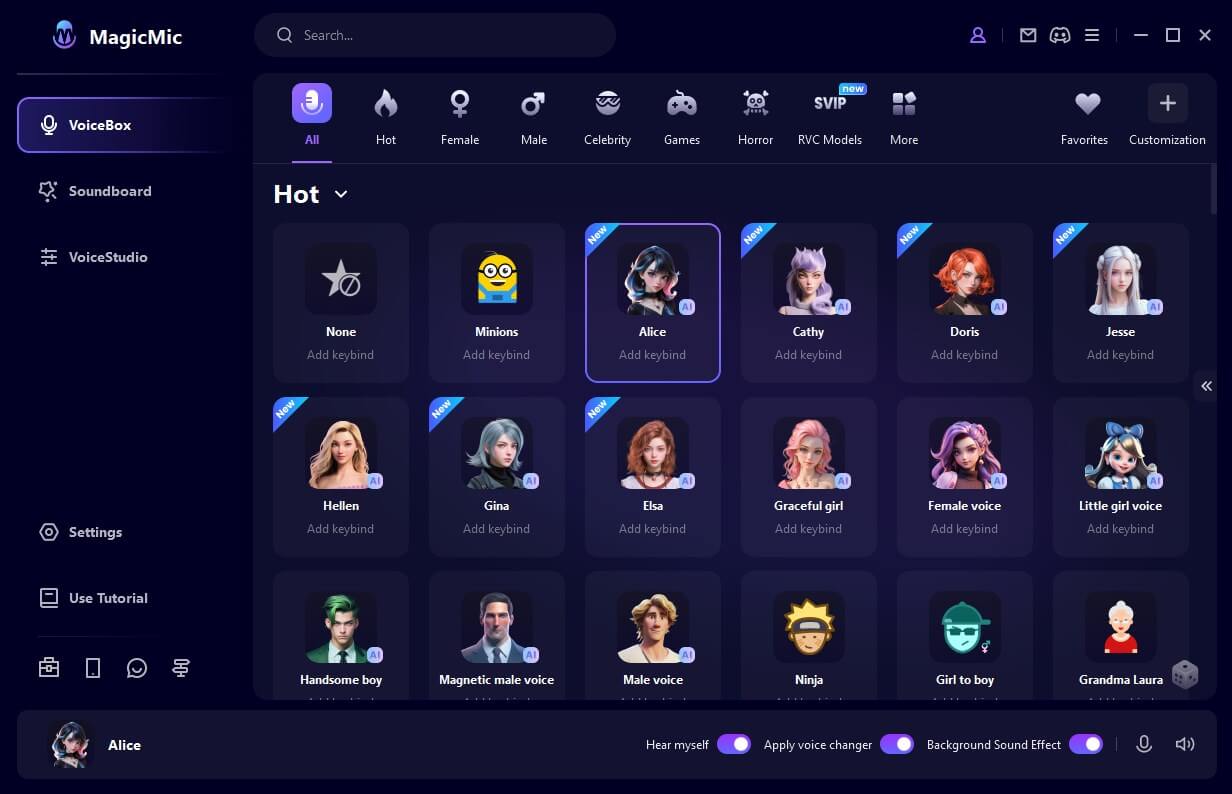 Key features of MagicMic Tom Holland voice changer
Explore a vast collection of more than 600 sound effects, along with 200 voice memes and 225 voice filters.

Imitate the distinctive voice of Tom Holland using a variety of effects. Tweak the pitch, take on character personas, and infuse your voice with unique tones.

Instantly adapt your voice during conversations, live streams, and recordings.

Craft a personalized soundboard featuring iconic phrases and memorable highlights inspired by Tom Holland.

Seamlessly integrate the voice changer with popular streaming platforms, enhancing the quality of your live sessions.
How to use MagicMic Tom Holland Voice Changer?
Step 1: Download and Launch
Install MagicMic software, then open the app and log in with your credentials.
Step 2: Configure Input and Program Settings
Select your microphone as the input device in the settings menu. Enable "Apply Voice Changer" and "Hear Myself" for real-time voice modulation.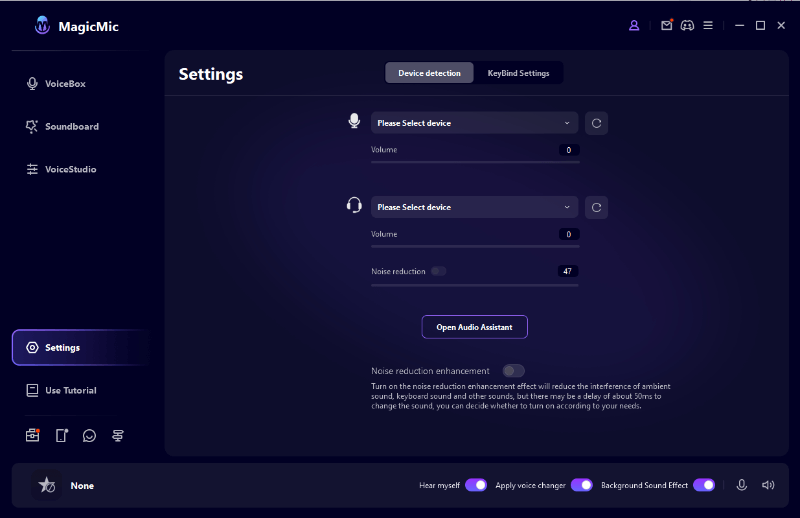 Step 3: Select the MagicMic Virtual Audio Device
In your preferred application, pick the Voice Changer Virtual Audio Device from MagicMic for smooth integration.
Step 4: Choose Voice and Sound Effects
Explore a wide range of voice effects in MagicMic. Opt for Tom Holland's voice or other options that suit your style. Set up keybinds for easy transitions between effects.
Video Guide Below About MagicMic Tom Holland Voice Changer:
Part 3: Get Tom Holland Voice Text to Speech with Tom Holland Voice Generator
1) VoxBox Tom Holland Voice Generator
But that's not all; the fun doesn't stop at voice modulation. With the Tom Holland Voice Generator, you can take your experience a step further. Use Tom Holland's voice for text-to-speech applications, enhancing your content creation, podcasts, and more. The combination of Tom Holland's voice and your creative ideas is sure to captivate your audience and add a unique touch to your projects.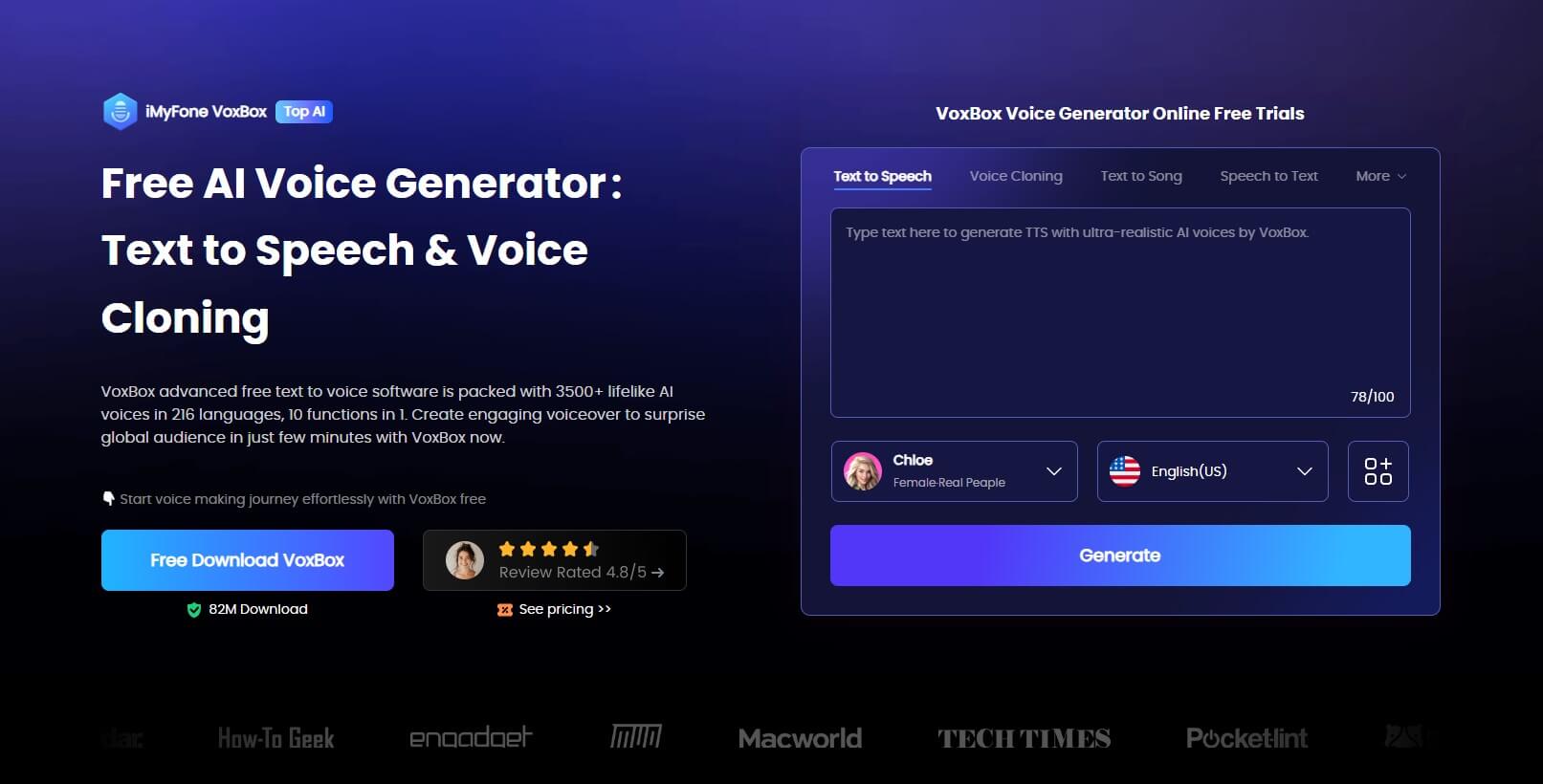 Key features of VoxBox Tom Holland Voice Generator
Access 3200+ voices across 46+ languages for versatile Text-to-Speech (TTS) choices.

Create lifelike AI voices with authentic expressions for captivating audience interactions.

VoxBox offers a complete package for Text-to-Speech, Speech-to-Text, voice cloning, recording, and editing, streamlining your content creation.

Save voiceovers in multiple formats like MP3 and WAV for enhanced usability.

Benefit from seamless navigation, robust security features, and swift processing, ensuring an optimized user journey.
How to use VoxBox Tom Holland AI voice generator
Step 1: Begin by downloading VoxBox and launching the application. Click on "Voice Cloning" and upload the Kylie Jenner audio you'd like to replicate.
Step 2: On the left-hand menu, locate and select "Text to Speech."
Step 3: Enter your text and pick the Tom Holland voice style you prefer for synthesis.
Part 4: FAQs about Tom Holland AI Voice
1.What is Tom Holland AI Voice?
Tom Holland AI Voice is an artificial intelligence-generated voice that emulates the speech patterns, tone, and voice characteristics of Tom Holland, the well-known actor known for his portrayal of Spider-Man in the Marvel Cinematic Universe.
2.What are some notable movies featuring Tom Holland?
Tom Holland has appeared in several successful films, including "Spider-Man: Homecoming," "Spider-Man: Far From Home," "Spider-Man: No Way Home," "The Impossible," "Uncharted," and more.
3.What other roles has Tom Holland played?
In addition to his role as Spider-Man, Tom Holland has taken on various roles in films like "Uncharted," "The Devil All the Time," and "Cherry," showcasing his versatility as an actor.
Final words
As we conclude our journey through the world of the Tom Holland Voice Changer, we hope you're inspired to explore the endless possibilities MagicMic offers. Whether you want to swing into action as Spider-Man or add a distinctive flair to your content, this technology makes it all possible. Embrace your creativity, and let your voice be your superpower with the Tom Holland Voice Changer.Try it now!(use MagicMic)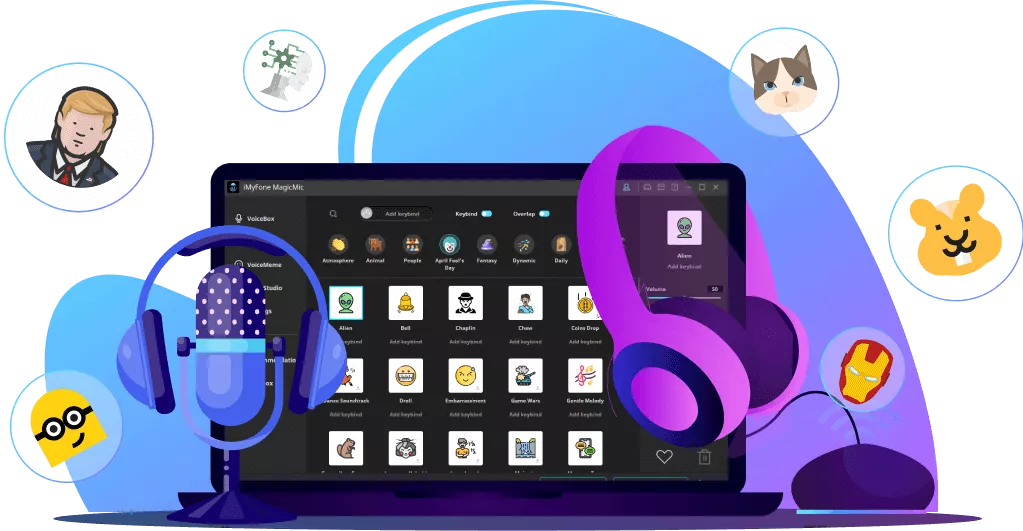 225+ Voice effects for one-click voice changing in real-time.
Huge library with 600+ Voice Effects and 200+ Voice Memes.
Sound emulator in games, live, chatting, online classes, and more.
Voice recording and audio voice changing is supported.
Voice studio lets you create any voice you like.