Want to know how you can sound like the characters in the How the Grinch Stole Christmas movie when you play games or chat with your friends? Well, it sure is fun when you are having a chat online, and suddenly you start hearing a Grinch voice.
But it is super important the voice sounds real, or else no one will react much to it.
Don't worry! Here, I am discussing the top Grinch voice changer you can use to sound just like the Grinch. So, continue reading.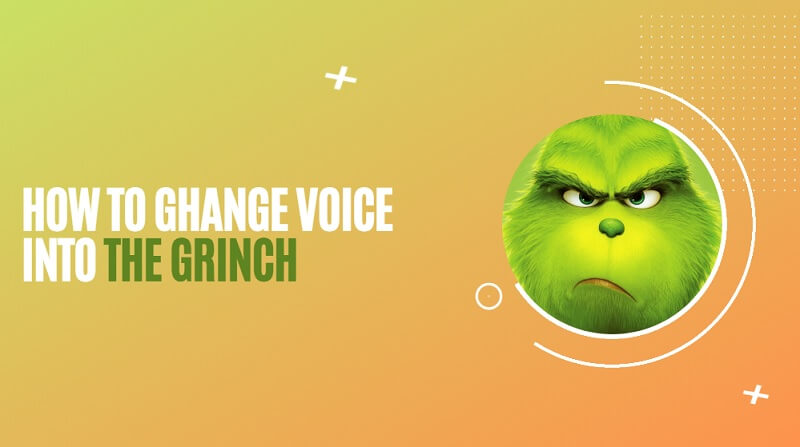 Brief introduction of How the Grinch Stole Christmas
The first How the Grinch Stole Christmas movie came out in 1966, and still, it is one of the best comedy movies you can watch.
Want to know who voiced the Grinch?
The voice actors of how the Grinch stole Christmas 1966 were:
Boris Karloff was the narrator.
June Foray voiced Cindy Lou.
Dal Mckennon voiced Max.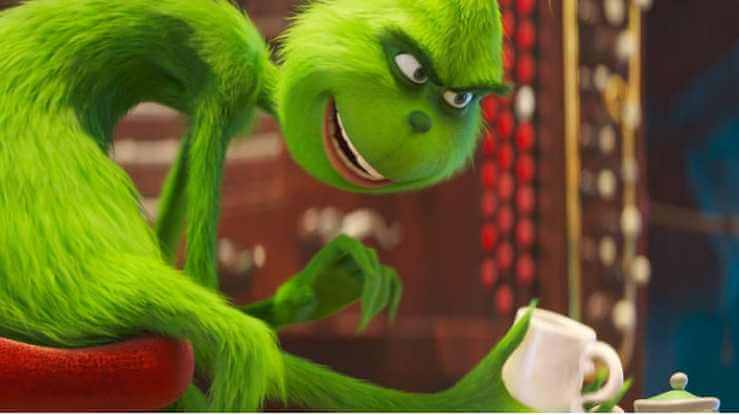 In 2000, How the Grinch Stole Christmas was re-made. The main character, Grinch, was played by the famous actor Jim Carrey, who immortalized it with his unique voice. That is why even two decades have passed, and How the Grinch Stole Christmas movie is still people's favorite.
The movie revolves around Grinch, who tries to ruin everyone's Christmas. In doing so, he does a lot of funny stuff, which makes people laugh.
We all still love the Grinch characters even today! People today also ask, "who voices the Grinch now?" Well, recently, Benedict Cumberbatch (famously known as Doctor Strange) has voiced Grinch.
Now, it's time to know how you can sound like the voice of the Grinch.
A Funny Voice Changer with the Grinch Voice Filters
Grinch's voice indeed sounds funny, but not everyone can imitate it. That is why you will need to get help from a top-quality voice-changing app. There are lots of voice changers you can download, but most of them are low in features, and the voices/effects they have sound robotic and not real.
Well, lucky for you as you can choose MagicMic to change your voice to the Grinch.
MagicMic The Grinch Voice Changer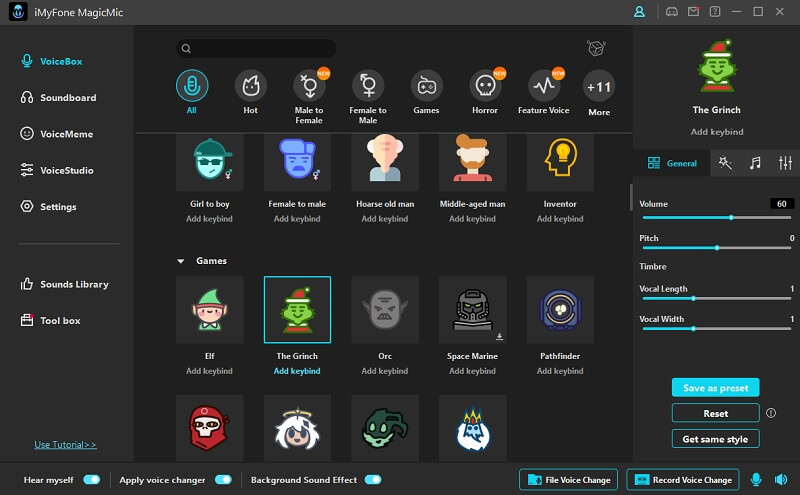 iMyFone MagicMic is the topmost voice-changing app that has taken the world by storm. It already has over a million downloads, with numbers increasing each day. The reason for its success is that you can change your voice into lots of other funny voices and have a great time. Plus, its valuable features also make it a must-use.
So, if you want to sound like the Grinch that stole Christmas, go for MagicMic!
Let's have a look at its functions.
Features:
MagicMic has over 600 sound effects with which you can prank your friends. It also offers 200+ filters and memes, which also lets you have fun.

The voice changer also lets you play the effects in lots of ways- mute, replay, overlap, etc.

You can also record your voice and export it anywhere you like.

You can also demo voices added to MagicMic before you decide which one you should use.

MagicMic can be used with lots of online games like Fortnite, Call of Duty, PUBG, World Warcraft, League of Legends, etc.

You can also easily connect this voice changer with online calling apps like Zoom, Discord, Skype, etc.
More Christmas Voice and Sounds on MagicMic
Christmas is perhaps the most fun time of the year. The holidays can get even more interesting when you prank your friends and family.
The best way is to use funny voices. It's old school, but it always works. The Christmas-y sounds that you should go for when you use MagicMic are:
Christmas bell song
Cat Christmas memes
All I want for Christmas is your song
Saber Alter Christmas Christmas sounds
Now, it's time for some reviews.
Reviews of MagicMic Christmas Voice Changer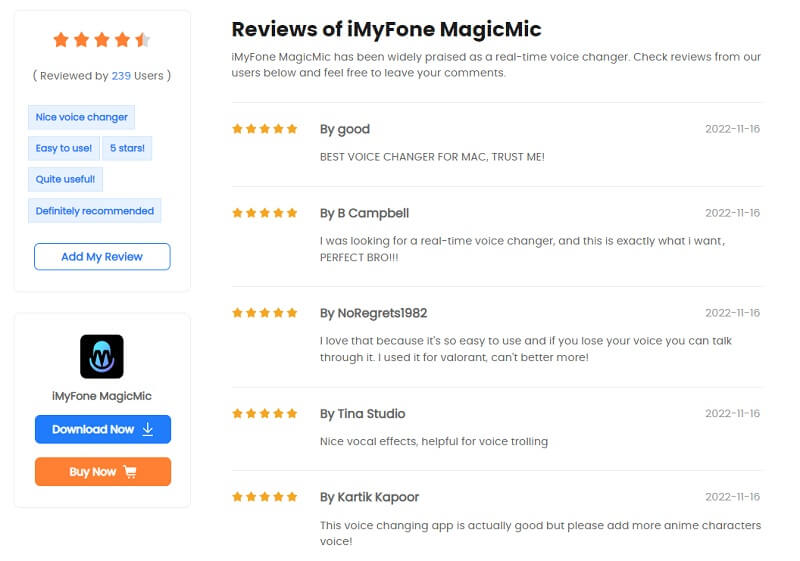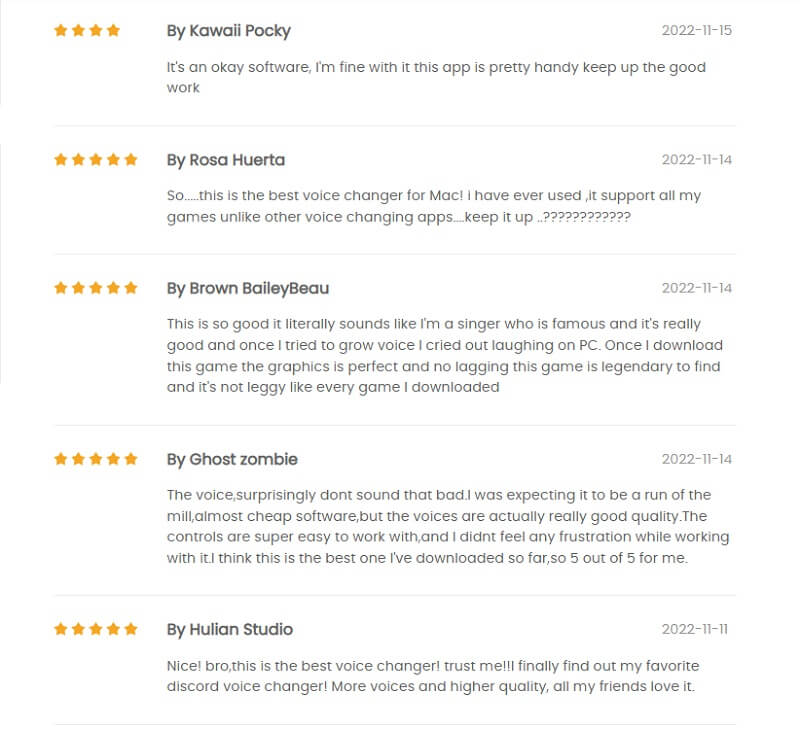 How to Ghange Voice into the Grinch While Gaming and Chatting?
Using MagicMic is simple. The process is the same for all the apps, and here, I am using Discord as an example.
Step 1: Download MagicMic first. Install and then launch it. You will then see the interface and all the voice effects.
Step 2: You will then have to choose some settings. Select "Headphones" as "Output" first. Next to it, choose "Microphone" as "Input." A congratulations message will then pop-up.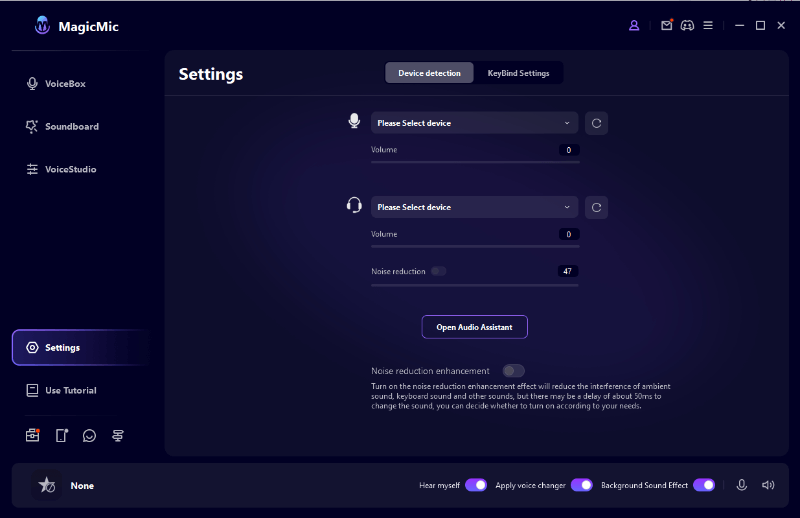 Step 3: All the voices will be on your screen. You can then demo the sounds and decide which one will suit your pranks.
Step 4: Open the Discord app and go to its settings. There, choose Microphone (Voice Changer Virtual Audio Device (WDM) as Input.
That's it. You can now sound like the Grinch voice.
You can now use MagicMic on Discord. It's that simple.
Conclusion
All in all, How the Grinch Stole Christmas movie was released in 2000, and people still love how the Grinch character sounded. That's why they still try to imitate the voice of the Grinch.
The top way to do this is by using a top-notch Grinch voice changer and the best one today is MagicMic.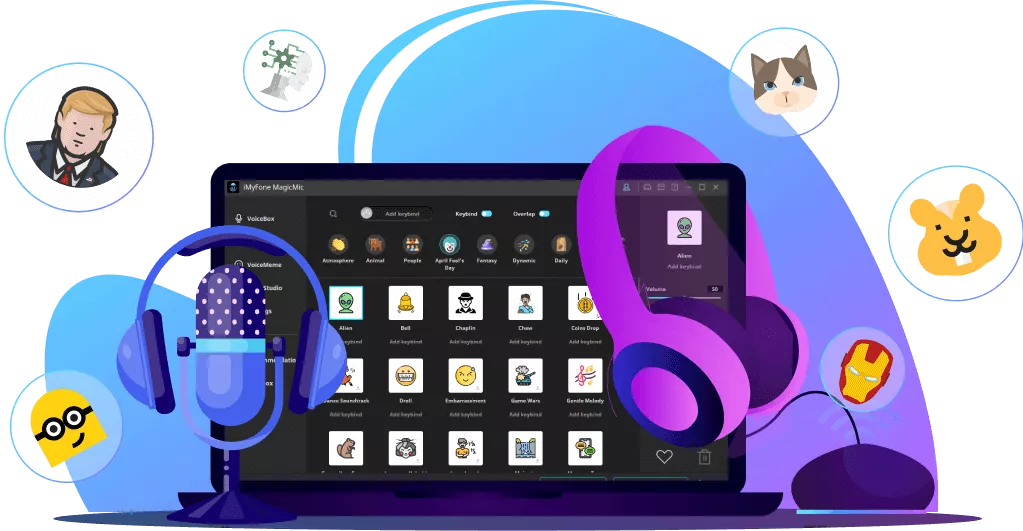 125+ Voice effects for one-click voice changing in real-time.
Huge library with 400+ Voice Effects and 150+ Voice Memes.
Sound emulator in games, live, chatting, online classes, and more.
Voice recording and audio voice changing is supported.
Voice studio lets you create any voice you like.