Have you ever wanted to sound like The Flash, the fastest superhero in the DC universe? With the help of The Flash Voice Changer, you can generate The Flash AI voice and channel your inner speedster. In this article, we will guide you through the process of creating The Flash AI voice using the powerful MagicMic Ai Voice Changer.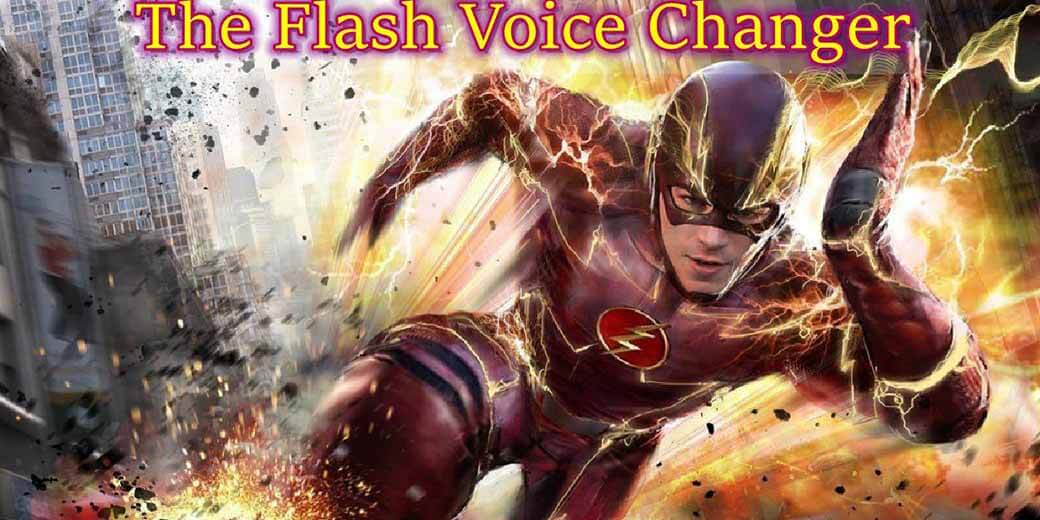 Part 1: Who is The Flash?
Before diving into the details of creating The Flash AI voice, let's briefly introduce The Flash. The Flash, also known as Barry Allen, is a beloved comic book character and a popular superhero appearing in DC Comics. Known for his superhuman speed and quick reflexes, The Flash has become an iconic figure both in the comic book world and on television.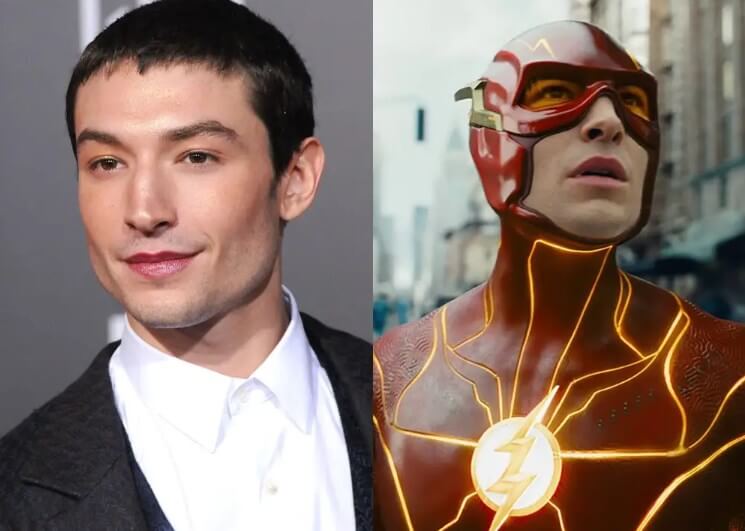 Part 2: How to Generate The Flash AI Voice with MagicMic Ai Voice Changer?
Unlock the true potential of The Flash's voice using the remarkable MagicMic. Elevate your vocal prowess with captivating effects that enrich your entertainment and communication experiences. Infuse enchantment into your videos and live conversations, allowing your creativity to soar to new heights.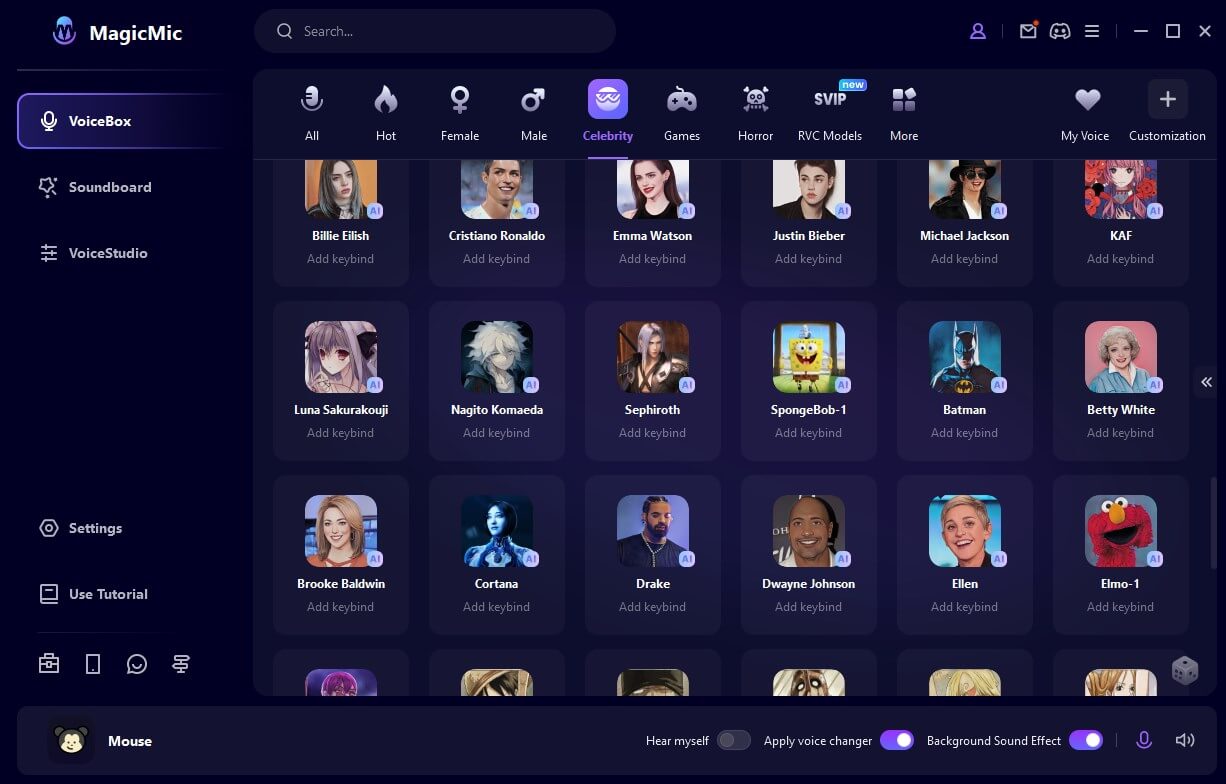 Key features of MagicMic
The Flash AI Voice
Extensive real-time AI voice filters: Enjoy over 125 captivating voice filters such as The Flash, Batman, Luna, Atlas,Siri, Nova, Blaze, and more, allowing for remarkable voice transformations.

Extensive library of voice effects and memes: Access a vast collection of 400+ voice effects and 150+ voice memes specifically designed to enhance your favorite programs.

Integrated sound emulator: Immerse yourself in a truly immersive audio experience with the integrated sound emulator, enhancing your gaming and application interactions.

Effortless voice recording and customization: Seamlessly record and effortlessly customize audio files, ensuring convenience and flexibility in modifying your sound.

Voice Custom feature: Unleash your creativity with the Voice Custom feature, which enables one-click creation of unique voices, empowering you to explore new realms of expression.

Versatile voice-changing capabilities: Experience endless fun with the versatile voice-changing features that allow your imagination to soar, providing limitless possibilities for entertainment.
Pros:

125+ voice effects, 400+ voice effects and 150+ voice memes.

Real-Time Voice Transformation

Extensive Voice Filter Collection

Convenient Sound Emulator

User-Friendly Interface
Cons:

It's a new product.
Watch the Video Below to Know More About
The Flash Voice Changer
Also Read:
Part 3: FAQs about The Flash and The Flash Voice Changer
1.What is the best The Flash Voice Changer ?
Whether you're an avid fan of cartoons or a content creator on YouTube or a vlogger, having a real-time ai voice changer tool is crucial to achieving optimal outcomes.
Amidst numerous character voice changers available, MagicMic distinguishes itself as an outstanding voice changer specifically tailored for The Flash. Boasting a user-friendly interface and an extensive selection of effects, MagicMic streamlines the creation of captivating voiceovers, making it an invaluable asset for your creative pursuits.
2.How fast is The Flash?Who is Faster the Flash or Superman?
In some versions, The Flash has been described as being able to run at speeds faster than Mach 10 (ten times the speed of sound) or even faster than the speed of thought. He can move so quickly that he can run across water, vibrate through solid objects, and even travel through time.The Flash is generally considered faster than Superman.
3.When does the Flash Movie Come Out?
Release Date:June 16, 2023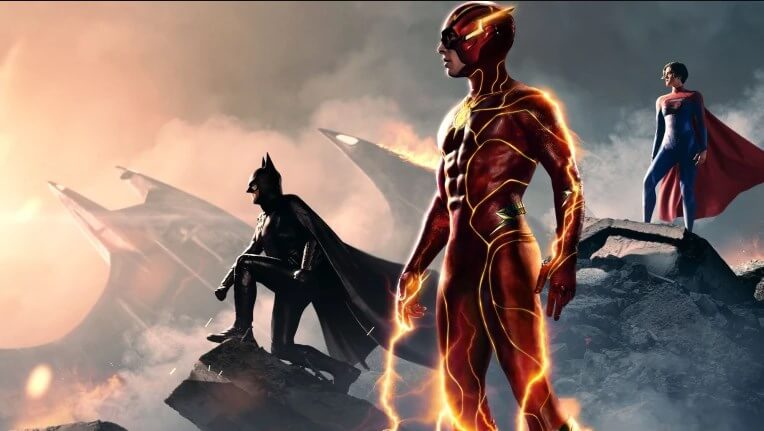 Conclusion
Explore this article to find the perfect The Flash AI Voice Changer for animated series fans. iMyFone MagicMic is a highly recommended option, offering a diverse range of voice skins, real-time voice change capabilities, and animated character and actor voices. Discover the ultimate voice changer for The Flash that aligns with your specific requirements.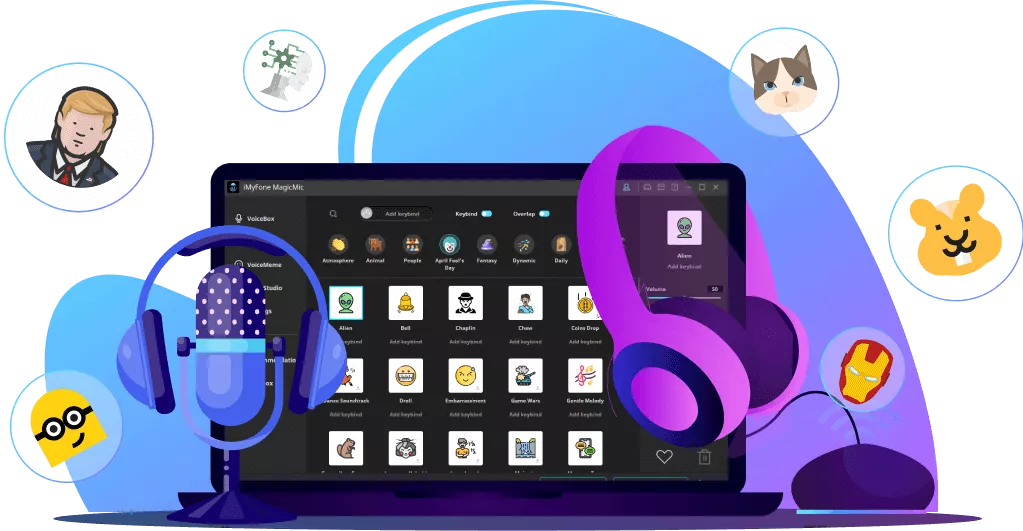 125+ Voice effects for one-click voice changing in real-time.
Huge library with 400+ Voice Effects and 150+ Voice Memes.
Sound emulator in games, live, chatting, online classes, and more.
Voice recording and audio voice changing is supported.
Voice studio lets you create any voice you like.