Stranger Things, the popular science fiction fantasy horror drama series, has captured the hearts of millions with its intriguing storyline and lovable characters. Have you ever wanted to experience life as your favorite character from the show? With the revolutionary Stranger Things Voice Changer, now you can!
In this article, we'll explore the incredible world of Stranger Things AI voice technology and how you can use this innovative tool to become a part of the Stranger Things universe.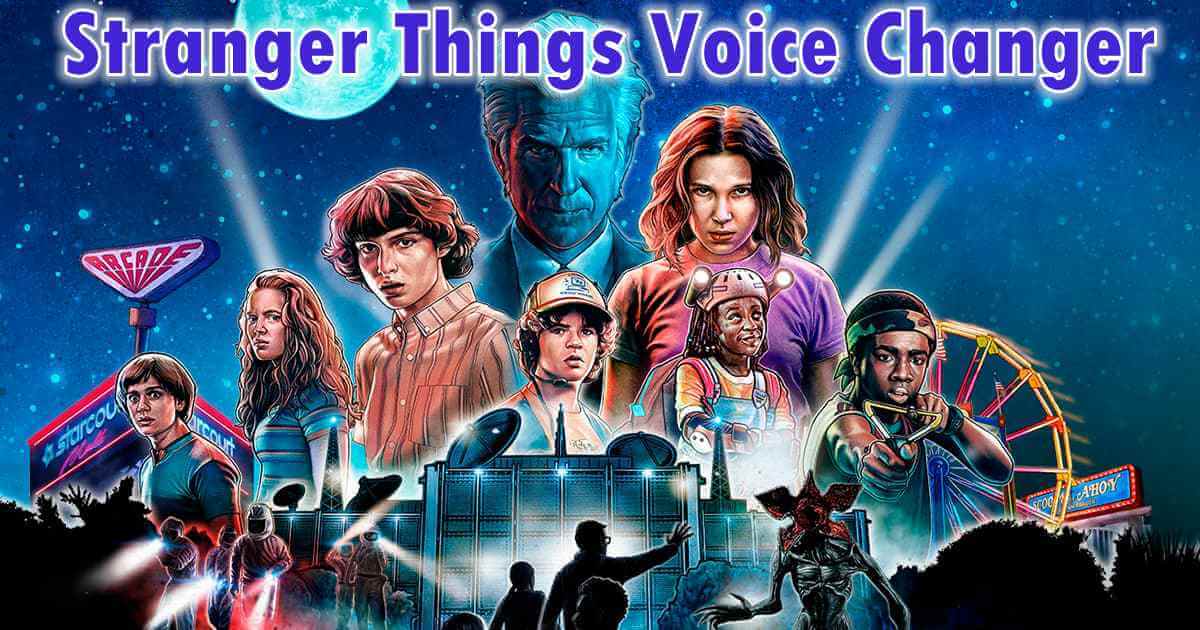 Part 1: Info about Stranger Things
Stranger Things is a popular American science fiction fantasy horror drama series created by the Duffer Brothers. Set in the 1980s, it revolves around a group of kids in Hawkins, Indiana, confronting supernatural occurrences and government conspiracies.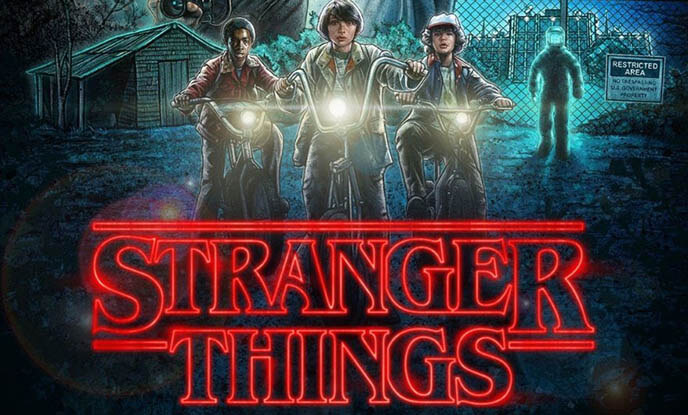 The show's nostalgic 1980s references, compelling storytelling, and strong performances have earned it a large and devoted fan following. Available on Netflix.
Part 2: Who are the Stranger Things Main Characters?
The main characters of Stranger Things include:
Eleven (Jane) - A young girl with psychokinetic abilities.

Mike Wheeler - A kind-hearted friend of Eleven and a core member of the group.

Dustin Henderson - One of Mike's close friends, known for his humor and intelligence.

Lucas Sinclair - Another friend of Mike's, known for his skepticism and pragmatism.

Will Byers - Mike's friend who goes missing, triggering the events of the series.

Joyce Byers - Will's mother, determined to find her son at any cost.

Chief Jim Hopper - The police chief of Hawkins, deeply involved in the town's mysteries.

Jonathan Byers - Will's older brother and a caring and protective figure.

Nancy Wheeler - Mike's older sister, who becomes entangled in the supernatural events.

Steve Harrington - Initially a popular high school student, later an ally of the group.
These characters, among others, form the core ensemble of the captivating series.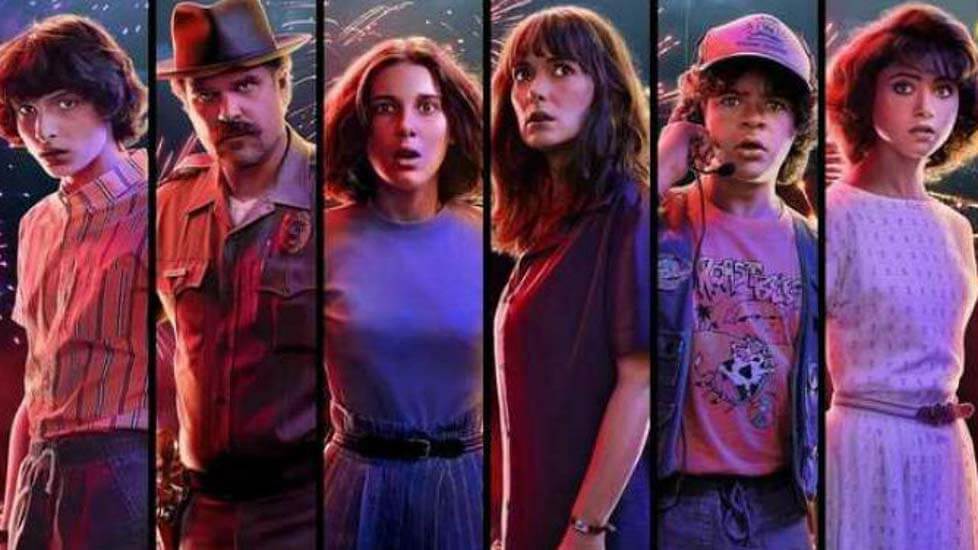 Part 3: How to Get Stranger Things Characters' AI Voice with Stranger Things Voice Changer
Transform your voice in real-time with MagicMic's cutting-edge AI voice changer. Analyze and emulate the unique tones of Stranger Things characters with remarkable accuracy. Dive into an immersive experience with MagicMic's Stranger Things Voice AI, perfect for fans of the beloved series.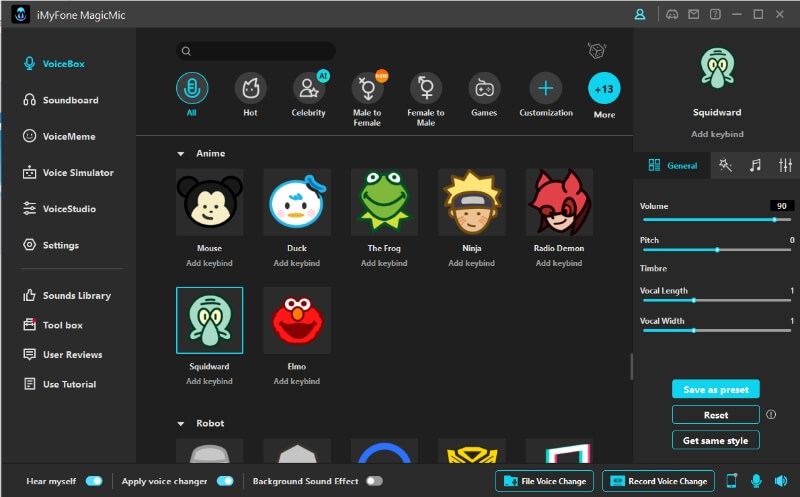 Key features of MagicMic
Stranger Things AI Voice Changer
225+ voice filters, 600+ sound effects, 200+ voice memes
Extensive Voice Library: Includes Stranger Things, Simpsons, SpongeBob, and more.
Real-Time Voice Changing: Chat, game, or stream with transformed voices.
Customizable Effects: Adjust pitch, tone, and background effects.
Easy Integration: Seamlessly works with popular platforms and games.
Hotkeys and Macros: Quickly switch between voice effects.
User-Friendly Interface: Intuitive and easy to use.
Watch the Video Below to Know More About
Stranger Things AI Voice
How to get Stranger Things AI voice?
Step 1: Download and Launch
Install MagicMic software, log in to your account.
Step 2: Configure Input and Program Settings
Choose your main microphone as input, enable "Apply Voice Changer," activate "Hear Myself."
Step 3: Select the MagicMic Virtual Audio Device
Select Virtual Audio Device as input in your preferred app for seamless voice modification.
Step 4: Choose Voiceor CreateAI Voice
Explore effects , assign keybinds, create personalized AI voices, such as Stranger Things AI voice.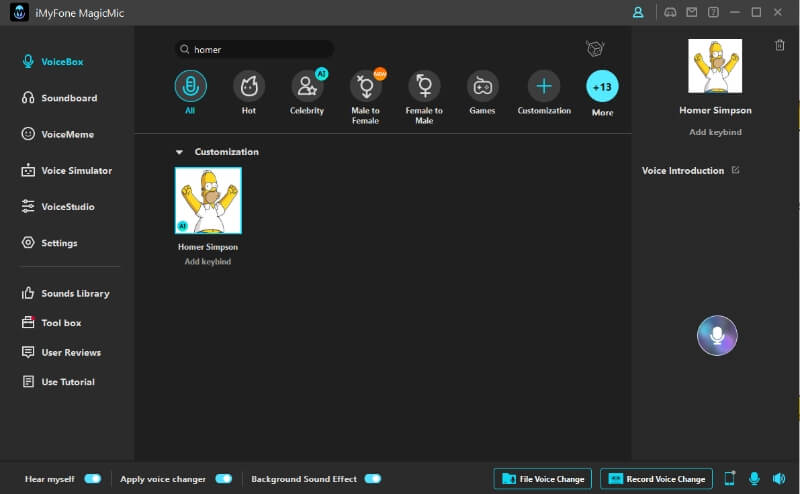 Transform your voice with Voxal Voice Changer! Modify real-time or pre-recorded audio using pitch shifting, modulation, and background effects. Turn into characters or enhance recordings with ease.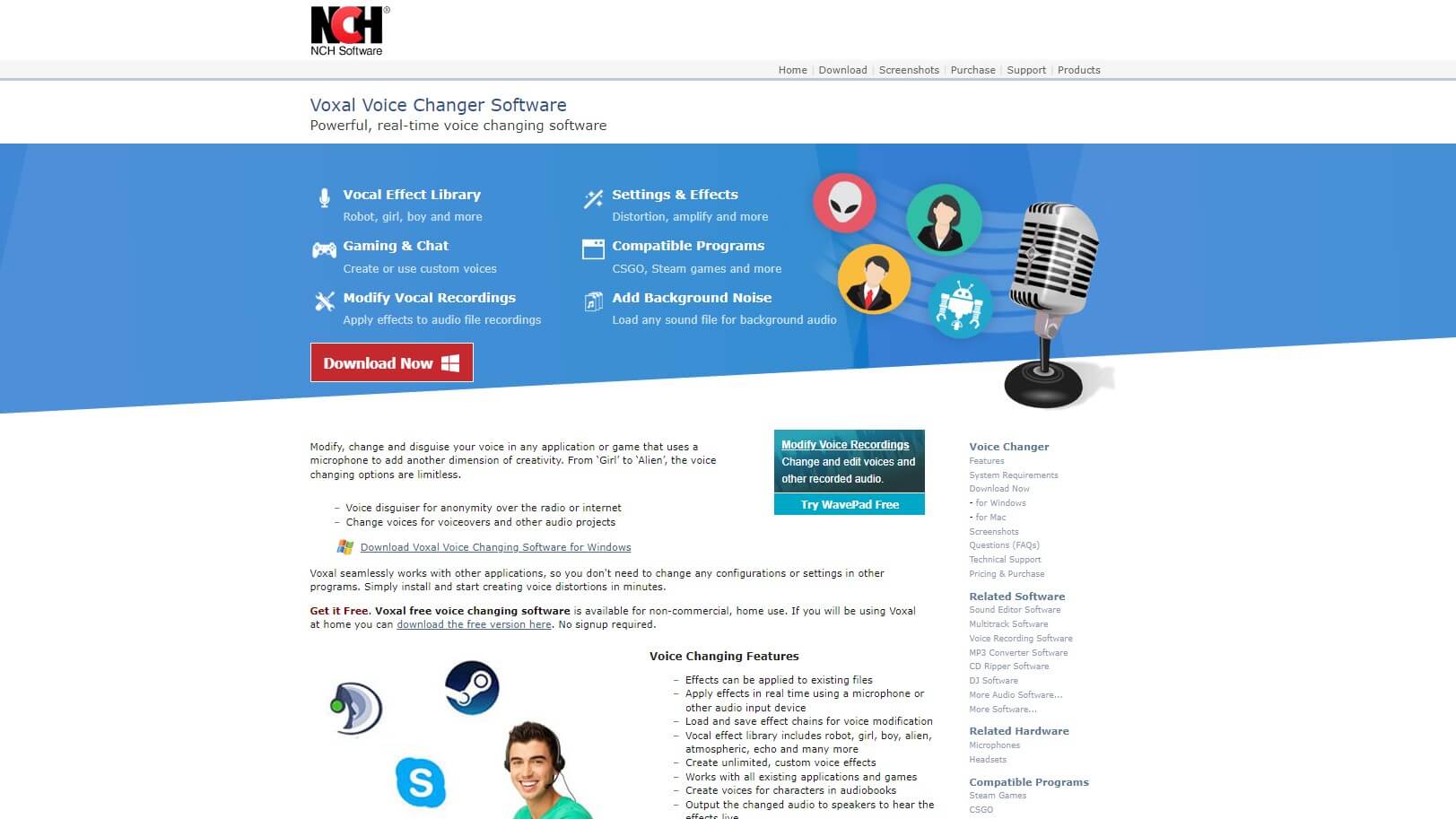 Key features of Voxal voice changer
Real-time voice modification during chats, gaming, and live streaming
Extensive library of voice effects: pitch shifting, echo, robotic, and more
Fine-tune voice modifications with adjustable intensity and parameters
Seamless compatibility with popular communication platforms and games
Enhance podcasts, voiceovers, and recordings with applied voice effects
MorphVOX is a powerful voice changer software for real-time or pre-recorded audio. Customize your voice with a wide range of effects and transform it into characters or creatures with ease.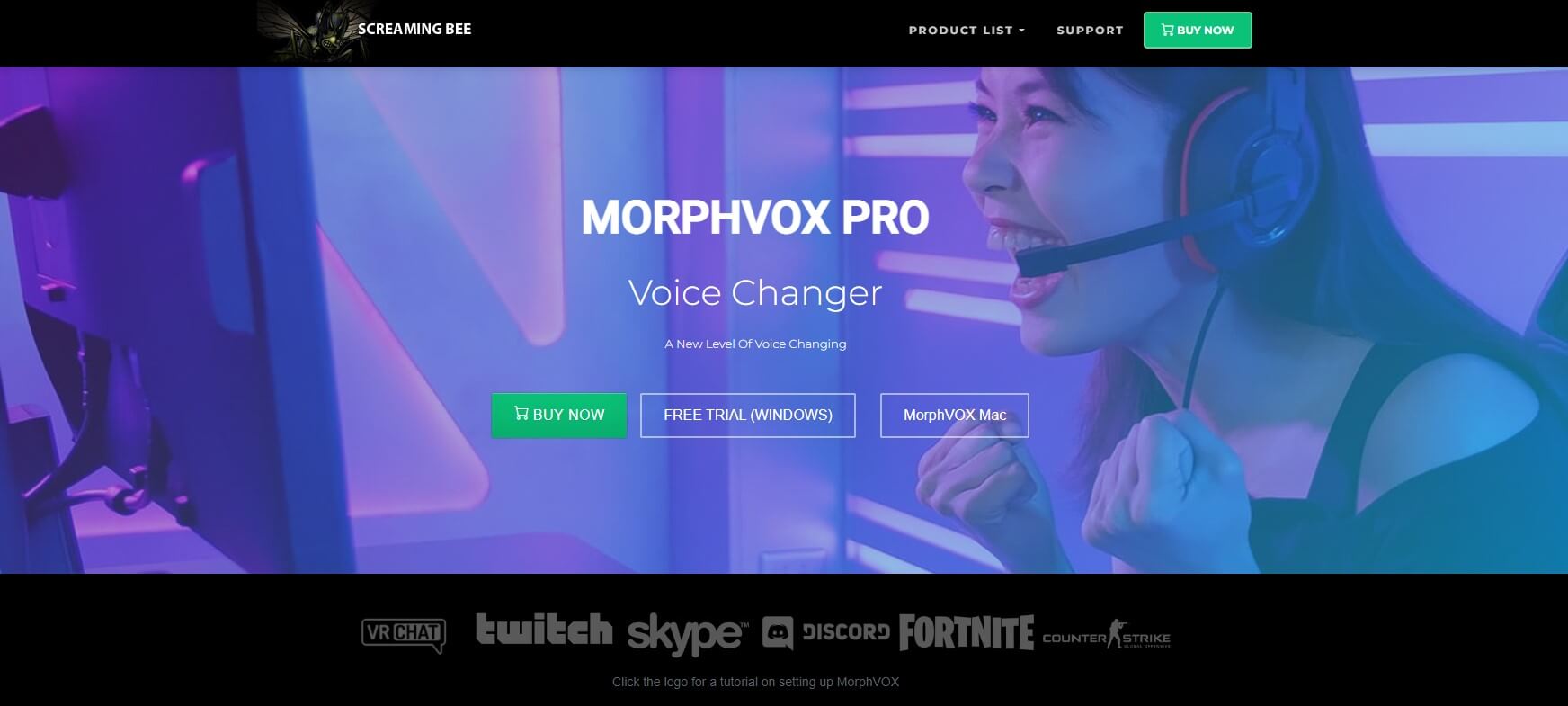 Key features of MorphVox Stranger Things voice AI
Voice Transformation: Morph your voice into various characters, monsters, robots, and animals.
Audio Editing: Record and edit voice-overs, podcasts, and audio clips with trimming, cutting, and effects.
In-Game Sound Emulator: Immerse yourself with real-time voice effects in games and applications.
Multiple User Profiles: Save preferred voice settings for different characters or scenarios.
Voice Assistant Integration: Seamlessly integrate with voice assistants for hands-free control and effects application.
Part 4: "Stranger Things" Season 5 Netflix Release Date Estimate & Updates
The highly anticipated "Stranger Things" Season 5 was officially announced by Netflix in February 2022. The writing process began in August of the same year, and the season is set to focus on established characters without introducing new ones.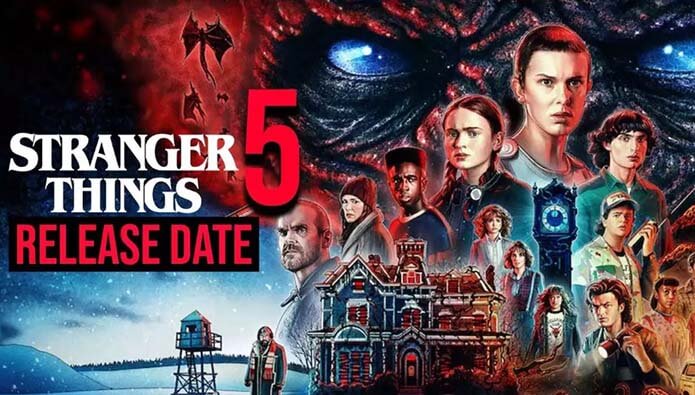 With eight episodes planned, principal photography was scheduled to start in May 2023 but faced delays due to the 2023 Writers Guild of America strike. Excitingly, Linda Hamilton joined the cast in a mysterious role, and director Dan Trachtenberg will helm at least one episode.
Part 5: Hot Topics About Stranger Things AI Voice
What is the Stranger Things AI Voice?
The Stranger Things AI Voice is an artificial intelligence-based voice technology that allows users to generate and mimic voices inspired by characters from the TV show "Stranger Things." It enables users to speak or type text and have it transformed into a voice that resembles the iconic characters from the series.
Is the Stranger Things AI Voice based on a specific character from the show?
Yes, the Stranger Things AI Voice is based on specific characters from the show "Stranger Things."
How many seasons of stranger things?
There are 5 seasons of "Stranger Things."
Where is stranger things filmed?
"Stranger Things" is primarily filmed in Georgia, USA, with major locations in Jackson and Atlanta. Despite being set in Hawkins, Indiana, the show utilizes Georgia's diverse landscapes and historic architecture for its iconic scenes.
Final words
The Stranger Things Voice Changer opens up a world of possibilities for fans to connect with their favorite characters on a whole new level. Whether you want to rock Eleven's powerful voice or crack jokes with Dustin's witty tone, this voice changer is the ultimate tool for every die-hard Stranger Things enthusiast. Stay tuned for more news and enjoy transforming into your beloved character from the Upside Down!Don't wait, try it now!(use MagicMic)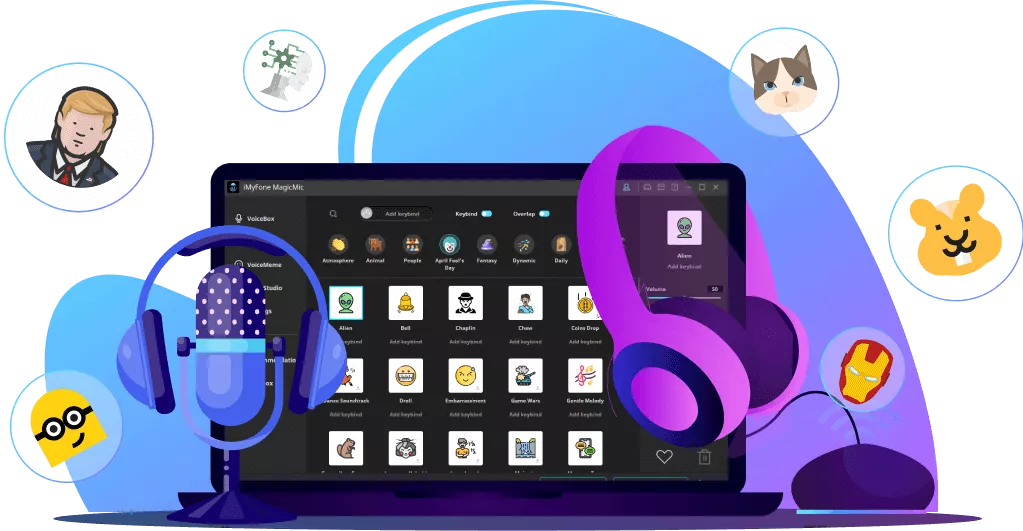 225+ Voice effects for one-click voice changing in real-time.
Huge library with 600+ Voice Effects and 200+ Voice Memes.
Sound emulator in games, live, chatting, online classes, and more.
Voice recording and audio voice changing is supported.
Voice studio lets you create any voice you like.