Robot voice is one of the most famous voice effects that streamers use during gaming and it certainly lifts up the whole mood of your gaming. But, it is not every day that you get lucky enough to bump into a good quality robot voice generator.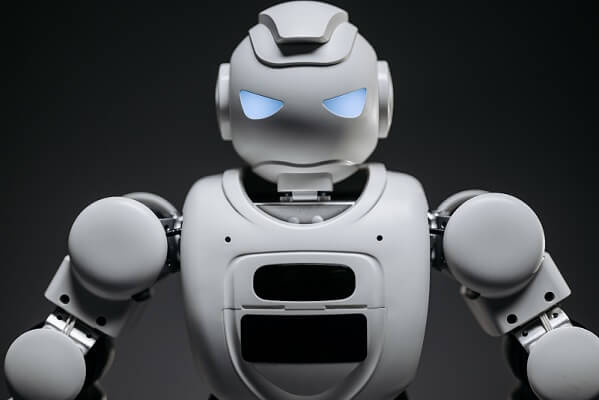 There are some good quality voice generators like MagicMic and Voicemod that are good enough while the rest lag a lot and have one problem or the other. So, keep reading if you want to find the best robotic voice generator for your PC and mobile.
Part 1: 3 Best Robotic Voice Generator for PC
Robotic voice generators for PC are perfect for professional streaming and podcasting so, if you are looking for something that can take your gaming up a notch, then make sure to give a try to the following robotic voice generators.
1. MagicMic Robot Voice Changer[Editor's Choice]
MagicMic robot voice changer is one of those software that literally is all-in-one and you can get everything you need on this software. Whether you want to change your voice or add sound effects, the software is always there for you.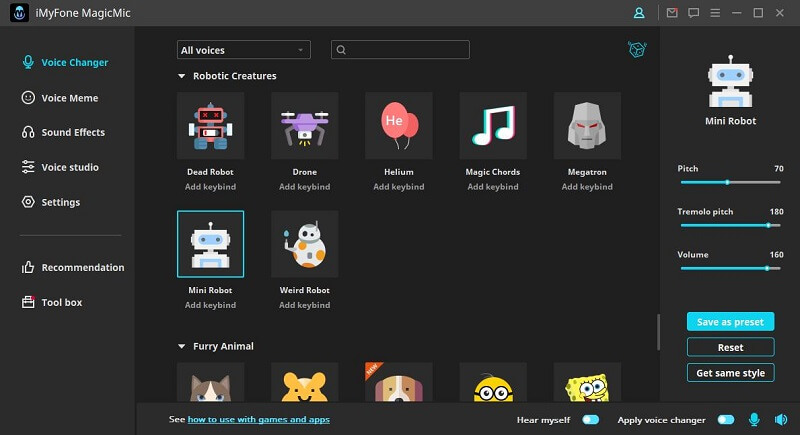 It also is a great robot voice generator and has a voice changing option with robot voice which is quite compelling. The quality of robot sound is also very high in this software and it does not make your computer lag either. Getting this software is the best thing you can do for your game streaming career.
OS:
Windows and Mac
Features:
It offers 125+ various pre-made voice filters, including different robot voices.

Offers 600+ high-quality and various robot sound effects and voice memes.

Has a voice studio for voice customization

With 3MBs lightweight,it does not take up a lot of space
User Reviews:
MagicMic has gotten all the hype these days and people are installing this software left and right mainly because of how comprehensive it is as you get everything you need at one place. It also is not super complicated so people actually love this software.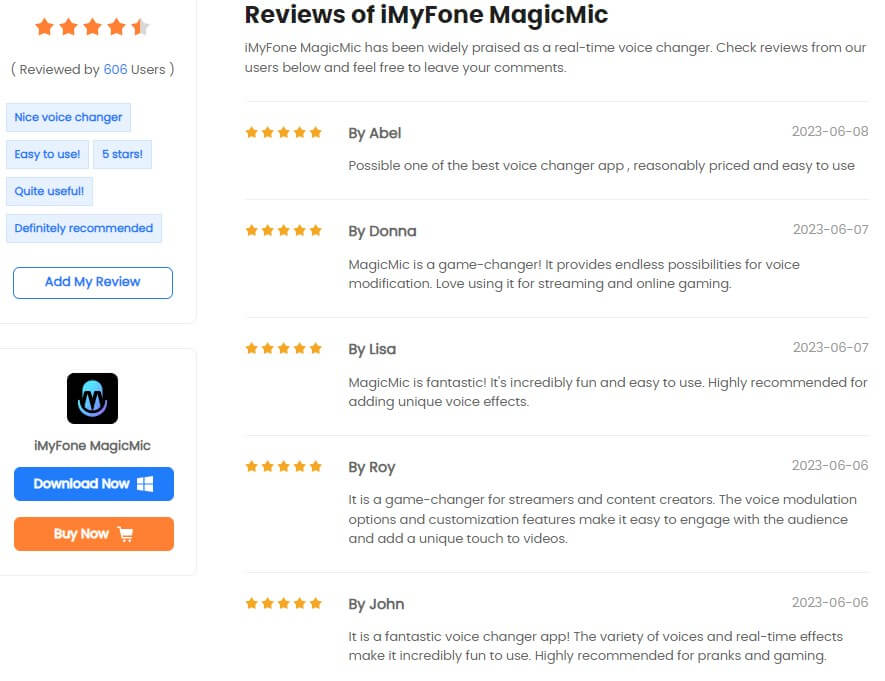 2. Voicemod Voice Changer
Voicemod is yet another highly professional robotic voice generator that you can use to generate the much-anticipated robot sound. With this software, you can add the robot sound effect directly to different games and apps without any hassle.
It also changes your voice in real time and is one of the most powerful robot voice generators. You can also create your own voice avatars and give them a robotic sound for metaverse inspired games. You can also get access to quite a lot of voice effects offered by this software.
OS:
Windows
Features:
The interface of this software is futuristic

Offers voice skins and voice avatars

It has a variety of sound effects

Perfect for professional gaming

Helps with real time voice changing
User Reviews:
Users love how great this software is and how easy it is to use. Most people use it for competitive gaming and it works the best that way. It has more than 4 stars on different platforms of gaming so you better know that it is good.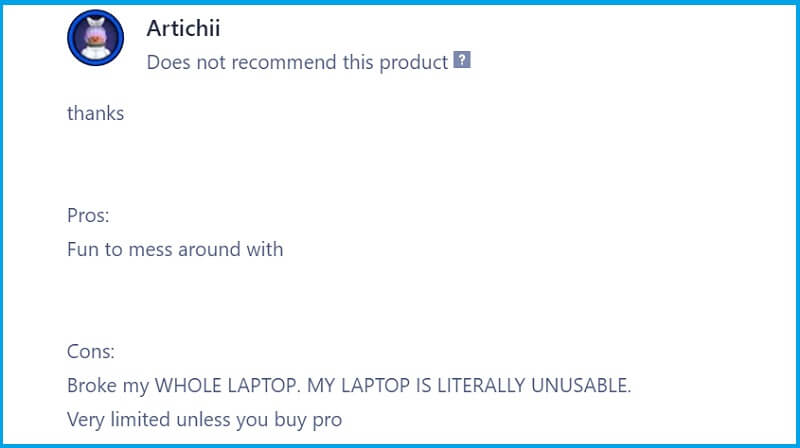 3. Voxal Voice Changer
If you are looking for a powerful voice changer that has a wide library and high compatibility, then look no further because you have landed at the very right place. Voxal software not only offers voice effects for girls and boys but it also works as a robot voice generator.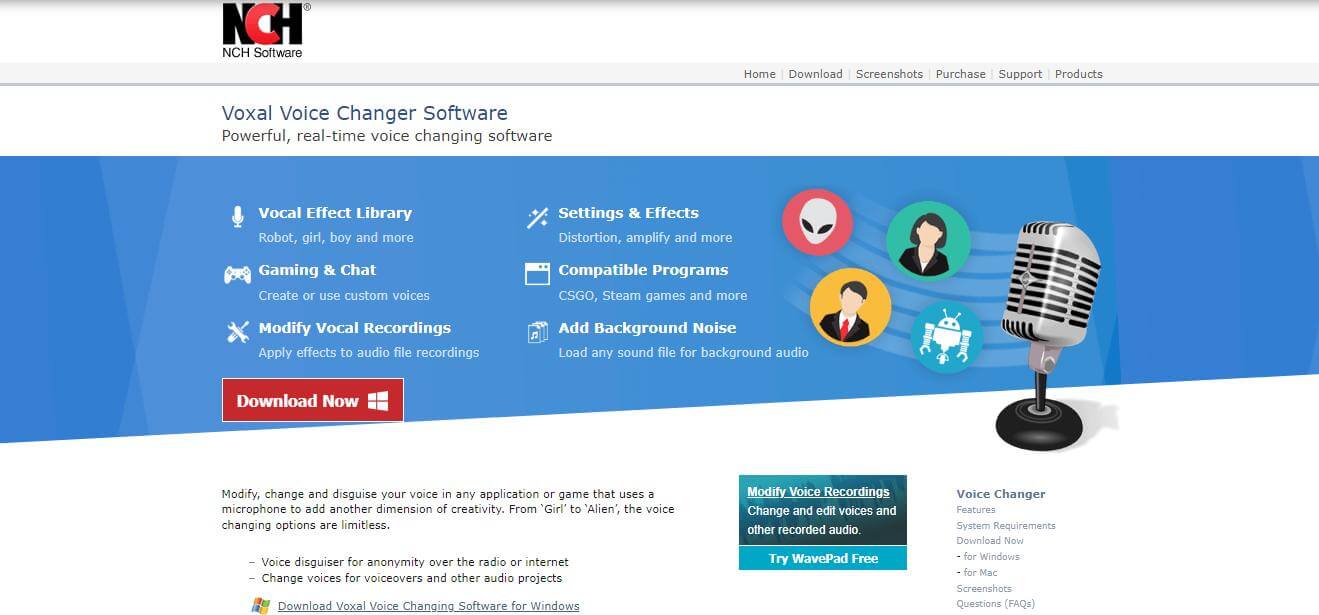 You can also edit the distortion and amplification in your voice by changing the settings and it also gives you an option to use any background sound you like. Voxal also helps by adding different effects in already recorded files.
OS:
Windows
Features:
Super basic and easy to use

The interface is user friendly

It helps add voice effects in real time

Can create custom sound effects

Highly compatible for competitive gaming
User Reviews:
Gamers appreciate this software mainly because of how smoothly it works and how compatible it is with multiple programs. This software gets almost 4 stars from customers and it could go as high as 4.5 only if the software is updated and the interface is changed to something a bit more futuristic.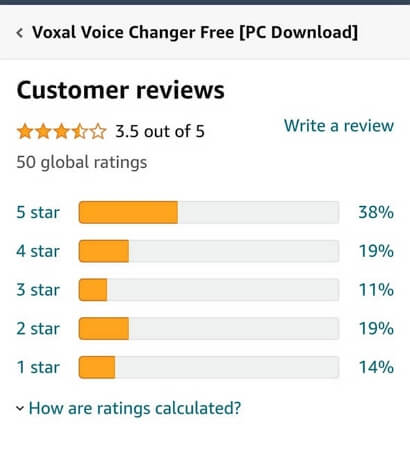 Part 2: Best 3 Robotic Voice Generator for Mobile
There are plenty of robotic voice generators for mobile and we are here to introduce you with some of the best ones in the game.
1. Voice Changer Plus
Voice changer plus is an app that can be installed in your phone quite easily and it works flawlessly for real. It is made for iOS and iPad and has a whole list of sound effects that you can add during calls or streaming.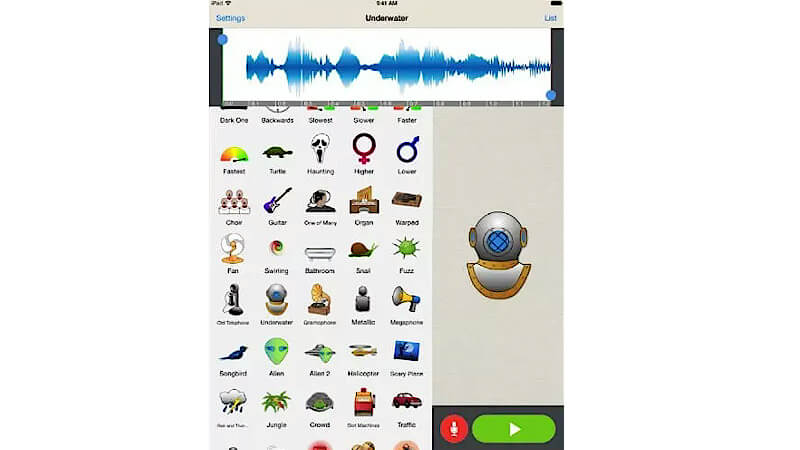 The best thing about this app is that it offers you the finest quality of robot sound effects in not just one but 2 different variations. All you need to do is just click on your desired voice and it will be added to your call or streaming without any hassle.
OS:
iOS
Features:
Simple and beginner friendly

It does not make your phone lag

It offers a wide variety of sound effects

Has an option of importing voice tracks
User Reviews:
Users seem to love this app so far and those who are not really professionals per se, think that this app is just right for them. Though it does not offer much, other than the things that you get with a basic voice changer, the app still is very impressive.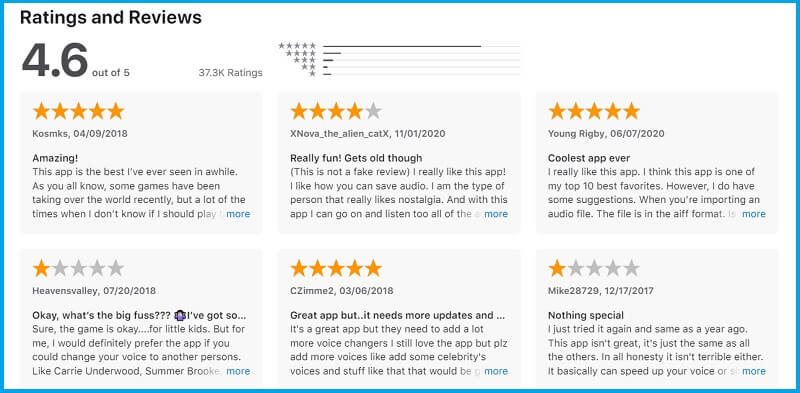 2. Voice Changer with Effect
There are a lot of apps that we literally love the first time we use them and this app is also going to be one of them. Voice Changer with Effect can modify your voice in no time and you also get a whole range of different sound effects for usage.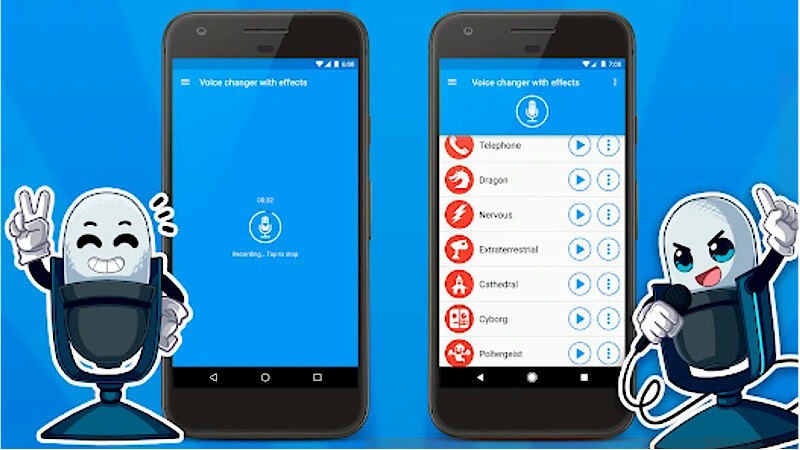 This app has more than 40 sound effects which is a lot for a mobile voice generator and the robot sound effect is also included in it. If you want a quick solution to your voice changer problem, this app is literally it.
OS:
Android
Features:
Offers different types of voice effects like robot,helium,giant.

You can record your voice with chaning voice.

It allows you create image with sound,and share to platforms like Facebook.

Create voice from text.
User Reviews: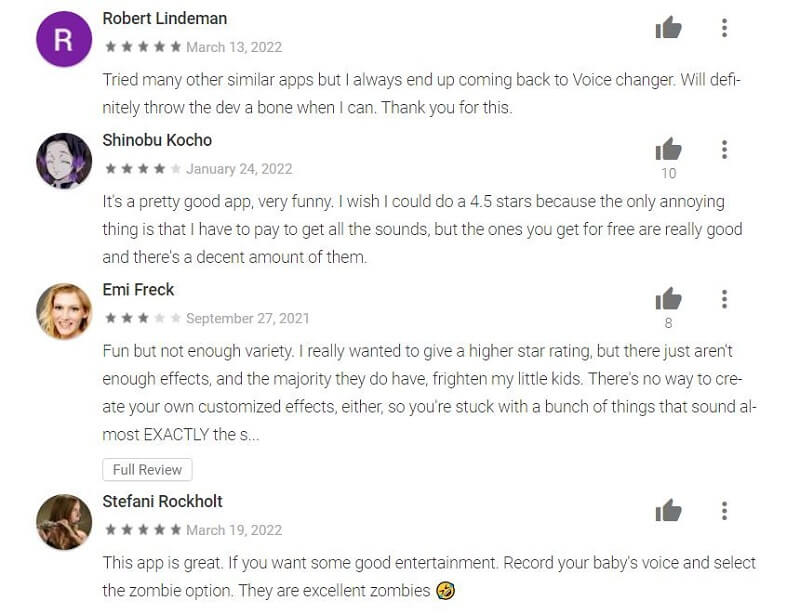 3. FunCall
FunCall is a robotic voice generator that you can use while making a call. You can even change your number for pranking your friends and it does it offers all kinds of voices to startle them.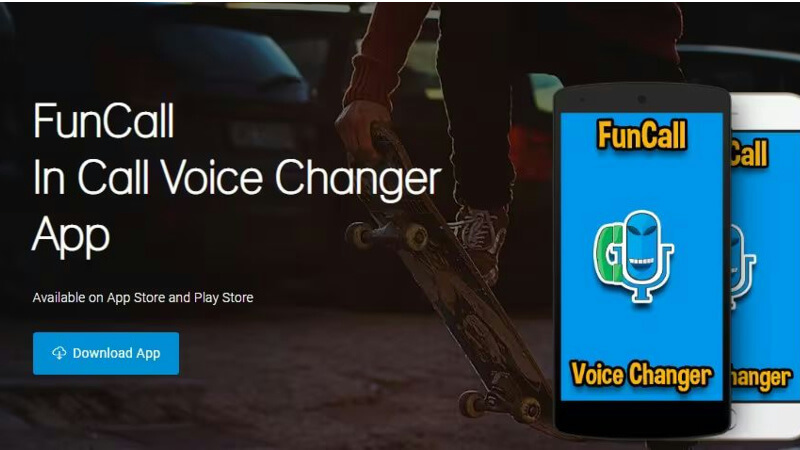 This voice changer app is super easy to use and also offers a robot sound that you can use while calling. The cherry on top is that this app is totally free and you can even make international calls while using this app without any hassle.
OS:
Android and iOS
Features:
The interface of app is very minimalist

It is totally free

It has a lot of effects to add in call

Daily awards are announced on the app
User Reviews:
It is one of those apps that are not really mainstream but are great for usage. It also has more than 4 stars and people seem to be loving it so far because of how great and easy to use it.

Summing up
Robotic voice generator are pretty common in voice changers but you need to look for the one that offers high-quality robot sound otherwise, your streaming quality would be affected.
To avoid this hassle of finding good quality sounds, we would highly recommend you try MagicMic robot voice changer, which is the finest robot voice generator you can get and offers various sound effects, so give it a go right away.