Meet Kylie Jenner, the influential reality star and entrepreneur. Have you ever wanted to incorporate her captivating voice into your live streams or content?
In this article, we'll show you how to get Kylie Jenner's AI Voice using the MagicMic AI Voice Changer. Whether you're a gamer or content creator, unlock new creative possibilities with her distinctive voice.
Let's get started!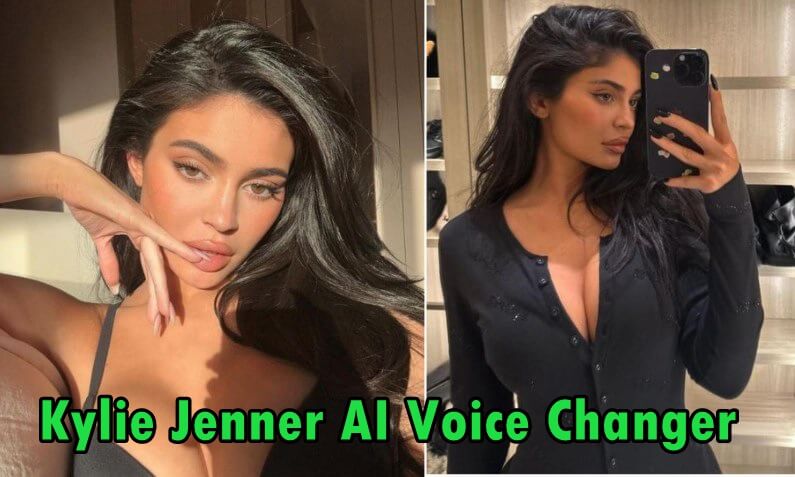 Part 1: Who is Kylie Jenner?
Kylie Jenner is a prominent figure in the entertainment industry, known for her role in the reality TV series "Keeping Up with the Kardashians." However, she's not just a TV star. Kylie has successfully ventured into the world of business, cosmetics, and fashion.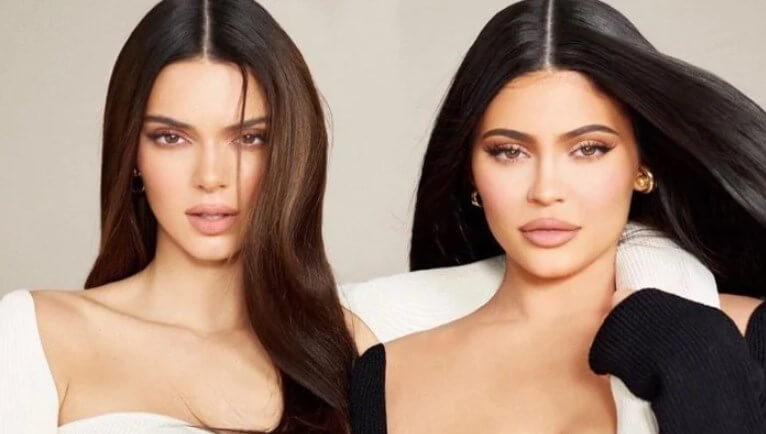 Her distinct voice is recognizable to millions of fans worldwide, making it a desirable choice for content creators and enthusiasts.
Part 2: How to Get Kylie Jenner AI Voice with MagicMic AI Voice Changer Free?
Obtaining the Kylie Jenner AI Voice is now easier than ever, thanks to the MagicMic AI Voice Changer. This powerful tool allows you to transform your voice into Kylie's iconic tones with just a few simple steps: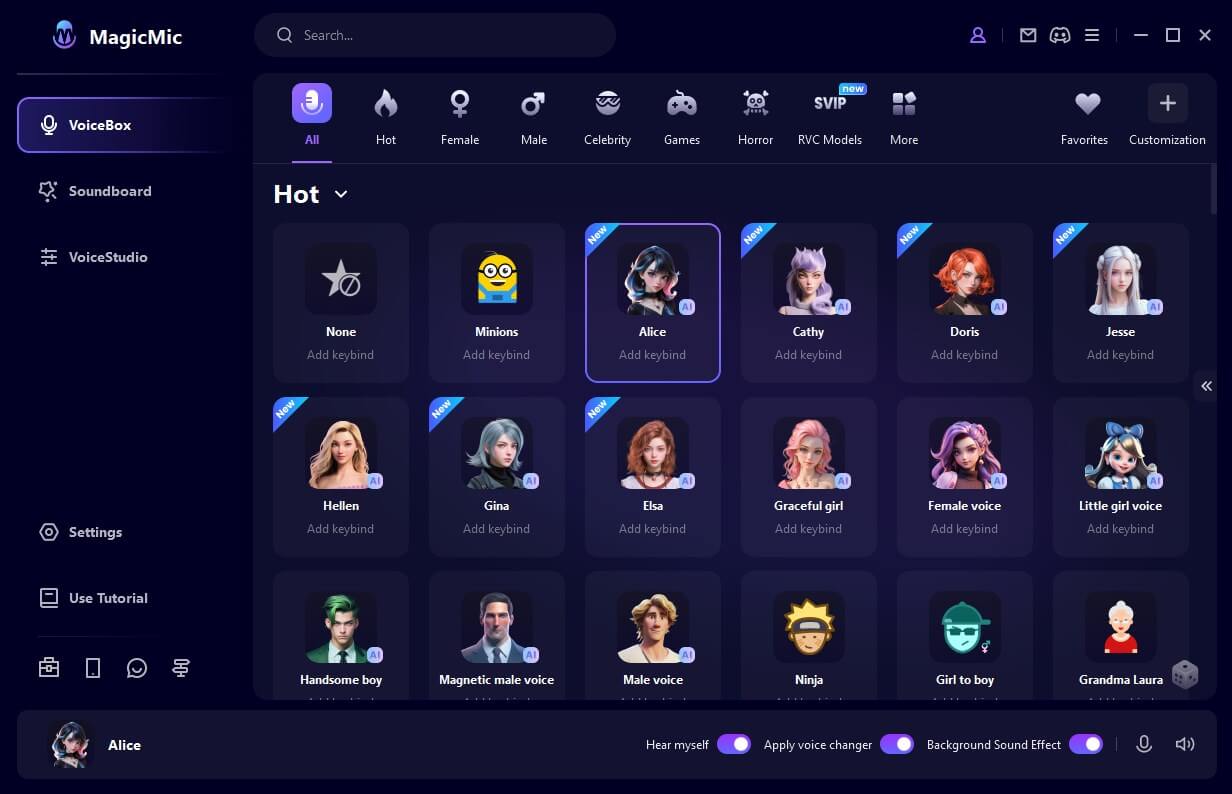 Key features of MagicMic Kylie Jenner voice changer
Dive into a treasure trove of over 600 sound effects, 200 voice memes, and 225 voice filters.

Emulate Kylie Jenner's iconic voice with a range of effects. Adjust pitch, transform into characters, and add unique tones.

Modify your voice on the fly during chats, streams, and recordings.

Create a custom soundboard filled with catchphrases and memorable moments inspired by Kylie Jenner.

Effortlessly integrate the voice changer with popular streaming platforms to elevate your live sessions.
How to use MagicMic Kylie Jenner Voice Changer?
Step 1: Download and Launch
Begin by installing the MagicMic software. Once installed, open the application and log in using your credentials.
Step 2: Configure Input and Program Settings
Navigate to the settings menu and select your microphone as the input device. Ensure that both "Apply Voice Changer" and "Hear Myself" options are enabled for real-time voice modulation.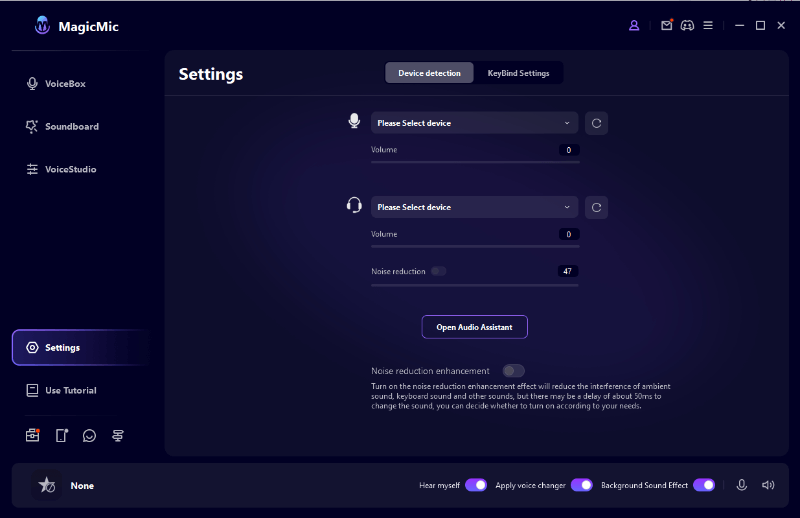 Step 3: Select the MagicMic Virtual Audio Device
Within your preferred application, select the Voice Changer Virtual Audio Device provided by MagicMic. This step ensures seamless integration.
Step 4: Choose Voice and Sound Effects
Explore the diverse range of voice effects available in MagicMic. You can opt for Kylie Jenner's voice or choose from various other options that align with your style. Additionally, set up keybinds for effortless transitions between different voice effects.
Video Guide Below About MagicMic Kylie Jenner Voice Changer:
Part 3: Get Kylie Jenner Voice Text to Speech with Kylie Jenner Voice Generator
1) VoxBox Kylie Jenner Voice Generator
Elevate your Kylie Jenner AI Voice experience to new heights with the Kylie Jenner Voice Generator. This fantastic tool opens up a world of possibilities, enabling you to incorporate Kylie's voice into text-to-speech applications, enriching your content creation, podcasts, and various projects. The irresistible blend of Kylie Jenner's captivating voice and her charming character is bound to enthrall your audience.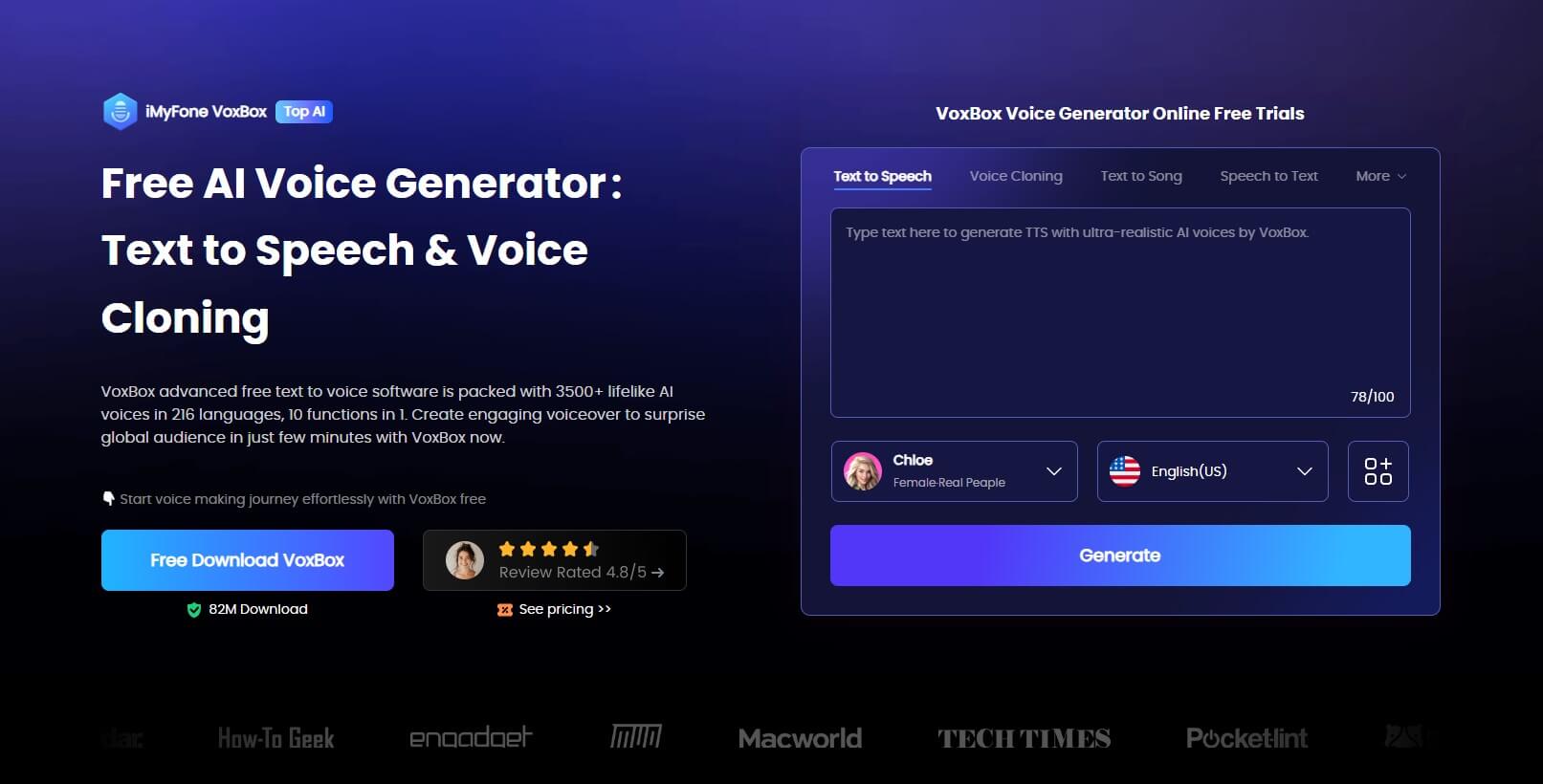 Key features of VoxBox Kylie Jenner Voice Generator
Access over 3200 voices in 46+ languages, providing a wide range of Text-to-Speech (TTS) options.

Craft authentic AI voices with natural expressions, ensuring engaging interactions with your audience.

VoxBox serves as a comprehensive solution for Text-to-Speech, Speech-to-Text, voice cloning, recording, and editing, streamlining your content creation process.

Save your voiceovers in various formats, including MP3 and WAV, for maximum usability.

Enjoy seamless navigation, robust security features, and speedy processing, delivering an optimized user journey.
How to use VoxBox Kylie Jenner AI voice generator
Step 1: Begin by downloading VoxBox and launching the application. Click on "Voice Cloning" and upload the Kylie Jenner audio you'd like to replicate.
Step 2: On the left-hand menu, locate and select "Text to Speech."
Step 3: Enter your text and pick the Kylie Jenner voice style you prefer for synthesis.
Part 4: FAQs about Kylie Jenner AI Voice
1.What is Kylie Jenner AI Voice?
Kylie Jenner AI Voice refers to an artificial intelligence-generated voice that mimics the speech patterns, tone, and voice characteristics of Kylie Jenner, the well-known American media personality, businesswoman, and socialite.
2.Is the Kylie Jenner AI Voice realistic?
Yes, the Kylie Jenner AI Voice is crafted with precision to closely resemble her actual voice.
3.Are there other celebrity voices available on MagicMic?
MagicMic offers a wide range of celebrity voices, allowing you to choose your favorite.
Final words
The Kylie Jenner AI Voice is a testament to the incredible advancements in AI technology. With MagicMic AI Voice Changer, you can immerse yourself in the world of Kylie Jenner's voice, adding a unique twist to your content creation and interactions.
Whether you're a content creator, social media enthusiast, or simply a fan, this technology puts the power of celebrity voices at your fingertips. So, why wait? Try it now!(use MagicMic)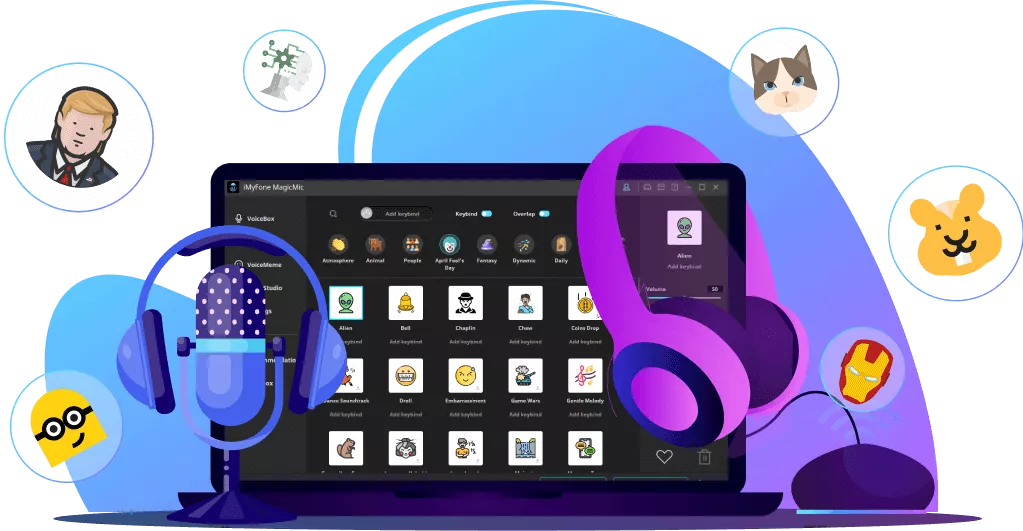 225+ Voice effects for one-click voice changing in real-time.
Huge library with 600+ Voice Effects and 200+ Voice Memes.
Sound emulator in games, live, chatting, online classes, and more.
Voice recording and audio voice changing is supported.
Voice studio lets you create any voice you like.