Step into the captivating world of Gotham City and immerse yourself in the mesmerizing presence of the infamous Joker. Unleash your inner supervillain and explore the power of the Joker Voice Changer, as we embark on a journey to unlock the distinct and chilling AI voice of the Clown Prince of Crime.
Get ready to embrace chaos and tap into the allure of this iconic character like never before.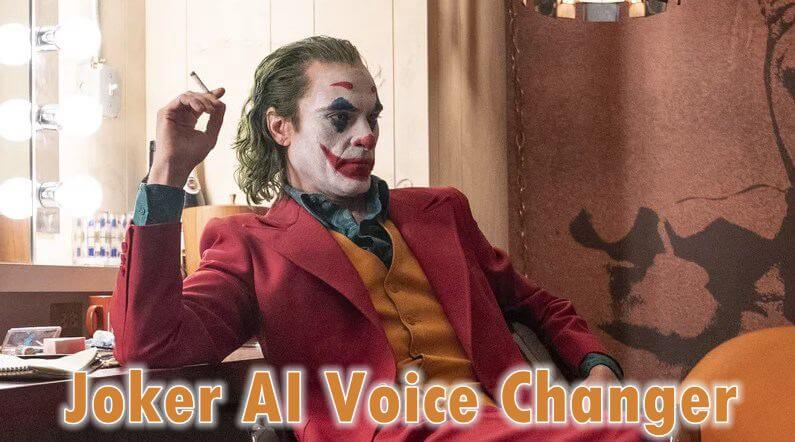 Part 1: Who is Joker?
Joker, the enigmatic character from DC Comics, is an iconic supervillain known for his chaotic nature and twisted sense of humor. He is Batman's arch-nemesis and one of the most recognizable villains in popular culture.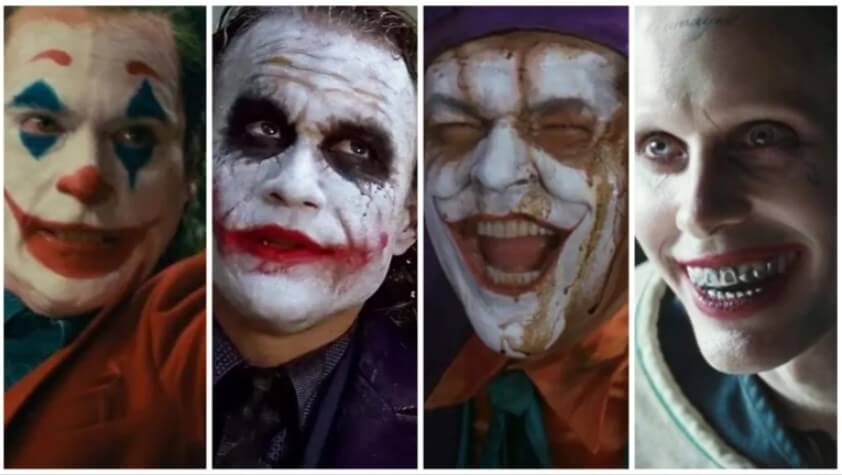 The Joker's origin story varies across different interpretations, but his signature traits include his eerie appearance, clown-like makeup, and his unpredictable and sadistic behavior. With an insatiable thirst for chaos and a cunning intellect, the Joker continues to captivate audiences with his unpredictable antics and psychological warfare against the Dark Knight.
Part 2: How to Get Joker AI Voice with Joker Voice Changer?
Step-by-step guide on obtaining the coveted MagicMic Joker AI Voice, utilizing the powerful Joker Voice Changer software to transform your voice into the embodiment of the Clown Prince of Crime.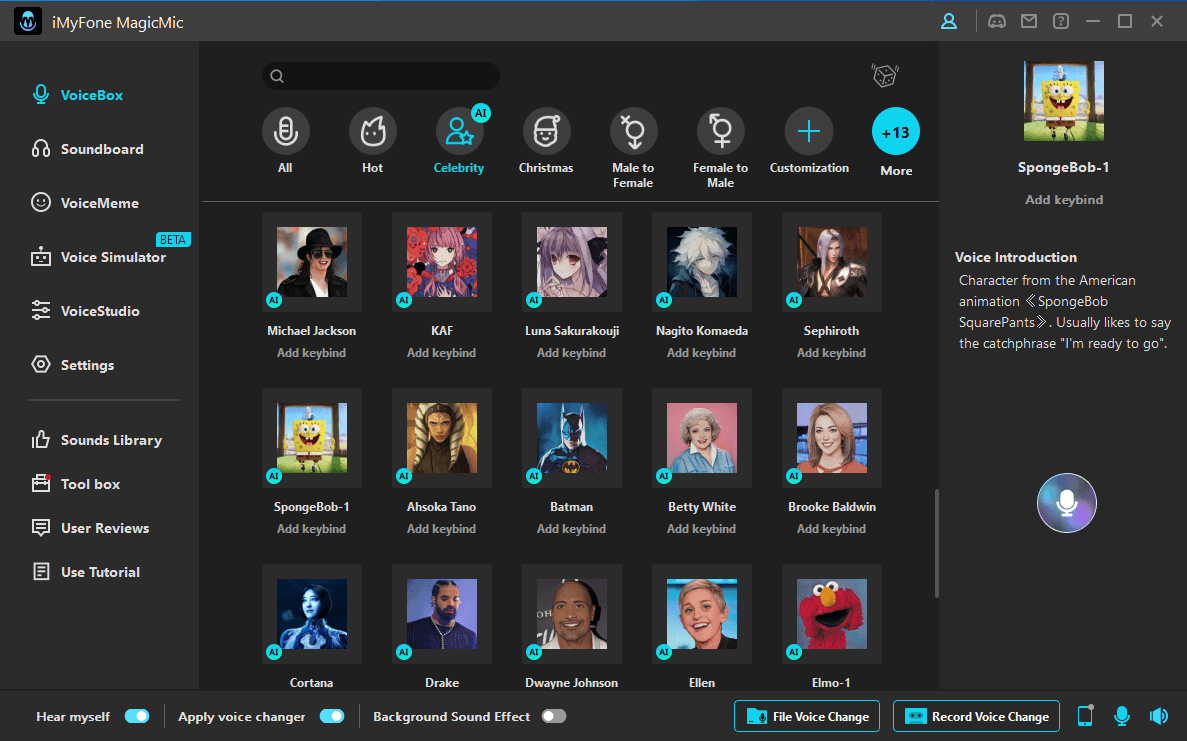 Key features of MagicMic Joker voice changer
225+ voice filters, 600+ sound effects, 200+ voice memes.

Extensive voice library with popular characters like Joker, Demon Slayer, Simpsons, SpongeBob, and more.

Real-time voice changing for chat, gaming, and streaming .

Customizable effects: adjust pitch, tone, and add background effects.

Easy integration with communication platforms and games.
How to use MagicMic Joker Voice Changer?
Step 1: Download and Launch
Download and install the MagicMic software. Open the application and log in with your email.
Step 2: Configure Input and Program Settings
Set your primary microphone as the input device. Enable "Apply Voice Changer" and "Hear myself" for real-time voice modification.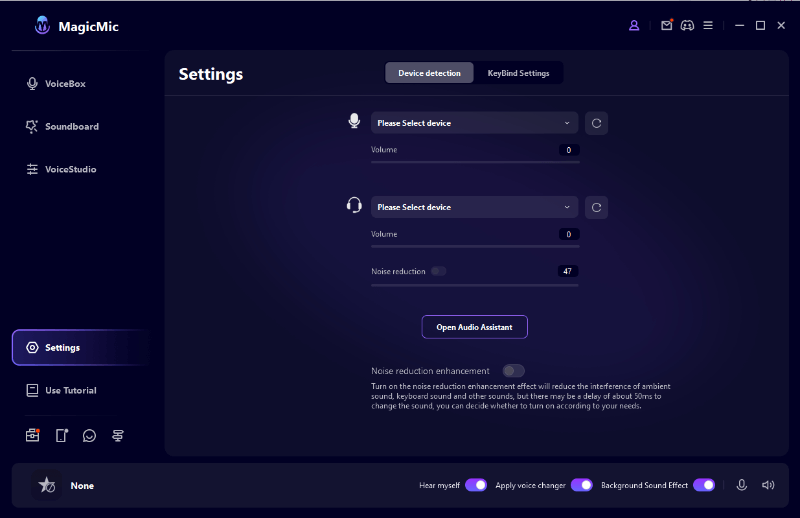 Step 3: Select the MagicMic Virtual Audio Device
Choose the Voice Changer Virtual Audio Device in your desired application for accurate voice capture and integration.
Step 4: Choose Voice and Sound Effects
Explore various voice effects in MagicMic, such as "Joker". Set keybinds for smooth transitions between effects.
Video Guide Below About MagicMic Joker Voice Changer:
iMyFone VoxBox is a leading Joker TTS voice generator with 3,200+ voice selections, supporting 46 languages and compatible with various file formats.
Enjoy features like TTS and audio generation for flawless audio creation. No recording equipment or synchronization required.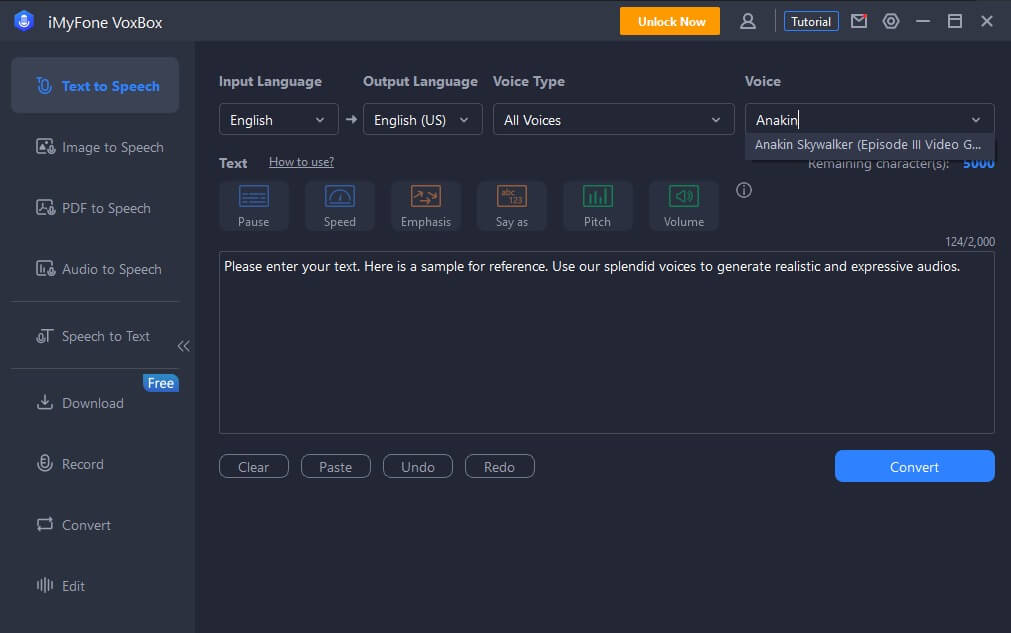 Part 3: Top 10 Joker Quotes
Here are the top 10 Joker quotes that showcase his dark humor and madness:
"Why so serious?"

"I believe whatever doesn't kill you simply makes you... stranger."

"Do I really look like a guy with a plan?"

"Introduce a little anarchy. Upset the established order, and everything becomes chaos."

"I'm not a monster. I'm just ahead of the curve."

"Madness is like gravity. All it takes is a little push."

"Smile, because it confuses people. Smile, because it's easier than explaining what is killing you inside."

"I'm a dog chasing cars. I wouldn't know what to do with one if I caught it!"

"You know, I'll never understand why people choose to believe in good."

"It's not about money. It's about sending a message."
To add a touch of the Joker's voice to your own repertoire, you can use the MagicMic voice changer, allowing you to emulate his distinct tone and deliver these iconic quotes with an eerie authenticity.
Part 4: FAQs about Joker AI Voice
1. What is Joker AI Voice?
With Joker AI Voice, you can transform your own voice into that of the Joker, allowing you to add a touch of madness and menace to your audio recordings, voice chats, or content creation.
2. What is the Joker movie about?
The Joker movie is a character study that explores the origin and transformation of Arthur Fleck into the iconic Batman villain, the Joker.
3. What awards did the Joker movie win?
The Joker movie won several Academy Awards, including Best Actor for Joaquin Phoenix, and received recognition for its direction, cinematography, and screenplay.
Final words
Embrace the dark allure of the Joker with the Joker Voice Changer and elevate your audio creations to new heights. Unleash your creativity and become the embodiment of Gotham's most notorious villain with MagicMic Joker AI voice. It's time to unlock the power of the Joker and leave a lasting impact on your projects. Don't wait, try it now!(use MagicMic)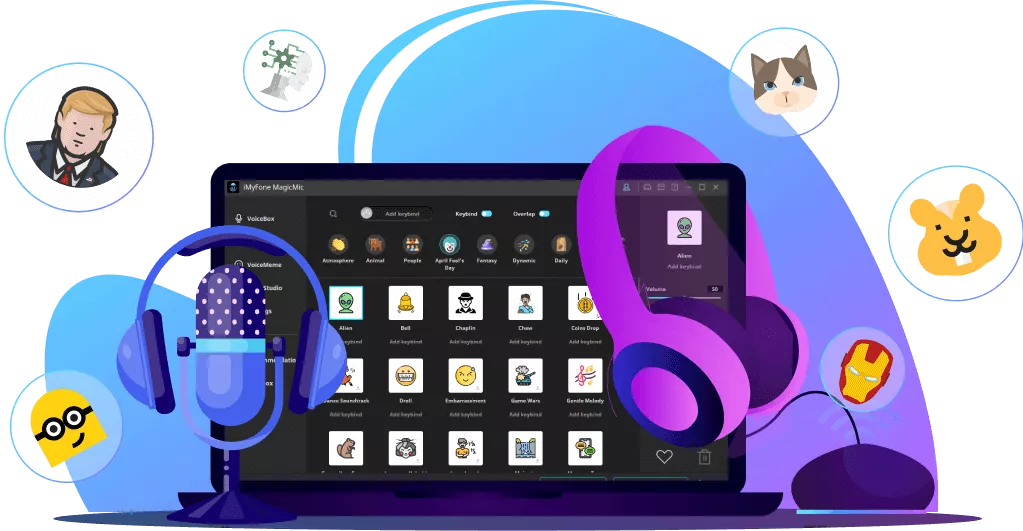 225+ Voice effects for one-click voice changing in real-time.
Huge library with 600+ Voice Effects and 200+ Voice Memes.
Sound emulator in games, live, chatting, online classes, and more.
Voice recording and audio voice changing is supported.
Voice studio lets you create any voice you like.