Experience the magic of the Emilia Clarke AI Voice Changer, the revolutionary tools that allows you to embody the iconic character of Daenerys Targaryen from Game of Thrones. Harness the real-time AI voice transformation to unleash your inner dragon queen.
Part 1: Who is Emilia Clarke?
Emilia Clarke, born on October 23, 1986, is a British actress widely recognized for her role as Daenerys Targaryen in the popular HBO series Game of Thrones (2011-2019).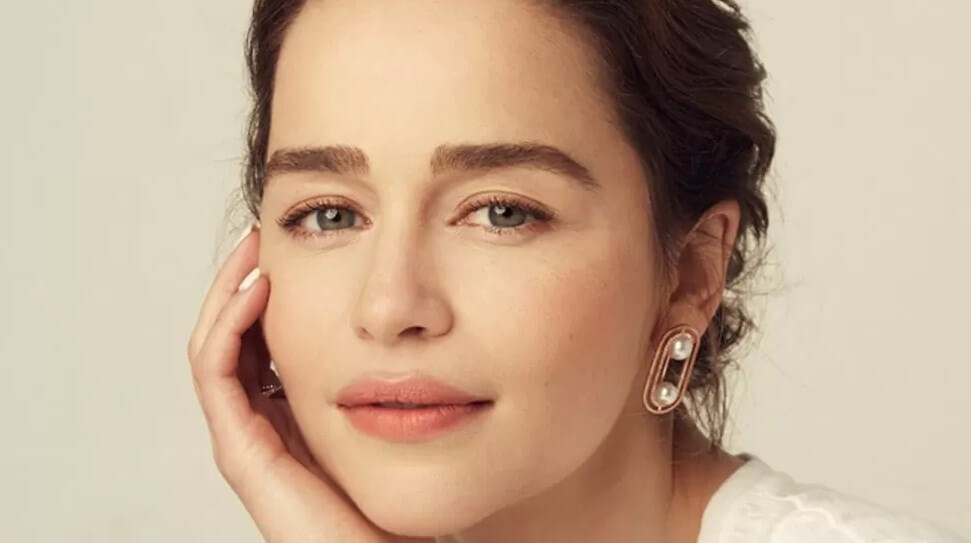 With her captivating performance, Emilia Clarke garnered critical acclaim and earned multiple Primetime Emmy Award nominations. Beyond her iconic portrayal in Game of Thrones, Clarke has showcased her talent in various stage productions, films, and TV series, solidifying her status as a prominent figure in the entertainment industry.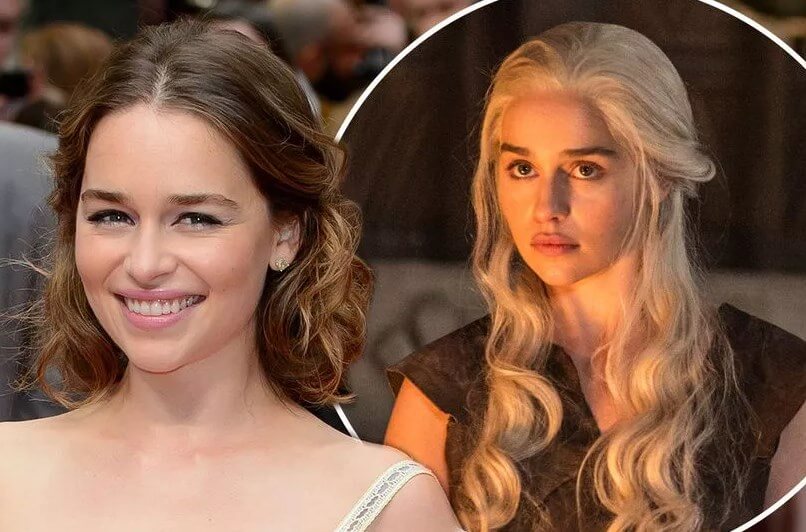 Part 2: How to Get Emilia Clarke AI Voice with Real-time AI Voice Changer
Unlock the power of the Emilia Clarke AI Voice Changer and step into the shoes of Daenerys Targaryen. Follow a simple guide to generate Emilia Clarke's voice in real-time, allowing you to speak like the iconic character effortlessly.
1) iMyFone MagicMic Emilia Clarke AI Voice Changer
MagicMic, a popular real-time voice changer software, now offers an AI-powered Emilia Clarke voice.
Key features of MagicMic
Emilia Clarke AI Voice Generator
225+ voice effects, including 600+ soundboards and 200+ voice memes.

Transform your voice into Emilia Clarke, Patrick Bateman,Jigsaw, and more iconic characters.

Real-time voice modification for calls, video chats, and streaming.

Access a vast library of Emilia Clarke phrases and audio effects.

Compatible with popular platforms like Discord and Skype.

Customize voice parameters for the perfect Emilia Clarke-inspired voice.
How to Get Emilia Clarke AI Voice?
Step 1: Download and Launch
Install and sign in to experience the power of Emilia Clarke AI Voice.
Step 2: Configure Input and Program Settings
Select your microphone and enable voice changer options for instant transformations.
Step 3: Select the MagicMic Virtual Audio Device
Integrate seamlessly by selecting Voice Changer Virtual Audio Device in your preferred app.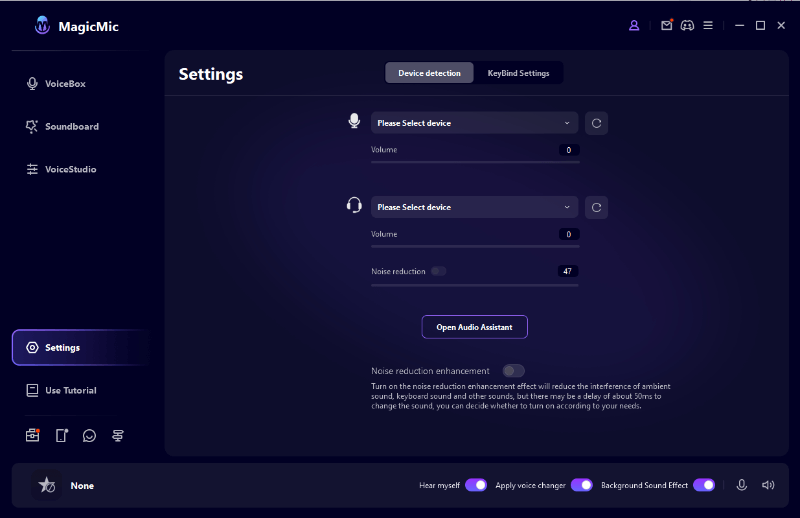 Step 4: Choose Voice and Sound Effects
Explore a variety of voice effects in MagicMic and assign them to convenient keybinds.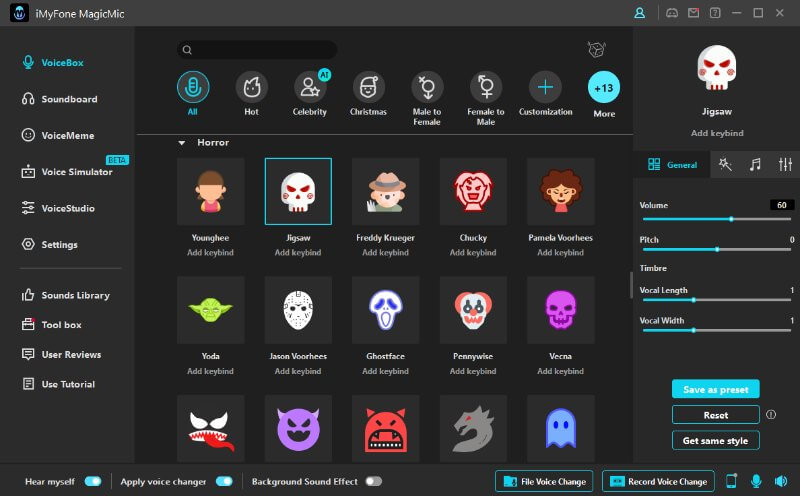 Step 5: Create Your Own AI Voice
Upload audio clips and unleash your creativity to create unique Emilia Clarke-inspired voice modifications.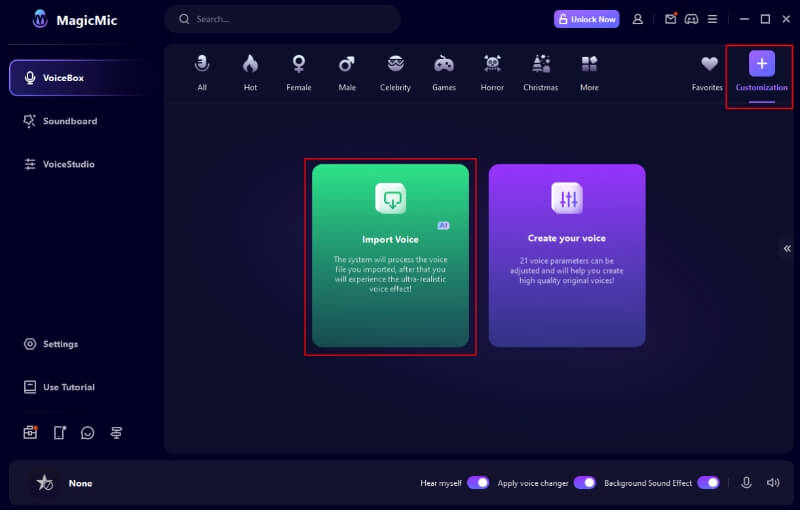 Watch the Video Below To Know More About Emilia Clarke AI Voice Changer:
Experience real-time speech-to-speech voice conversion that preserves emotion and speech patterns. Access a vast voice library and user-friendly interface for seamless voice modulation without expensive equipment.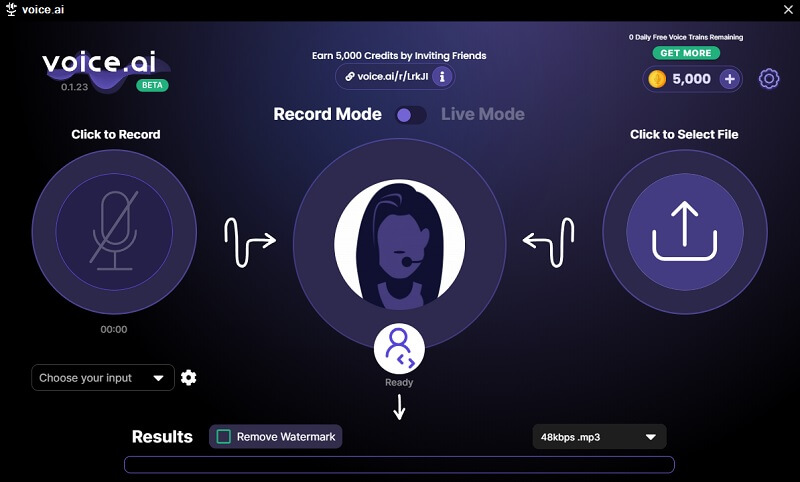 Key features
Harnessing cutting-edge AI for voice and speech recognition.

Seamless speech-to-speech transformation with emotion retention.

Access to a wide range of customizable voices.

User-Friendly Interface: Intuitive platform for easy utilization.

Delivering expressive and natural voice modifications.
How to use Voice.ai?
Step1: Download: Visit the Voice.ai website and download the installer.
Step2: Install: Run the installer, accept the Terms of Service, and grant the required permissions.
Step3: Open: Launch the Voice.ai.exe application on your device.
Step4: Register: Sign up for a free account to unlock the full features and capabilities of Voice.ai.
Part 3: Other Emilia Clarke AI Voice Generators that You can Try
Unlock text-to-speech, speech-to-text, and voice cloning features. Enjoy voice recording, audio editing, and video conversion for effortless audio management on any device.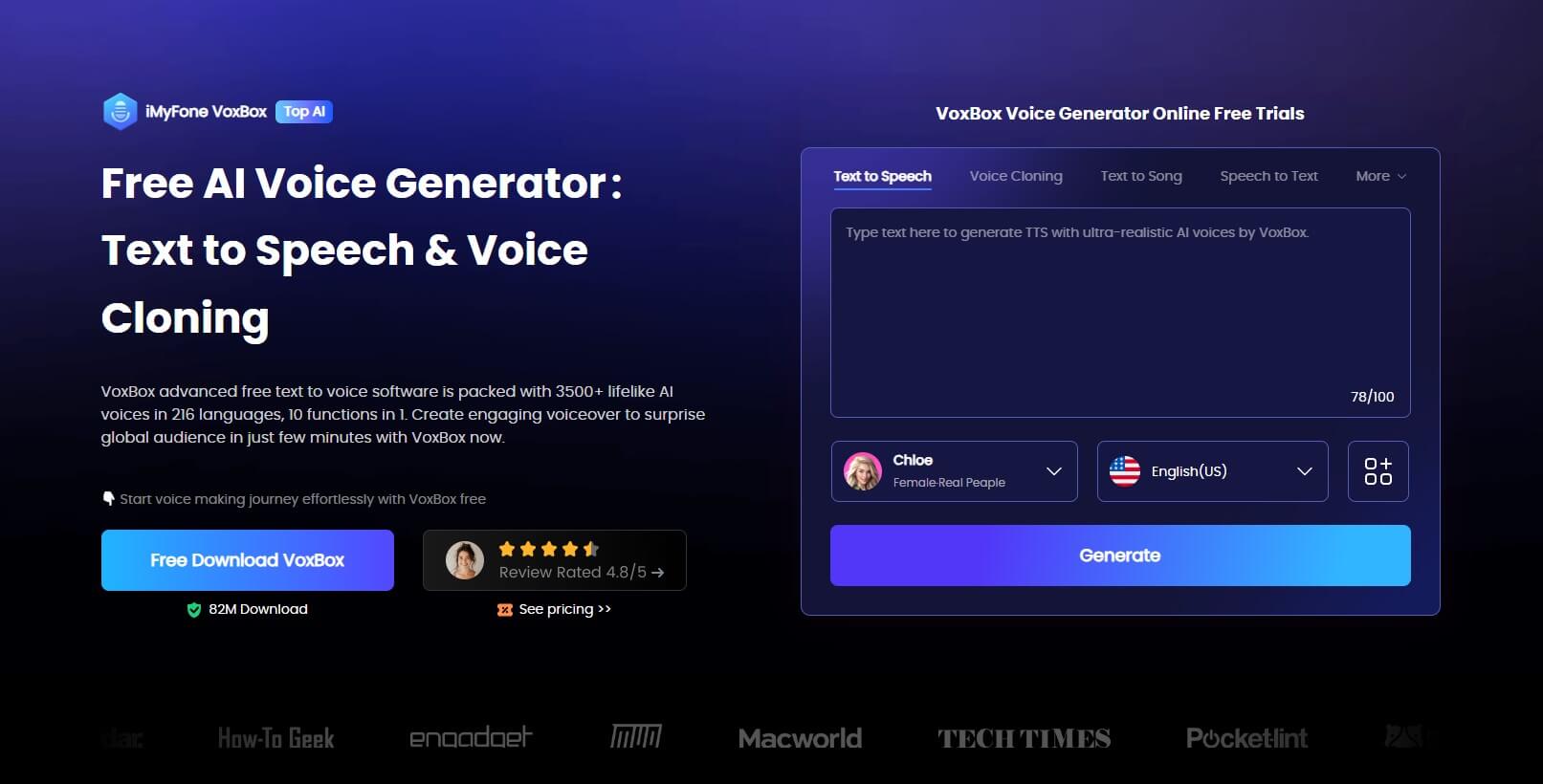 Key features
Choose from a wide range of voice types, including Twitch streamers, YouTubers, and professional footballers.

Access 3200+ AI voices in 46+ languages, including 100+ accents for natural speech.

Enjoy speech-to-speech, voice cloning, and text transcription capabilities for versatile use.

Personalize pitch, speed, and volume to suit your preferences.

Experience excellent sound quality with output formats such as OGG, WAV, and MP3.
How to use VoxBox Patrick Bateman AI voice generator?
Step 1: Get VoxBox and install it on your device.
Step 2: Upload relevant famous human audio in the "Voice Cloning" section and wait for the desired voice.
Step 3: Choose "Text to Speech," select the Cloned Voice name, enter the text, and click "Convert" to export the voiceover.
Empowering Content Creation with AI Tools. Enhance media editing and synthesis. Unlock expressive capabilities. Explore new horizons with Lyrebird.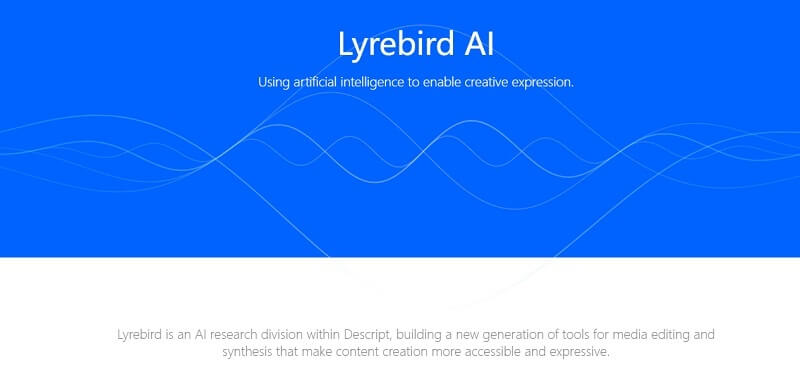 Key features
Lyrebird offers powerful tools for media editing

With Lyrebird, users can generate synthetic voices and create custom voice profiles

Lyrebird prioritizes accessibility, providing intuitive interfaces and user-friendly features

Lyrebird empowers users to express themselves creatively by providing a range of tools and features
How to use Fakeyou?
Step1: Visit the Lyrebird website and sign up for an account
Step2: Explore the available services provided by Lyrebird
Step3: Select the service that aligns with your needs.
Part 4: Unveiling the Secrets: Emilia Clarke's Exciting Appearance at San Antonio Comic Con
Emilia Clarke, renowned for her role as Daenerys Targaryen in "Game of Thrones," is set to make a special appearance at the San Antonio 2023 Superhero Comic Con and Car Show. This event will mark the first time she and fellow actor Kit Harington, known for his portrayal of Jon Snow, will be together at a comic con in North America.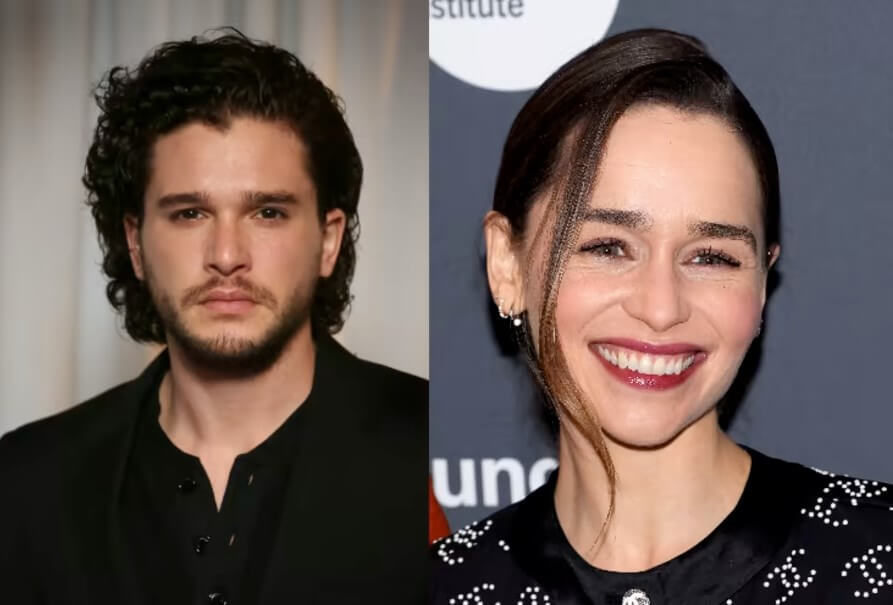 Clarke's upcoming role in the Marvel Cinematic Universe's "Secret Invasion" on Disney+ has generated significant anticipation. Alongside her remarkable TV career, she has also made notable appearances in films like "Solo: A Star Wars Story" and "Terminator Genisys."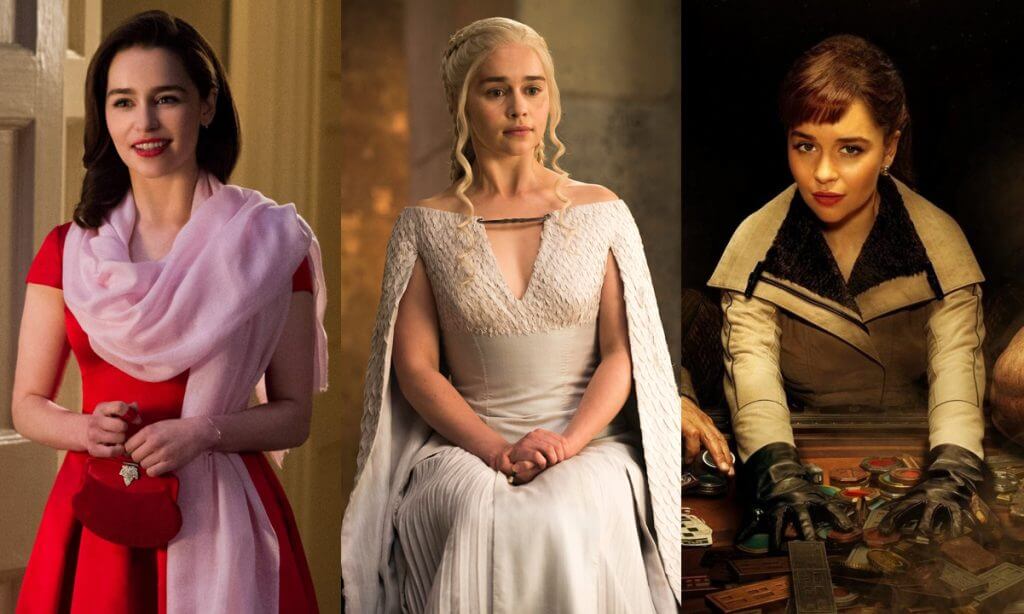 Part 5: Hot FAQs about Emilia Clarke AI Voice
1. How can I get Emilia Clarke AI Voice?
To acquire Emilia Clarke AI Voice, you can utilize AI voice generators or voice modulation software that provide her distinctive voice profile. These advanced tools utilize AI algorithms to modify your voice or create a synthetic voice similar to Emilia Clarke's persona.
2. How tall is emilia clarke and how old is emilia clarke?
Emilia Clarke stands at a height of 5 feet 2 inches (1.57 meters),she was born on October 23, 1986, making her 36 years old.
3. Who is Emilia Clarke's Husband?
Emilia Clarke is currently believed to be single. Despite her involvement in several high-profile relationships, she has not yet tied the knot.
Final words
Immerse yourself in the world of Game of Thrones and embrace the power of the Emilia Clarke AI Voice Changer. Unleash your creativity, entertain others with your Daenerys Targaryen impressions, and embark on an unforgettable vocal adventure with MagicMic AI Voice Changer.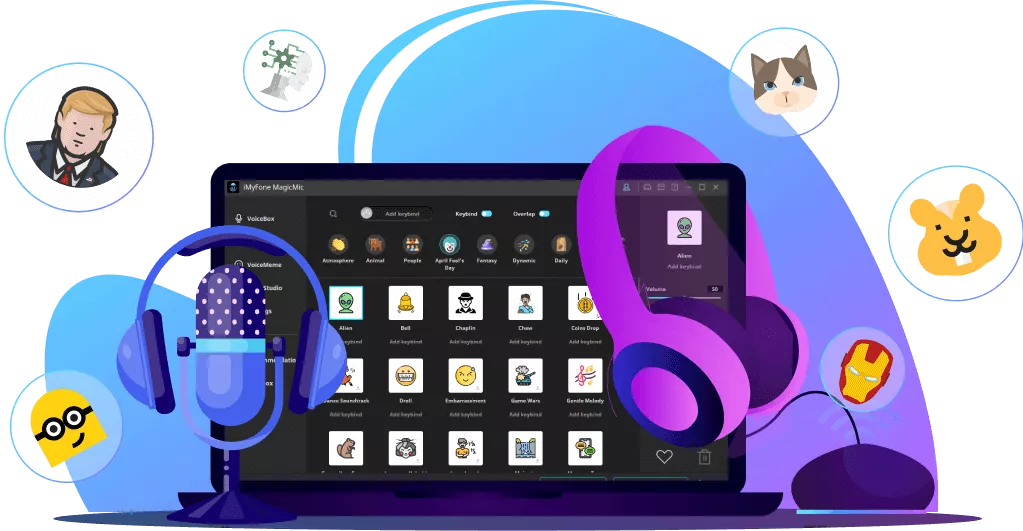 225+ Voice effects for one-click voice changing in real-time.
Huge library with 600+ Voice Effects and 200+ Voice Memes.
Sound emulator in games, live, chatting, online classes, and more.
Voice recording and audio voice changing is supported.
Voice studio lets you create any voice you like.