Cinnamoroll, the lovable white puppy with long ears and a cinnamon roll tail, has captured the hearts of fans worldwide. Now, with the power of AI technology, you can bring Cinnamoroll's charming voice to life.
In this article, we will explore Cinnamoroll AI Voice, including voice changers and generators, to help you transform your own voice into that of this adorable character.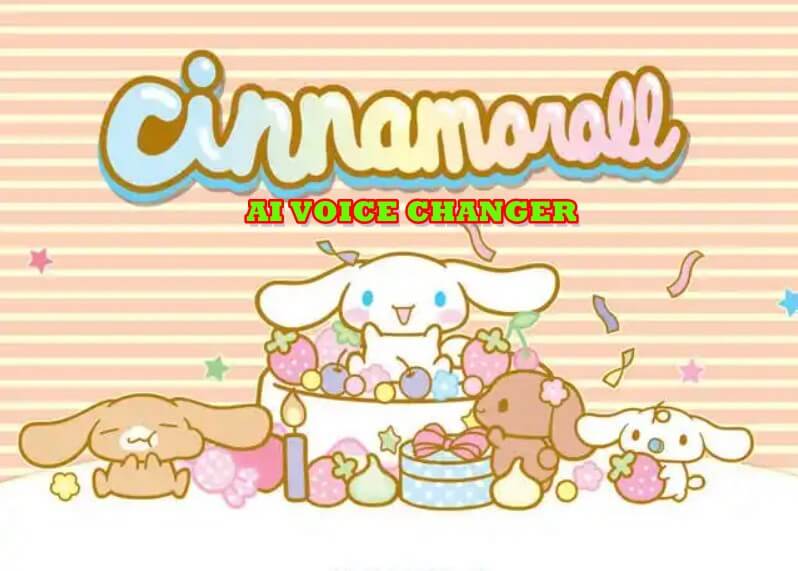 Part 1: Who is Cinnamoroll?
Cinnamoroll is a character created by Sanrio in 2001. He is a white puppy with chubby cheeks, long ears, blue eyes, and a tail that resembles a cinnamon roll. Cinnamoroll has become popular for his adorable appearance and lovable personality. He has appeared in manga, anime, movies, and various merchandise.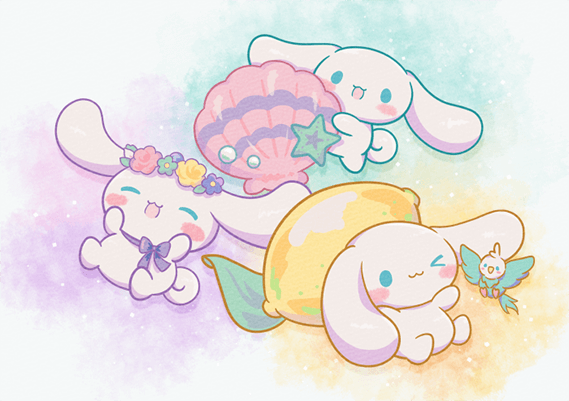 Cinnamoroll is known for his playful nature and his ability to fly with his long ears. He is often seen exploring the town, seeking new adventures, and spending time with his friends at Café Cinnamon.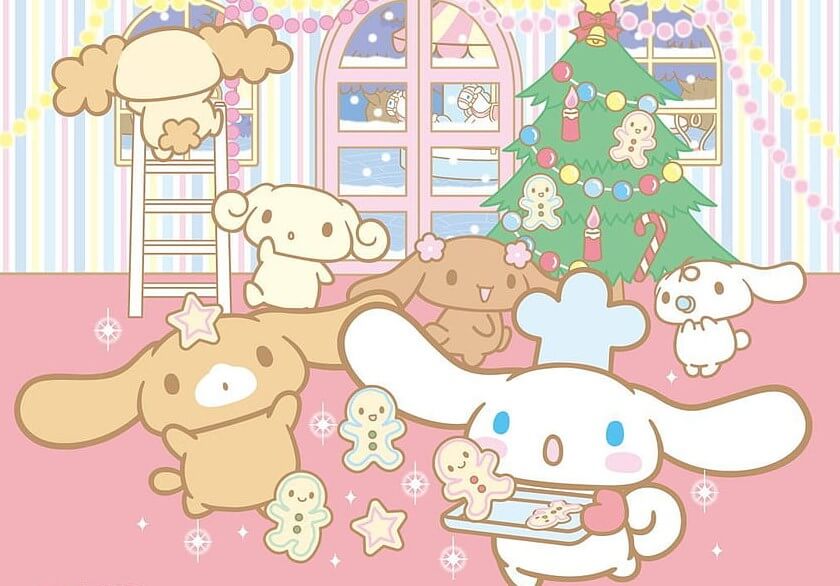 Part 2: How to Get Cinnamoroll AI Voice - Real-time AI Voice Changer
Thanks to real-time AI voice changers, transforming your voice into Cinnamoroll's is easier than ever. One notable option is the Magicmic Cinnamoroll AI Voice Changer. This innovative tool allows you to instantly modify your voice in real-time, capturing the essence of Cinnamoroll's adorable voice. With its user-friendly interface and compatibility with different devices, you can effortlessly immerse yourself in the world of Cinnamoroll.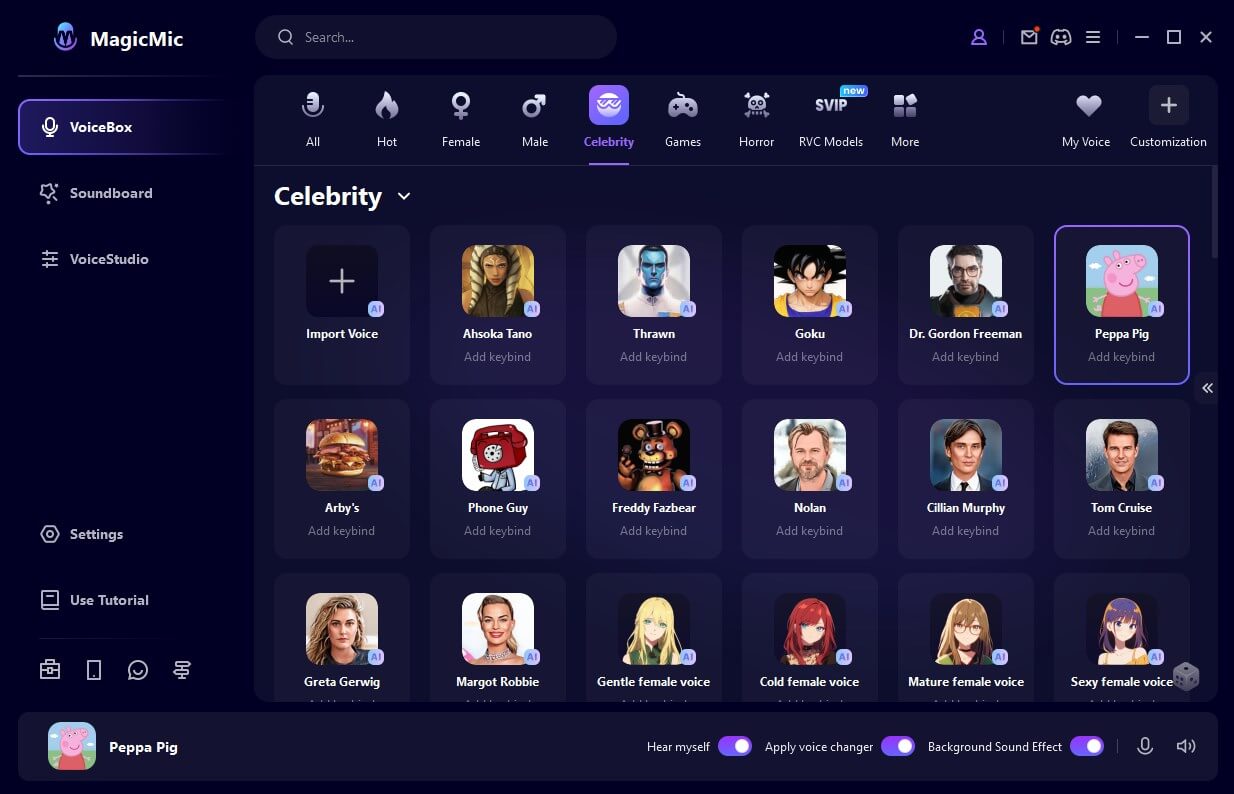 Key features of MagicMic
Cinnamoroll AI Voice Changer
It provides 225+ voice effects,600+ voice effects and 200+ voice memes.

Transform your voice into the lovable Cinnamoroll character.

It provides a wide range of voice effects, including popular characters like Cinnamoroll, Hello Kitty, Peppa Pig, Mickey Mouse, Elmo, SpongeBob and more.

Real-time voice modification for live chats, gaming, and more.

Users can customize their voices with pitch, reverb, echo, and other effects to sound like Cinnamorollor other characters.

It supports various communication platforms like Discord, Skype, TeamSpeak, and more, making it versatile and accessible.
How to get Cinnamoroll AI voice?
Step 1: Download and Launch
Download and install the MagicMic software, then sign in to your account.
Step 2: Configure Input and Program Settings
Set your main microphone as the input device and enable the "Apply Voice Changer" feature. Activate the "Hear Myself" option for monitoring.
Step 3: Select the MagicMic Virtual Audio Device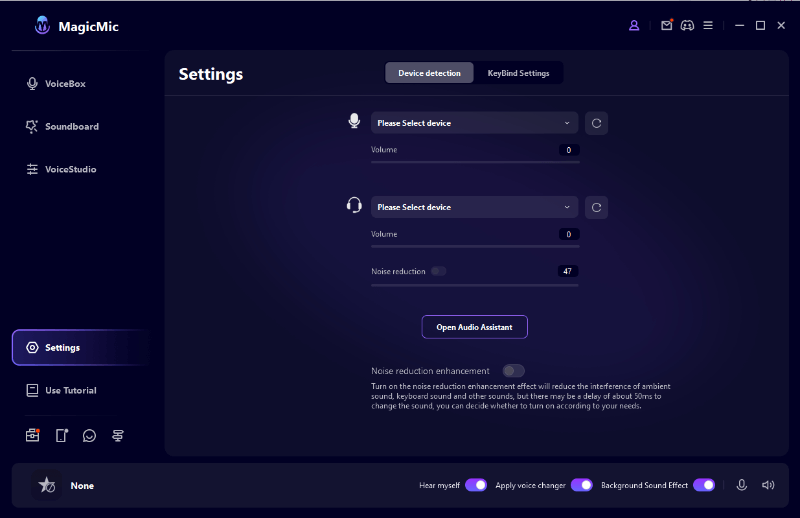 Choose the MagicMic Virtual Audio Device as the input in the application where you want to use voice modification.
Step 4: Choose Voiceor CreateAI Voice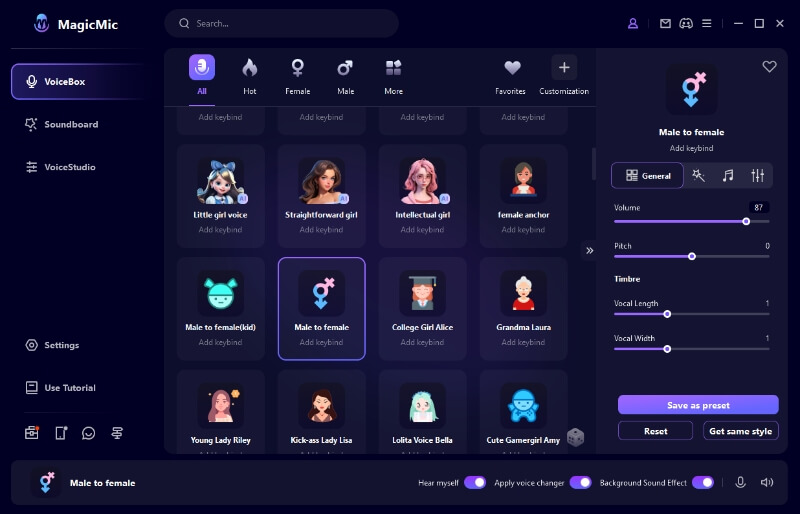 Explore effects in MagicMic, assign keybinds, create personalized AI voices, such as Cinnamoroll voice.
Watch the Video About Cinnamoroll AI Voice Changer:
Part 3: Other Cinnamoroll AI Voice Generator
VoxBox is a remarkable AI-powered voice generator designed to breathe life into your audio projects. With the Cinnamoroll voice generator feature, effortlessly infuse the enchanting charm of Cinnamoroll into your rap, pop, and singer voices, allowing your creativity to flourish.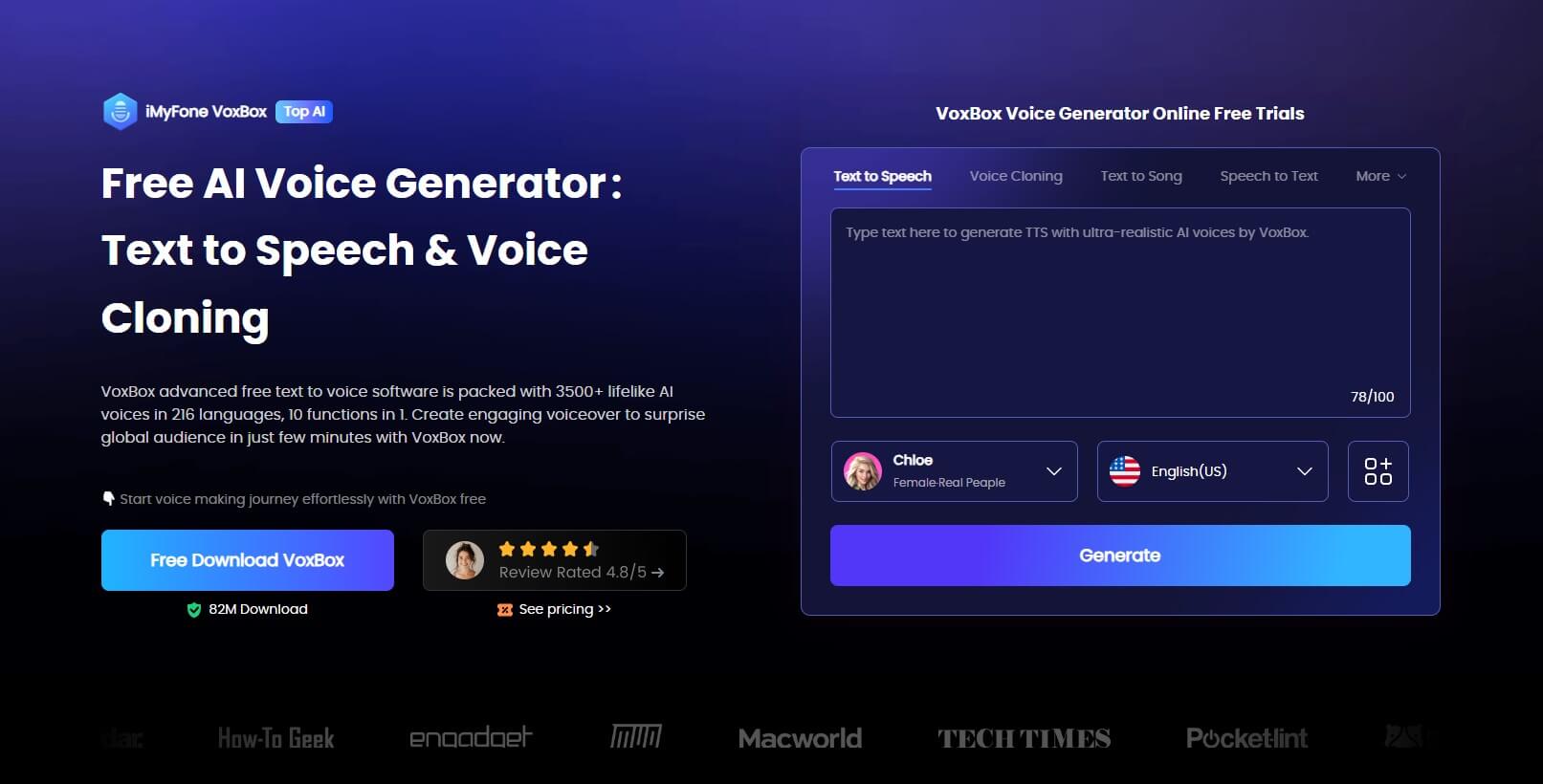 Part 4: FAQs about Cinnamoroll AI Voice
1. What is Cinnamoroll AI Voice?
Cinnamoroll AI Voice refers to an artificial intelligence-powered technology that allows users to transform their voices into the adorable character Cinnamoroll.
2. What animal is cinnamoroll?
Cinnamoroll is a white puppy.
3. How to get cinnamoroll backpack roblox?
By serving 1000 customers in My Hello Kitty Cafe, you can earn the "Serve 1000 customers!" badge and unlock the Cinnamoroll Backpack accessory.
4. Who is the voice actor of Cinnamoroll?
Jenny Yokobori voices Cinnamoroll in Hello Kitty and Friends Supercute Adventures.
5. Who is cinnamoroll best friend?
Cinnamoroll's adorable squad of friends includes Milk, Chiffon, Mocha, Espresso, and Cappuccino. They form the "Cinnamon Friends" and enjoy exciting adventures and coffee-filled moments together.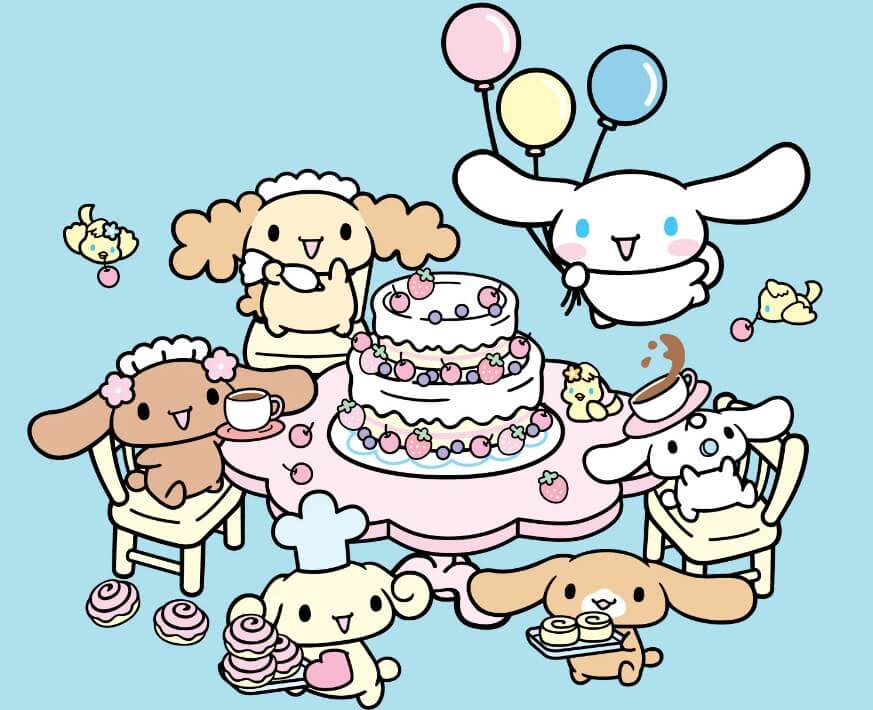 Final words
Unleash your creativity and infuse your audio projects with the enchanting voice of Cinnamoroll. With Cinnamoroll AI Voice and the MagicMic voice changers and generators, you can bring this beloved character to life in a whole new way.Experience it for yourself!(use MagicMic)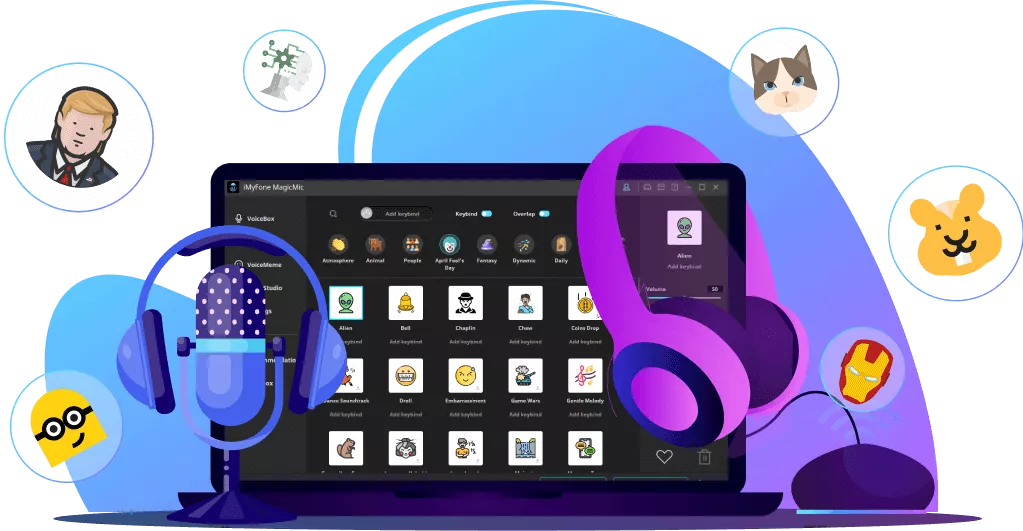 225+ Voice effects for one-click voice changing in real-time.
Huge library with 600+ Voice Effects and 200+ Voice Memes.
Sound emulator in games, live, chatting, online classes, and more.
Voice recording and audio voice changing is supported.
Voice studio lets you create any voice you like.