VivaVideo is a popular video editing application for Android and iOS. It is an excellent application, and you can do almost any video type of video edits by using it. In this article, we will have an in-depth look at the application. We will discuss its features, interface, pros, and cons. We will also share some alternatives of VivaVideo.
Part 1. Interface
The interface of VivaVideo is simple, user-friendly, and up to the mark. It looks simple and clean, unlike some other video editors that have an overpopulated interface. When you open the application, there are simple options for editing, audio conversion, slideshows, mixer, and video saver. The user can easily select the desired option. Moreover, it also keeps your projects, and you can access them from Drafts.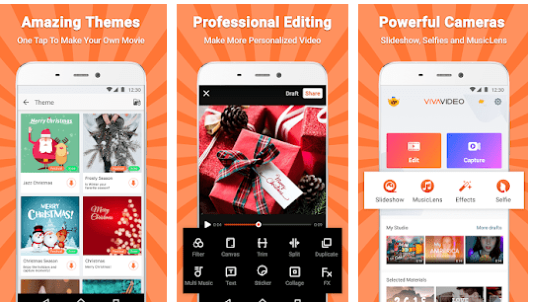 The video editor is also simple. There are five tabs at the bottom: Theme, Music, Clip Edit, Text & Fx, and Filter. You can tap on any tab to see the tools. After tapping, you will have a list of relevant tools. You can select any tool to make edits. Everything is quite simple and requires only a few taps. The best part is that you can add exciting effects, filters, stickers, and Fx without any hassle. Just select the desired one and tap on it. It will be added to the video.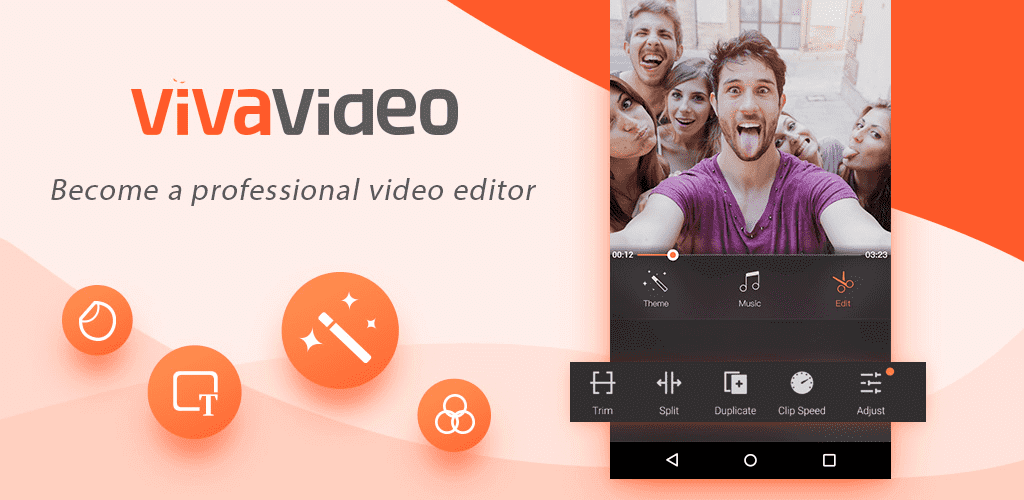 The timeline of the video editor also looks clean. You can also have multiple sound and video tracks on the timeline. Thus, editing clips and placing them in the right position is simple.
Part 2. Editing Features
Basic Editing Tools
VivaVideo has all the basic tools for video editing. You can cut, trim, reverse, crop, and adjust speed. Within a few taps, you can make your video perfect.
Transitions and Filters
There is a wide range of transitions, filters, and effects. You can apply any of them to your videos to make them more engaging and appealing. You can also adjust brightness, contrast, saturation, sharpness, temperature, hue, shadow, and other things.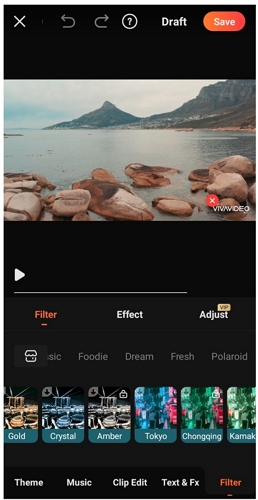 Text
You can add text to your videos using VivaVideo. The best part is that there are dozens of text styles and animations available. You can also select the font you like and make your videos eye-catching. You can add titles, subtitles, captions, and end titles without any hassle.
Music and Sound Effects
VivaVideo offers a library of music and sound effects. You can search for music according to genres. You can also add your own music to the video. The sound effects library is also commendable. You can add the desired sound effect to your videos with one tap.
You can also use the voice changer to change the sound of the video.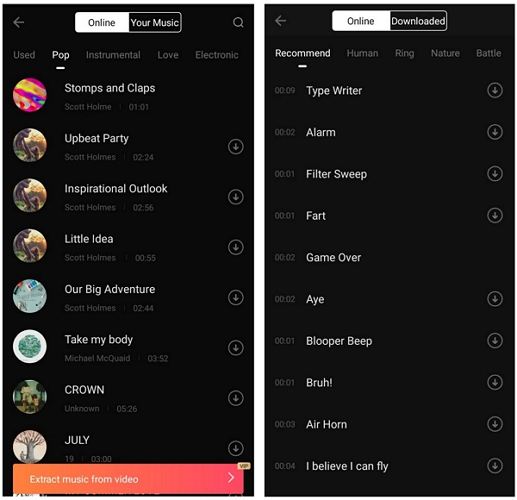 Themes
There are dozens of templates available according to different occasions. You can select any theme and make a perfect video in no time. All themes are professionally designed to make your videos more engaging.
Part 3. Pros and Cons
Pros:
VivaVideo is a simple video editing application. If you want to save yourself from complicated software, then it is the best option.
You can add filters, stickers, and effects with one tap only.
There are many templates available to create stunning videos for social media. You can use templates to create amazing and engaging videos without any hassle.
VivaVideo offers various styles and fonts for text. The text in your video will look splendid.
There can be multiple layers or tracks of videos and music in the timeline. So, you can edit your videos in it like a desktop application.
It is an all-in-one video editing application with all tools you need for basic video editing.
Cons:
The application is only suitable for editing short videos. If you try to edit longer videos, it will lag a lot. It will take more time to upload, add effects, and do other things.
You cannot edit GIF files in this video editor.
There are limited features in the free version, and you can only edit videos shorter than 5 minutes.
Part 4. 3 Best Alternatives for Viva Video Editor
VivaVideo is an amazing app, but it has some issues and cons. For instance, it is a mobile application with limited tools, so if you want more advanced features, you need to use a desktop tool. Moreover, some people find VivaVideo a bit difficult, so we will introduce a simple tool. To cover the cons and issues of VivaVideo, we are going to introduce some of the best alternatives.
Filme is a desktop video editor for Windows and macOS. It is a powerful video editor with all the basic and advanced video editing tools. You can use it to make stunning videos like a professional. The important thing about Filme is that it is a user-friendly and simple video editor, so anyone can use it without any prior experience in video editing.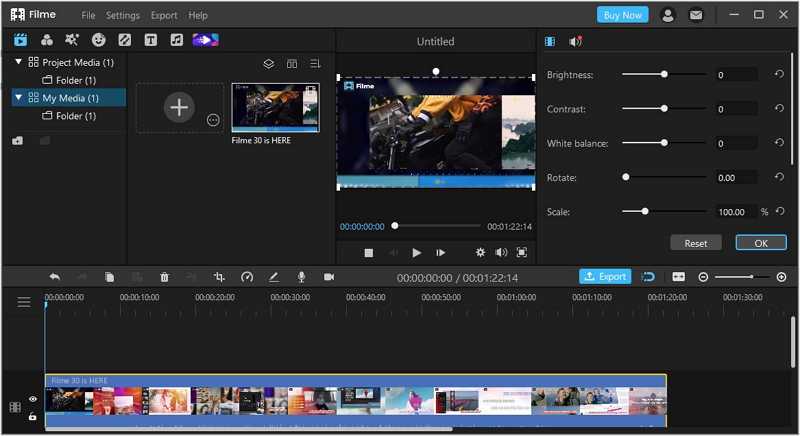 You can do basic editing, such as cropping, cutting, trimming, speed adjustment, color adjustment, rotation, and trimming. In advanced editing, you can add effects, transitions, stickers, images, GIFs, and other things to your videos. You can also edit your voice and change its pitch in real-time, along with screen recording. There are different voices available to change the voice.
Moreover, the Fast Video of Filme is perfect for creating breathtaking slideshows. There are many templates available, and you only need to import the images. You can create slideshows for birthdays, anniversaries, engagements, parties, graduation, Mother's Day, Children's Day, and other special events.
Pros:
It is a user-friendly tool for beginners as well as experts.
Everything is just a matter of a few clicks. You can easily edit your videos in less time and like a pro.
Filme is a versatile tool that has a slideshow maker, screen recorder, voice changer, audio editor, video editor, video/audio converter, and a lot more.
You can export your videos in any format you prefer. You can set the resolution, quality, frame rate, bitrate, codecs, and other advanced settings. Everything is simple and under your control.
You can share videos directly to various social media platforms, including YouTube, Twitter, and Vimeo.
Cons:
Filme is a paid tool, and in the free version, you will have a watermark in your videos.
2) Splice
Splice is one of the simple video editing tools for Android and iOS. You won't find a better application if you are a beginner. You can make your videos perfect without any hassle.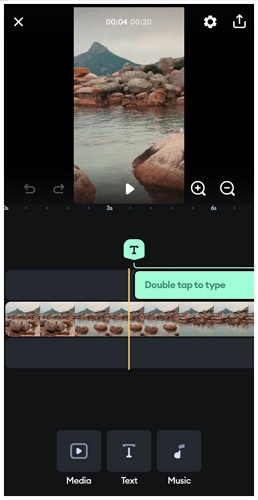 Pros:
Splice is a simple yet powerful video editor. It has almost every tool you need to create a perfect video.
The timeline of Splice is amazing. It works like a desktop video editor.
There are thousands of royalty-free tracks that you can use in your videos.
You can remove background, add images, apply filters, add effects, insert text, and make other advanced changes to your videos.
You can also create slideshows with effects.
Cons:
The free version of the tool has limited editing features.
The timeline looks messy if there are too many videos, songs, and images.
3) KineMaster
KineMaster is one of the best alternatives for VivaVideo. You can use it to create awesome videos for any purpose. It is a mobile application available for Android as well as iOS.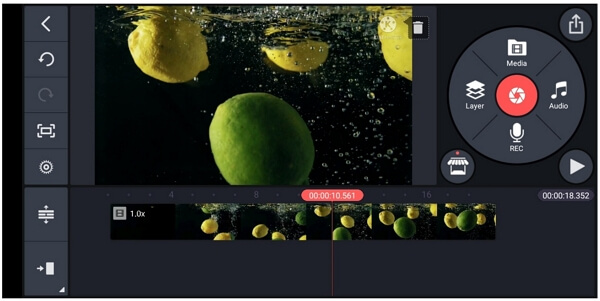 Pros:
There are thousands of effects, transitions, stickers, fonts, and animations to make your videos more engaging.
You can edit high-quality videos up to 4K.
The visuals effects of the application are amazing. You can create stunning short videos with slow-mo and various stunning effects.
It offers almost all basic and advanced video editing tools. It is just like a mini desktop video editor.
Cons:
Most of the tools are only available in the premium plan.
It is a bit difficult for beginners. The interface is not simple.
Final Words
We have discussed VivaVideo in detail to give a better idea of the application. We have also shared some of its alternatives that you can try. If you want to edit like a professional, you need to use desktop tools, such as AndroidFilme. It is an advanced video editing tool for beginners and experts, and you can make your videos more engaging and appealing by using it.

iMyFone Filme
Release Your Creativity with Best Video Editor iMyFone Filme!
Download Now