Twitter has a feature that keeps a public record of the amount of Twitter video views a video clip has. It is such a simple feature, yet a strong indicator of your Twitter engagement rate. It can help you know how many users your content is reaching.
Here you will find a detailed guide to solve doubts like how Twitter video views work? Does Twitter show who viewed your video? And more.
Know About Twitter Video View Definition
Since 2017, Twitter Video Views were implemented as a public metric that only shows the number of views. It sounds like a simple parameter, but it requires delimiting the length of the video clip reproduced to count as a view from a user.
Twitter video view definition, according to Twitter Analytics documentation, requires the user to see at least two seconds from the middle of the video. The video must be playing on the user's screen for that length to count as a Twitter view, even if it was an auto-play reproduction.
This is a public parameter, which means that any user gets to see the number of views the video has. That lets the users know the popularity of that video clip, besides the number of likes, responses, and retweets. This public metric is important to improve your Twitter account engagement. After all, statistics show that popular video attracts more user attention because they think the video will be worth their time if so many people watched it.
It also facilitates the analytics monitoring of the account activity. It is not necessary to go to the analytics section to learn about the video clip's amount of views.
Also Read:
Post Long Videos on Twitter >>
Convert Twitter Video to MP4 >>
Tips and Tricks to Get More Views on Twitter
If your video clips have big numbers of views, you will attract more interactions and views from new users to it. It is a good strategy to try to get more Twitter video views. We know all the benefits it has but how can you get more views on your Twitter videos?
There are different strategies you can start to apply if you want to get more views on Twitter. Some of these tips require an investment to promote your Twitter videos, but that is not the only way. Here you can find some tips and tricks to get more views and followers on Twitter:
Watch this video to learn how to get more views on twitter:
1. Post Twitter videos and tweet frequently
Twitter is a dynamic platform and you need to keep an active account. If you tweet regularly, your audience is more likely to see and interact with your content. This is vital if you want to show in your audience TimeLine and gain more Twitter video views.
If you need a good approximation, three to seven tweets a day is the minimum to keep your activity strategy effective. The advantage of this platform is that there is no such thing as too many tweets. Just make sure your content is good and not considered spam.
2. Investigate the best times to post your Twitter video
You need to tweet and upload your Twitter videos at the best schedules. If you post at the most active hours of your audience, then your content will be effective. Also, it is more likely that your followers will increase your Twitter video views.
The activity schedule can be different depending on the time zone and audience you want to target. There are public analytics of the time activities that could help you decide which the best hours to tweet your content are.
After all, even if your Twitter videos are engaging, your audience won't see them if they are sleeping or are at work/school.
3. Use the right Hashtags
On Twitter, hashtags are a powerful tool to reach to your target audience. A good strategy you can use is search for SEO keywords that will work best for your content and target users. If you use the right hashtags you can reach new followers and gain more Twitter video views.
4. Use responses and retweets to your benefit
It is not necessary to keep yourself always chained to the platform to make it active and gain more Twitter video views. You just need to make the most out of your activity time. One alternative to do so is by keeping productive interactions with your mutual and other users.
If you keep positive interactions it is more likely that new users will see your profile and follow you. You can do so by using tags, replying and retweeting with your followers or related accounts.
5. Promote your Twitter Videos to get more views
This alternative requires payment to increase your visibility to new users. You need to plan ahead what your target audience will be and which content will be more effective to engage with them. That way you will make the most out of your promoted strategy.
A Helpful Video Editing Tool to Creat Engaging Twitter videos- iMyFone Filme
You need to create high-quality videos and engaging content if you want to keep your audience at least until halfway through your videos. This can be a complicated task if you do not have the appropriated tools.
That is why we want to recommend you iMyFone Filme as an editing tool to create your Twitter video clips. There is no problem if you are not an experimented video editor thanks to the easy-to-use interface of this tool. This user friendly interface will help you create breath taking videos in only minutes with the quick video feature.
Watch this video to learn how to edit video using iMyFone Filme:
The free trial is available directly from the iMyFone Filme official website. It is a complete editor tool. You can adjust your video clips with features like trim, cut, rotate, and speed options and more. If you want to, you can also add text and subtitles to your video to add more information to your video. You get to add filters and effects that will get your videos to another level.
It is also useful for your Twitter videos, since Twitter has strict regulations on the videos length and file size. If you use iMyFone Filme, you can compress your Twitter videos without losing the video quality. Here are the steps to achieve it:
Step 1: Download and open iMyFone Filmeediting tool.
Step 2: Import the video you want to compress with the tool. For this you can click on the "Import file" option. You might as well go to the file menu and open the file from there. You need to search among all your files the desired video and select it.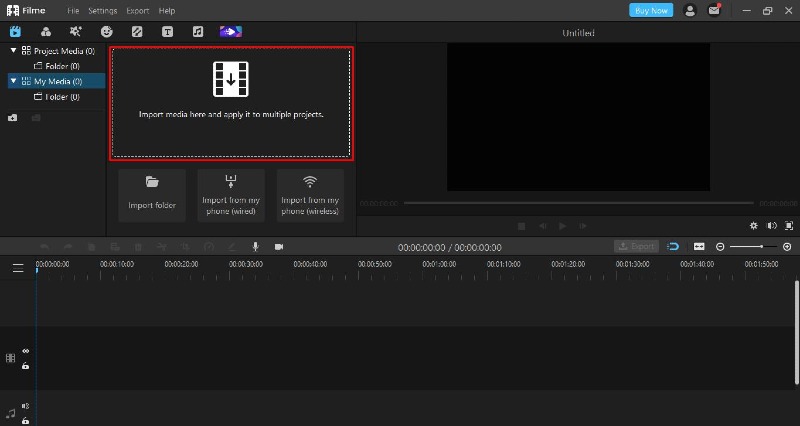 Step 3: Select your imported video. It will load all the length on the timeline section bellow. Here, you can edit your video and adjust all the final details you want to.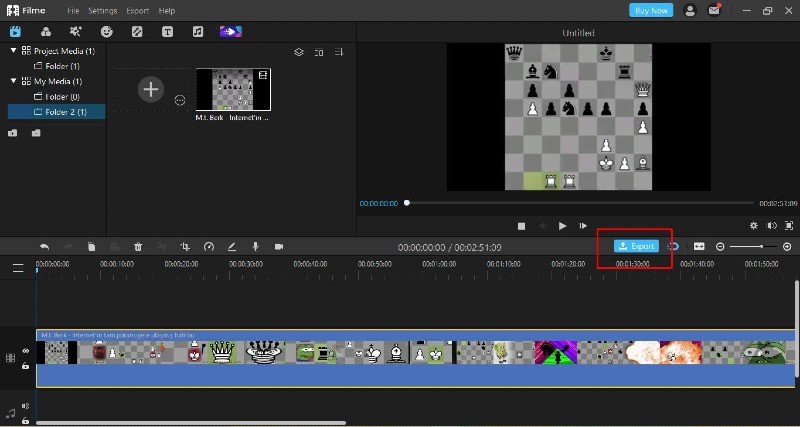 Step 4: A menu of options will unfold. Here you can adjust your video length and the file size of it.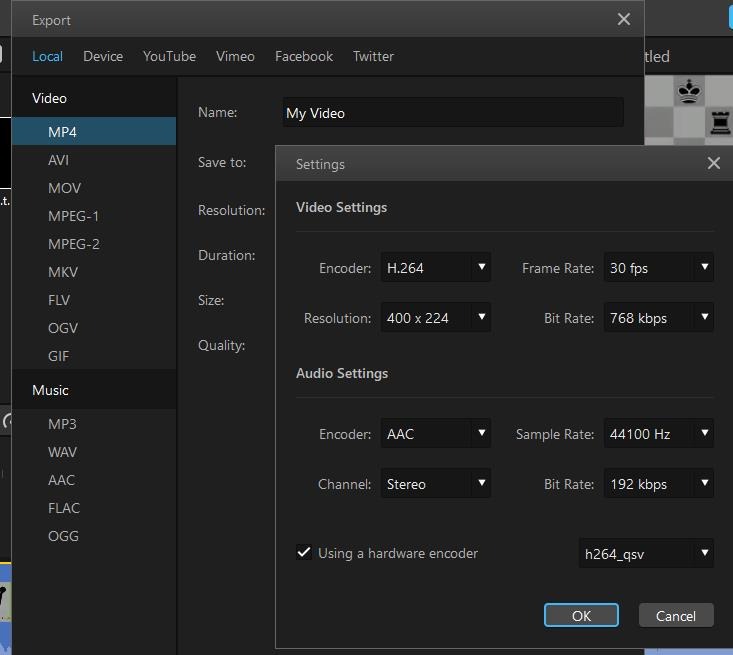 Step 5: You can also share your video directly into your Twitter account, saving a lot of time and making all the content creation a lot easier.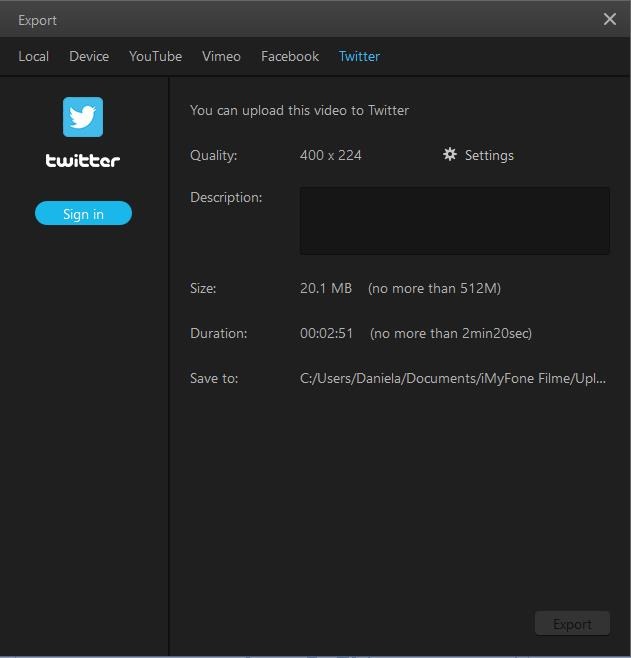 FAQs
1. How can I get free Twitter views?
As we mention in the tips, you can get more views by offering quality videos and interacting with more users. That way, they will see your videos and share with their followers. It is a slow but effective process.
If you increase the number of views on your Twitter videos, more users will get attracted and watch it for free. You need to attract the attention at first, but them you will get more natural views.
2. Can you buy Twitter video views?
Not quite. You can promote your tweets with video clips. That will increase the exposure your video has to new users. However, it is up to the user to decide whether your video is worth their interest or not. That is why you need to take care of your quality video and the public you target you're promoting strategy.
3. Can I see who viewed my video on Twitter?
Twitter has not implemented the analytics section where you can see who viewed your Twitter video. There are no sights that Twitter will enable this function, so for the moment it is only possible to see how many users have viewed the video.
There is the alternative where you can tell by the interactions of responses, likes, and retweets that viewed and interacted with the video. However, not all users tend to do this and sometimes they will interact to discuss with other users without having seeing the video.
4. How are video views counted on Twitter?
According to Twitter Analytics documentation, the video must be reproduced at least 50% of its length for 2 seconds. That counts even if the video is auto-played on the users screen. You need to create a video that will keep your audience attention for that long if you want to accumulate a large number of views.
Conclusion
Twitter is still one of the most powerful social media platforms. If you learn how to make the most out of the media you update on Twitter, you will gain a considerable follower base.
We recommend you to keep an active Twitter account to achieve more Twitter video views. If you create high-quality content using tools like iMyFone Filme, then you will increase your Twitter account reach.