How often you might have come to see people wanting to upload engaging and relevant videos on Twitter. It is indeed essential to create content that attracts the attention of viewers.
An appropriate way to make the video more video suitable is to make necessary adjustments to it. But not a lot of editors would offer you reliable services regarding editing a video in a befitting manner.
Despite that, you don't need to feel uncomfortable because we will explore the steps of trimming or cropping a video for twitter with ease. Besides, you will also get to know the best video editors to do the job for you.
Let us start it.
Part 1: Best Way to Trim/Crop Twitter Video -iMyFone Filme
No other video editor has earned as much respect as IMyFone Filme got in pretty little time. It is a user-friendly video editor that offers tremendous value to your videos. Filme will make your video nothing less than admiring and exciting.
Features:

iMyFone Filme possesses some unbelievable features. Let's explore some of those.

Filme can make excellent and elegant video clips with custom music.
You can create a Slideshow video using Fast Video mode.
This editor provides an option for adding text to your video files. It will make a more attractive and eye-catching video for you.
You can crop, trim, or split a video quickly.
Filme also offers a facility to export a video in any format you like.
Pros:
Let's discuss some of the critical benefits of iMyFone Filme

• Easy to understand for beginners

• Impressive layout design

• Built-in effects

• Fast export

• Advanced features
You can crop or trim a video on any video editor. But you cannot find a better video editor other than iMyFone Filme. It is pretty good at cropping or trimming your video without compromising the quality.
Let's try to find how to do it.
1. Steps of cropping a video on iMyFone Filme
Step 1: Import the video
Import a video that you want to crop. You will see the imported file in the media library.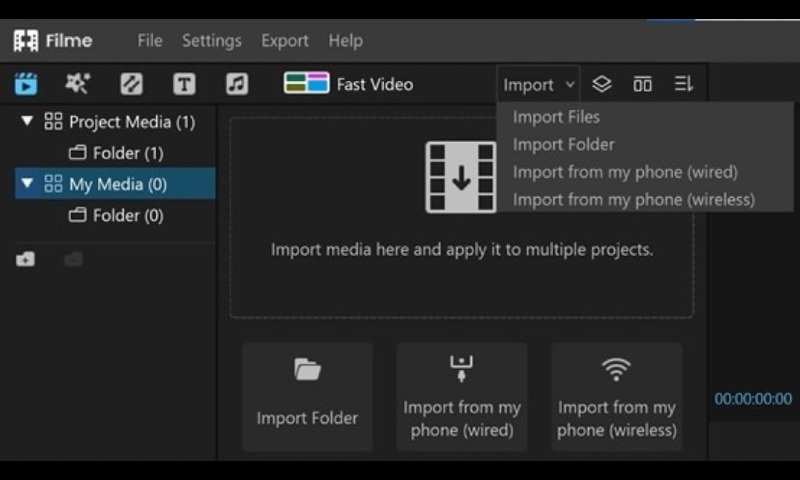 Step 2: Click the Crop icon
After selecting a video, click on the crop option present just above the toolbar.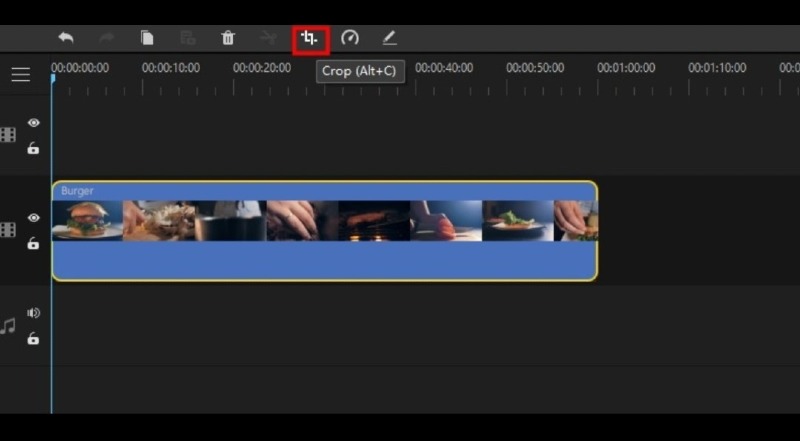 Step 3: Click '' Ok''
Press on the "OK" option after you select a video to crop the video. After clicking on OK, you will see your video will be cut in no time.
2. Steps of trimming a video using iMyFone Filme
Step 1: Open the video
In the first place, open a video you want to cut. Then, pull the clip to a point in which you trim it.
Step 2: Check the clip's duration
Now you will see the clip's duration changing due to the trimming
Step 3: Trim the video
In the final step, you need to press onto the trim option to get the job done.

Also Read:
How to Convert Video to Audio in VLC
The Best Ways to Convert Twitter Video Online
How to Edit Twitter Video on your Windows/Mac/Smartphone
Part 2: Trim/Crop Twitter Video Online
If you want to edit a video, you would always want to acquire an editor to serve your purpose offline. In this way, a user can enjoy better experiences.
At the same time, a user always wants to look for an editor who can trim or crop the video in an appropriate manner because many editors are not worthy when it comes to cutting or cropping a video.
After finding a good editor for trimming or cropping a video, the next step is discovering how to cut or trim a video on that video.
Let's use the Clideo video editor as an example to show you how to Crop and trim a video.
How to trim a video
Step 1: Choose file
Launch the video from your PC or other decision. Clip video will allow a user to trim a video clip up to 500 MB without any charge.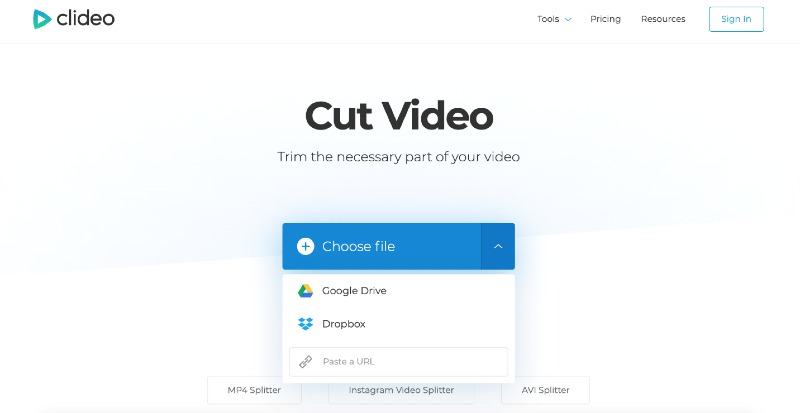 Step 2: Cut your video
After dragging the video, you only need to is select a part that you want to trim. Later on, you can choose an option to extract or delete the part you have just selected. Finally, after changing the output format, you can click on export.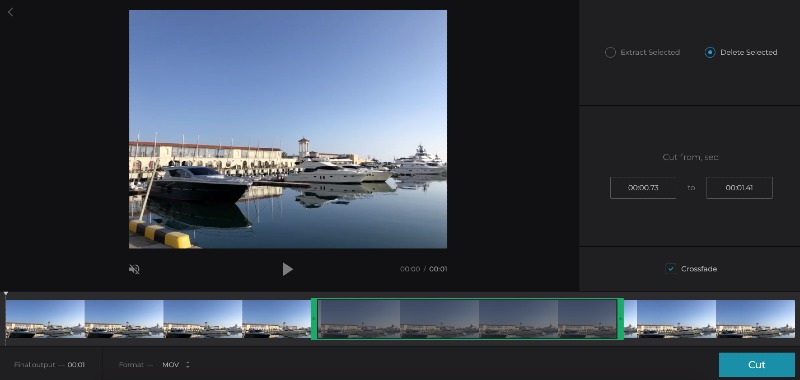 Step 3: Download the video
After exporting the video, you can download it in your gallery or Google device. In addition, you can also watch the video online.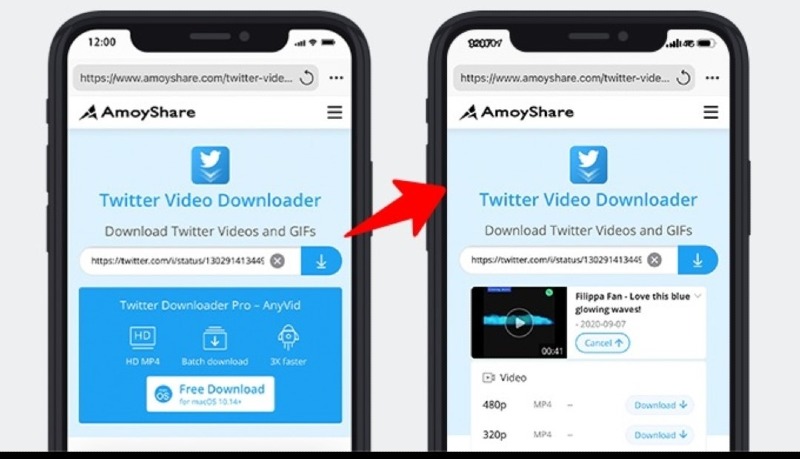 How to crop a video
Step 1: Select a file
Choose a video from your Mac or another device. Clip video provides you with a 500 MB free crop premium.
Step 2: Crop your video
After importing a video, you will need to select a part of the video you want to crop. One more thing you need to do select an output format.
Step 3: Download the file
Now your file is being cropped, download it wherever you want.
Part 3: Trim/Crop Twitter Video on Mobile
If you have filmed a wedding video on your mobile, but it is too lengthy. You cannot delete it straightway because it possesses some exciting clips. Now, what should you opt to do?
You would like to trim some parts of the video.
Furthermore, it also happens when you don't like the overall view of a particular and want to crop it to make it look relevant and fascinating.
Let's try to trim and crop a video using an editor named '' Crop & Trim Video''.
1. Steps of cropping a video
Step 1: Download the editor and open it
In the first step, all you need to do to download the editor and open it. Now, you need to select a video from your gallery which you want to crop.
Step 2: Search for Dimension
After selecting a video, you need to search for '' Dimension'' in the application—you will see a box appearing your way. Next, you need to put the size in which you want to crop the video.
Let's suppose we use 1920*656.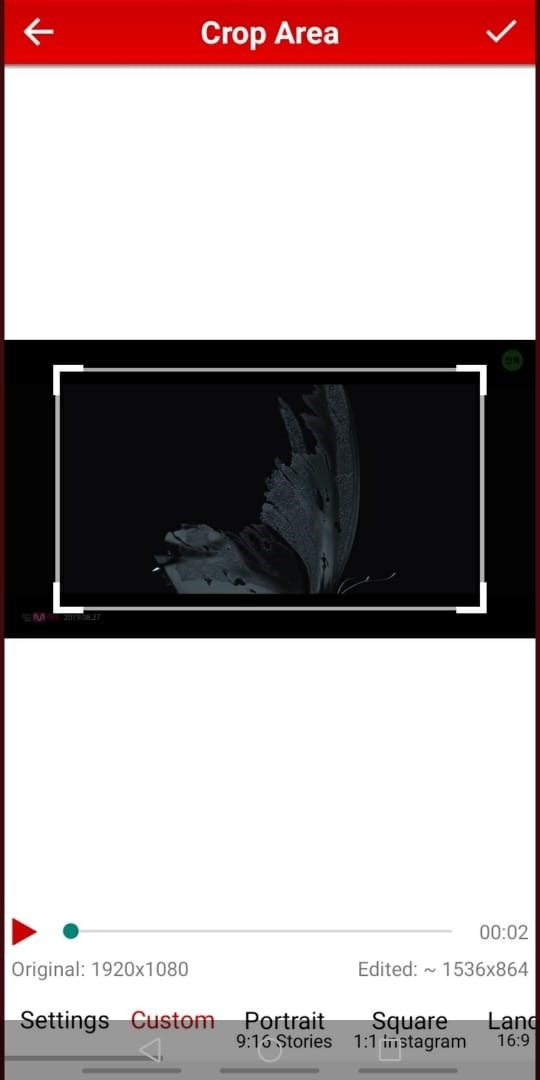 Step 3: Get the Job Done
In this step, you will see a rectangle moving your way. Move it to the point where you want to keep it and top it for cropping a video. After waiting for a few seconds, you will your video should be cropped.
Step 4: Trimming a video
Now you need to cut a video. For doing this, go through the same process you did while cropping a video.
Select a video but choose a trim option instead of the crop this time. After adding a video, you will see a blue option below to your video. Select any clip which you want to trim.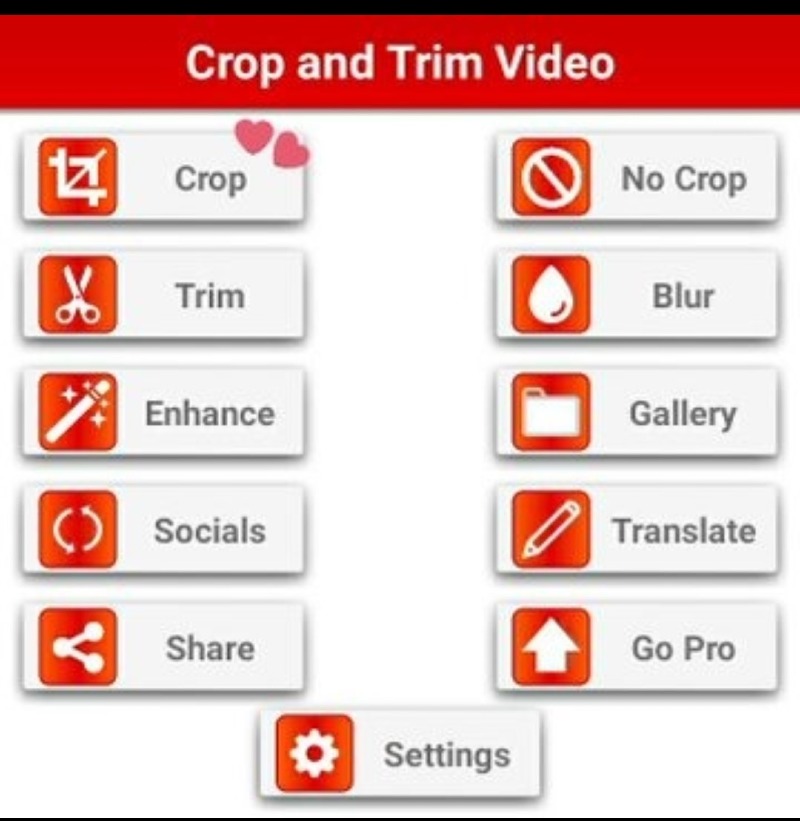 Twitter allows a video clip of 2 to 3 minutes. It is why the wise decision will be to trim a video likewise.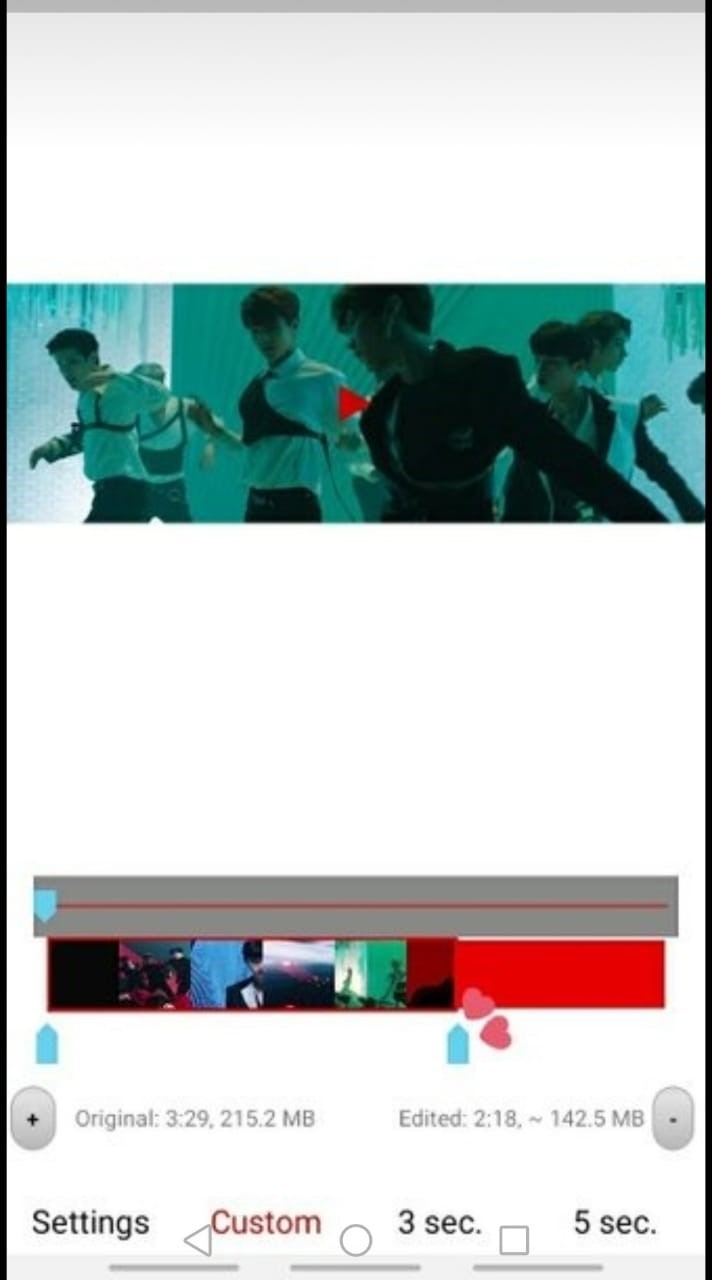 Conclusion
Even if you know about an appropriate video editor, you still have to follow some instructions to create worthy video content for Twitter.
It is why we wanted to give you a clue about how to trim and crop a video clip using different video editors. With headlining all the necessary steps, we also mentioned some of the best video editors to do the job for you.
Many of the editors' features are worth admiring, but iMyFone Filme has more dominance than all other editors. Its features and user-friendly interface make this tool a notch higher than any other online video editor.
Now it's your choice which editor has impressed you more, but we recommend iMyFone Filme because it is worth your time.
You can take proper guidance from this piece of writing if you want to crop or trim a Twitter video.