There are times when you have to record something on your phone or computer to save it for later viewing. Or you may also want to record it for editing it later and changing it as per your requirements.
Today we will talk about how to record android screen without root on pc to make android screen recording easier for you. So without any further delay, let us get started with the guide. In the end, we will also recommend you a great All-in-One screen recorder and video editor on the desktop that works perfectly well with both Mac and Windows devices.
Part 1: How to Record Android Screen Without Root & Without Using Any App
Millions of people use Android devices right now, but they are not aware of this option of built-in screen recording.
Recording the screen is becoming pretty common these days in the Android phone, but you will need a third-party app to record the screen today.
But today, we are here to tell you the hack to record the screen without a third-party app or any kind of rooting. So let's get started.
Step 1: How to start to record your android screen without root.
To start recording your android screen without root, you have to press the volume up and the power button once the recording is started. After that, you will be later notified on your phone on the top.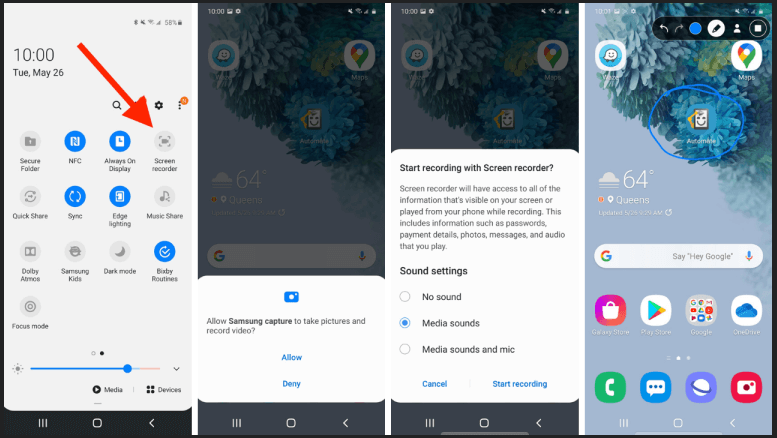 Step 2: Now, you can record anything you can want with the audio.
Now you can record anything you want. Also, keep in mind that your phone is also recording sounds and that your microphone is active.
Step 3: How to stop the screen recording
To stop the screen recording, you have to press the power key or press the stop button from the notification bar. Once you stop the recording, the video will be saved in your gallery automatically.
The drawback:
The video looks amazing, but one drawback is that the stopwatch showing recording remains on top, and you cannot do anything to hide it. One more thing is that you cannot mute this video. You can then use other editors to remove the sound of the video or crop the video from the upper side to remove the timer. But if you're recording, our advice is not to crop it down because it will later harm the video pixels.
We hope you know how to record from your Android phone straight because many Android users are not sure about their phone features. So this is a small tutorial on how to record your Android screen without root and any other app from the Play store.
If you have some better Android screen recorder advice, you can share it with us through the comment section down below. If you were the one who was not aware of their Android screen recording feature before landing here, share this video with your friends and family to let them know too.
Part 2: 3 Alternative Ways to Record Internal Audio on Android without Rooting
There is a lot of confusion seen regarding the screen recording option for Android users. But with the help of these alternatives you that you can record your screens very easily. If you are looking for the answer to "how to record my screen Android, no root requirement," follow these apps.
1: Recording apps
There are a gazillion apps of screen recording available in the Play store that will allow you to record the video and the internal audio. These apps and applications are exclusively designed to record the screen and the sound produced by the device at the time. If you are unaware of using a screen recorder for a rooted Android, follow these steps that we have got for you.
Head onto the Play store and search for AZ recorder and download it.

Now when it is installed, tap the icon of the installed app.

Once you are into the app, go to the settings and enable the feature because you have no access to the recording automatically.

Now quit the app and relaunch it.

Record the screen by tapping the record icon. The app will record both internal and external audio as the recorded video.
There are more ways too for screen recorder Android 4.4 no root.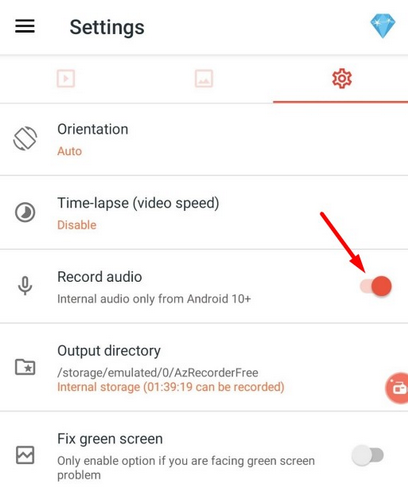 2: Capture card
If you want to know what the hacks are to record the screen professionally, you have to know more about capture cards. This device and card worked pretty much fine because they are the connectors of android and computers.
There are more ways too for screen recorder Android 4.4 no root.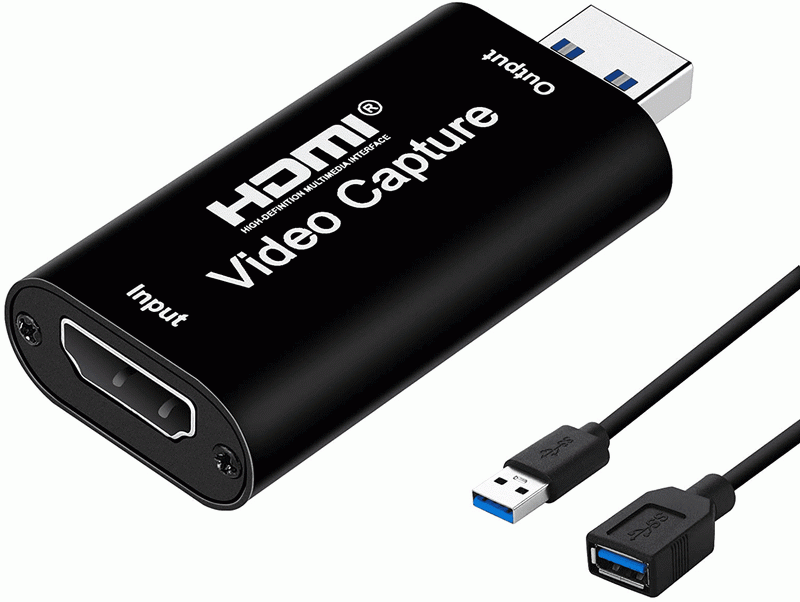 To be very honest, they are pretty much costly because they offer High-quality screen recording and pretty much clear audio. It isn't easy to use this screen recorder for an unrooted android.
Are you wondering how to record the screen and audio by using the capture card? We have got a tutorial for you. Since this capture path acts like a third-party recording app, it depends on the capture card you are using. Most of the time, the capture cards have their built-in software, which adjusts the video and audio settings and recordings. Follow these steps:
You have to connect your smartphone to the capture card first. You can use a USB cable card for HDMI for this purpose.

Configure out the recording software that comes with the capture card device and start the recording.
3: Pass through earphones.
Let us talk about these pass-through earphones now. The technology is so innovative these days, which allows you to transfer the internal audio to the external audio itself. Now we have got a small tutorial on how to record the internal audio android using pass-through earphones.
Plug into your smartphone, and the built-in chipset inside the air phone captures the internal audio.

It will automatically fat back to the phone as external audio.
The high-quality audio can be recorded using this screen recorder for android 4.4 2 roots.
Part 3: Recommended: All-in-One Screen Recorder & Video Editor on Desktop (Win&Mac)
iMyFone Filme is a software program that gives a free screen recorder for android no root to capture and edit your phone screen in real-time. It comes with many cool themes and preset models that you can use for free to edit your images. You can gain a greater understanding of iMyFone Filme by reading about its functionality and benefits.
Key features and advantages

Easy interface It's very easy to use iMyFone Filme. This app is simple to use, even for learners.
Free to use The greatest part of this program is that all of the prototypes and models are available for download. This means that anybody can use these designs for free to edit their images.
Efficient backup You will restore the files from the backup folder if they are accidentally destroyed.
Multiple editing options It enables you to use the crop, rotate, and split tools more effectively when editing your video.
Easy export With only a few taps, you can easily export your edited and captured videos to your device's media.
Instant preview option This app also helps you to review your recording immediately after it has been stopped.
Audio supported The great part of this program is that you can add audio to your interviews to make them more entertaining.
How to Record Your Screen using iMyFone Filme
You can capture the screen using this method with the aid of iMyFone Filme:
Step 1: Record Your Video with 3 Clicks
By completing just three clips, iMyFone Filme allows you to record the computer. To begin, unlock your screen and navigate to the app or page you want to capture. To begin the recording process, press the recording button.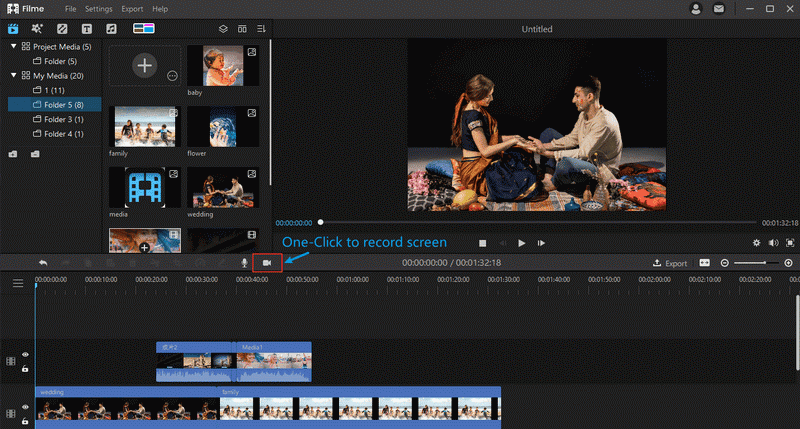 Step 2: Get the Video in Your Media Library at Once
You can view your stored videos directly from the media storage with iMyFone Filme. Then you can export your video somewhere else from the Music Library.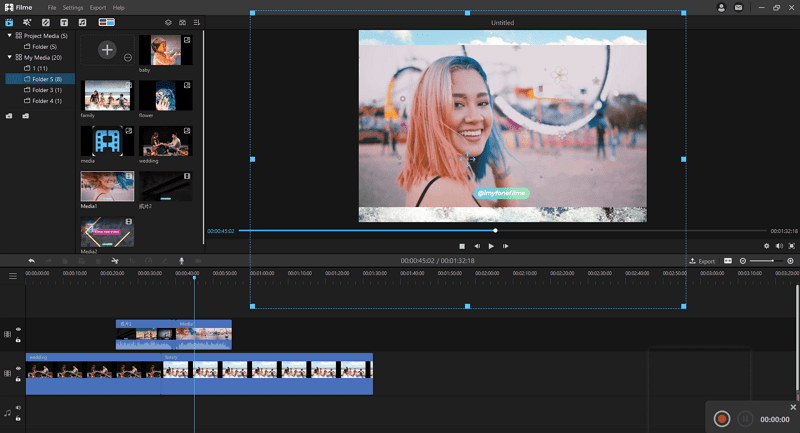 Step 3: Cut the Videos, add filters, and add music and text
Once you've finished filming, you can use iMyFone Filme to edit your images. It provides different editing tools and options, such as split, crop, filter options, and style options. The best part is that you can customize your recording's colors and fonts.
Step 4: Export and Share your slideshow
iMyFone Filme allows you to share your videos without having to go through lengthy processes. It enables you to upload your video or slide show directly to YouTube or other social platforms.
We recommend using iMyFone Filme for recording and editing your screen as it involves only a few simple steps for successful screen recording and editing.