IGTV monetization was announced on 2020. Now it is making its way into the monetization of video platforms and is growing fast. It is the first time that Instagram allows the users to get remuneration directly from the content published. This will compete with other video platforms already monetized like TikTok and YouTube.
If you want to know more about the requirements and policies announced, we invite you to keep reading the entire guide we prepared for you. We will also mention all the policies Instagram has prepared up until the moment for the users to meet if they want to be eligible for IGTV monetization.
What is IGTV Monetization?
Instagram IGTV is a video platform created to compete with YouTube. One way to support content creators and motivate them to produce better quality videos is by enabling IGTV monetization. Up until now, it was not easy to monetize the content on Instagram. The users needed to offer products and service to obtain remuneration of their public.
This is why Instagram IGTV monetization is revolutionary. Video creators will earn money directly for their content. The monetization works through 15 seconds ads that will appear while your audience watches your IGTV channel.
How much money could you earn?
Instagram's COO, Justin Osofsky, shared in an interview with The Verge that the plan for IGTV monetization will receive the "industry standard". That means that the content creators will receive a 55% share of the revenues produced. This is the same cut YouTube keeps for monetization of videos.
This monetization process is still in the testing phase. The expectations are that it will grow to be a more notable competitor among video platforms. The aim of this new politics is to attract new content creators and influencers to the platform. It also works as an incentive, since monetization requires appropriate behavior and quality content.
IGTV Monetization Eligibility & Requirements
Although IGTV monetization is still going through trials, some basic requirements are clear. It is possible that the content creators will need to follow similar regulations to Facebook policies. Here are some basic rules required to be an eligible account for monetization:
You need to have at least 10.000 followers

You need to be in the eligible countries for monetization: The United Kingdom, The United States, and Australia. Soon there will be more countries available.

Your IGTV videos must have a minimum length of 3 minutes.

Your content must be original and produced by you.

Your account has existed for at least 90 days.

Your content must comply with Instagram's policies. That includes hate-free content, no violence, or discrimination, among other conditions we will specify later.

Your IGTV videos must get 30.000 1-minute views in the last two months.

The content must be in English.
It is a big compromise if you want to meet all these requirements. Yet, is it worth it? Well, according to the last reports, Instagram generated $20 billion in revenue. That beats the $15 million revenues achieved by YouTube. So, even if it's not clear the possible amount the creators could achieve with IGTV monetization, it is undeniable that the platform has potential.
How to Enable Monetization on IGTV?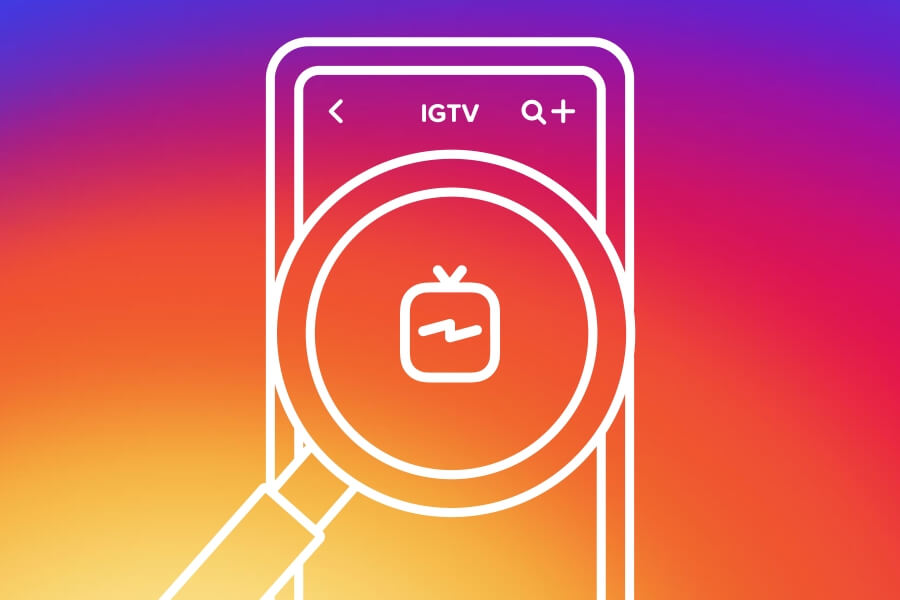 If you want to enable Instagram IGTV monetization, then you need to follow the Ads Terms of Use. These are published on the Instagram official help website. We will explain some of the required conditions into detail:
Step 1: If you are an eligible account, you will receive a notification to register to the IGTV monetization and start gaining access to the ads manager menu.
Step 2: You need to agree to comply by the Instagram Partner Monetization Policies as well as Instagram Content Monetization Policies. These policies stablish the moral standards that both, you and your content must meet if you want to enable the Instagram monetization.
Step 3: You need to notify if your account is a personal or business property. If your account is a business property, you will need to share all the legal and fiscal information of the company.
Step 4: You need to set up the payment method process before you even postulate to be an eligible account for IGTV monetization.
Step 5: Once you meet all the requirements and agree to all the policies, you can start using the ads on your IGTV videos. For that, go to the ad manager of the video already uploaded and create the ads you want to include.
Step 6: Even if you accept the IGTV ads terms and policies, you still need to be evaluated by the Instagram authorities. They will decide if the videos you choose for the IGTV monetization ads are eligible and appropriate.
Step 7: In your ad manager, you can adjust which audience locations you need for the add to be displayed.
Step 8: If all went well, you will acquire eventually the revenues depending on the amount of views and conversions achieved.
Now you need to keep in mind that the policies are strict and there are forbidden formats and content topics that you need to avoid if you want to make it to IGTV monetization. Here we will explain some of the main aspects you need to keep in mind for your Instagram account:
Prohibited formats
Your content for IGTV needs to be dynamic. That means that static videos made out of plain pictures are nor appropriated and will not be monetarized. Looping your videos will also end in an infraction and is not allowed.
In resume, all the prohibited formats look to keep the video quality. That way Instagram makes sure that the content that is monetized is enjoyed by the audience and the ads will an effective marketing tool.
Prohibited/Restricted categories
These prohibitions keep all the inappropriate content from being eligible for monetization. It includes unoriginal content and content that produces misinformation (Like anti-vaccination claims).
The restricted categories are all those that produce controversy and shows inappropriate activities. That includes criminal behavior, sexual activities, conflict, tragedy, and social issues like politics, religion and immigration.
You can read all these restriction and prohibitions right from the help page in the Instagram official website. If you want to monetize your IGTV account, you need to plan your content. It is a challenge to keep the content quality while you follow all the Instagram policies and keep your audience satisfied.
Monetize Your Content on IGTV with the Help of Best Video Editing Tool - iMyFone Filme
If you want to monetize your IGTV account, you need to produce quality content. For that, Instagram IGTV allows you to use different tools and create your video outside of Instagram platform.
If you are searching for the right editing tool, then we recommend you to use iMyFone Filme. This is a premium tool that will facilitate you all the content creation. The interface is easy to use even if you are a beginner in video editing. It is compatible with all the formats, which is useful to adapt your video clips with the vertical format used in IGTV.
iMyFone Filme has useful features that allows you to enhance your content. For example, you can add filters to your videos, add text and effects. You can transform your videos into GIFs and use them on your social media. Another feature is adding smooth transitions to your video clips. You can edit your audio and include the right music to improve your content experience.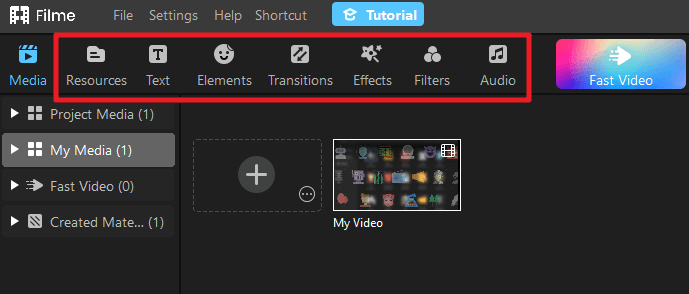 This editing tool is supported by Windows, Mac, iOS and Android. That is a benefit since you can use this software tool from any device. The editing tools have user-friendly options that include crop, rotate, slow motion, trim, copy, and choose the order of your video clips.
If you want to try this editing tool, you can try the free trial available in the official website. You can also acquire the lifetime license and gain more functionality to improve your IGTV videos.
You can also use the fast video mode to use the templates available and create your video in minutes. This can be useful for creating Instagram stories and new IGTV videos. There are more features available that could make your content creation process easier while keeping the image and audio quality.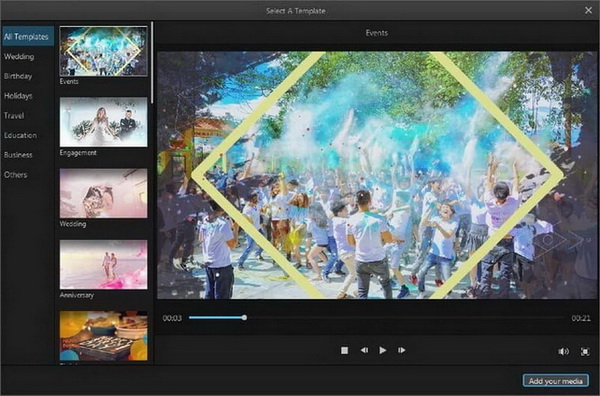 People Who Liked this Content Also Liked
Can You Promote IGTV Videos to Increase IGTV Video Engagement >>
2022 Complete Guide for Post on IGTV >>
How to Edit Videos for Uploading to IGTV >>
Final Words
IGTV is an extension that is still growing. The IGTV monetization is an attractive incentive for content creators to try their luck on the platform. We expect that the monetization IGTV manager options will be available for most users around the world at the end of 2021.
There are still many politics and requirements to be announced but it will probably work the same way Facebook policies does. We want to help you as content creator to give it a try and start creating and editing videos with iMyFone Filme.