IGTV is a new extension of Instagram that left many users wondering what potential it had. Instagram IGTV series are a way to classify your content. That way, your audience knows what to expect from your new uploads and will decide to follow you.
We prepared a detailed guide to help you understand how these series work, as well as some fresh IGTV series ideas that might help you with your channel.
Part 1. How to Create IGTV Series
Before you get into the creation of new content for your IGTV channel, we have some important tips for you. Think about your IGTV series ideas beforehand since it will be a classification for your content. Search for a topic that has enough potential and exploitable content.
A great idea is to create a couple of videos for your first series, before creating it. That way, you can experiment if you feel comfortable working with the series topic. It will also make it easier for you to maintain frequent publications.
Remember that this platform was made thinking that you can create the videos on other platforms. Therefore, you can take your time and edit your videos. That also means that the users expect superior quality content. It is a nice idea to prepare a script and think well your content ideas.
With all that said, if you are ready to start your IGTV series, here is a step-by-step tutorial of what you need to do:
1. Log in to your Instagram account
All accounts can create their IGTV channel. There is another application dedicated exclusively to the IGTV extension. But you can access the IGTV content through your Instagram application without any hassle.
2. Select the "plus icon" on the right top corner
Go to your Instagram profile, and then click on the plus icon on the right top corner. On this option, you choose to add or create new content on your Instagram account. There, a menu of options will pop up, and there you will see the option to upload a new "IGTV video." Click on that option to proceed.
3. Select the video you would like to upload
Choose from the gallery of your device the video you want to upload. You can also update from your computer the videos to your IGTV channel. This compatibility allows you to upload professionally edited content from your computer. It is the only extension of Instagram compatible with computers.
4. Choose the video cover and length
Once you choose the video you want to upload, then you can crop the length of it. You might as well add filters and adjust the effects. Choose the video cover that your followers will see in your timeline.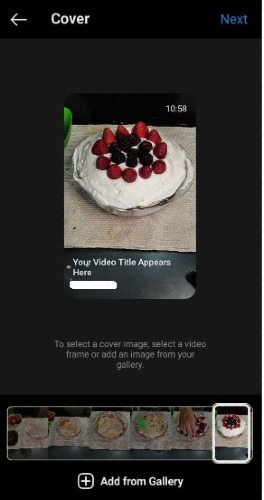 5. Create the IGTV series and upload your video
Add the title and description to your video. Then, in the options choose "Add to series.'" In this section you can create your new Instagram IGTV series. Now you are ready to update your new video of your new series.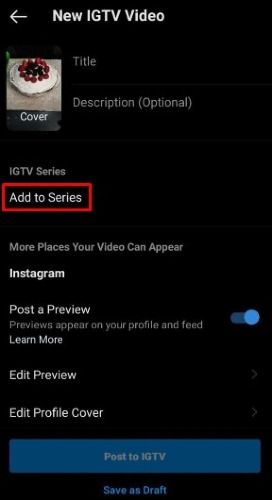 Part 2. 5 Best IGTV Series Ideas
There are infinite content ideas you could explore. Of course, it is easier said than done. Starting your own IGTV channel and posting enhancing series can be a challenge. It is still not clear which Instagram IGTV series works best for the public.
If there are no rules, then you can start testing and trying new ideas. With so much potential, we will offer you some ideas where you can start your content:
1. Creation process videos
If you perform in a craft or art form, you can use that as your content. People can be captivated by all the effort you put into your products. You will showcase your passion and the quality of your products. If you keep a fast-motion video with some close-ups of the details, it attracts your viewers.
This content also teaches the process that requires creating your products, making it somehow educational content. If you include the original audio, it can work as an ASMR (Autonomous sensory meridian response) experience as well.
2. Educational content
The educational content is a safe move on all platforms. If you present informative and relevant videos, you will gain an authority voice in that topic you are posting. It requires considerable effort since it has to be original. Yet, the effort pays off with all the interactions you will get.
The educational content helps your viewers and motivates them to follow you and share your content. If you offer a service or product, this is a road you can choose to gain the trust of your customers.
3. Honest testimonials and client footages
We are used to seeing beautiful and perfect persons on Instagram. Therefore, creating a series dedicated to show the natural beauty and real client testimonies is a refreshing contrast to the usual content offered on this platform.
Honest content is wholesome and appreciated by the emotional public. If you want to appeal to your viewers' feelings, this is a nice IGTV series idea you can use. If you want to grow a place in your audience's heart, you can ask your followers to collaborate with their footages.
4. Inspiring growth stories
The road to the top is hard and has many obstacles. It can be challenging to reach your goals. If you show the story of someone who went by the same road and succeeds, it can be inspiring. Uplifting the spirits of your audience will give them great motivation to follow you.
You can showcase successful entrepreneurs and mention all the hardships they had to overcome. This also serves to strengthen your brand networking.
5. Tutorials and how-to videos
In video platforms like YouTube, tutorials are still some of the most appreciated content offered. Since Instagram IGTV is a video platform as well, it is reasonable to try to emulate the content that offers the most interactions.
If you create tutorials with your products, your audience will understand them better. This way you can explain in detail your product benefits and information. That way, you will gain your audience's trust and motivate them to acquire your merchandise.
Part 3. 5 Best IGTV Series Examples200
Here we present some of the most popular IGTV channels and their series as example to help you create content.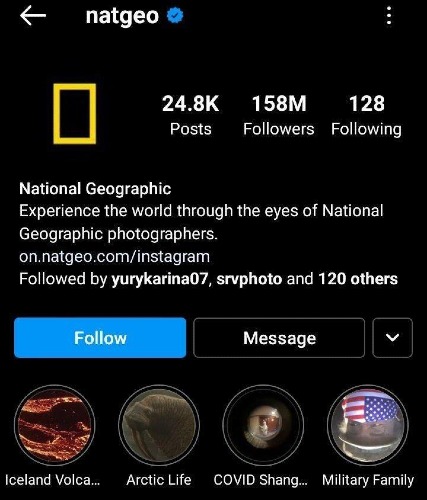 The renowned nature magazine offers different IGTV series ideas adapted to different natural phenomena. This is a brilliant way to classify the content for the fans of Mother Nature.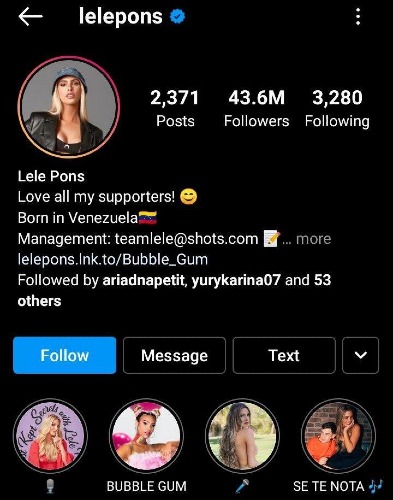 This celebrity has millions of followers on her Instagram account. She manages the content of her life and professional career creating different Instagram IGTV series. The series are about her upcoming releases and personal life.
Chiara Ferragni is a recognized influencer and mom. Her IGTV channel is filled with her life situations and is separated in series depending on the topic. She can be a fashion influencer, a dedicated mom, and a fierce entrepreneur. Each one of her IGTV series shows different sides of her life.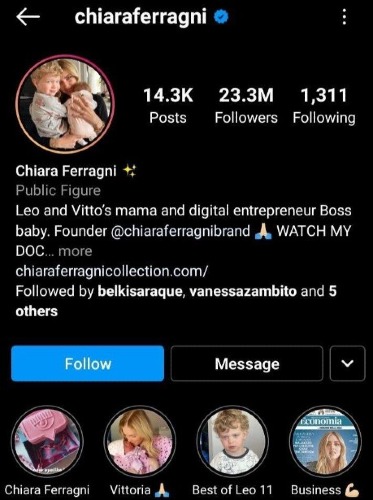 BBC news IGTV channel will show some of the most recent events around the world. Their IGTV series are about different news topics like economy, politics, weather, and so on.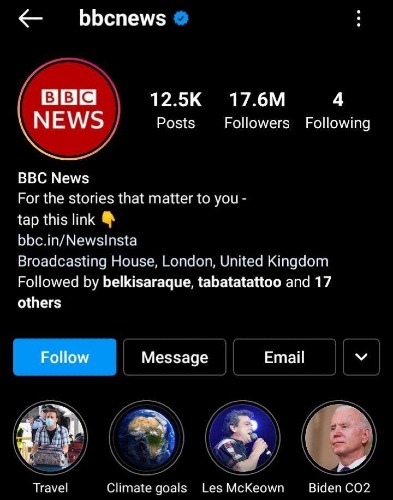 SoYummy created a channel with different IGTV series ideas. They created one series dedicated to recipes and ingredients preparation. Others are dedicated to games and entertainment. This shows a great potential since they have a lot of interactions.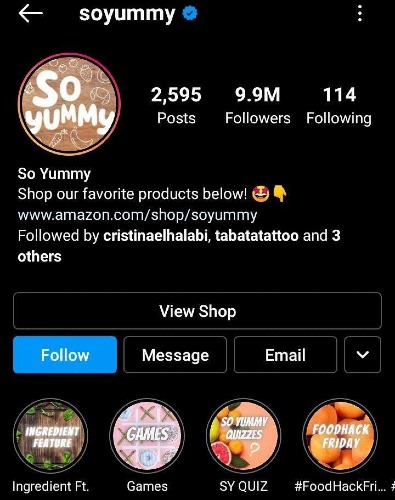 Part 4. Best IGTV Video Editing Tool - iMyFone Filme 200
If you want to create your Instagram IGTV series, you should use the right tool to create your videos. This new video platforms is designed to allow better content quality. Therefore, you can film your videos and edit them outside of Instagram before uploading them.
That is why we recommend you iMyFone Filme as video editing tool. It is a premium tool that you can download from their official website to try the free trial. This video editor has a user-friendly interface you will easily use. It has editing functionalities like crop, rotate, flip, cut, and paste. It is compatible with all devices so you can edit your video from your smartphone or your pc.
You also can add filters and especial effects to your video in a blink of an eye. With this tool, you can add text and subtitles as well as smooth video clips transitions. If you want to create your IGTV channel videos, this is a great alternative to polish all your videos.
FAQs about IGTV Series
1. What is an IGTV Series?
An IGTV series is a classification or segmentation of your content. It is useful to let your audience know what the videos will be about. It also motivates your viewers to follow you to see more similar content.
2. How to add IGTV Video to IGTV Series
Once you have the category of your series created, you can simply add more videos in the future. Choose the action to create a new IGTV video. Then choose the video and the cover image. Then, before uploading it, choose the series the video belongs to.
Final Words
IGTV is still an extension that is growing. There are no rules stablished but that is why it is a big opportunity to take the stage and try to shine with your content. We hope that these IGTV series ideas helped you on your new content journey. Remember to take a look at iMyFone Filme editing tool features to start creating today your new videos.