Discover the 10 best chroma key software that will be free and a lot more than just free chroma key software!
Anyone looking to become a professional video editor by excelling at different effects, cloning of people, backgrounds, etc., must know the importance of chroma keying in the process. Most of the video editing tools provide the option of a green screen for adding mesmerizing effects to your videos.
However, the convenience and professional video editing come at a cost. Adobe Premiere, AfterEffects CS, etc., are the most authentic editing tools for videographers, but they're not free at all. Therefore, we have sorted the top 10 free green screen software you will love to add to your go-to editor's list.
Part 1. Recommended Green Screen Video Editor –iMyFone Filme [Editor's Choice]
If your goal is to discover one video editing tool that serves all purposes, you must check out the iMyFone Filme video editor. It will solve all of your problems and serve as an all-rounder. You don't need a separate chroma key software, live chroma key software, or `free video editing software with no watermark with chroma key. Beyond this, iMyFone is packed with much more exciting features.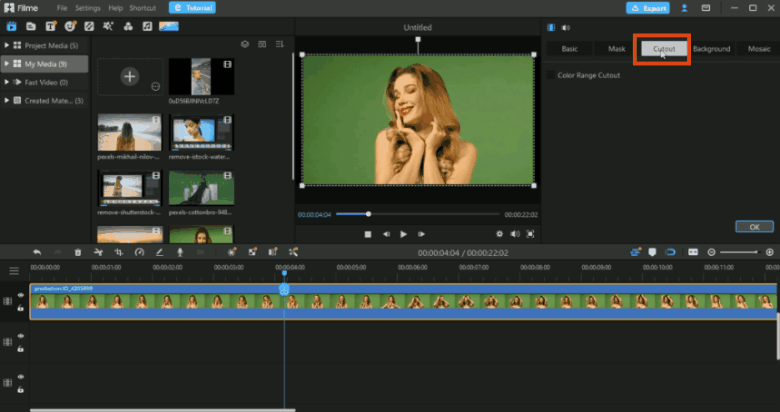 Wonderful Features of iMyFone Filme
User-friendly, without any technical knowedge required to edit your videos.

Easy to get multiple resources, with no extra fee at all.

Free to try the editor, during which you can check the compability.

Able to fake video background in video fast and easily.
You can easily add a green screen to your video, change the background from a green screen to any other color or effect. The software can be used on Windows and Mac without any hassle. Above all, there is no pushing for subscribing to the paid version. The free version of the software has pretty many tools that let you play around and edit your videos flawlessly.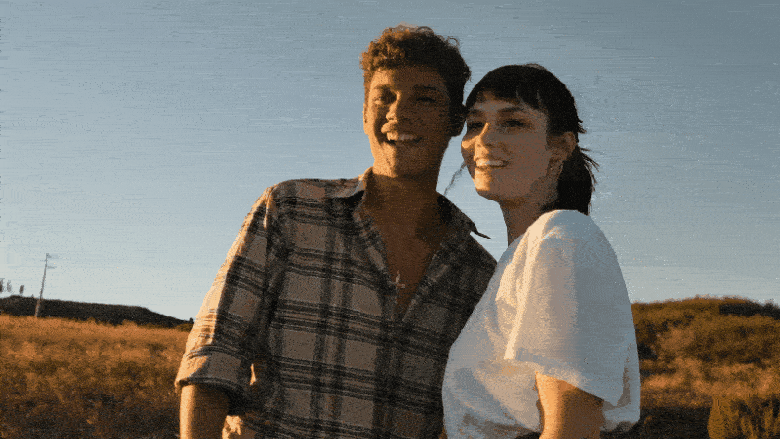 How To Compositing Green Screen Video In Filme Video Editor
Compositing green screen video in Filme video editor is a matter of a few clicks. The process is simple and free. All you have to do is to follow the simple steps mentioned below.
Step 1: Import Your Subject File(Green Background) and Background File
The first step you've to do is import your files to the Filme Chroma key software. All other steps required for free video editing software no watermark with chroma key are performed later on.
Step 2: Add the Subject File To Video Timeline And Background File In Second Timeline
When your required files are already in the chroma key video software of Filme, you have to add the videos to the timeline. It can be seen in the picture below. When you scroll the mouse to the media library and hover over every imported video, a symbol of '+' will be shown. All you have to do is add the video to different timelines.
Step 3:Compositing Green Screen
Now we are ready to utilize the best live chroma key software features of Filme editor. We will be compositing a green screen to be replaced by a background video that we've already added in the second timeline.
All you've to do is to navigate to the Cut Out tab in the editing options of the video. Mark the Color Range Cutout option, and a lot of options will appear.
By default, you will see that a bright parrot green color is selected. The reason is that most of the videos use this green shade for a backdrop. However, you can change the color according to the background of your video. Besides, if you don't find the right shade, you can use the dropper icon to choose the exact color from your video's background.
Step 4: Export Files
Once you have done this step, you can see the video ready. The background video will be played behind the subject video. All you have to do now is export the files to your laptop.
Part 2. A Comparison Of The Best Green Screen Video Editing Software
| Applications | Supported System | Features | Pros |
| --- | --- | --- | --- |
| iMyFone Filme | Windows and Mac | Video editing tools and multi-platform support | Easy-to-use, beginner-friendly, green screen editor |
| VSDC | Windows | A small size make it easily downloadable. | Shape masking, powerful chroma key software |
| iMovie | Mac/Ios | Built-in for Mac users, a lot of video editing features | Cross-platform support across Apple products |
| VirtualDub | Windows | Best for beginners | Drawing and selection tool |
| Wax | Windows | Plugin available for the main editor | A stable chroma key software |
| ZS4 Video Editor | Mac/ Windows | Easy to use and navigate | Video speed and advanced editing features |
| Lightworks | Mac/Linux/Windows | Trusted by filmmakers | Impressive proxy workflow for 4K videos |
| OpenShot | Mac/Linux/Windows | Open source best chroma key software | 3D animation support |
| OBS Studio | Mac/Linux/Windows | A powerful live chroma key software | Customized interface with webcam chroma keying |
| HitFilm Express | Mac/ Windows | A strong learning ecosystem | Various transitions and tracks for green screen videos |
| Blender | Mac/Linux/Windows | Powerful editor with a lot of features | Multi-thread green screen compositing |
Part 3. 10 Top Free Green Screen Video Editing Software(Windows/Mac/Linux)
You will be intrigued to know the top free green screen video editing software for Windows, Mac, and Linux.
1.VSDC Free Video Editor
VSDC Free video editor is the first on our list of free chroma key software. Besides playing around with a green screen, you can enjoy many other features and editing options in the powerful ecosystem of the software. Drawing, transitions, effects, filters, audio effects, selection tools, etc., are some of the exciting features you get when using VSDC video editor. Free tools usually don't have green compositing available, but you will be fortunate to get this software and enjoy free features.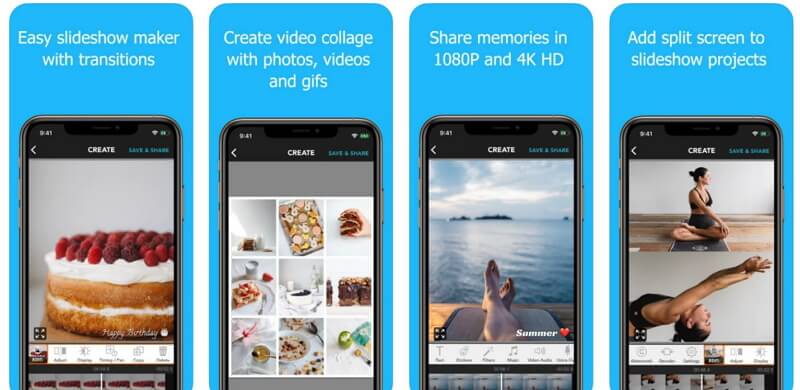 Features:
When you think of free, you might think of it as sub-standard software. However, the VSDC video editor is a video editing tool with full functionality.

You cannot expect to become a pro in one go. The steep learning curve of VSDC is its main highlight.

It won't take a lot of space on your desktop due to its small size.

Currently, the software is supported for Windows devices.
Pros

Green screen compositing is very easy in the VSDC video editor by using external media files. Therefore, it is one of the best chroma key removal software.

A lot of features are packed in the software that gives you access to complete video editing software.

A PIP video is very easy since shaped masked functionality is available in the tool.
Cons

Since it is a little bit complex software, the learning curve for beginners can be very steep.

The advanced features of the video editing software can be hard to comprehend.
2. iMovie
iMovie is also a video editing tool that is an all-in-one software. It can also be used as chroma key software on Mac devices. It has all the features you can ask for in any video editor. Trimming, editing, transitions, filters, splitting, timelines, sounds, animation, etc., make this video editing software more desirable.
Features:
iMovie is an essential tool that Mac users enjoy exclusively.

iMovie gives you cross-platform usability if you have a Macbook, iPad, and iPhone.
Pros

It is free and built-in video software that performs the function of green screen compositing very well.

You can make animated titles, credits, and a lot of other interesting editing features in iMovie.
Cons

For advanced editing, you will have to purchase dedicated software available for Mac devices.

The older versions of Mac or iOS do not support the video editor. So you must possess a new version. Only available on Mac/iOS
3. VirtualDub
VirtualDub is one of the few video editing software that is open source and provides green screen compositing. Besides anything, VirtualDub is popular for the fast rendering and versatile features available. You might note that a lot of typical video editing features are missing in the software. However, if you want basic green screen options, you can rely on this one.
Features:
A plugin can be added for using the green screen videos.

An open-source software, therefore, ease and stability is gifted

Supported on Windows.
Pros

Anyone can perform video editing tasks on this open-source chroma key software.

You won't be running out of different formats of the green screen video.
Cons

Not as powerful as other video editing software in the market.

A professional video editor might feel left out with such a simple video editor.
4. Wax
If you are a user of an older Windows version like Vista, 2000, XP, etc., we have found another great chroma key software cum video editor for you supported on Windows. Although it has an old user interface, the function of green compositing is still competitive. You can add 2D and 3D effects when doing chroma key compositing in Wax. However, it can not be used as an all-in-one editor. Use it separately or as a plugin with your main editor.
Features:
Allows 2D and 3D plugins for chroma keying

A lot of video formats are supported when working with Wax.

Powerful graphic acceleration makes it desirable.
Pros

Drawing and masking are convenient using keyframing.

3D text and 3D models can be imported and used in the software.

A blessing in disguise for older Windows versions.
Cons

It is outdated software when compared to new editors.

Does not support other than Windows devices.
5.ZS4 Video Editor
Have you heard of Zwei-Stein green screen editor?
ZS4 is a revival of the aforementioned software, making it a free chroma key software along with advanced video editing functionality. The best part of the software is that it is accessible to both Windows and Mac users. There are unlimited features of video editing when you enter the ZS4 ecosystem.
Features:
150 built-in video effects and chroma keying

Unlimited audio tracks can be added, plus composing controls for audio waveforms.

Output video height and width are customizable.

Easy-to-use and user-friendly navigation
Pros

Packed with too many advanced video editing features

An all-in-one chroma key software and video editor

Compositing controls are beyond exceptional.
Cons

Quicktime formats are not supported in the software.

It is not compatible with Linux devices.
6.Lightworks
Lightworks in the market for decades, and it has never failed its users when it comes to green screen compositing or other video editing features. However, the beginners might feel lost in the ecosystem. You can use it as the best free chroma key software and audio and video FX to upgrade your simple green screen videos.
Features:
A professional video editor with green screen editing

Trusted by professionals and awarded by the experts

Professional filmmakers love Lightworks for their video editing work.
Pros

Timeline editing is very easy and convenient

Super convenient green screen compositing

Directly uploading to YouTube without compromising video quality

Supports all three operating systems: Windows/Mac/Linux
Cons

Not a software well versed for beginners
7.OpenShot
Another open-source chroma key software but providing support across all operating systems from Windows to Linux, Mac, and FreeBSD. Either you want to make a green screen video or change the green screen video background, the software lets you do it. The user interface of the software is the biggest highlight making things easy for the users.
Features:
A cross-platform chroma key software

Enriched with powerful and attractive video effects

Open-source software
Pros

Simple and easy to use

Slow-motion and other time effects can be added to videos
Cons

Beginners won't feel comfortable when exploring OpenShot

Crashes a lot while editing, so you have to be patient
8.OBS Studio
A green screen editor for Linux, Windows, and Mac users – OBS Studio is also an open-source video editor. It is more like a video recorder than a video editor. However, OBS Studio solves the problem if you want a free live chroma key software or free webcam chroma key software.
Features:
Supports all operating systems and is accessible on all platforms

A great video recorder plus a screen video recorder
Pros

Multiple scenes can be recorded with a green screen

A lot of configuration options don't make you feel left out
Cons

Video editing is not the most enticing highlight of the software. Instead, it is a powerful video recorder.
9.HitFilm Express
HitFilm Express is also a free chroma key software that allows you to make attractive videos by playing around with a green screen. A beginner-friendly software is something you will surely love to have.
Features:
You can perform 3D and 2D compositing with the software

A lot of presets and more than 140 video effects
Pros

Trusted by international filmmakers

Unlimited tracks and video transitions besides green screen editing
Cons

The steep learning curve will make you a little frustrated

Doesn't provide support on Linux
10.Blender
Blender is popular software that is way more than chroma key software. Instead, it is an open-source 3D creation suite. An excellent green screen compositing package is also added to the app's functionality, and you can capitalize it for your post-production video editing.
Features:
Green screen compositing is easy in Blender despite its hard-to-understand functionality.

A lot more than green screen editing software. You can make 3D models, video editing, and other functions.

Supported on Mac, Linux, and Windows
Pros

Powerful video editor and chroma key software

Packed with a lot of advanced features
Cons

Not a beginner-friendly ecosystem

You will have to spend a lot of time before getting a pro in Blender
FAQs About Green Screen Video Editing: Clone Yourself In Video Hack
How does green screen software work?
Chroma key is a process in which the actual background of the subjects in any video is replaced by other backgrounds. It works by removing a single color in a narrowly defined region of video spectrums. Most popularly, greens and blues are used as background since they are very different from human skin tones. The effective green screen is a result of many factors like even lighting, shadows, preparations, etc.
Which color is the background in your video?
The background color should be green or blue for even cut-outs during the green composting process.
Will you need any other editing features?
You can choose to add filters, background opacity, and video effects when editing your video in chroma key software. However, these editing features are optional and not a mandatory requirement.
What is a green screen on TikTok?
TikTok provides the inherent functionality of replacing your video background with pictures. You can record a TikTok video in a studio with green background and replace it while uploading. This can be done by selecting 'Effects' in creating a mode of TikTok. You will see the greenscreen icon in the Trending section. All you have to do is choose a picture from your gallery as a background and record your TikTok video.