Let's have a quick view on some figures:  
YouTube alone has over 2 billion monthly active users as of 2019, which is a huge jump from the 2017 figure of 1.5 billion.

Apps like TikTok are now clocking over 1.1 billion users as of Feb 2021, which is up from 680 million 3 years ago. As one of the fastest growing social media platforms, increasing users make and share videos on this platform, which tools to use and how to make catchy videos for sharing on TikTok ia always the hottest topic among its users.

With social media today offering dozens of channels to express our creativity, the need for free video editing software for YouTube, Instagram, Facebook has grown tremendously.

In addition, since businesses need to be on social media to make an impact, they, too, require low-cost or free solutions so they can reach out to their audiences on a large scale without the need for massive budgets. That's why the need for free video editing software for Windows is now seeing high demand. With so many video editors in the market, wonddering how to choose the right? Then do not miss this article.
10 Free Video Editing Software for PC You Can't Miss Out On
  The best free video editing software for novices and professionals alike.
iMyFone Filme Key Features:

All-in-one editor with useful tools - Full control over video size (video cropping), clip videos to specific durations and lengths, rotate images, picture-in-picture (PiP), video speed control, flexible text addition options.

Stylish effects and resources - iMyFone Filme is rich with features, including filters, music, transitions, animations, titles, etc.

One-click fast video mode – Fast Video Mode to create mind-blowing video slideshows without extensive and complex editing

Instant Preview – Quick preview to know what you will get.

Free & easy to use – Freely download the software on your Windows or Mac. Fast Mode and quick filters make it an easy to use video editor.
Pros:

Super easy to use, which is great for new users

Abundant built-in effects, animations, transitions and more to create stunning videos.

Comes with a long list of advanced video editing features & simple UI for a solid visual experience and short learning curve

Support exporting your videos to YouTube, Vimeo, Facebook and Twitter directly, without download and upload many times.

Dozens of video, audio, and image formats supported

Record audio and screen for gaming, teaching and more video sources.

Its free version is available, so that you can try it out without any cost
Cons:

Relatively new product on the market
Ideal video editor for basic-level video editing.
System Compatibility: Windows, macOS, Linux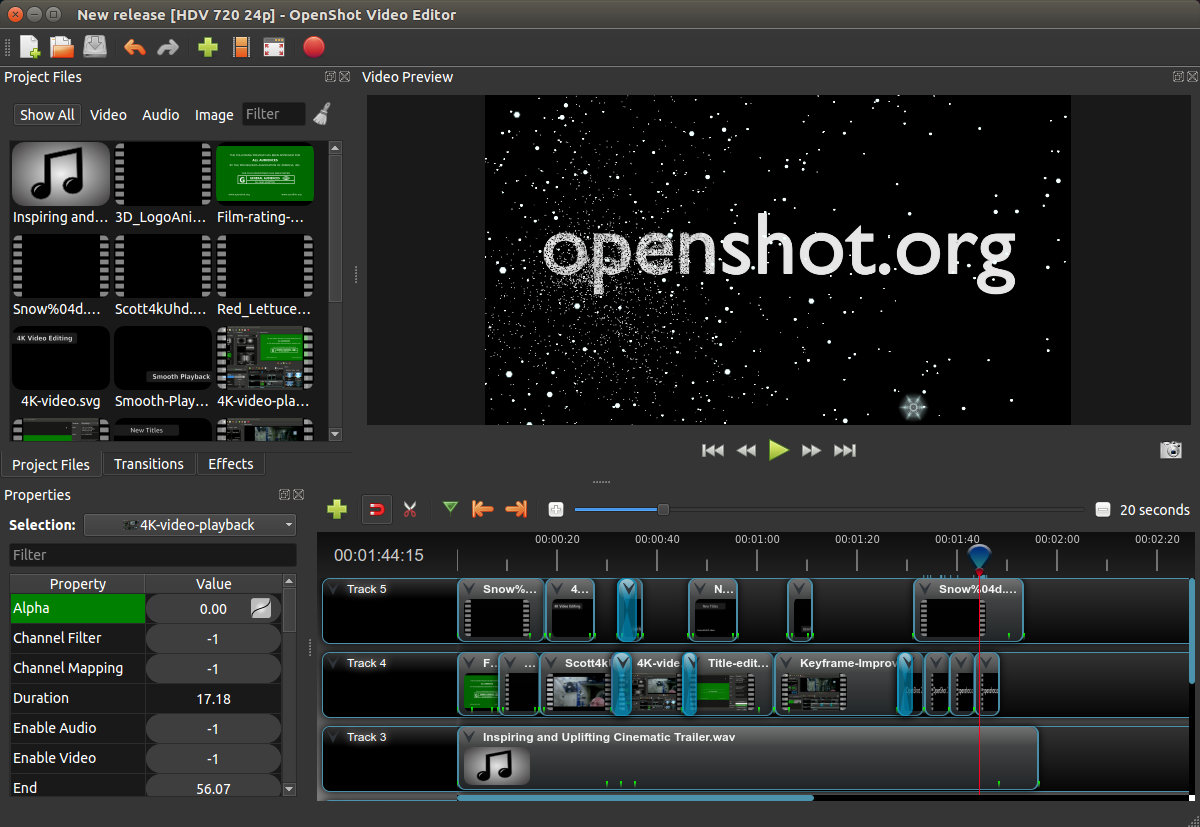 Key Functions:

Drag-and-drop function for adding new content to videos

Good effects collection, albeit quite basic

Can create animated videos with the key-frame feature

Multiple audio, watermark, and background video layers

Rescaling, resizing, trimming, etc.
Pros:

User-friendly UI

Minimalistic design

Quick editing
Cons:

Basic video editor, no advanced features

Limited effects and filter options
Best collection of editing tools and filters
System Compatibility: Windows (x86 and x64 versions available)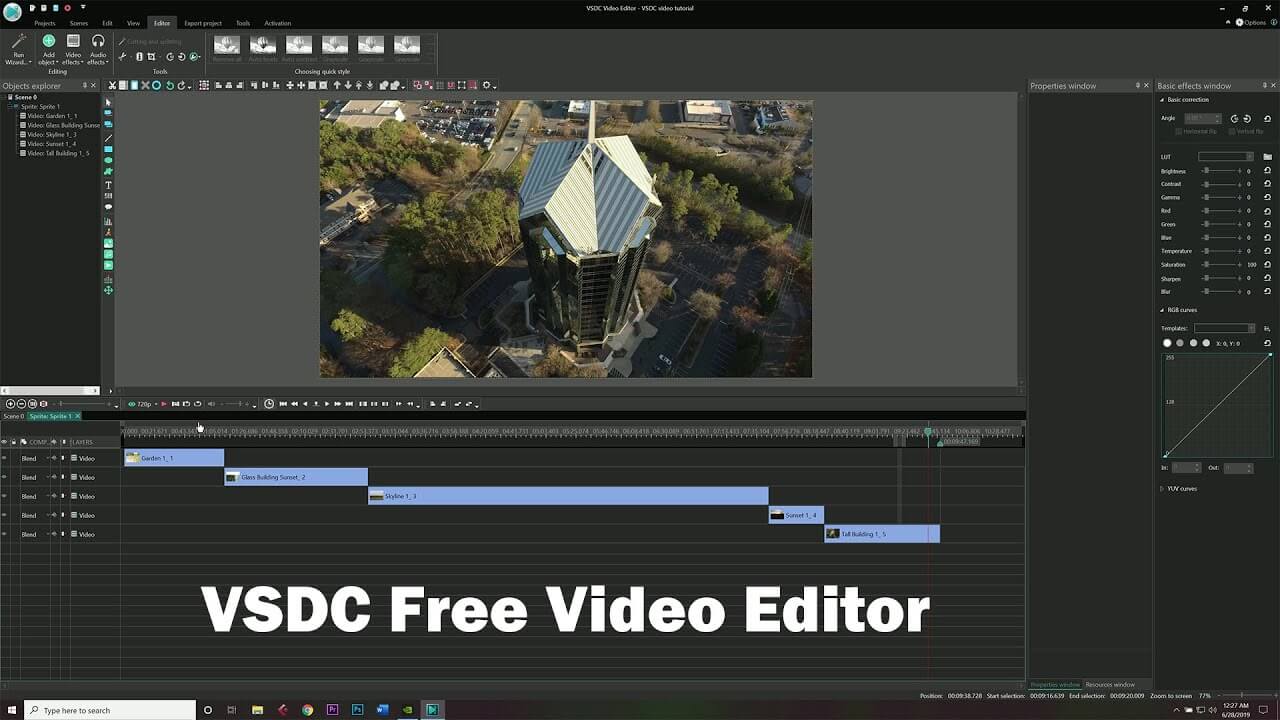 Key Functions:

Supports HEVC/H.265 for HD and 4K video content

Share easily with social media with direct links

Instagram-like filters

Transitions and other effects

Pro-level color-correction feature

Full video editing capability in the free version

Video speed control
Pros:

Full video editing functions included in the free version

Extensive editing tools

Good collection of transitions

Color-correction gives a polished effect
Cons:

No advanced features like video slideshows, direct push to social channels, etc. in the free version

Reduced functionality in the free version

Audio limited to voiceovers in the free version
Great Windows video editor for personal social media users and vloggers
System Compatibility: Windows 10 (build version 16299 or later)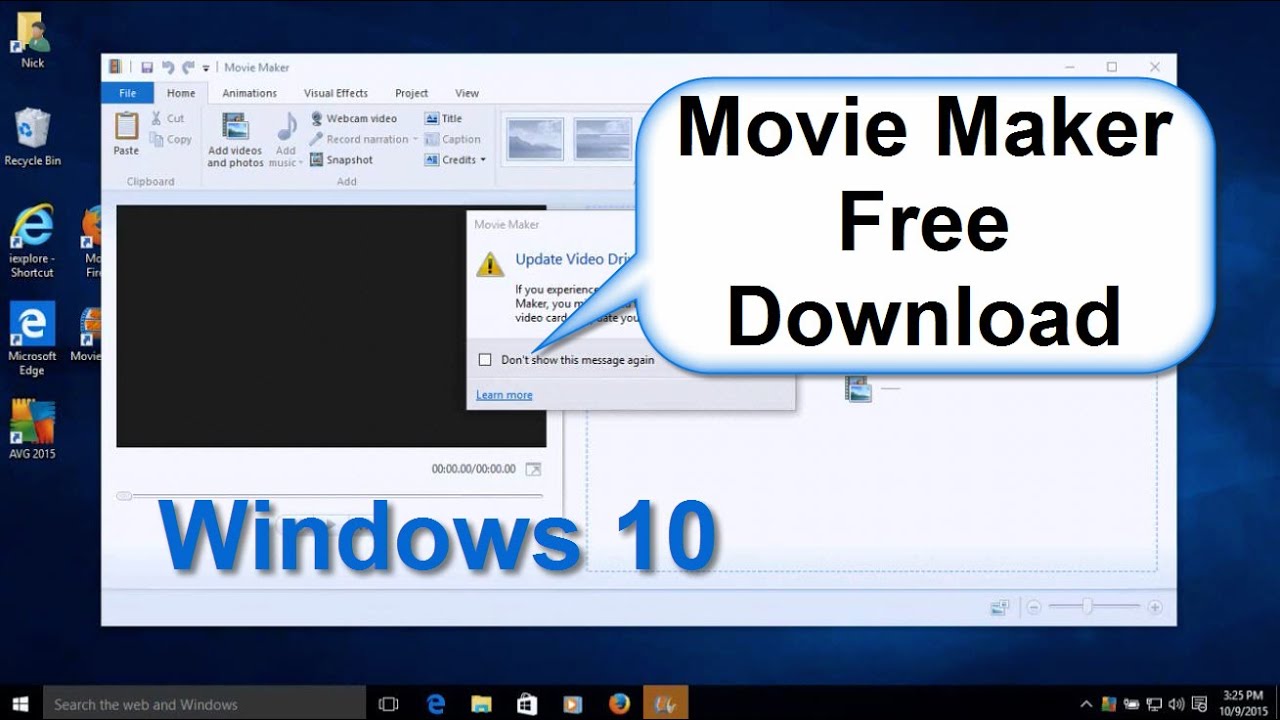 Key Functions:

All basic video editing features

Add custom colors for fonts

Quick-access preview when applying effects or doing edits

Add captions, music, etc. on a separate animated tab

Create customized video cuts with the auto-movie option

Filters, effects, zoom
Pros:

Ideal for short clips of personal videos

Available on Microsoft Store

Convenient tools for joining clips, trimming videos, etc.

All basic editing requirements are covered
Cons:

Only one free movie project in the basic version

Need to upgrade for HD output
Best Alternative to Movie Maker for Windows
System Compatibility: Windows, Mac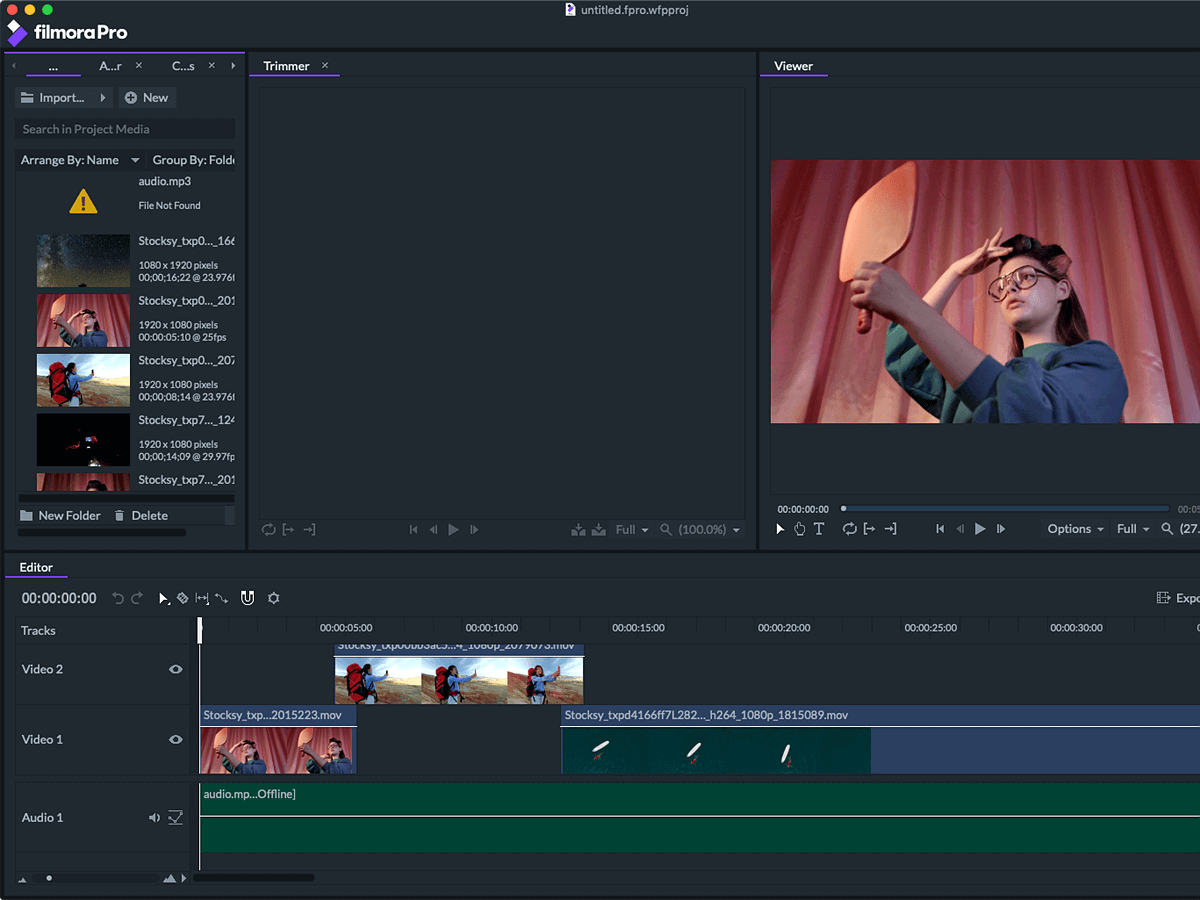 Key Functions:

Easy video editing with extensive tools

Minimalistic UI design, ideal for first-time users

Wide range of video formats supported

More than 800 effects available

Convenient in-app sharing and upload options for social media
Pros:

Great free alternative to Movie Maker on Windows

User-friendly design

Extensive filters and effects collection
Cons:

Free version has limited functionality

Export video with watermark
Great tool to integrate images and music with your videos
System Compatibility: Windows, Mac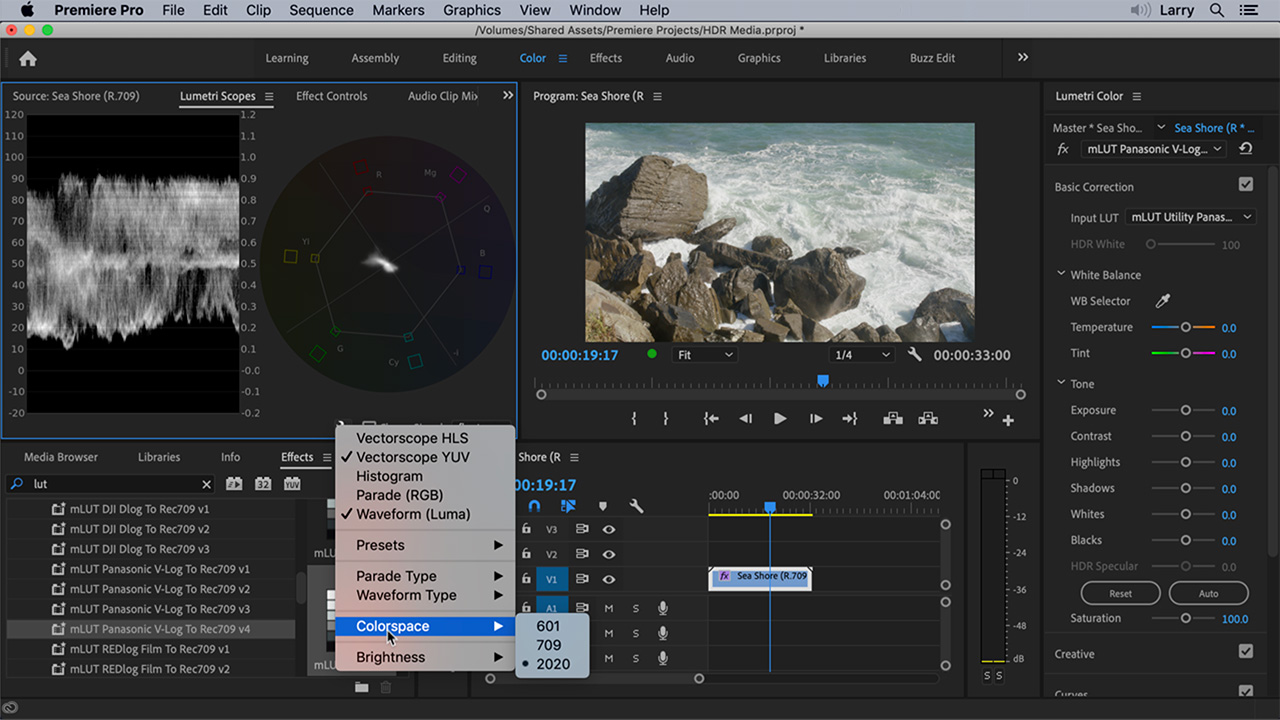 Key Functions:

Create projects, add media, insert text, add music

Publish to the web or share with different options
Pros:

Free to try (2 months free with your annual subscription)

Ideal for integrating additional media and music to your video clips
Cons:

Less video editing functions

Watermark will be added to edited videos
Best 3D video creator for Windows
System Compatibility: Windows, macOS, Linux, Steam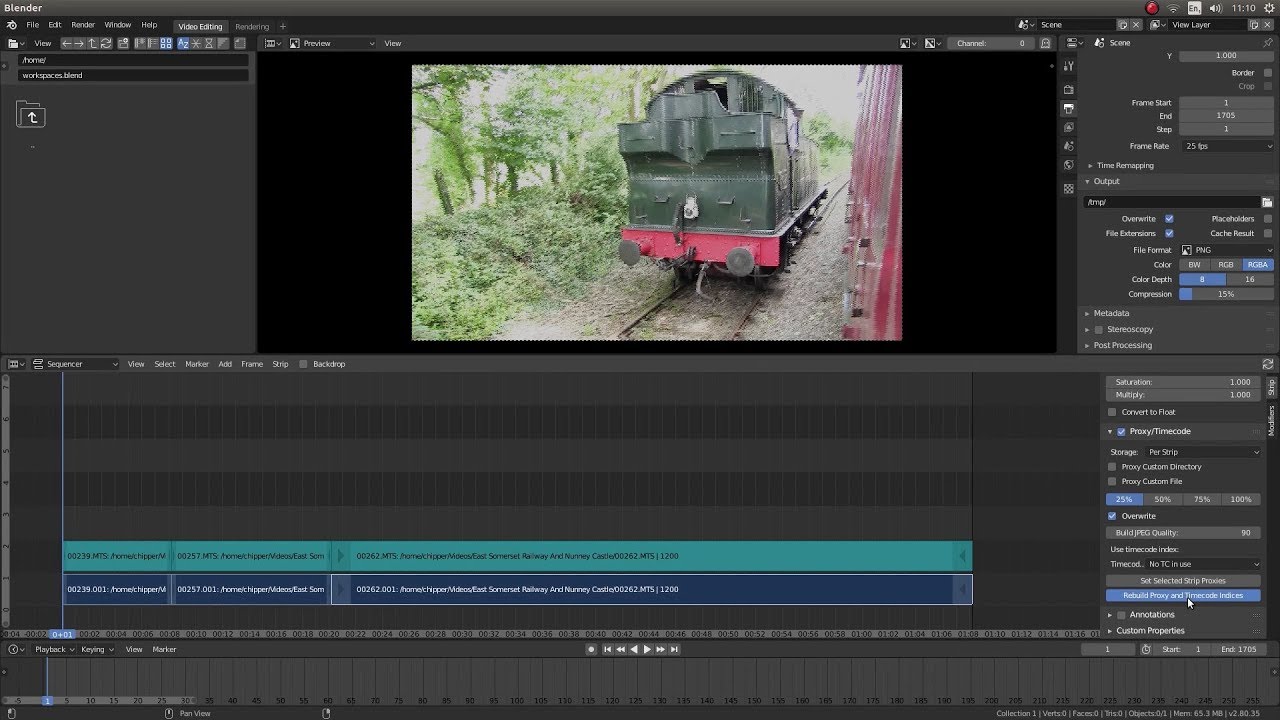 Key Functions:

Create stunning 3D models

Templates available

Video editor is quite functional

Great for rendering videos in 3D

Live preview

Audio scrubbing and syncing
Pros:

Open-source application

Perfect for 3D animation videos

Extensive functionality for 3D model creation and rendering
Cons:

Not a true video editor

Lack of technical support (mainly from community forum and tutorials)

UI is a little cluttered
Ideal for amateurs looking to go pro
System Compatibility: Windows, macOS.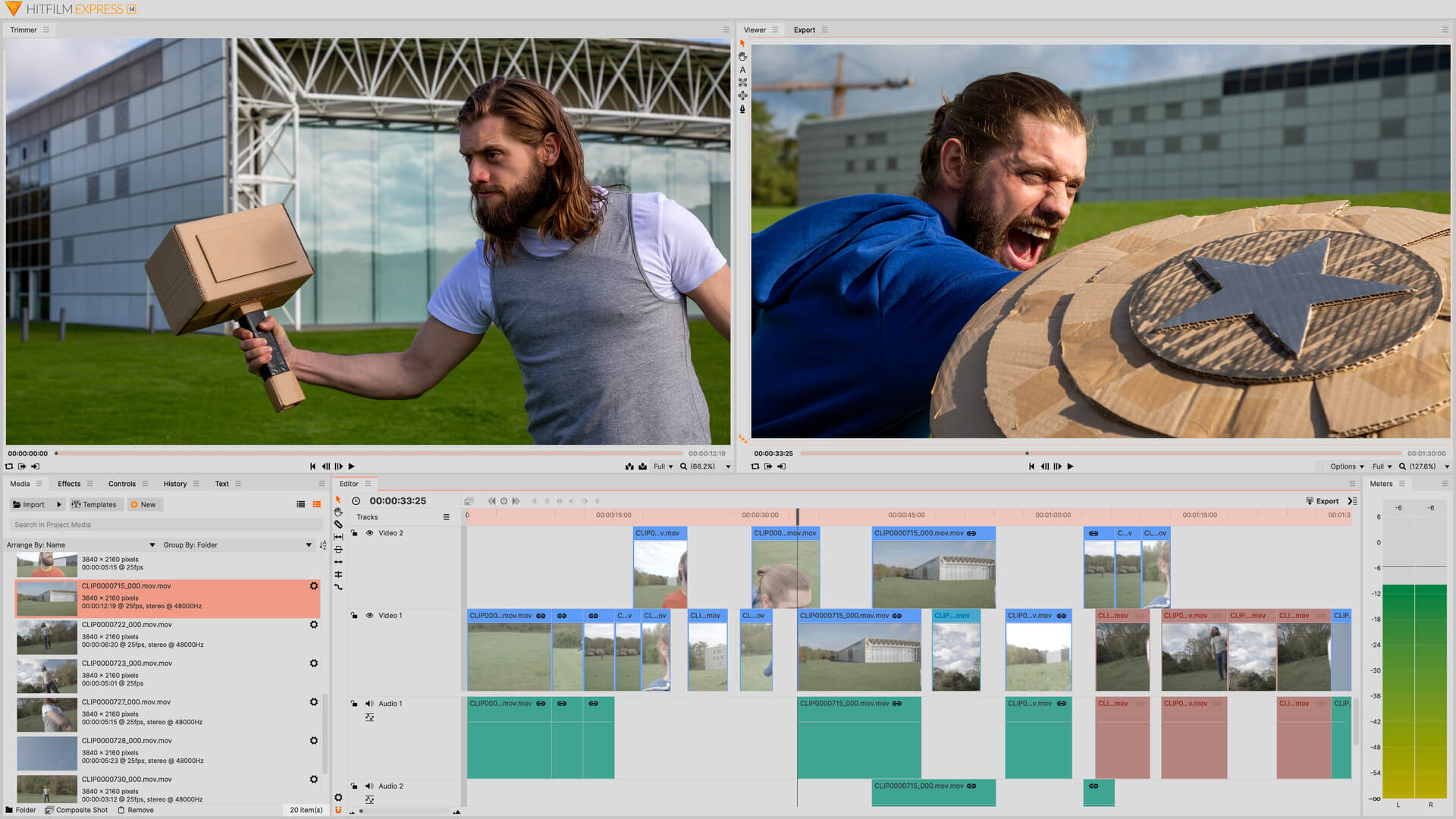 Key Functions:

Advanced video editing tools

Extensive tools for animations and transitions

Animation option for separate composite shots

Copy-paste function for clip attributes

Pro audio mixer

Tons of pro effect options
Pros:

Excellent pro video editor

Advanced functions to create Hollywood-style home movies

Excellent audio processing quality
Cons:

Complicated for first-time users

Too many features to get used to

Pro version is expensive
Best web-based Google Chrome extension for video editing
System Compatibility: Web-based project based on Mozilla PopcornMaker open-source application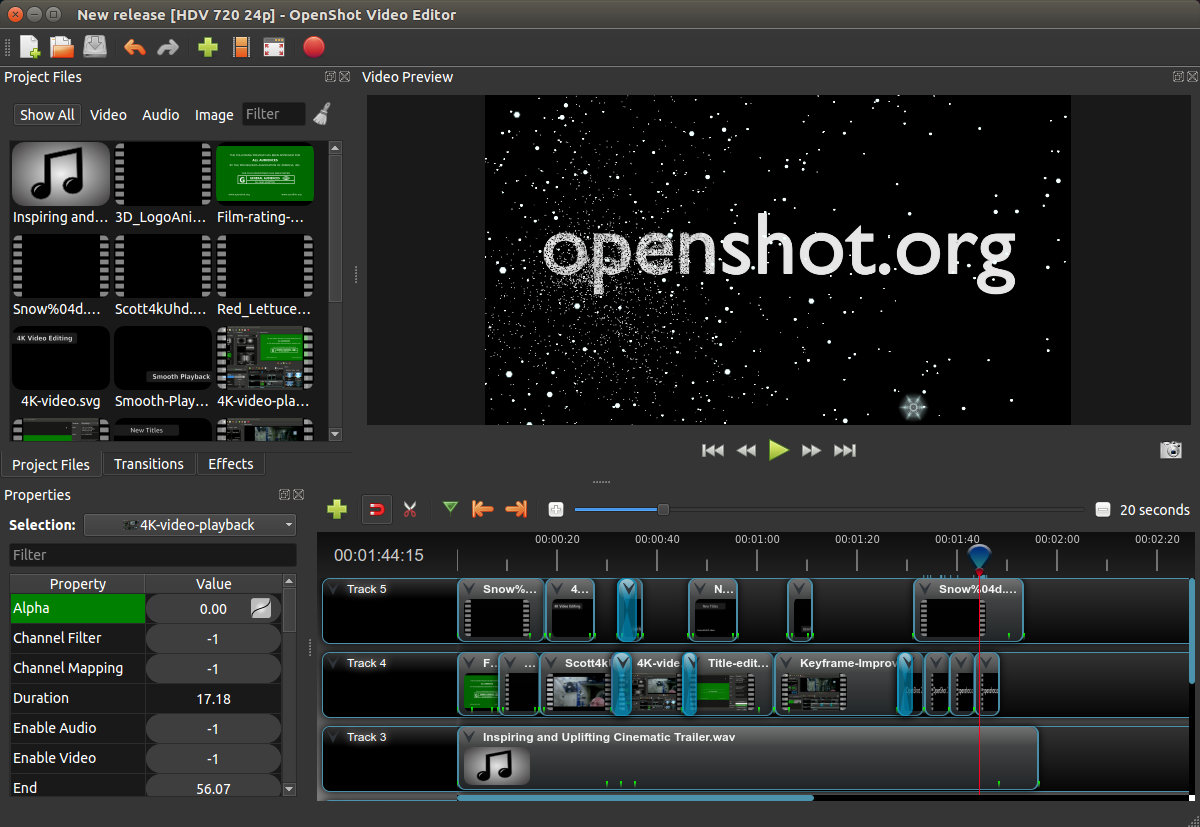 Key Functions:

Use a combination of images, text, videos, etc. to create video clips

Supports all major video platforms

Create multilayer videos with drag-and-drop actions

Zoom view for editing short video clips

Add other media types to videos
Pros:

Work directly in your Chrome browser

Convenient basic editing tools

Wide video platform support for video and audio

Easy to add additional content
Cons:

No standalone version

No advanced editing tools

Limited video formats supported
Best 'clean-up' tool for your videos
System Compatibility: Windows 10/8/7/Vista/XP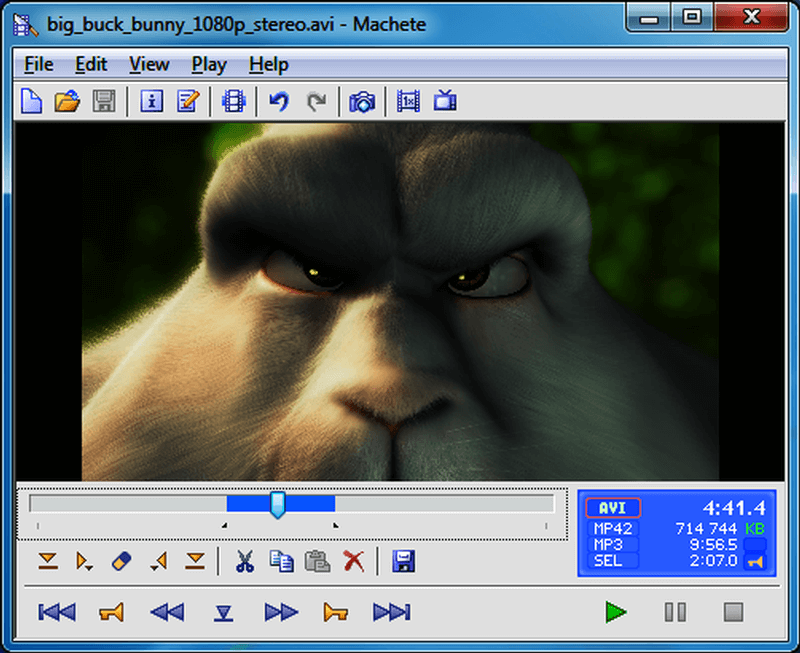 Key Functions:

Slice and remove extra video content

Create shorter clips from long videos

Remove audio from videos
Pros:

Takes less time to clean up videos

Easy-to-use interface
Cons:

Limited file type support (AVI and WMV only)

No audio editing
Final Verdict
All of these video editors have free versions or are completely free. However, you'll notice that most free video editing software for Windows 10 or older versions have limited functionality unless you're willing to upgrade to the respective Pro versions. Fortunately, one free video editing software for Windows 7 and later stands out from the crowd, and that's iMyFone Filme.
Filme is a true professional editor and is 100% free. That means you get all the advanced features of a pro video editor at zero cost to you. The best part is that the user-friendly interface is perfect whether you're a seasoned professional video editor or someone who is just starting out on their video editing journey. Whether it's extensive tools, impressive filters, a slick interface, or easy navigation, this tool has it all. Nevertheless, you can try all the above video editors to see which one best suit your needs.
Get 1-Month FREE license (Limited Time)
In all the above scenarios, a pro-level free video editor for PC will serve the purpose well and allow the user to create studio-quality videos right on their Windows 10 or Windows 7 PC. And the best part is that there's no added expense involved like there would be with a premium tool.
Frequently Asked Questions about Free Video Editing Software
1.

Who Uses Free Video Editors?
Personal user who utilizes filters, effects, trimming, and other basic features to add a fun touch to their videos before uploading them to their social media accounts.

Online product sellers, they use videos to promote their products and reach a larger audience via websites, social media and other forms of advertising. Their primary goal is to be able to create professional videos using features like color-correction, pro video editing, and so on.

Social influencers who need to put out polished videos for their fan bases, which usually number in the millions of visitors and tens of millions of views. They need their videos to be slick and attractive in order to convert better and grow their following.
2.

How Can I Make an Eye-Catching Video?
Here are some valuable tips to create stunning videos for your product that you can publish on popular social media channels or blogs:
Tip 1.Use the square format for your videos because they perform better in terms of engagement and conversion.
Tip 2.Use a lot of motion in the video but know the sweet spot - too little or too much and you'll see the audience drop off after a few seconds.
Tip 3.Use different camera angles to make it more dynamic and professional-looking.
Tip 4.Use transitions to keep the narrative moving - change the scene so the viewer don't want to scroll past your video but keep watching it.
Tip 5.Use text to reiterate the theme because a lot of sites will play videos without sound by default.