Even in today's era of cutting-edge video cameras and moviemakers, the old film effect hasn't lost its charm. Who can forget those classic black and white footage with a captivating mix of voice and visual effects and lighting variation?
If you're looking to add old film effects to your videos to make them more captivating for the audience, then look no further. We have rounded up the 5 most comprehensive and easy-to-use video editors to achieve old film grain after effects with just a few clicks.
Without any further ado, let's dive in.
1. iMyFone Filme
If you want to quickly add the "old movie effects" to your videos, the iMyFone Filme is your perfect companion. Over the years, it has established itself as the most expansive and comprehensive video editor for both basic and professional-grade video editing.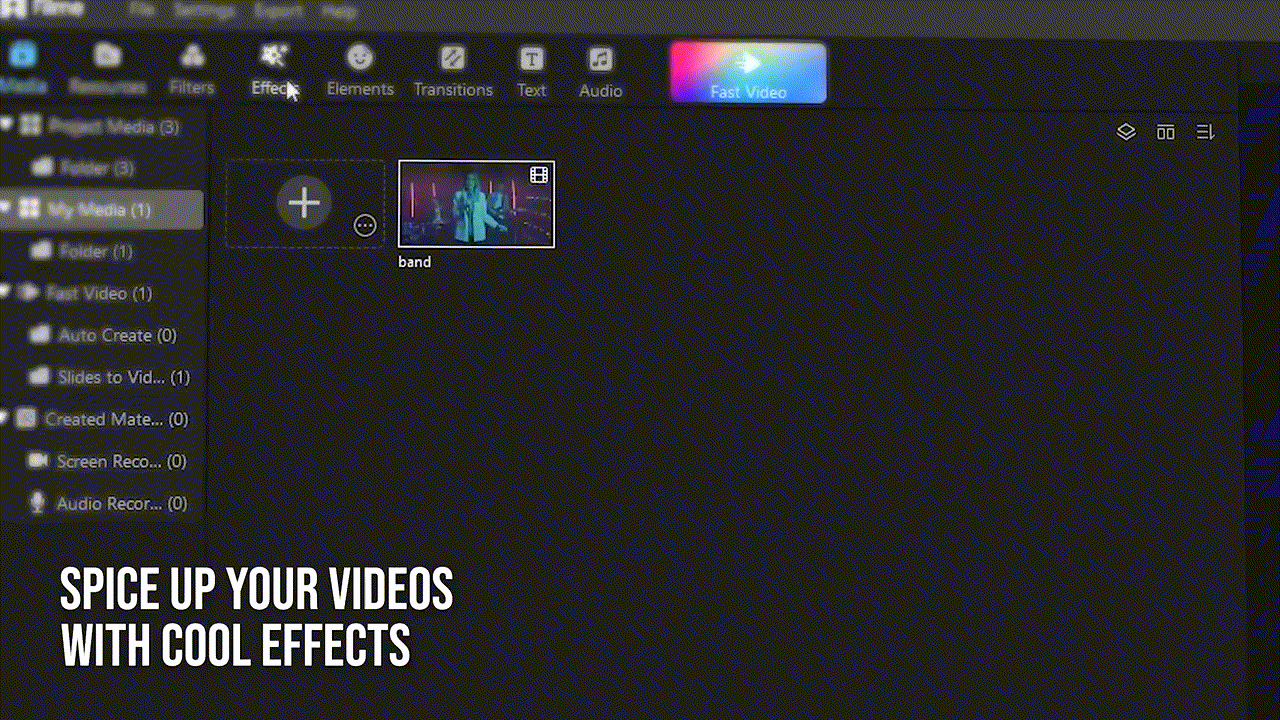 Below are the 3 stunning old film effects available in iMyFone Filme.
1. VCR Distortion Effect
This effect is a perfect mix of textured, warped, old-school type effect that gives a classy and vintage look to your video. Just as its name indicates, it includes subtle distortions like if it was shot by an outdated video camera.
The VCR Distortion effect is pretty trendy nowadays and can make your video go viral.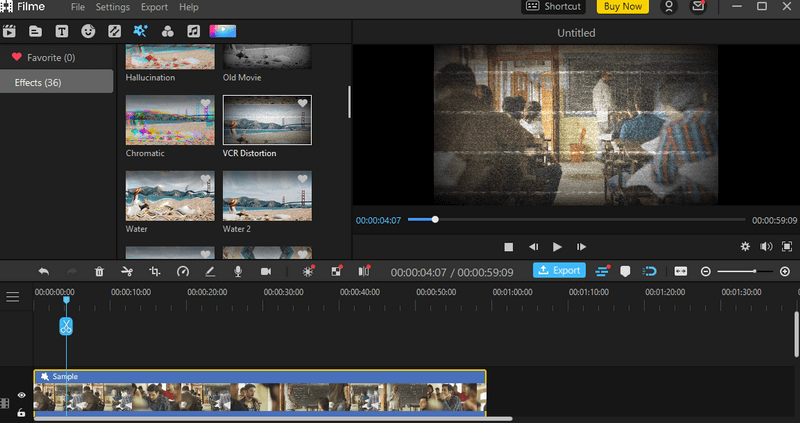 Want explore more stunning video effects for your video? Download Filme Now!
Also Read:
2. Old Movie Effect
This stunning 70's era, classical effect is worthy using for its sweet and nostalgic looks. It mimics Black & White effects with special sound effects to give a semblance of your favorite movie scenes. You can easily imitate a historic scene with this old movie effect.
Adjust the background and color grading the way you like to make it even more realistic.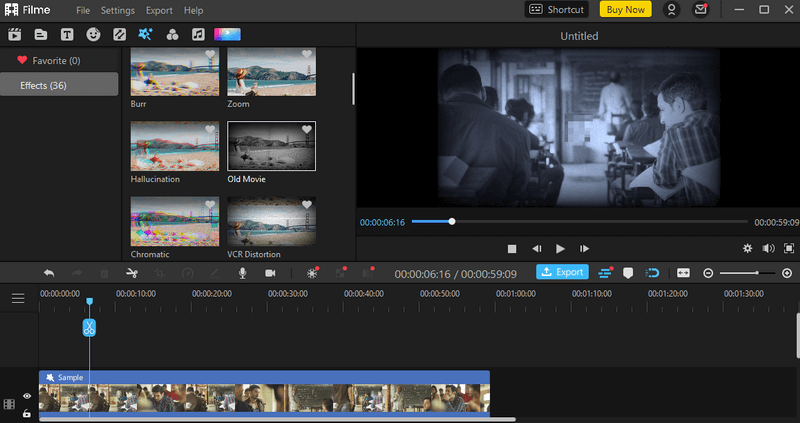 3. Gaussian Blur
It effectively blurs your video along with subtle transitions that give it a classy and appealing look. Usually, this filter is used to reduce the video clarity but it also gives a reflection of vintage-style movies.
Try this amazing effect with just one click and captivate your audience with an old-fashioned feel.

As shown, It comes preloaded with tons of amazing effects including old movies and vintage filters that you can apply with just one click. Unlike its competitors, you don't need to go through tech-savvy procedures to turn your videos into classical 70s era footage as Filme offers built-in vintage effects.
Aside from that, users can adjust color grading, audio effects, and background music to create an eye-catching video conveying a dramatic recollection of your favorite movie. What sets iMyFone Filme apart is its innovative and advanced interface, making it a preferable choice for not-so-tech-savvy users.
Features of Filme
A huge library of amazing effects including old movies and vintage effects.

Adjust color grading with high precision

Multi-layer editing

Tons of transitions, overlays, resources, and filters

Screen recorder

Slideshow maker

All basic editing features

Audio editing

Voiceovers

Add text and cinematic titles to videos

Affordable price: $19.97/1 Month;$59.95/1 Year.
Text Guide
Here's how to apply old movie effects:
Step 1
Once installed, launch iMyFone Filme on your computer. Launch it and hit on Editing Mode to get started.
Step 2
Import the video you want to edit by clicking on the big "+" icon. Drop and drag the video to the timeline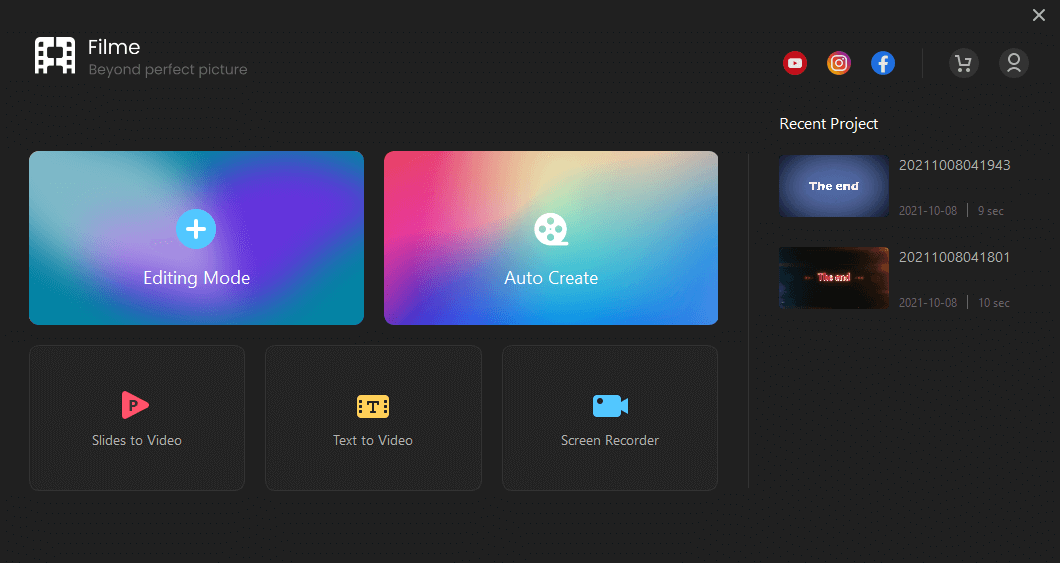 Step 3
Then, choose the Effects option on the top tab. The program will display many effects. Just click on "OId Movie" to implement it.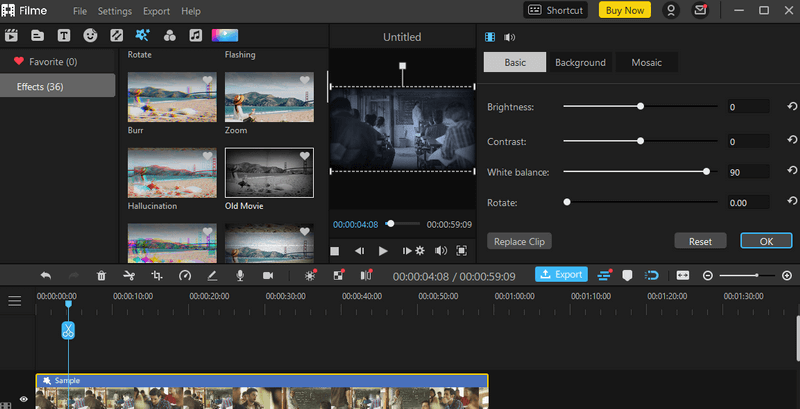 Step 4
Adjust the Brightness, Contrast, White Balance, and Blurriness as well as Background fill as per your needs.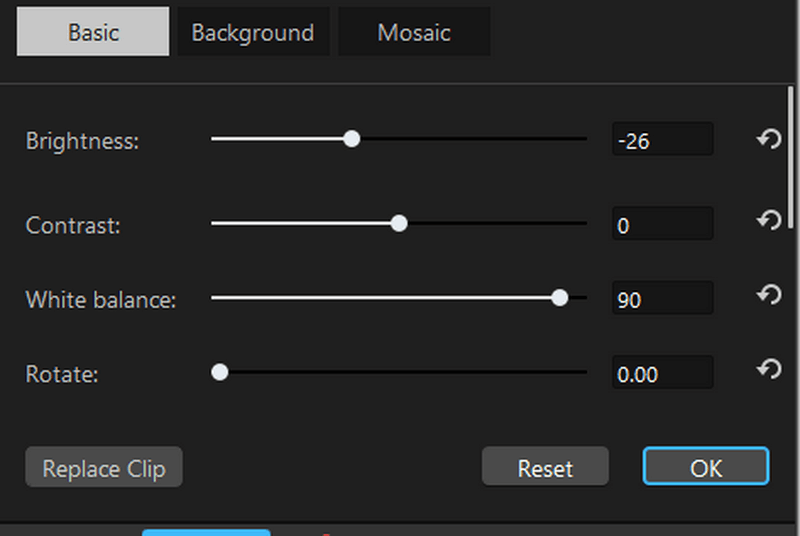 Step 5
Once you're done editing, hit on Export to download the output video.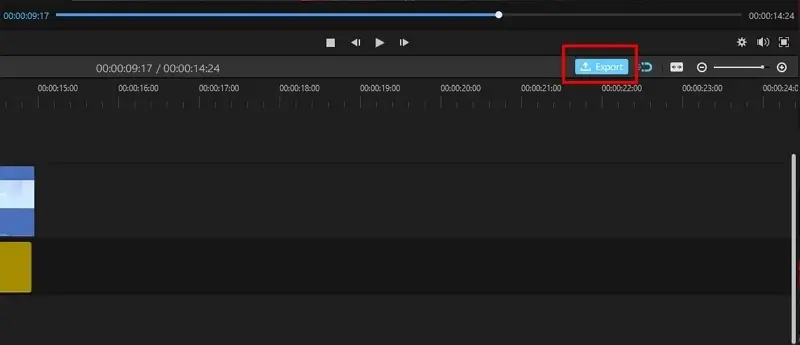 2. Adobe Premiere Pro
The name Adobe Premiere Pro needs no introduction in the world of video editors. It comes preloaded with tons of advanced filters and themes included old film effects that you can apply with ease.
Its interface might be complicated for new users but once you master its art, Adobe Premiere brings you into a world of tremendous special effects and transitions. With just a few clicks, you can recreate a video clip and add old film effects to it.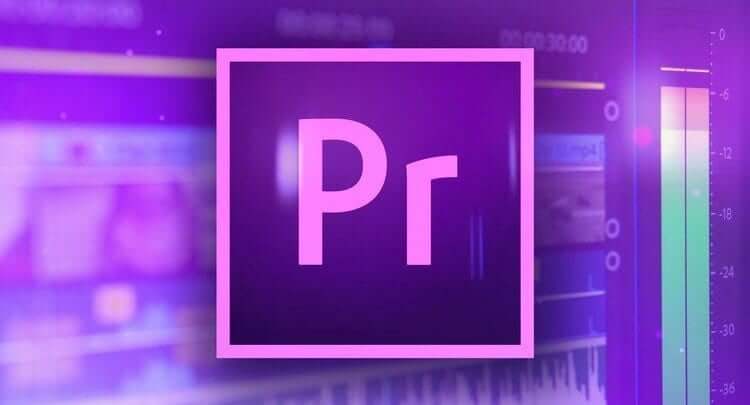 Text Guide
Here's how to add old film effect to video:
Step 1
Start by old film effect premiere pro download. Launch it and import your video clip.
Step 2
Now, you need to apply several Effects. Go to the Effects option and apply the following effects in the same order:
Tint Effect

Liner White Effect

Roughen Edges Effect

Circle Effect

Strobe Light Effect

Transform Effect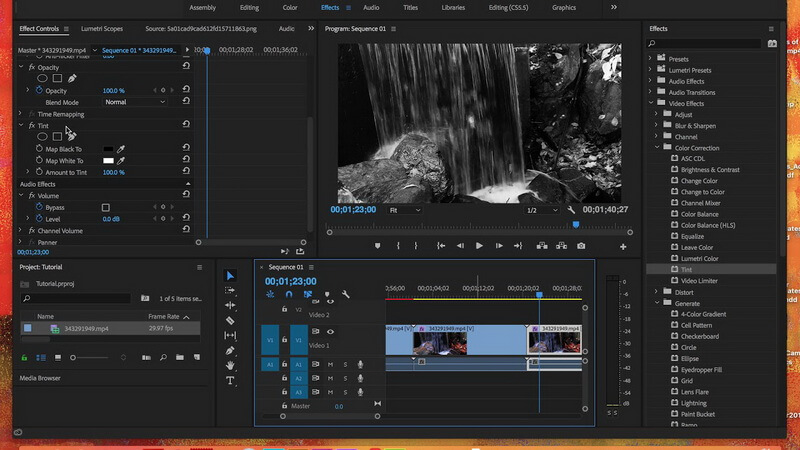 Step 3
Search "Noise" under the Effects bar and drop it on the clip. Adjust the "Amount of Noise" as needed.
Step 4
Finally, save the file on your computer.
Also Read:
Create Retro Style Videos with VHS Effect in Premiere >>
3. Windows Movie Maker
Windows Movie Maker is an easy-to-use old film video effect app for Windows users to create and edit videos as well as directly publish them on YouTube, Facebook, and other platforms.
It comes with a simple and clean interface, making it a go-to choice for many users to apply old video effects and many other transitions, filters, and themes to videos.
Text Guide
Check out how to use Windows Movie Maker old film effect:
Step 1
Install and launch Windows Movie Maker on your PC. Import your video into the program.
Step 2
Hit on "View Video Effects" under Edit Movie to get started.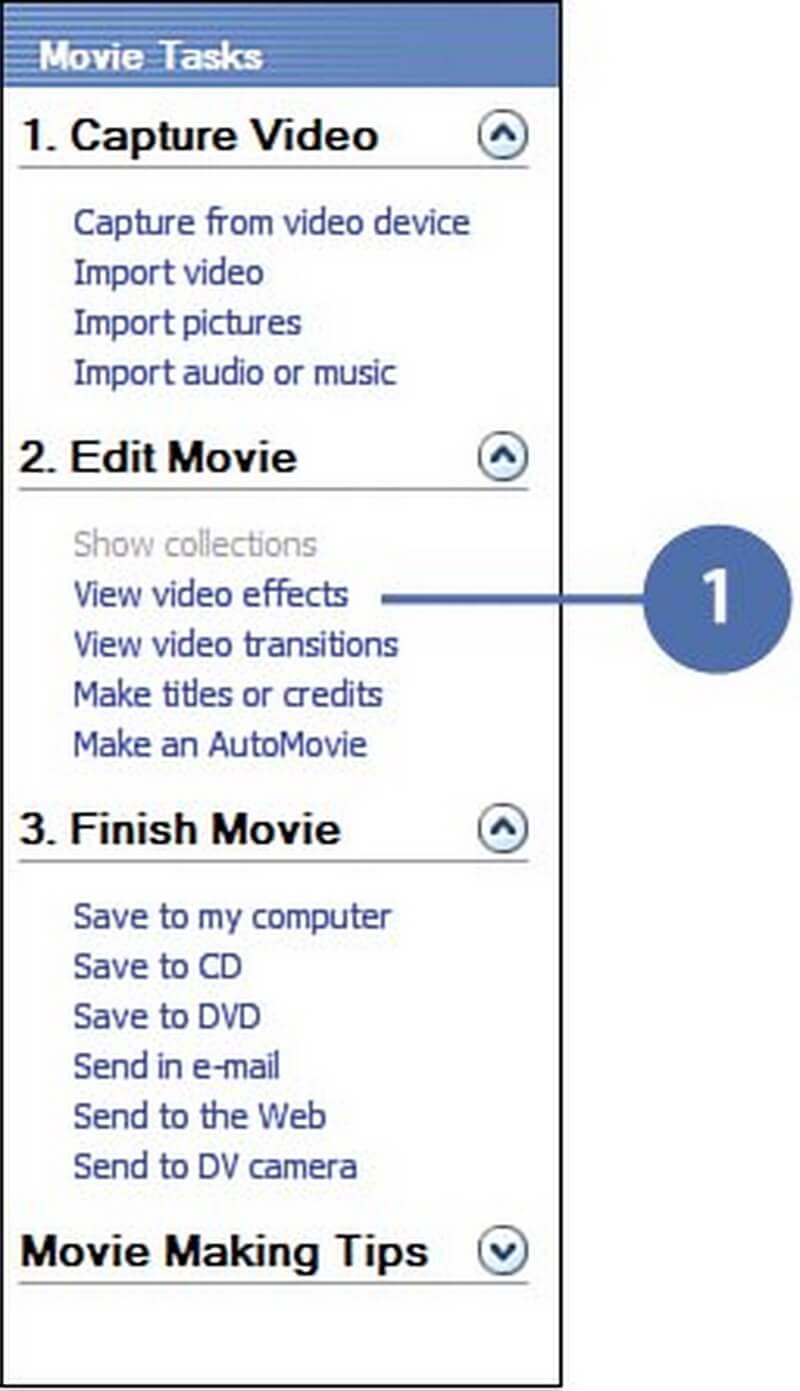 Step 3
Scroll through the effects and find the "Film Age, Old" effect.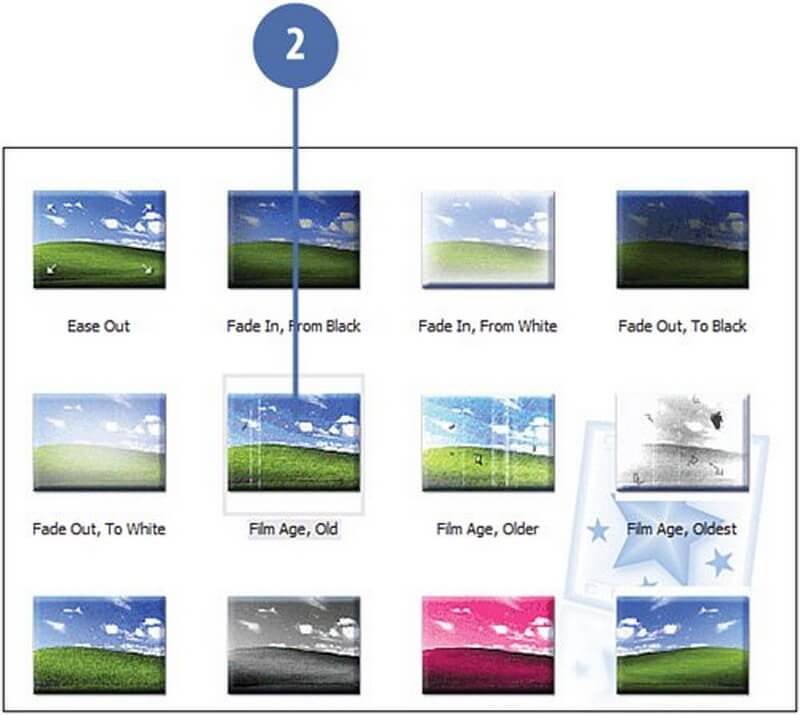 Step 4
Simply, drag and drop it onto the clipboard and ban, you have just applied the old movie effect.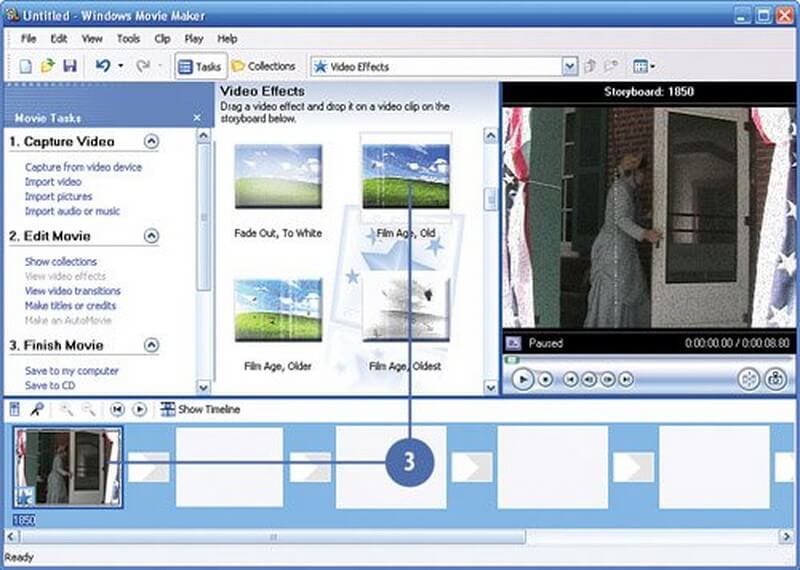 4. After Effects
As its name indicates, After Effects is a competent editor for adding advanced graphics, motions, and effects to the already edited videos. Developed by Adobe, After Effects has long been used to apply vintage-style effects to a video clip in ultra-high quality.
The biggest issue with Adobe After Effects old film effect is its complicated interface, especially for new users. Plus, it is considered quite an expensive software.
Text Guide
Here's how to use this program:
Step 1
First of all, create a new composition and import your video.
Step 2
Now, click on Effects on the top bar and select Color Correction > Curves.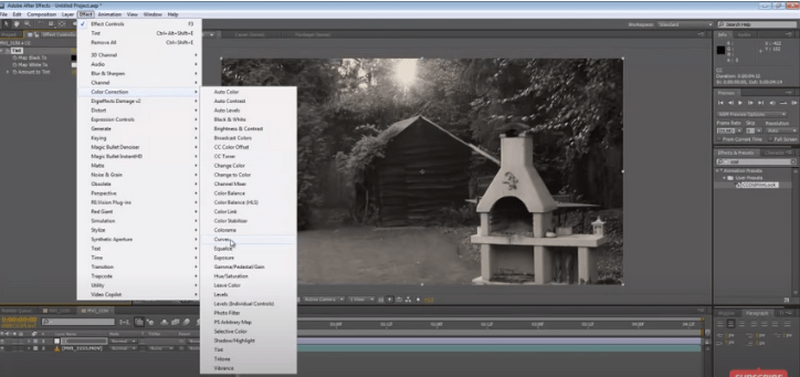 Step 3
Again, go to Effects > Noise and Grain > Add Grain.

Step 4
Also, apply fast Blur Effect and Brightness & Contrast Effect. And you have got an amazing Vintage-style video.
Note that After Affects contains thousands of effects and other advanced settings that you can use to make the footage even more realistic and appealing.
5. Final Cut Pro
The last old film effect video app on our list is Final Cut Pro which is developed specifically for Mac users. It offers some of the most advanced video effects and filters including old movie and vintage effects.
If you want a simple yet highly efficient tool for creating classic-style movie clips, then Final Cut Pro is your perfect choice. On top of that, this tool is easy to use and offers a staggering 90-day free trial period.
Text Guide
Follow the below steps to apply the old movie effect:
Step 1
After installing Final Cut Pro on your Mac, launch it. Drag and drop the video clip into its timeline.
Step 2
Select the clip and click on the Effects icon on the top-right corner or hit command-5.

Step 3
A browser will open. You can either search for the old movie effect or scroll through the individual categories to find it.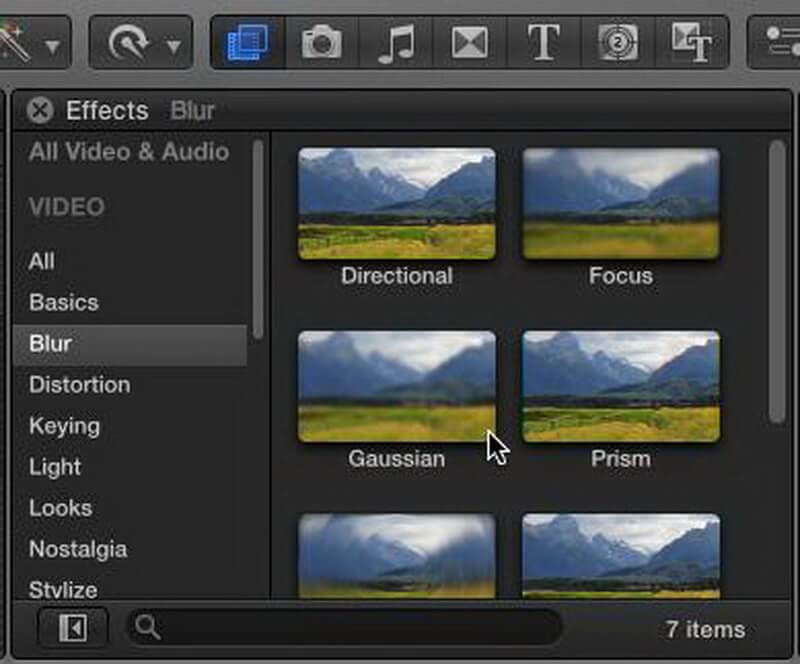 Step 4
Preview the effect and if you're satisfied with it, drag and drop it on the clip. The program will apply it instantly.
Save the output video on your computer.
Final Words
This article shows that applying vintage to your videos is no longer a difficult feat. The internet is awash with old film effect video editor apps that you can use to recreate the nostalgic 70s era movie scenes.
You can rely on any of the aforementioned software to exhibit your creative editing skills but if you want things done quickly and efficiently, install iMyFone Filme. It offers the best old video effects with flexibility in adjusting background colors and shades.