Orientation might be a tricky issue when it comes to record a video, which is why a reliable tool matters to video makers as it can help save much complicated work. Lightworks is a professional tool that you can use to fix your videos. However, many people get confused while using the tool to turn the video orientation back to normal. If you face the same issue, keep reading further to know how you can use Lightworks Rotate Video feature.
Part 1. Rotate Video and Image with Lightworks
Lightworks is an all-in-one, comprehensive, and user-friendly film editing tool used to create high-quality videos for all purposes such as 4K videos, YouTube videos, and many more. It is loaded with innovative features including:
Ready to use audio/video FX
Variable frame rate media
Proxy workflows for 4K
Exporting of videos in different formats up to 4K
GPU precision
Histogram tools and adjusting video speed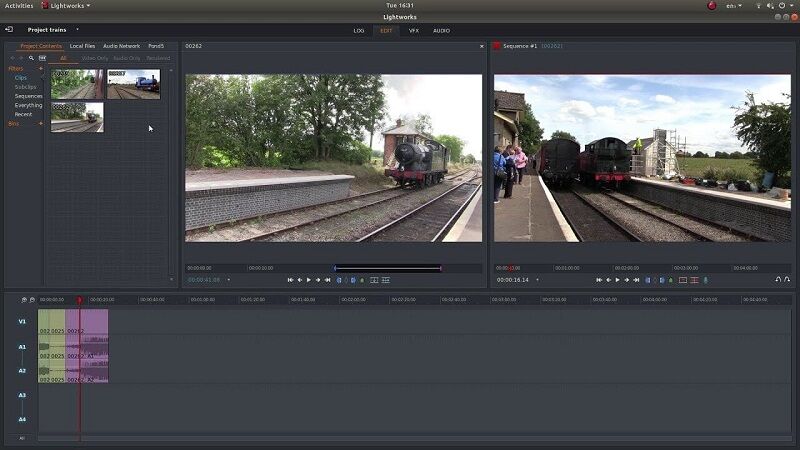 Apart from the above features, Rotate function in Lightworks is commonly known for fixing the orientation of a video that comes with a faulty angle or is inverted 90 degrees and it allows users to expertly adjusts the abnormal orientation of the filmed shot.
1. Why Use Lightworks to Rotate Video?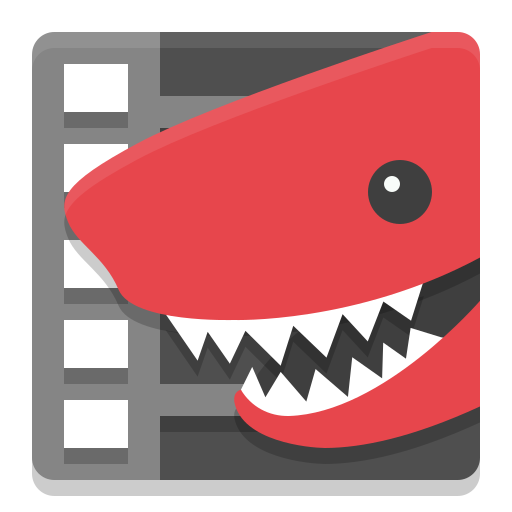 Although there are other ways you can use to rotate a video with faulty orientation, using the Lightworks tool is a professional way to do the job.
All you have to do is use a 3D DVE effect by using a Z rotation control for adjusting the video. There you go – a permanently re-oriented video with no errors in the outlook of the video. You get a smooth, fine-tuned video with the orientation that you want.
Other tools, on the contrary, might offer temporary results. Moreover, it is hard to import the video into other formats.
Now, how to rotate a video using Lightworks? How to use Lightworks Rotate Video 90 degrees feature? Can I use Lightworks to flip an image? Keep reading and you will find all the answers!
2. How to Rotate Video in Lightworks?
For using the Lightworks Rotate Video feature, you need to follow the steps below:
Step 1.Select the frame rate in the software, you can use pre-defined frame rates already available to make adjustments accordingly.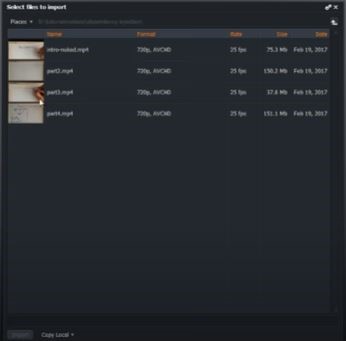 Step 2.Choose the portion you want to rotate; if you're going to rotate the full video, you can simply select the full video instead of choosing a specific portion.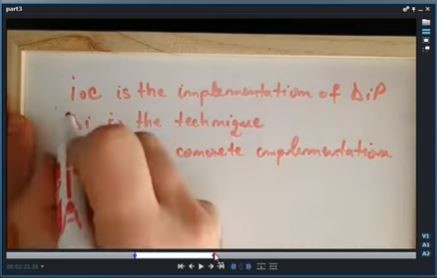 Step 3.Select the Effect option present on the lower right of the tool.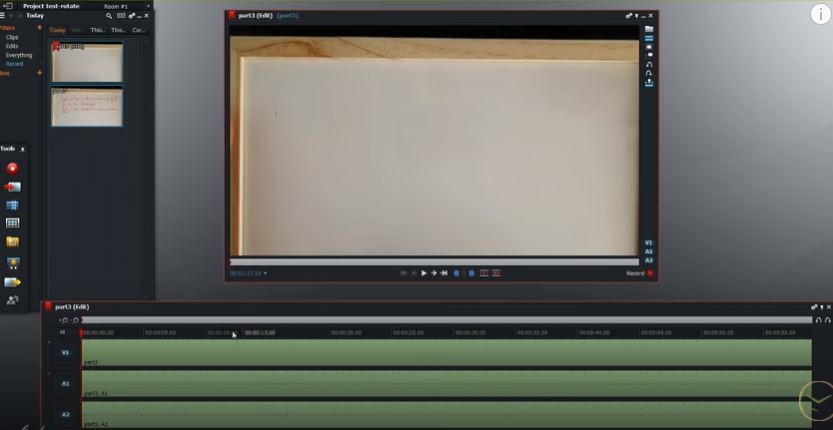 Step 4.Now, choose the option DVE in the Effect bar.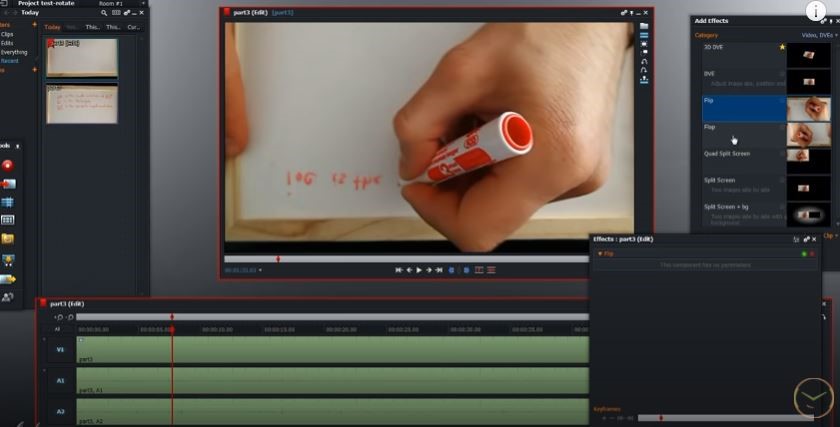 Step 5.Select the Z axis and rotate the video to any degree that you need. You can also enter a value in the box given in front of the Z-axis to adjust the vidoe's orientation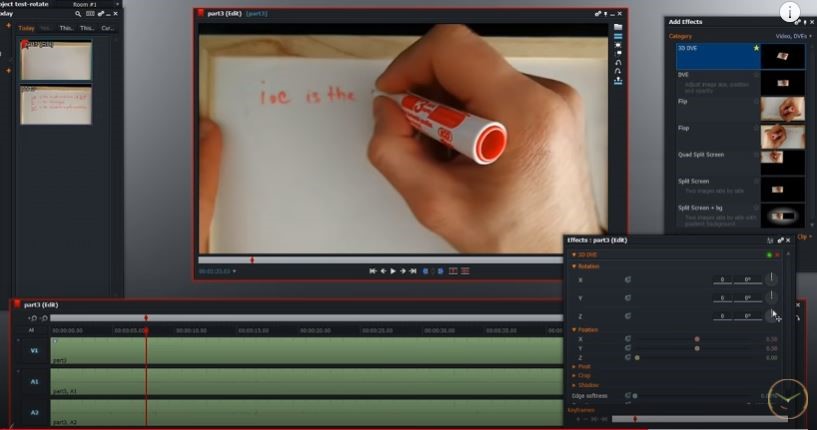 Can I Use Lightworks to Rotate Image?
Of course Yes!
Step 1.Import the video clip from which you want to crop the image out into Lightwork.
Step 2.Mark the clip and add 3DV effect to the video part, choose the Z axis to rotate the video clip.
Step 3.Crop the image out from Lightworks. And you are there!
3. What Do The Users Have to Say?
Using Lightworks Rotate Video feature might get too complicated for some people, and many find it to be ineffective when it comes to rotating videos. For example, a user wrote:
"Sticking with the above suggested solution: 3D DVE effect doesn't seem to work with dissolve or wipe transitions. Halfway through the transition effect, it un-rotates."
Another user wrote:
"Although I would LOVE to be able to just statically correct the rotation of a source clip one time without data loss and without re-encoding the whole clip, but no one seems to know how to do that."
These reviews show that users might get confused while using the tool effectively as it is a bit complex tool to use. So, what's the best solution, or should we say alternative as online rotation tools or reliable desktop solution?
Part 2. Best Alternative to Lightworks for Rotating a Video Effortlessly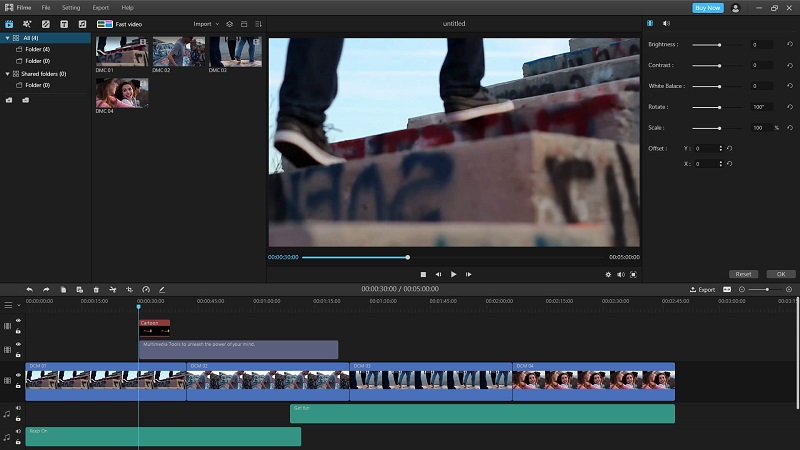 iMyFone Filme is a multipurpose Pro Editing software that is made for quick and easy film editing purposes. The fast video modes, transitions, special effects, text, audio options, and many others, make it a handy tool for film creators and editors.
One of the basic and best features present in the software is its feature of video rotation. You will just need to click on the rotate option to fix the orientation according to your choice and easily rotate the video using one of the two options described below.
Now a free 1-month full license of Filme is available here, get the code and enjoy the quick video rotation function totally for free!
Get 1-Month FREE License (Limited Time) >>
How to Rotate Video Using iMyFone Filme Quickly & Easily?
Before digging through the text guide, you can also check the video tutorial as below:
Method 1.
To rotate a video, you will need to move the slider. If you want to rotate your video in the given X axis or Y axis, you will need to click the upward triangle for elevating the value. For decreasing it, you can click the downward triangle.
To undo any previous change, you will need to click the Undo arrow present on the tool screen's right. Once you are done with your editing, you will need to click OK for confirming and then close the windows for editing. Another way is to Reset the changes to undo them.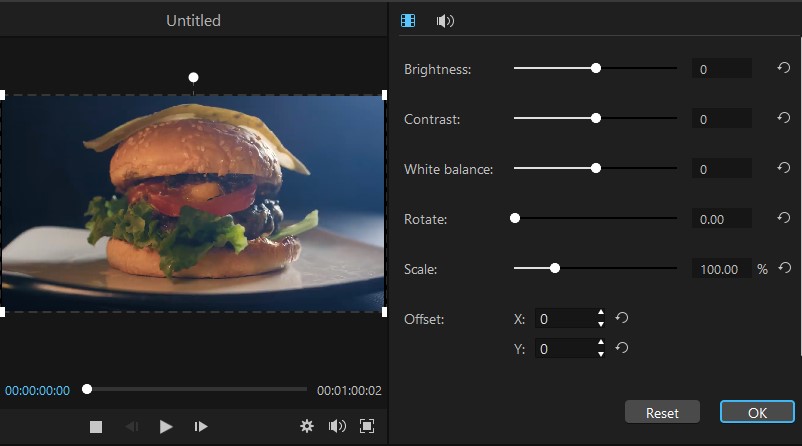 Method 2.
Double-click the clip that you will edit in your Timeline and directly rotate the video by moving your cursor around a white point present above the rectangle on the screen. The image under editing rotates around it.
For offsetting, you can move your cursor over the clip in the preview window and adjust it in the vertical or horizontal axis.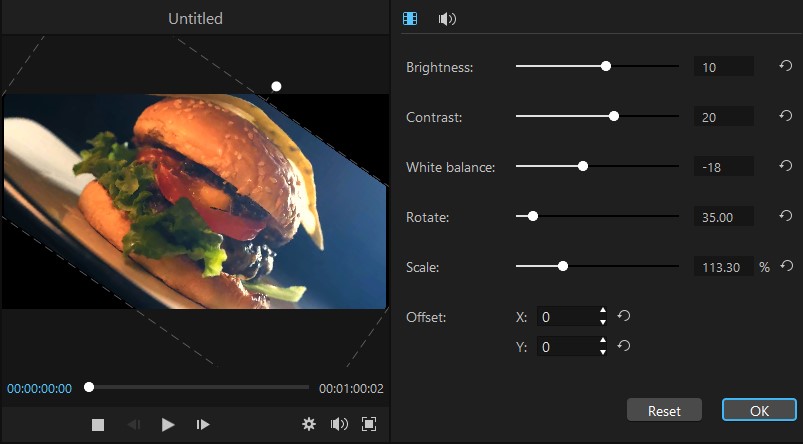 Final Verdict
Software programs such as Lightworks come with high-end specifications for users. However, when it comes to basic features such as rotating a video, Lightworks rotate video feature can be a little difficult for many amateur users.
As the proverb says – you cannot make a fist without a hand – so, it comes down to the fact that you need to have a sound knowledge of how to use its video rotation feature for desired results.
However, if you don't want to consume that much time, you can go for alternatives like iMyFone Filme that comes with easier and faster solutions for video rotation and more. We hope this article gave you insight into how to use both software to rotate a video and enjoy the best results.