How to Make a Motion/Radial Blur Meme, Since the digital evolution of social media and photography, there are plenty of new things happening that were not present before. Post-production or post-shoot enhance the beauty of photography.
Motion blur and radial blur can make an image or meme much more attractive than before. You can add motion blur or radial blur to images and memes without any hassle. In this article, we will discuss how to make a motion blue or radial blur meme using different tools on different platforms. Let's begin.
Part 1. How to Make Blur Meme Windows/Mac
Whether it is a Windows or Mac, iMyFone Filme is compatible with both platforms. It is an editing tool that is simple and easy. Unlike complex tools like photoshop and other editing tools, iMyFone Filme has a friendly user interface along with a drag and drop feature. It makes editing very easy and quick. Download iMyFone Filme to blur meme now.
Steps to Blur Meme Using iMyFone Filme
Step 1: First, you need to install iMyFone Filme. Download it from the website; you can find it easily and install it. Open it, and among many options, choose "Editing Mode" as we want to edit the meme and add a blur effect to it.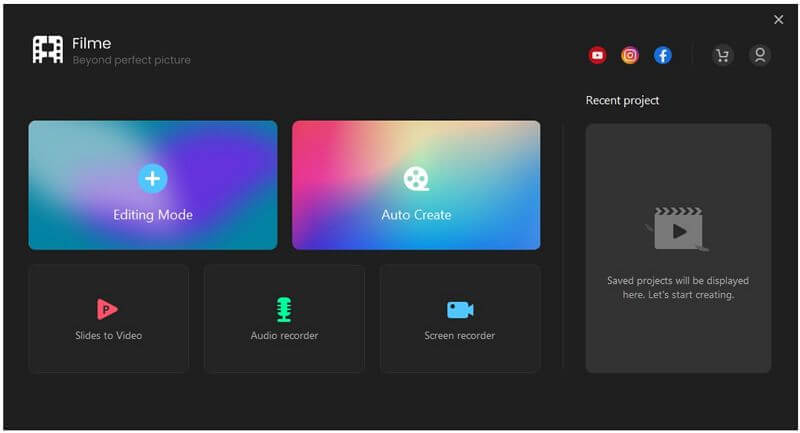 Step 2: You need to create a new project. Click on the File menu and go to New Project. Select a suitable aspect ratio for your project.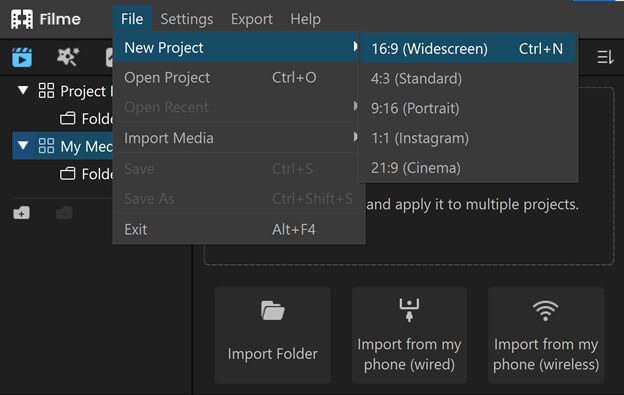 Step 3: It is time to import media. You can add multiple images and videos that you want to edit in iMyFone Filme. Go to the Media menu and import the meme image or video so that blur can be applied to it.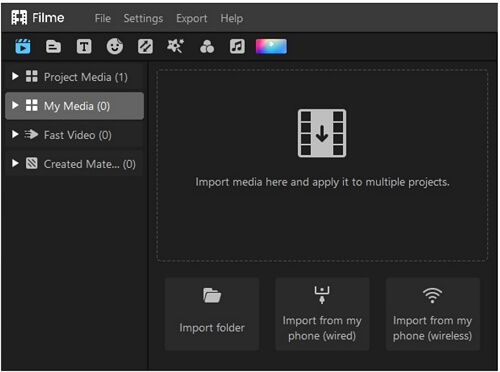 Step 4: Drag the video to the timeline so that effect can be added. There are different blur features that you can add to your meme. The first blur effect is in the "Effects". Go to the Effects on the top options bar and select "Square Blur" to add to your video.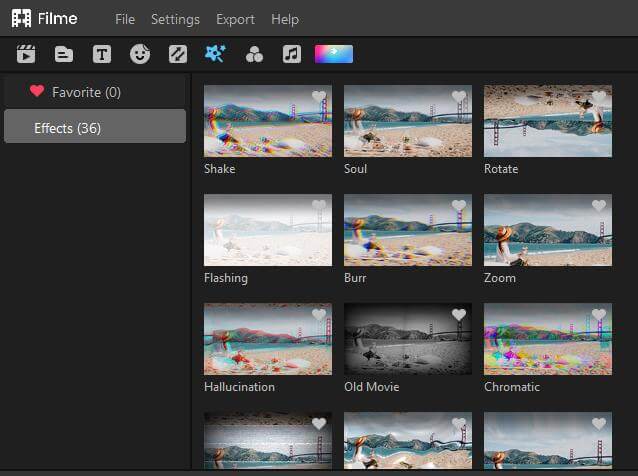 Secondly, you can right-click on the video and click on "Edit". It will open an editing window just on the right side of the video. You will see a blurriness option; drag the scale to increase or decrease the intensity of blurriness.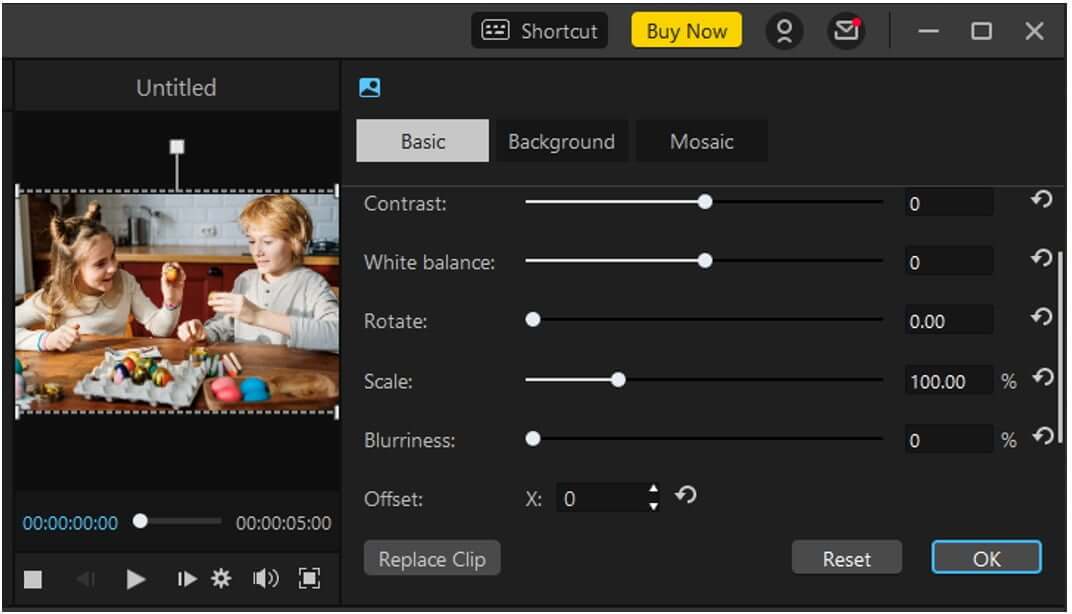 Lastly, in this editing window, you will also see an option of "Mosaic" above the timeline. Click on it, and it will display multiple shapes of mosaic. Select the shape and style of mosaic to add blurriness to your meme. Unlike the above blurriness, mosaic helps you to position the shape. It only blurs a certain part of the video that you select.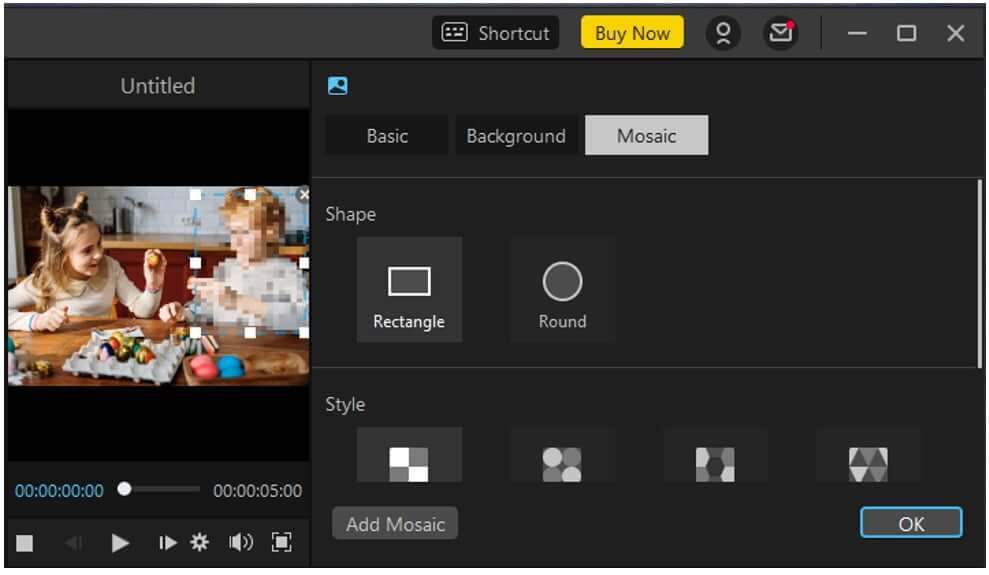 Step 5: If the blur is perfect and according to your needs, then you can export the meme. Click on the "Export" button just above the timeline and save it to your desired destination.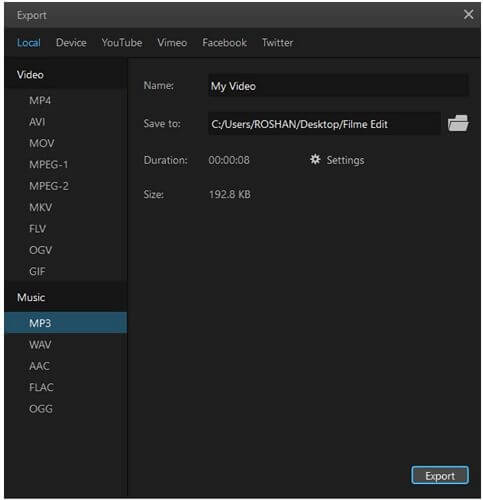 Part 2. App to Make Motion/Radial Blur Meme on iPhone/Android
Besides editing on a PC, you can also edit and make motion/radial blur memes on your phone. It does not matter whether your phone is Android or iOS because both have editing tools that you can download. Some apps are similar on both operating systems and have the same interface. You can even look for these kinds of apps.
In this part of the article, we will demonstrate how you can make motion/radial blur memes using iPhone and Android.
Step 1: Go to the Play Store or App Store and search for "Picsart". You will easily find it. Download this app and let it install. After installation, open the app. It is a paid tool, but you can try it out for 7-days. Moreover, some of its features are paid for, so you will have to pay for them.
Step 2: After opening the app, you will see a "+" button on the bottom of the screen. By tapping this button, you can import any picture or video that you want to create memes out of. As you select a picture or video, it will take you to an editing page.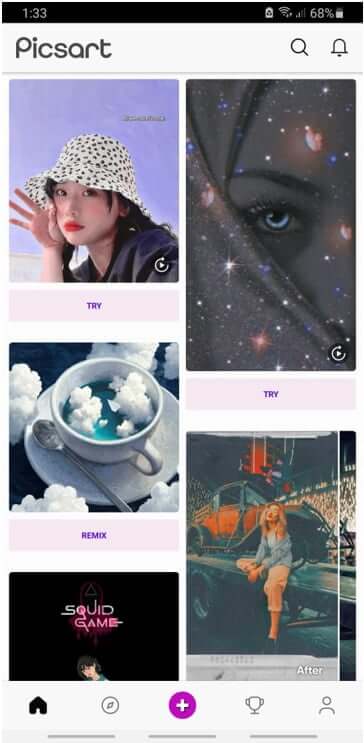 Step 3: Now, to apply the blur effect, you need to go to effects. At the bottom of the screen, you will see different editing options. Tap on "Effects". It will open a new tab of multiple effects. Drag over the tab until you see "Radial Blur" and "Motion Blur". These are different types of blurs; you can choose whatever you want to add to your meme.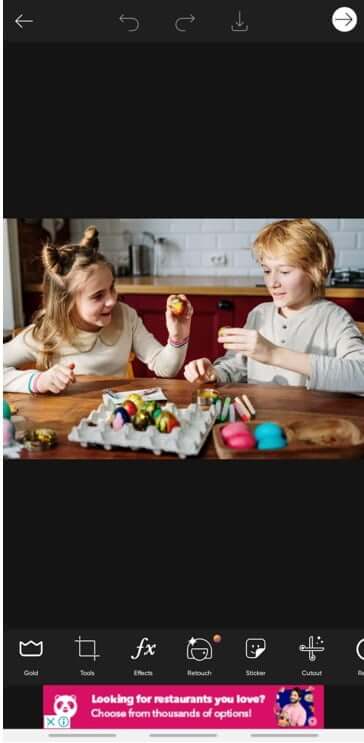 Step 4: If you tap on radial blur, then a circle will appear in the center of your picture. You can move this circle to the region where you want to blur. You can also increase and decrease the intensity of blur from 0-100.
Step 5: If you tap on motion blur, then you will see three options. It will include distance, angle, and fade. You can adjust these settings to add custom motion blur to your meme. However, motion blur is a paid tool, but you can see how the result will turn out.
Step 6: Once you are done adding motion blur or radial blur to the meme, you can export it by tapping on the top right tick option. It will also allow you to share the meme on different social media platforms. Or you can export it to the gallery by tapping on Save.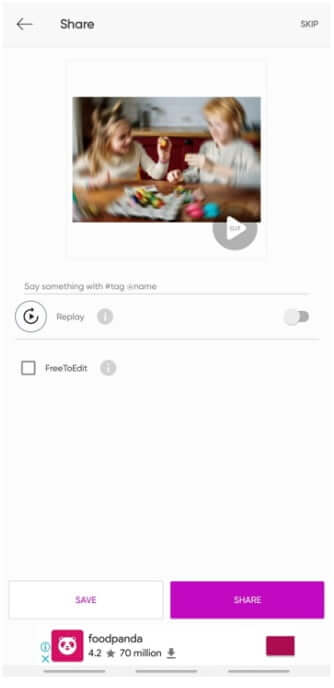 Part 3. How to Make Motion/Radial Blur Meme Online
There are plenty of online websites that claim to be the best meme or image editor when it comes to adding motion or radial blur. However, we do not want you to waste your time on finding the perfect online tool that will help you to make a motion/radial blur meme.
After observing and testing out multiple websites, we have concluded that we will recommend two websites. One is for radial blur, and the other is for motion blur. These two online websites will work like a charm and also allow you to make adjustments to your blur meme.
Radial Blur Meme Online
To apply radial blur to your meme or image, you can visit this website, https://moviemakeronline.com/mm/how-to-blur-in-movie-maker-online. It will provide you with a perfect radial blur and other adjustments that you can make to your meme.
Step 1: Go to the website. On the center of the website, you will see an option of "Add Files". Select or import the image or video that you want to apply radial blur on.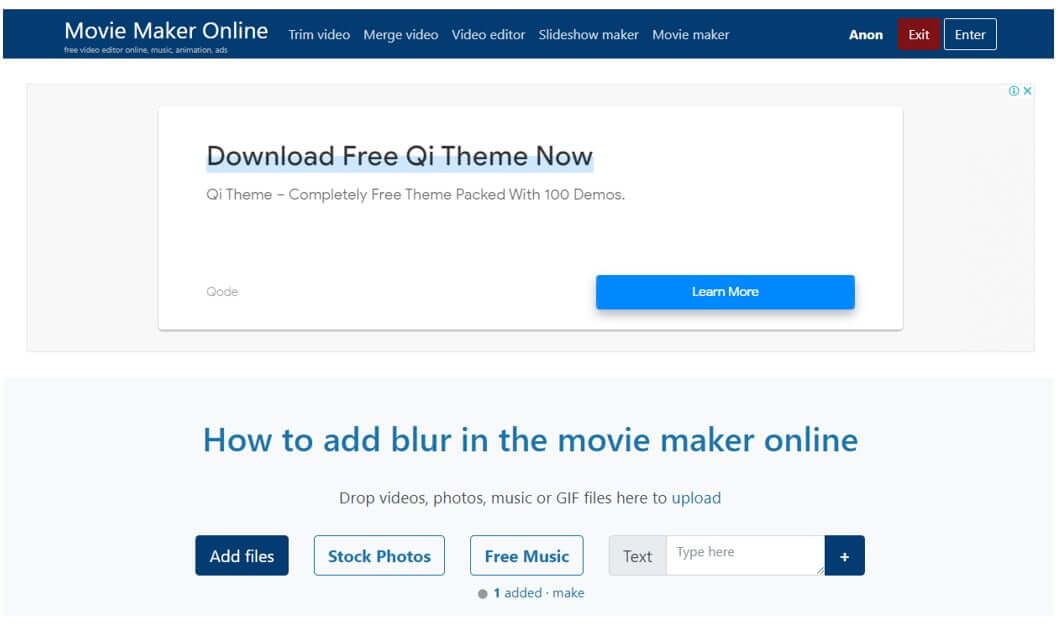 Step 2: After selecting the image, go to the bottom of the page and click on "Effects".

Step 3: Going into effects will pop up a window with multiple effects that you can add to the video. Select the "Blurrer" tool and add it to the video. Radial blur will be applied to the video.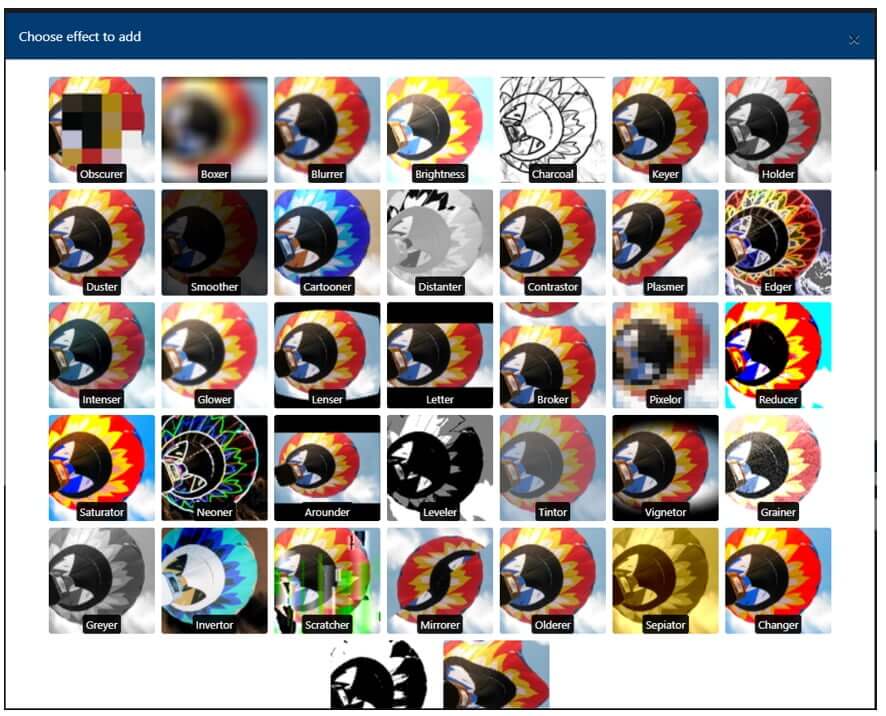 Step 4: Once you are done, you can click on "Save", and your video will be downloaded to your PC.
Motion Blur Meme Online
If you want to apply motion to your meme or want to make a motion blur meme online, then you can visit this website, https://pickfrom.net/blur-video. It is a pretty simple website that you can use. Let us see how we can add a blur effect to memes or images using this online tool.
Step 1: Go to the website, and click on "Click to Add Files" to import the image or meme that you want to add motion blur to.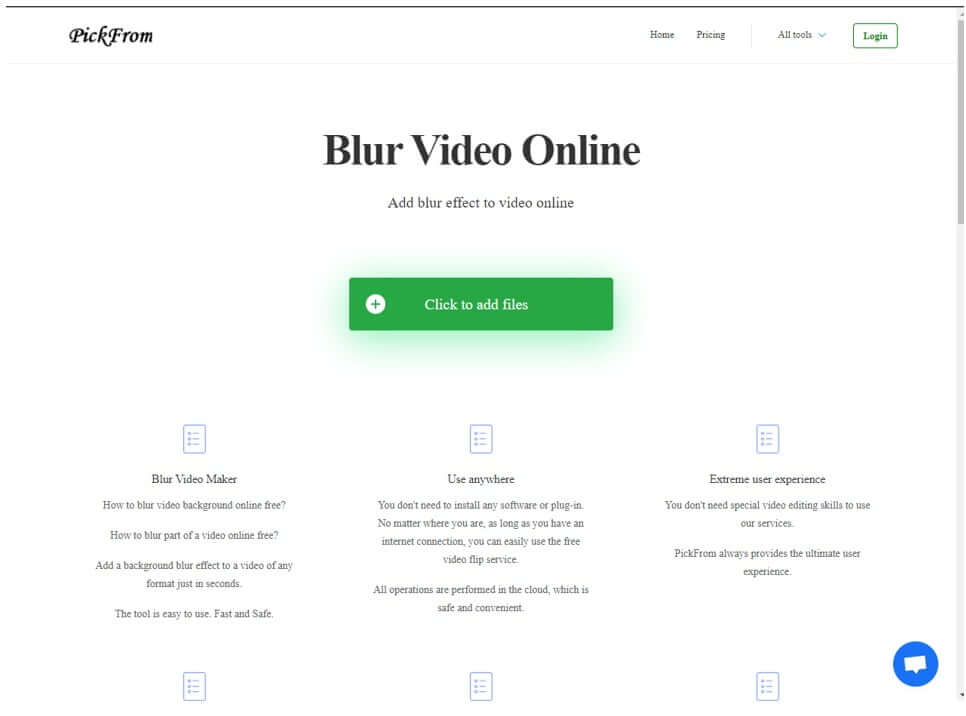 Step 2: After uploading, you will see different options of blurring on the right side of the screen. You can blur part of the video, the background of the video, or even the whole video. You can also select the opacity of blur. Moreover, you can also adjust the size of the video by selecting the aspect ratio.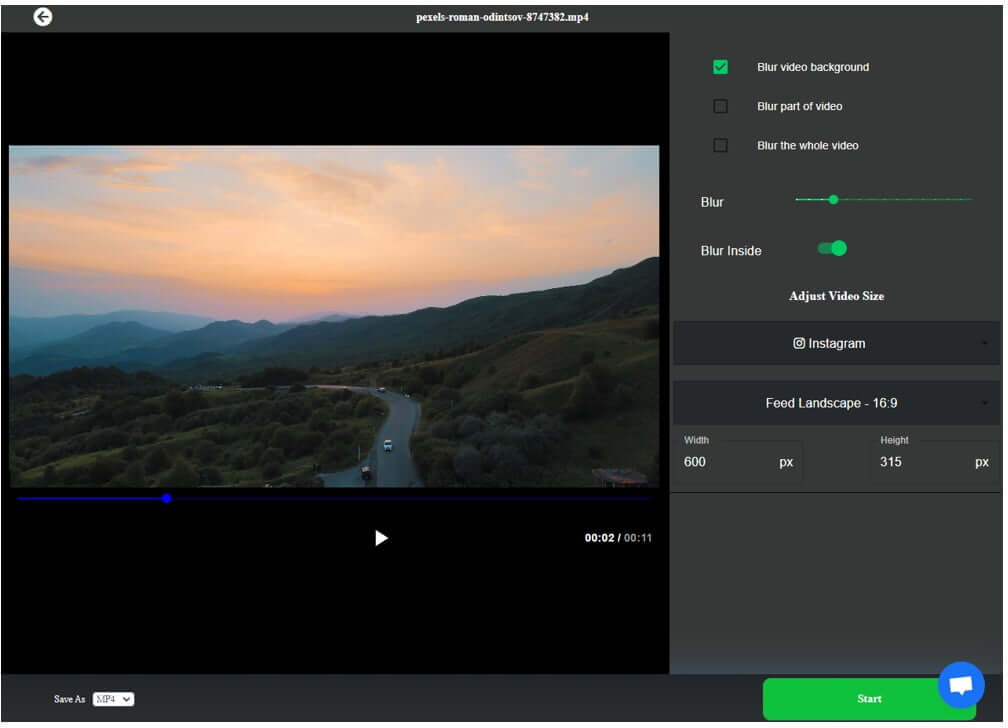 Step 3: You can blur part of the video by checking the box of the blur part of the video. A box will appear on your video. You can resize the box and select the area which you want to blur on the video.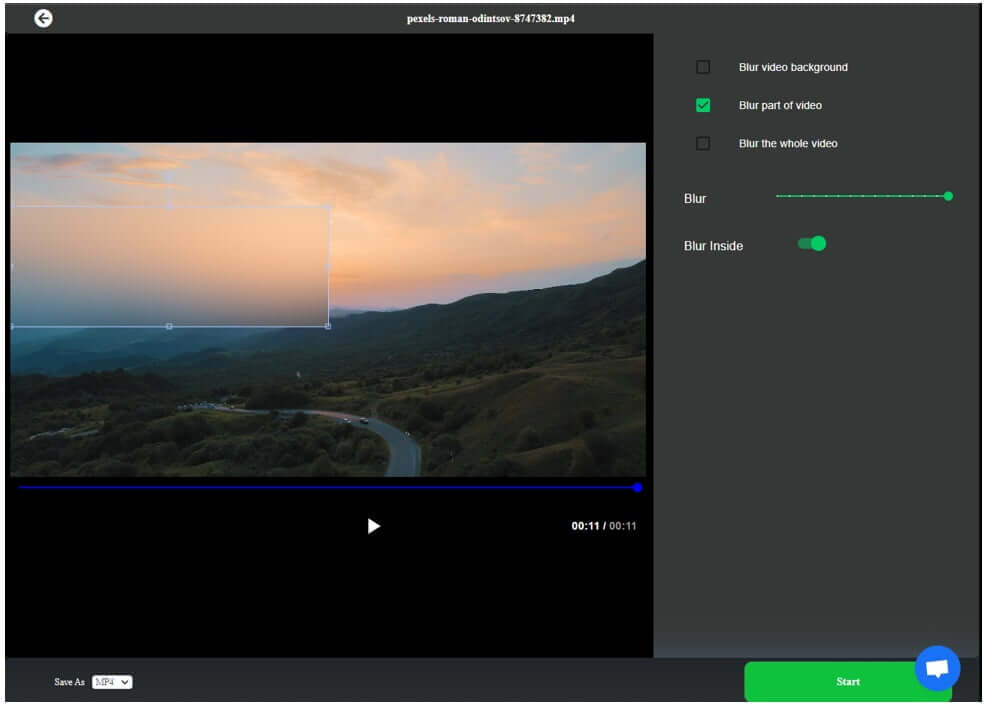 Step 4: Now, if you are done, just click on start, the video will be blurred, and an export option will pop up. You can easily download the blurred video to your desired location.
Conclusion
These were the simple tools that can help you make motion/radial memes. We have demonstrated the idea of adding a motion blur or radial blur to an image or meme. Besides having an editing tool for PC, you can also use your smartphone to make motion/radial memes. It is very easy to do so. Moreover, if you don't want to get in the mess of downloading, then you can use online tools to edit your meme and add blurriness to it.
iMyFone Filme is a quick and easy editing tool. You can apply the blur effect to an image or video and use its other features such as filter, transitions, and effects. iMyFone Filme gives the user versatility to choose among different tools and improve their editing skills. It is easy to use, and even beginners can learn editing with iMyFone Filme without any issue.