Sometimes when you shoot a wedding, birthday, or any party video, you'd have thought its angle is either too horizontal or vertical. It is bound to happen because you can't make everything perfect.

Adobe Premiere is one video editor you can rely on. It offers massive features to rotate or flip your video clip in a befitting manner.

Meanwhile, a best alternative, iMyFone Filme, an all-in-one video editor, is outstanding in various aspects, to help you not only flip video fast, but also edit video fabulously to share on platforms like facebook, vimeo, youtube with single click. You can download iMyFone Filme on PC to create stunning videos for Tik Tok, Youtube, Instagram and amaze your friends and fans.
Part 1: How to Flip / Rotate a Video in Adobe Premiere
Adobe Premiere Pro is fabulous subscription-based software that offers sensational services to its users.
The majority of the production house has been using Adobe Premiere Pro due to its unbelievable ability to make content captivating.
Its easy-to-use interface and marvelous framework have impressed many users worldwide. You can get access to some of the best-advanced video editing features using this tool.
Flipping or rotating a video on Adobe Premiere Pro is a pretty easy task. Many people complain about the hectic process of using a video editor to rotate or flip a video clip.
However, you'll not get this fuss with Adobe Premiere. You only need to follow these tips to rotate or flip your video with ease.
Step 1: Install Adobe Premiere
In the first gig, you need to look for Adobe Premiere on its official site. After finding it, you need to download it from there and later install it on your PC. Now, you only need to launch it to start the proceedings.
Step 2: Import a video
After launching the program, you need to press File to upload a video to flip or rotate.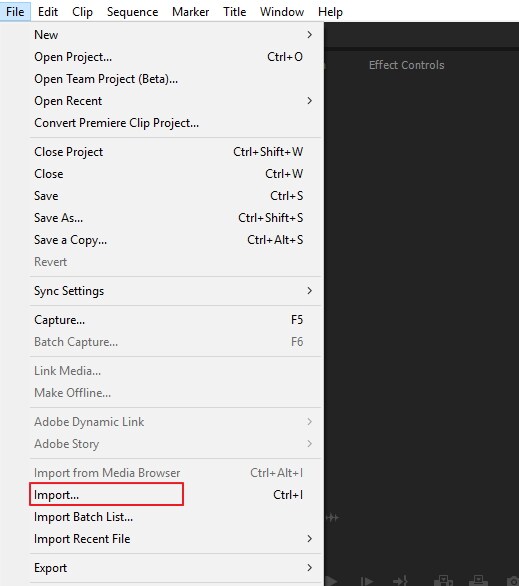 Step 3: Drag to Timeline
After importing a video file, you need to push it to Adobe Premiere's timeline.
Step 4: Highlight clip
You only need to highlight the clip you've imported on Premiere's timeline panel in this phase.

Step 5: Navigate to Effects Controls
After navigating to effect control, you need to check for the" Motion" button option-press rotation in the middle of the timeline's panel.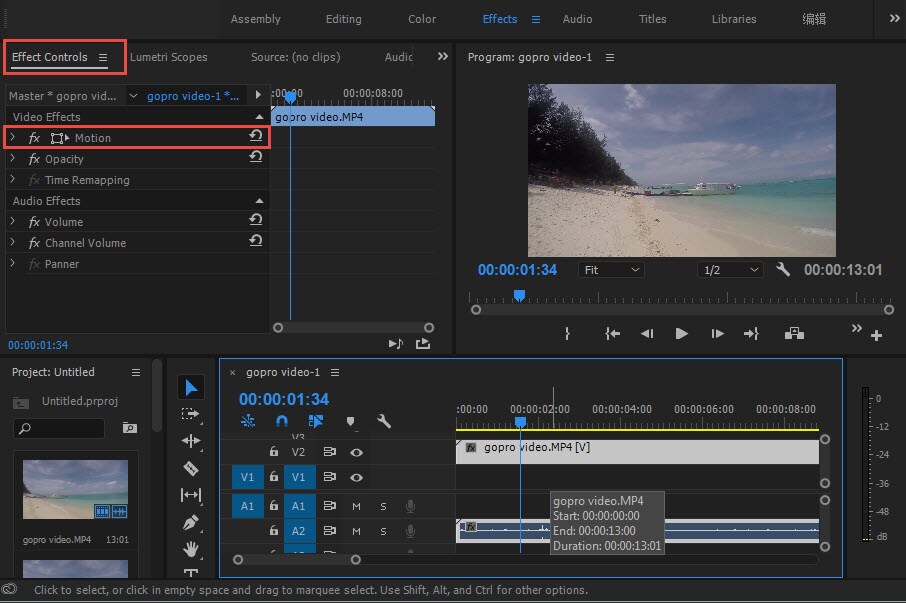 Step 6: Select the degree
If you want to rotate your video upside down, you need to type 180 degrees. And if you want to rotate in a clockwise rotation, 90 degrees would be an ideal option.
Adobe Premiere also allows you to change its round table for rotating the video.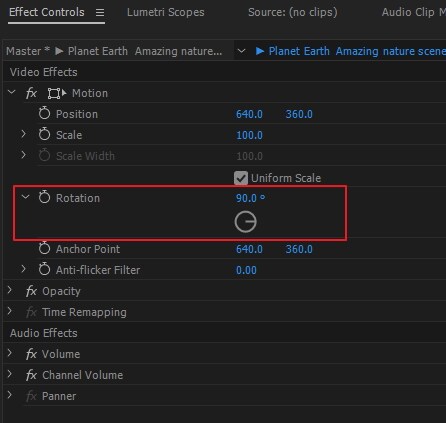 Part 2: Flip / Rotate a Video in Adobe Premiere Elements
Premiere Elements provides its user with the opportunity to flip or rotate any video with software help.
Step 1: Launch the program
After launching the program, you need to import a video you want to edit.
Step 2: Adjust the position
Later, you need to adjust the video clip's position. For this, you'll need to open your video in Quick View. After, you need to push your clip to Monitor Panel and then make some adjustments to it.
Step 3: Hit Applied Effects
Now, you can scale your clip by pressing the " Applied Effects" from there.
Step 4: Select the video option
To use the original scale, you need to select the clip after importing it and navigate to " Video options". Now you need to undo Scale to Frame Size.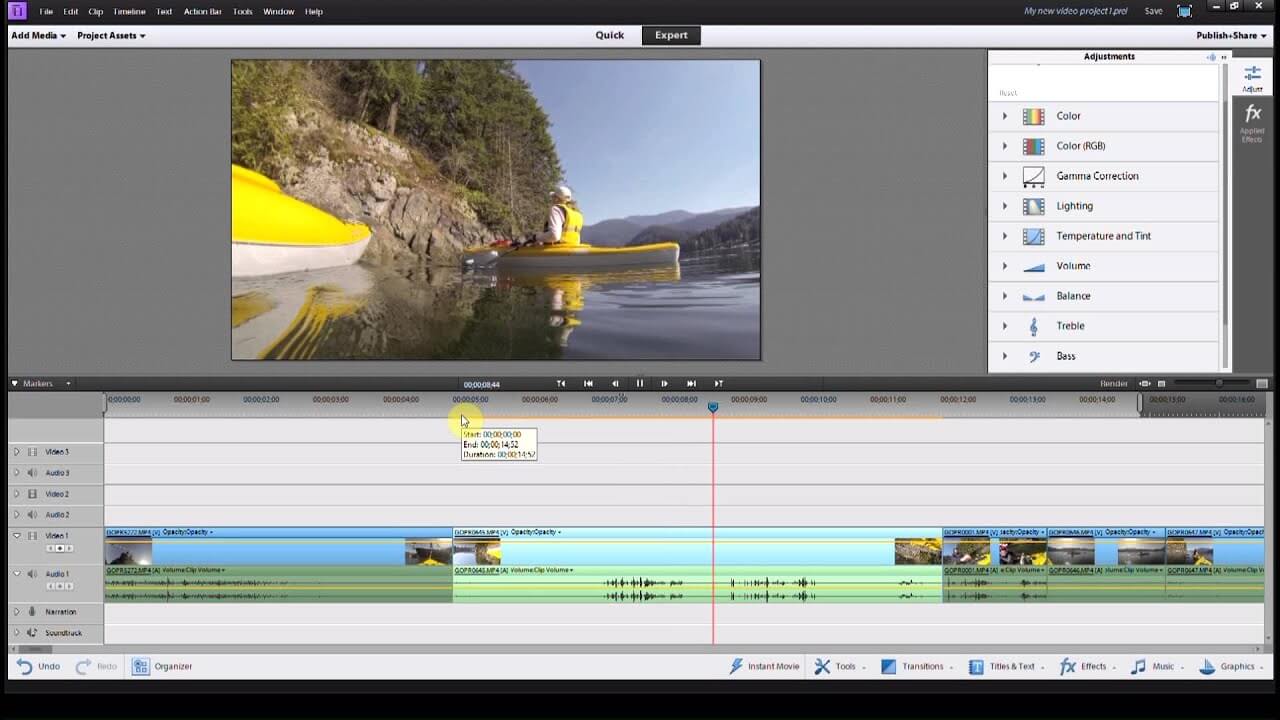 Step 5: Press applied Effects
Press " Applied Effects" to rotate the video clip in expert view and quick view timeline.
Step 6: Press Rotate Right
Now, you need to " Expand the Motion Effect" after opening Applied Effects and press Rotate Left or Rotate Right to gather a 90-degree rotation.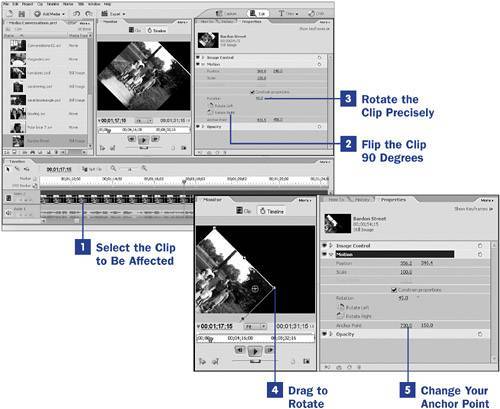 Step 7: Drag the point sliders
In this phase, you need to adjust the anchor of the clip by pushing the anchor point for the Motion effect.
Part 3: Flip / Rotate a Video Using iMyFone Filme [Easiest for Beginners]
If yes, you're pretty lucky because iMyFone Filme is a remarkable and fascinating video editor. If you haven't used the services of iMyFone Filme, you should look to acquire its services as soon as possible.
There can be many reasons behind this advice. First, iMyFone Filme allows you to make your video look professional and out of the ordinary. Second, you'll get a pretty intuitive user interface that would be easy to handle, and performing any task will not be an issue.