When you put up a picture on social media it reflects your identity in the virtual world. Especially the picture you decide to use as your profile picture on all social sites like Instagram, Facebook, Twitters, Snapchat etc. that has to be in a square orientation.Filme is the latest video editing software of iMyFone. It's a beginner-friendly video editor that offers basic to high level video editing tasks. It is suitable for editing video for family and friends, for sharing on social media and for business.
However, not all pictures you click can fulfill these criteria and that is when you need a square blur image tool. Here are the best ones you can use for achieving your desired orientation without degrading the quality of your image. Making the subject stand out in a portrait is the most common reason to blur background or parts of a photo. But blurring an image is also useful for making license plates unreadable or making faces unrecognizable. No matter what you want to use it for, blurring photos on your iPhone or android is a useful skill to keep in your back pocket.
There are many apps designed to give you that blur crisp look that you are looking for, but today we look at the iMyFone Filme.
Part 1. How to Add Square Blur Effect to Video with iMyFone Filme
Editing videos and adding a motion blur effect to them using iMyFone is really simple and easy. iMyFone Filme is a free iPhone video editor which has numerous built-in effects and there are no complications involved and even a beginner can do so. Learn the steps to create an illusion of motion blur using this program. A commonly seen effect in movies is called "motion blur." The motion blur effect is a cinematic effect that captures the motion of the subject by blurring it. This makes objects move more smoothly and much more realistically, which gives it an amazing sense of realism to the scene.
The good part is that you don't need any expertise to create this effect yourself if you're using iMyFone Filme. Let's see how it works. Once you understand using iMyFone Filme, you will no longer need any other motion blur effect app or worry about how to add motion blur to videos.
Steps for Add Square Blur Effect to Video
Step 1. First things first, download iMyFone Video Editor from the official website.
Step 2. After downloading, install the app to your pc, then go to the File option in the menu bar, and select Videos. The videos will be listed there and you can select whichever video you wish to edit. Once selected, you have to drag the video on the timeline.
Step 3. The next step is to select the desired blur option. There are different kinds of blur options that you can use to design your own video scenes.in our case, it's the square blur.You have to click on the effects button on the top and from there you can select square blur options as you have options like Square and Gaussian Blur options available.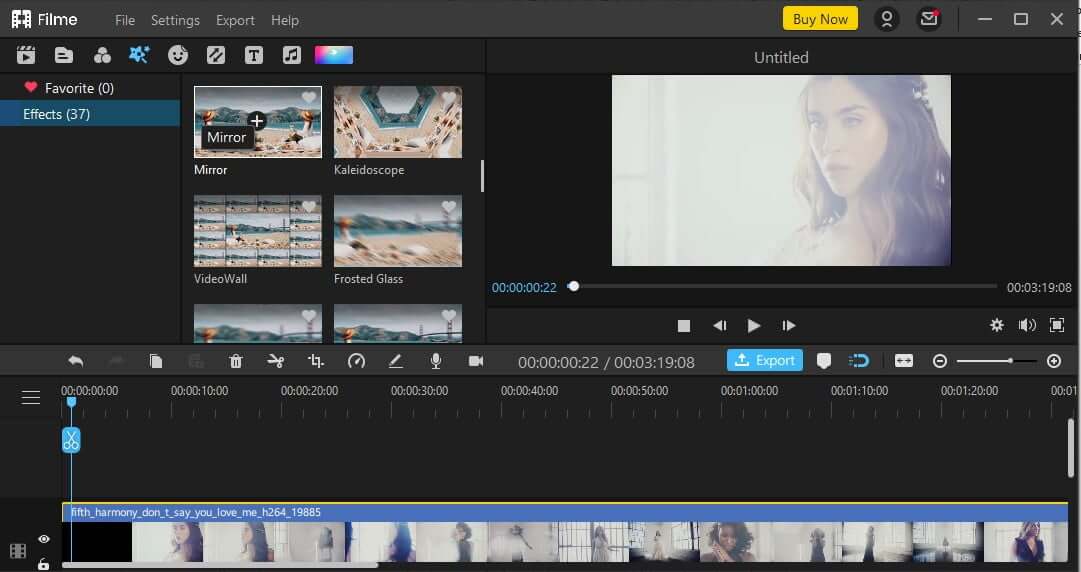 Step 4. To add the effects, you have to select the square blur option and then slowly drag over the video on the effect. This makes it focus fully on the main features and blur the background.
Step 5. Guess what, you are all done. All you have to do next is click on the export button to save the video as per your required extension. Not rocket science right? You do not need any training on this.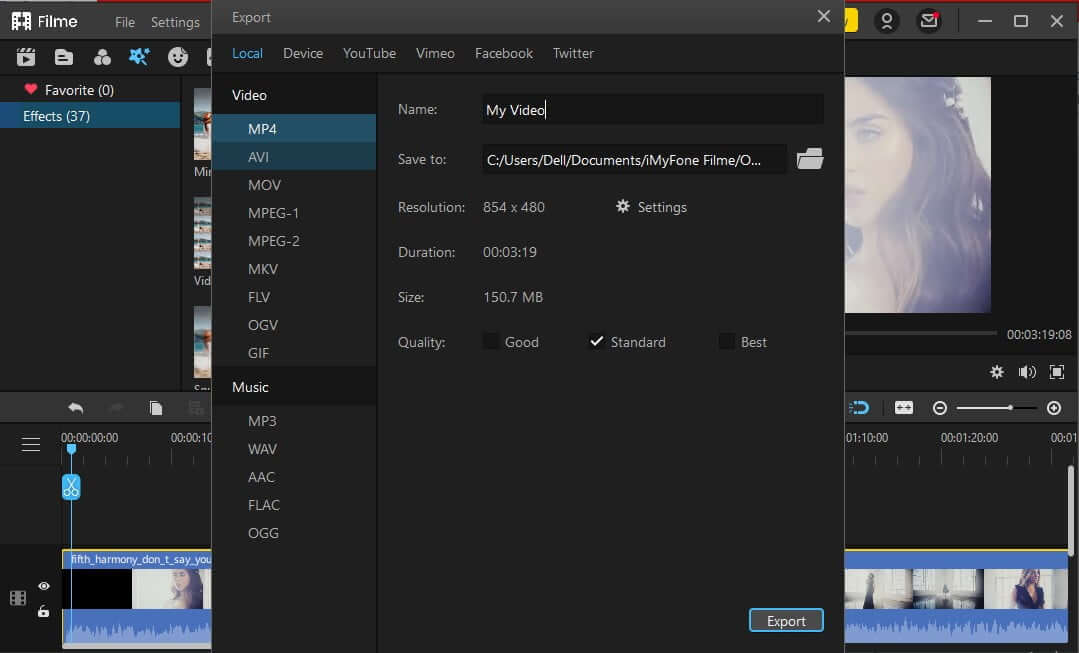 The video editor also supports the soundtrack. Amazing right? You can add background music, voice over, or you can add audio track from your playlist, thus enhancing the quality of the video being edited by you.Once you have added all effects that fancy to a particular scene, you can play it back and edit it further to make it more professional-looking.
Throughout the editing process, you will be able to see a preview of the video that is under editing within a frame. You can set the frame rate and play speed that will reflect in the final product. If you want to make any changes in post-production, you may do so by hitting the undo option after every change made.
Part 2. Use Insta Square Blur to Blur Image Background
Blurred borders are perfect when wanting to showcase an entire image on Instagram while also ensuring that the borders you're adding aren't an eye sore on your feed. Today we're going to show you how to use Insta square blur to blur image background.
Step 1: Open your editor and choose an image you'd like to use. You do not have to worry about cropping your image that would defeat the purpose as you want to blur that background! Just leave it as is and head on over to our border icon.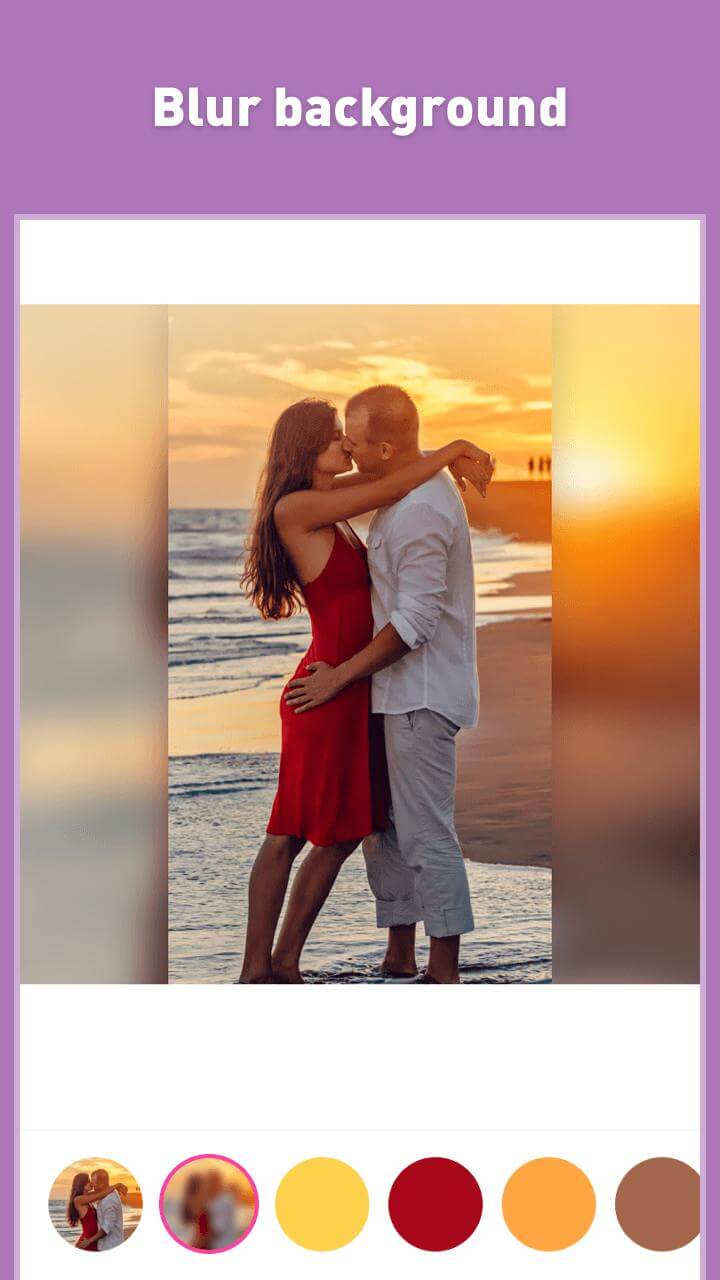 Step 2: Here, simply click on the option that says square blur and then select your original photo again. Focus your picture as this will make it appear in the background of your image.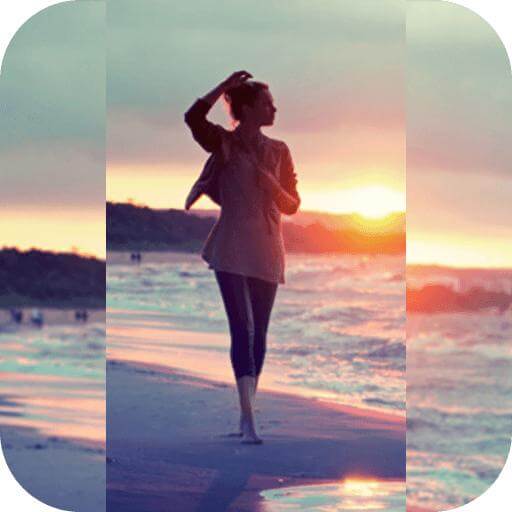 Step 3: Use the adjustment bar to decrease/increase your original image size - this will allow for more of your blurred background to show. Align the photo however you'd like and select option done when you're complete!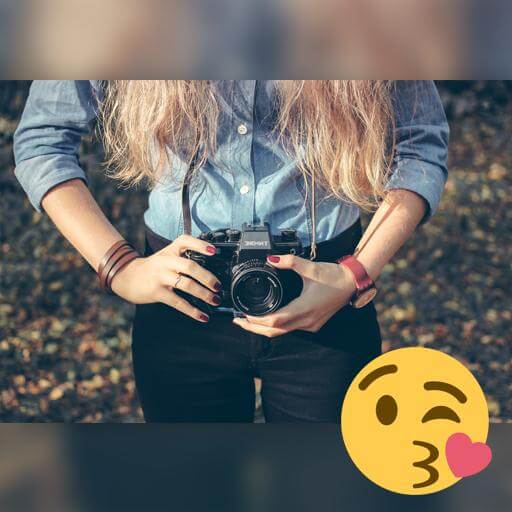 And there you have it, an easy solution to a pesky Instagram problem! Never compromise your FULL image ever again; blurred borders are here to the rescue! All this is completely accessible to anyone operating on Insta square blur, regardless of premium status.
Part 3. What is Square Blur and Why Do You Need Add Square Blur
Square Blur is an intuitively used application loved by millions of worldwide movie makers and photo enthusiasts for creating masterpieces for their own use. Blur Video, iMyFone Filme, Blur Square Video, and Mute Blur Video app wes presented in the market by CodeEdifice Inc. which enables you to enjoy making square blur videos and photos using your mobile devices and boost your fan following with your creative providence.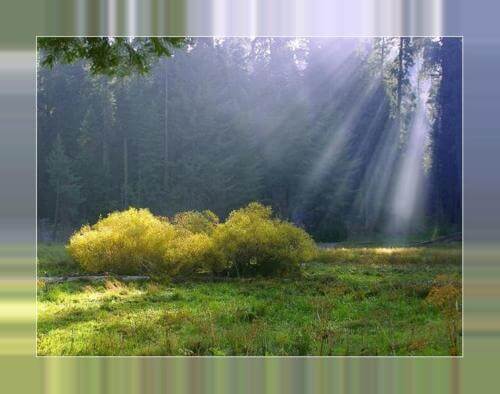 3 Reasons to Add Square Blur
Blur Video/photo making app helps you create square sized videos or pictures with blurred background, and you don't even need to trim or cut your favorite sections of the videos as well.

Blur Square Video and Mute Blur Video make it so easy to select your favorite piece from the videos for editing them to your desired level. You can add your most likely music over your videos and play your blur square videos anytime during editing.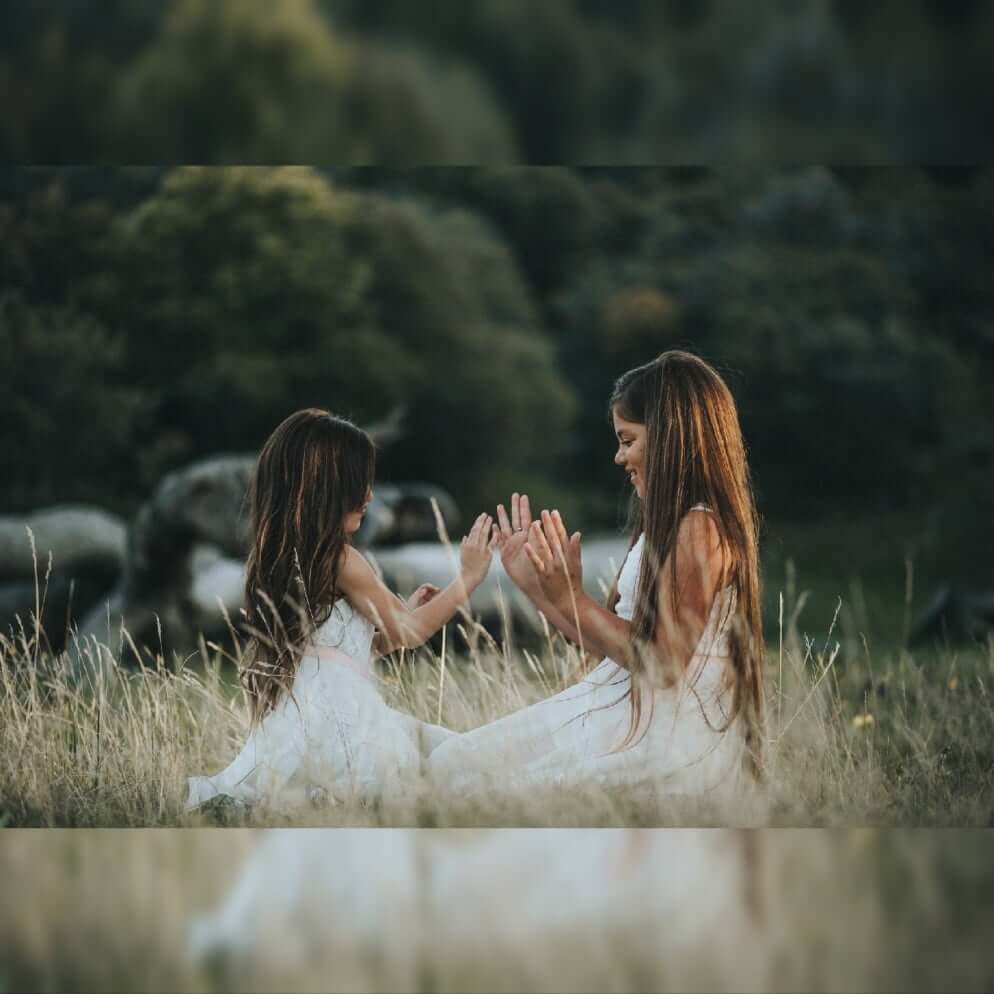 It helps you add your most likely recordings over your clips as well. All you need to do is to select our favorite part of the video or the whole video, select the intensity of the background blurring, and then click on the save button to capture these edited files in your gallery for the rest.
Conclusion
The ease of creating unique videos and slideshows that have a very professional look and feel was the most important function that I identified from this software. You won't need to spend extensive time going over any instruction manuals or guides before using them.
You can use photos and videos of festivals, gym sessions, travels, weddings, birthdays, and other special events. It's even easy to create your own impressive social media advertisements. If you create gaming content, you can also use this resource as your own gaming video editing software.
With iMyFone Filme you can instantly preview the video while editing, Multi-layering of videos, audio, images, etc, Detach audio from a video clip to edit it separately, and even Adjust the style or an atmosphere of the video. All essential primary editing features are included with iMyFone Filme.Their toolset allows you to conveniently add a picture in picture effects, adjust speed, rotate, split, crop, trim, cut, and much more. Drag the video that you want to work on, choose the appropriate tool and make your changes.
iMyFone Filme lets you create all types of diverse slideshows. It produces high-quality videos, runs well without bugs, and has a very intuitive interface. It can fulfill the primary needs for basic editing and has plenty of advanced settings. Style adjustments, multiple-track audio, multiple-layer videos, and instant previews are just some of the included functions and tools. You can try out their features with a trial option and purchase the product if you like how it operates. So just download iMyFone Filme, Blur Video, Blur Square Video, and Mute Blur Video app to create and share your blur square videos with the entire world.