Content creators freeze frames in their videos to focus on a certain frame. It makes the video more appealing and compels that viewer to give more importance to the frozen frame. In this article, we will tell you how you can freeze frames in DaVinci Resolve.
Besides, we also recommend iMyFone Filme as one of the best alternatives which can easily create freeze frame with some other cool effects.
How to Freeze Frame in DaVinci Resolve
DaVinci Resolve has all the basic and advanced tools to make your videos more appealing and catchy. You can use it for color correction, audio editing, 3D videos, pixel compositing, and many other advanced purposes.
Steps to Freeze Frame Using DaVinci Resolve
Step 1: Download and install DaVinci Resolve. Open it and create a new project.
Step 2: Import the video. You can also drag and drop videos. After import, move the video to the timeline so that it can be edited.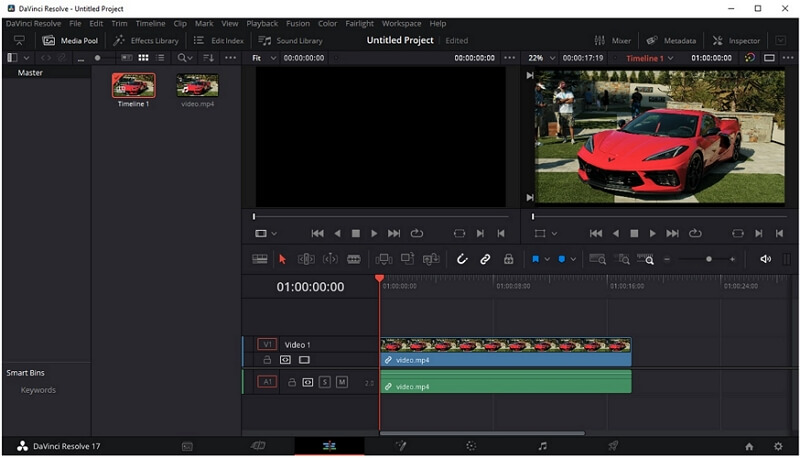 Step 3: Go to the frame that you want to freeze; move the playhead to select the desired frame. You will see the "Cut" option just above the timeline. Click on it.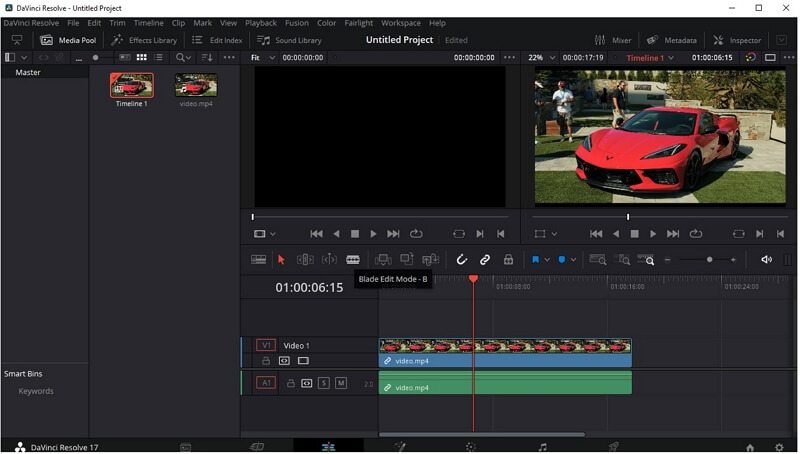 Step 4: After selecting the cut tool, cut the video by pressing the left mouse click. Press the right arrow key to move a frame forward and again cut the video. This will remove that particular frame from the video.
Step 5: Right-click on the frame you have cut and go to "Change Clip Speed". Check on the box of "Freeze Frame" and click on "Change". Adjust the time of the frame according to your needs by sliding the frame on the timeline.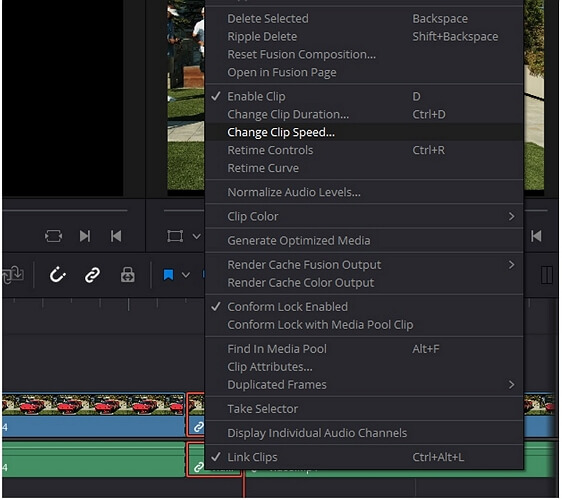 Step 6: Once you are done, go to File > Save Project to save the video. If you want to know more about Davinci Resolve, check on this: DaVinci Resolve Full Review >>
Freeze Frame with Easy-to-use Video Editor – Filme
Another tool that you can use to freeze frames is iMyFone Filme. It is one of the easiest video editing tools that you can find. Every editing feature is just a few clicks away. iMyFone Filme consists of a wide range of transitions, effects, audio, and filters that you can add to your video while editing. Let us see how you can freeze frames with iMyFone Filme.
Steps to Freeze Frames Using Filme
Step 1: Download and install iMyFone Filme. After installation, open it. As we want to edit the video, go to "Editing Mode".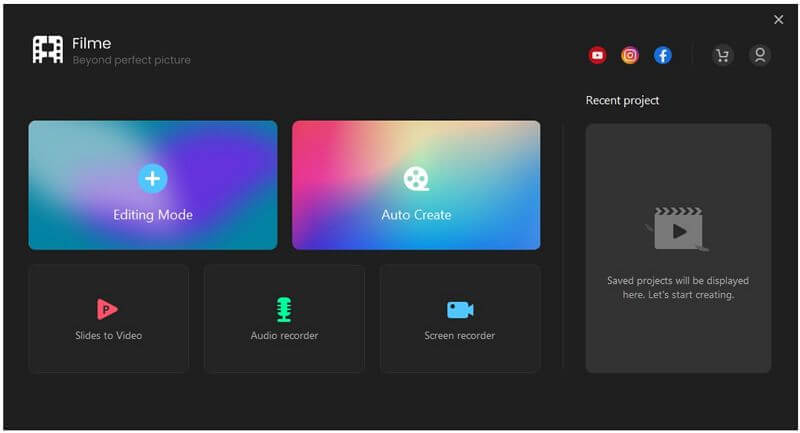 Step 2: The next step is to create a new project. You can create a new project from the File menu. Go to New Project and select the desired aspect ratio.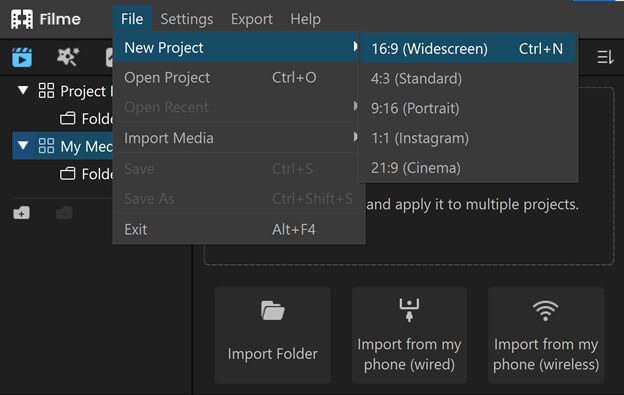 Step 3: Import your media to iMyFone Filme. Go to the Media menu, and you can browse videos along with other media. Moreover, you can also add music to the video with Filme.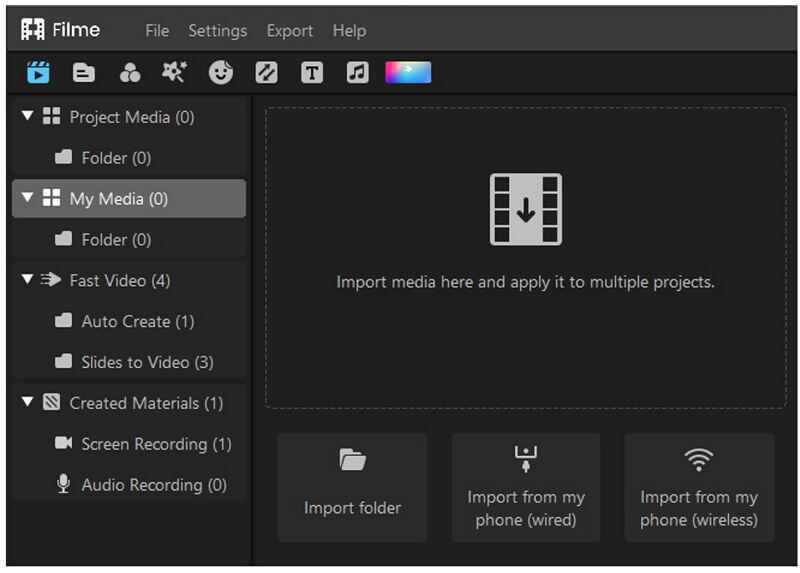 Step 4: Once the video is imported, drag the video down to the timeline. On the timeline,you can also add transitions, effects, and filters to the video.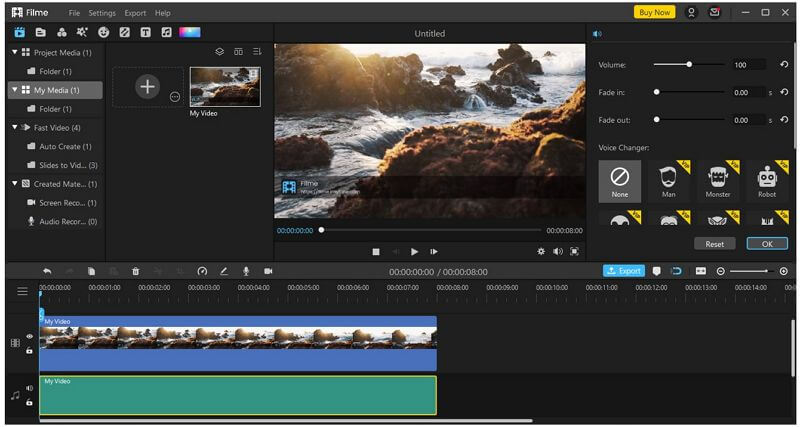 Step 5: Move the playhead to the frame that you want to freeze. Just above the timeline, you will see a "snow" icon. That symbol or icon is to freeze the specific frame.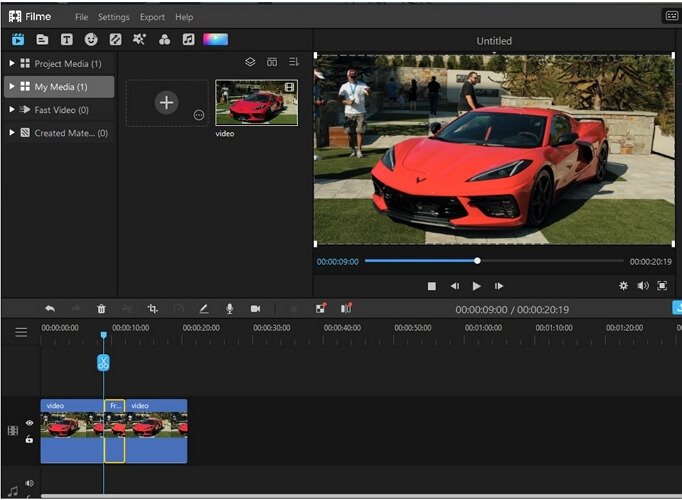 Step 6: If you are done editing the video, then you can save the video by clicking on "Export".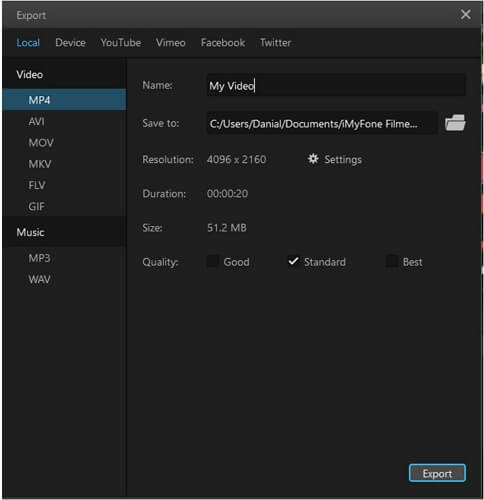 4 Things You Should Know About Freeze Frame
1- Frame of the Video
The freeze-frame is just like a picture. It is a frame of the video that is frozen or paused at a specific instant. Multiple freeze frames can be in a video, depending on the video editor.
2- Easy to Apply
Freeze frame can be applied to any video using different video editing tools. It is a simple effect that makes the video attractive and interesting. One of the simplest and easiest tools is iMyFone Filme to perform freeze frame.
3- Creative
Freeze frames can be used in different creative ways. You can adjust the duration of the frame and its placement. You can apply effects, add text, use filters, and add other things to make the frame more appealing. A single frame can be repeated in the video. You can use the frozen frame as you like.
4- Types of Freeze Frame
There are different types of freeze frames. Some freeze frames will zoom into the frame during the pause, some will zoom out, and some remain still. Depending on the need of the hour, the user should pick the correct freeze frame that he wants to add to the video.
Also Read:
Remove Watermark with DaVinci Resolve >>
Speed up Video on DaVinci Resolve >>
Conclusion
DaVinci Resolve is undoubtedly a professional and advanced video editor. You can use it to make your videos more than amazing. However, it is not for beginners. If you are looking for an easy way to freeze frames in videos, you should try Filme. It is a splendid video editor that can freeze a frame with one click.