Are you looking for the famous rapper Snoop Dogg's AI voice? Snoop Dogg is an idol for many hip-hop fans, and they hope to have his voice to generate voice-overs or rap songs for use in YouTube videos or TikTok content.
In this article, we will introduce best two Snoop Dogg text-to-speech voice generators to give you an in-depth understanding of their features. And the AI music generator is recommended to help you generate songs featuring Snoop Dogg's style.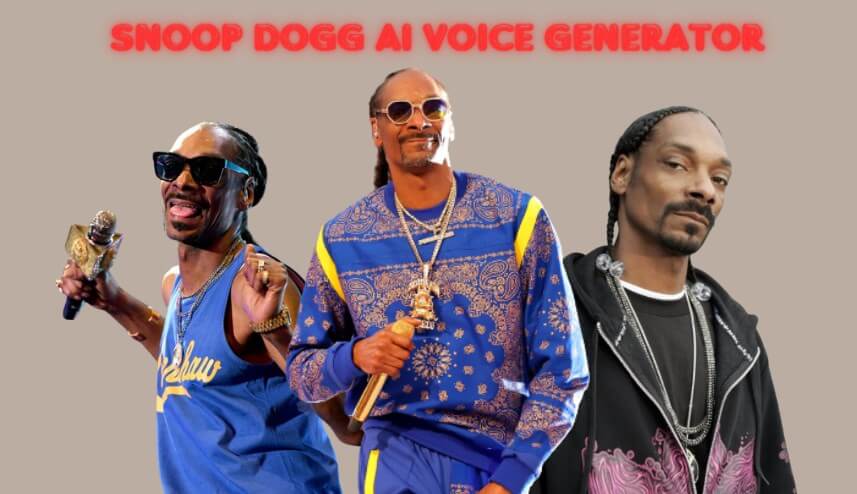 Listen to Snoop Dogg AI voice generated by VoxBox.

Part 1:Do You Know Who Snoop Dogg is?
Snoop Dogg is an American rapper and producer from Long Beach, California. Snoop Dogg is primarily described as a hip-hop, west coast hip-hop, g-funk, and gangster rap artist. He has released over 17 studio albums, debuting with Doggystyle and the 2018 gospel album Love Bible. He has received numerous honors over the years, from a 2004 Grammy Award to becoming a double MTV Award winner at the 2008 VMAs.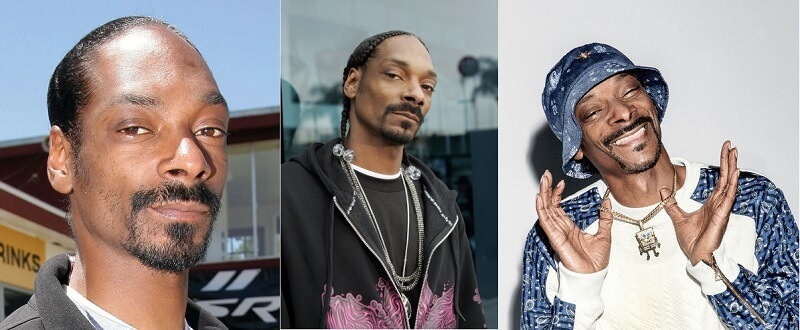 Snoop Dogg's voice is smooth, laid-back and slightly husky. Recently, how to generate Snoop Dogg AI voice has attracted a lot of attention. Read on and you will know how to get his voice using text-to-speech.
Part 2: Free Get Snoop Dogg AI Voice With Text to Speech Voice Generator
AI technology has come a long way in recent years, people could use text-to-speech tech to generate realistic & natural voiceover, and moreover with voice clone tech, it's now possible to replicate a human voice with astonishing accuracy.
iMyFone Voxbox is a text to speech voice generator to help you gain deepfake AI Snoop Dogg voice. It also has multiple powerful functionalities that include voice cloning, text to rap and others for you to make content creation on your streaming platforms.

How To Use Text to Speech Get Snoop Dogg AI Voice:
#Step 1: Download and install VoxBox.
#Step 2: Hit "Change Speaker" to choose "Celebrities" - "Rappers", and you can find Snoop Dogg. Or directly enter "Snoop Dogg" into search bar.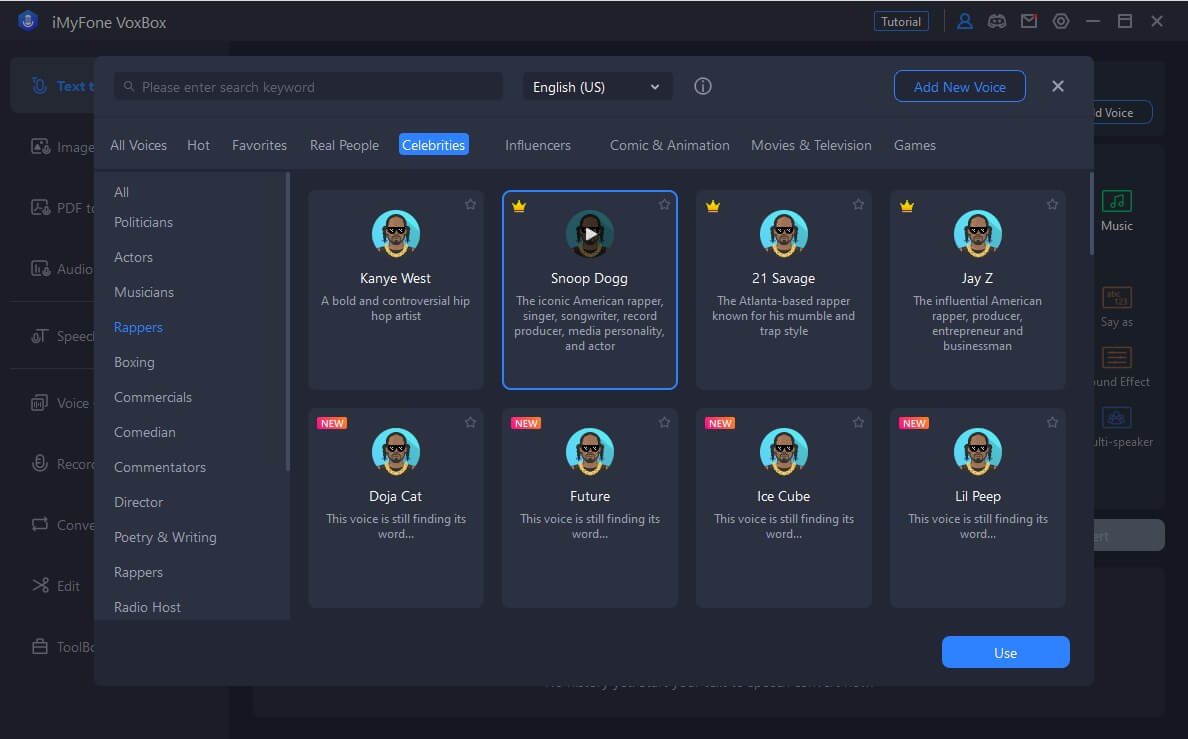 #Step 3: If you want to make dubbings with various voices, then click on "Add line".
#Step 4: Finally, convert the text you input and export the voiceovers.
Features:
Not only AI-generated Speech, but also RAP,Song,etc.

3200+ voices & 77+ languages & 100+ native tones.

Popular rappers around the world like Drake, Jay-Z, etc.

Supported customized high-quality overdubbing.

You can edit the audio and convert it into different formats like MP3, WAV.

Apply AI Snoop Dogg speech and raps on platforms like TikTok, YouTube.
Watch this video to learn more about using AI voice generators to make rapping.
2) Resemble.AI
Resemble is another Snoop Dogg AI voice generator we want to introduce. It is an online text-to-speech and voice cloning tool that does not directly provide Snoop Dogg's voice to you. So you need to use the voice cloning function to upload Snoop Dogg's audio first, clone the realistic Snoop Dogg voice, and then perform text-to-speech.
Features:
Supported dubbing, speech-to-speech, audio editing.

Supported custom AI Voices

12 minutes to create AI Voices.

Provide high quality audio
Part 3: New Way | Cover Song with Snoop Dogg AI Voice
If you want to perform an AI cover using Snoop Dogg's voice, then you can use MusicAI. It contains many famous voices, not just rappers, but also other celebrities and characters. You just need to upload the audio, select the sound you like, and after a while you will get the song with Snoop Dogg's voice.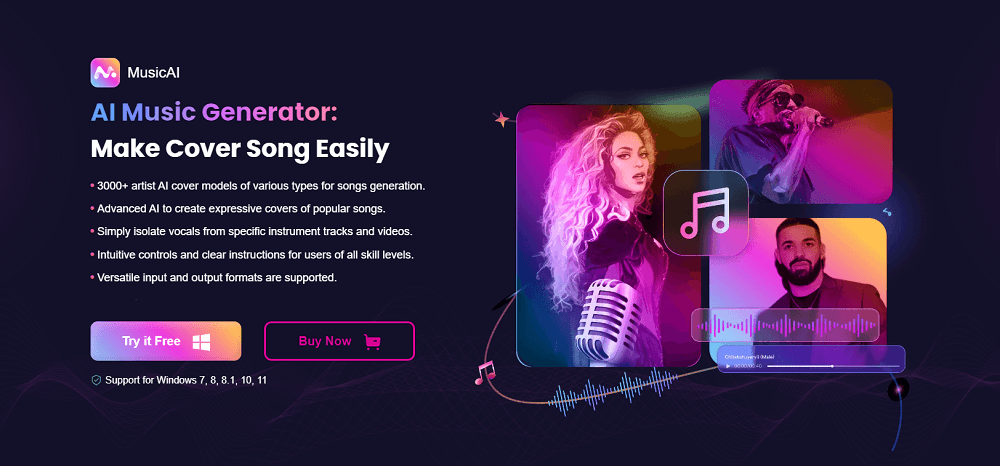 Features:
Get a custom AI cover song with your choice of Kanye West, Drake, or Ariana Grande's voices.

Receive the final cover song in various formats.

Gives you a free trial to use AI song generator.
Part 4: Bonus Tips Get Snoop Dogg's AI Voice with Text to Song
As the pandemic continues, many artists are turning to virtual concerts as a way to connect with fans. By using a synthesized version of Lamar's voice, it's possible to create virtual concerts that sound like real live performances.
Now, more software has launched the function of using AI to generate music. Voicemod has a new technology about "text to song", while VoxBox and Uberduck.AI also have the function of AI generating rap. You can use these tools to create your own songs. With the development of AI technology, we expect to see more applications of Snoop Dogg's voice in the future.

Part 5: Hot FAQs about Snoop Dogg Text to Speech
1. Is there a Snoop Dogg text-to-speech (TTS) software available?
Yes, there is a text to speech voice generator called VoxBox that offers a selection of standard voices including Snoop Dogg natural AI voice, you can download and use it to generate his voice.
2. Can I get Snoop Dogg's voice for my project or video using TTS?
If you want a voice that resembles Snoop Dogg's unique vocal style, you may explore TTS platforms with customizable voices that allow adjustments to pitch, tone, and other characteristics.
3. How to make Snoop Dogg AI voice on streaming platforms?
You can use VoxBox voice generator to generate Snoop Dogg dubbings or raps, then you can use it for entertainment on social mediums without any limit.
Conclusion
Text-to-speech and voice cloning technologies allow us to get the voices of our favorite artists. By using AI voice generator and cloning software, anyone can Snoop Dogg AI voice or other rapper voice. In fact, this technology has many applications in the education industry or social media, where people use it to dub their own content.
Finally, we have discuss several tools to make Snoop Dogg tts voice, but I'd recommend iMyFone VoxBox, which is cheaper, but provide better use experience, and which would prefer to suit presonal.