Dwayne Johnson, the renowned actor and former professional wrestler. Known for his charismatic personality and powerful voice, Dwayne Johnson has become an iconic figure in the entertainment industry.
If you're looking to add a touch of his commanding presence to your projects, a Dwayne Johnson text-to-speech voice generator is the perfect tool. With its ability to replicate his distinct voice, it allows you to create engaging content that resonates with the energy and charm of the Rock himself.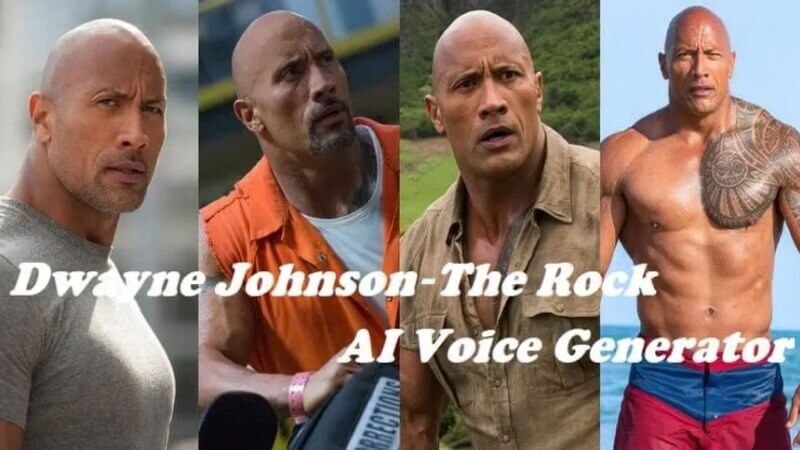 Part 1: Who Is Dwayne Johnson?
Dwayne Johnson, also known as "The Rock," is an American actor, producer, and former professional wrestler. He was born on May 2, 1972, in Hayward, California. Johnson gained fame as a professional wrestler in the WWE (World Wrestling Entertainment) before transitioning into a successful acting career.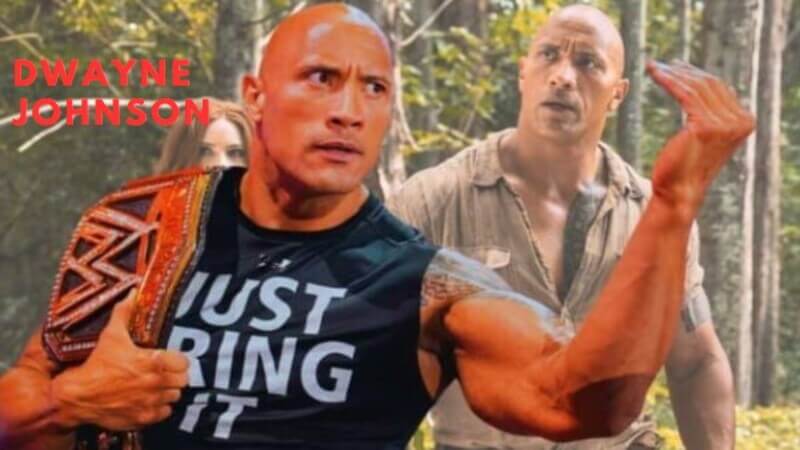 He has starred in numerous blockbuster films, including the Fast & Furious franchise, Jumanji: Welcome to the Jungle, and Rampage. Known for his charismatic personality and imposing physique, Dwayne Johnson has become one of the highest-paid and most recognizable actors in Hollywood.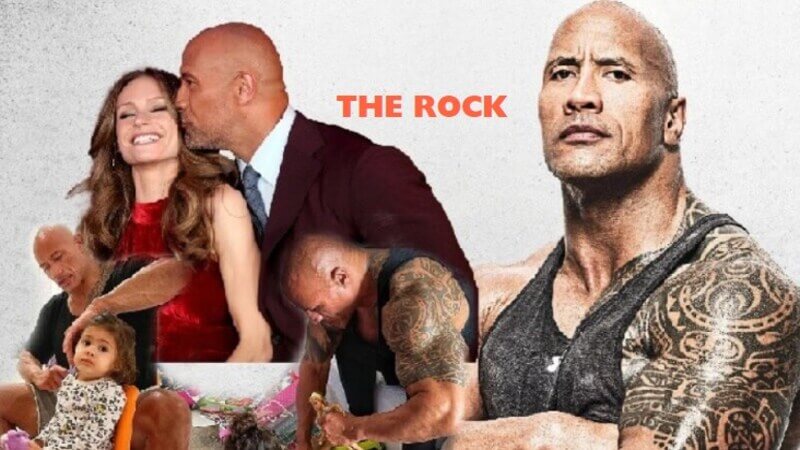 Part 2: Highly Recommended: Top Dwayne Johnson Text to Speech Voice Generators
VoxBox is a cutting-edge platform that offers users the ability to generate Dwayne Johnsontext-to-speech voice for various purposes. With its advanced AI technology, VoxBox allows you to create voiceovers and AI clones that capture the distinct charisma and powerful presence of Dwayne Johnson, bringing your content to life in an engaging and dynamic way.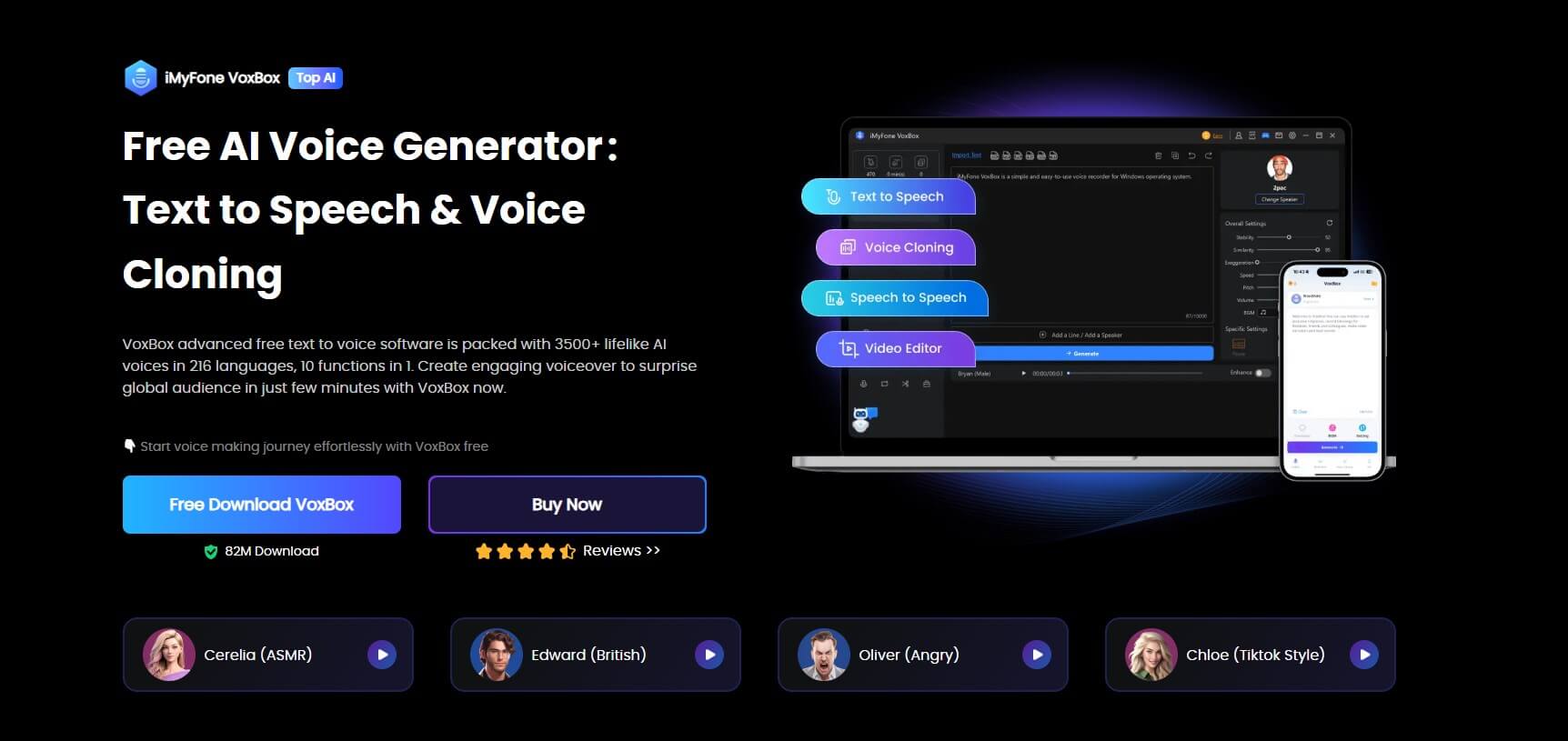 How to Get Dwayne Johnson AI Voice:
Step 1: Visit the VoxBox website and download the software.
Step 2: Navigate to the "Text-to-Speech" section and then Select the Dwayne Johnson voice from the list of available options.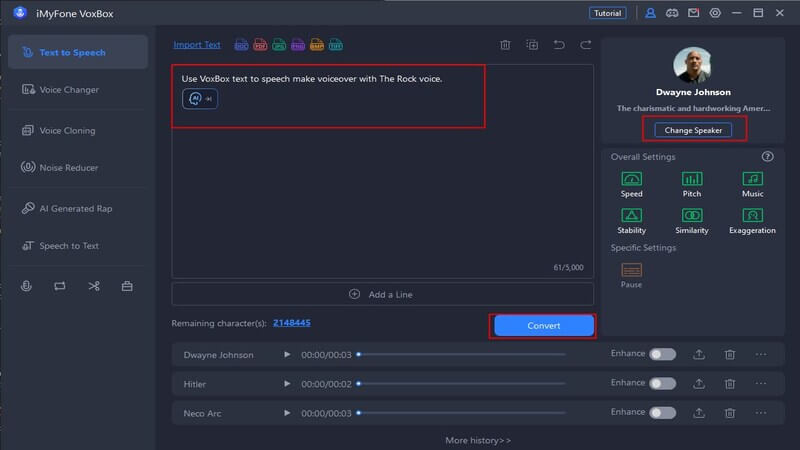 Step 3: Enter the text that you want the Dwayne Johnson voice to say into the provided text box and customize the settings.
Step 4: Click on the "Convert" button, next save your voiceover on your devices.
Bonus Tips
Watch this video to learn more about using
AI overdub studio
to make more natural & realistic voice .
Key Features:
Access a diverse range of 3200+ AI voices, including actors, rappers, reporters and the ability to create custom voices.

Perfect for global dubbing projects with over 46 languages.

Generate Dwayne Johnson voiceovers with exceptional expressiveness and choose from multiple output formats like MP3 and WAV.

A powerful AI voice cloning feature enables users to make natural-sounding Dwayne Johnson voice.

In addition to voice generation and voice clone, it also provides other functions like speech transcription, voice recording, editing and convertion.

Numerous celebrities including David Attenborough, Queen Elizabeth and more.

A rapid voice generating and cloning process to enjoy.
2. Fakeyou
Fakeyou is a Dwayne Johnson voice generator that allows you to create realistic voiceovers and add a touch of "The Rock" to your projects with ease. You can explore its features below.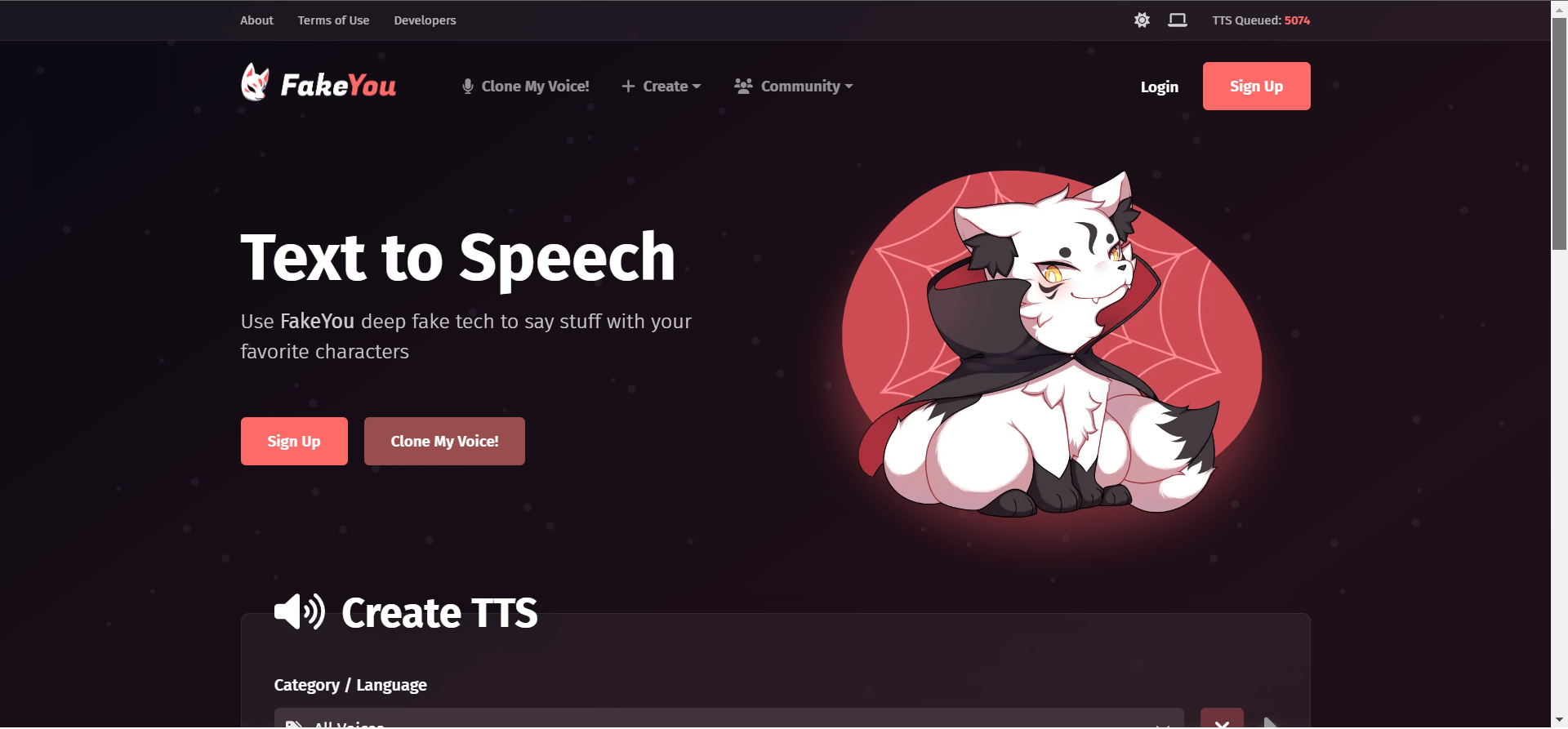 Key Features:
You can easily transform your text or voice into the voice of your favorite characters.

Add personality to your messages for entertainment.

2400+ Voices of various individuals offered, including Joe Rogan.

Easy to use.
3. Murf.ai
If you're in search of a hassle-free online AI voice generator and voice cloner,, look no further than Murf. With its extensive collection of voice libraries and lightning-fast processing, Murf is the go-to website for generating high-quality Dwayne Johnson voices in seconds.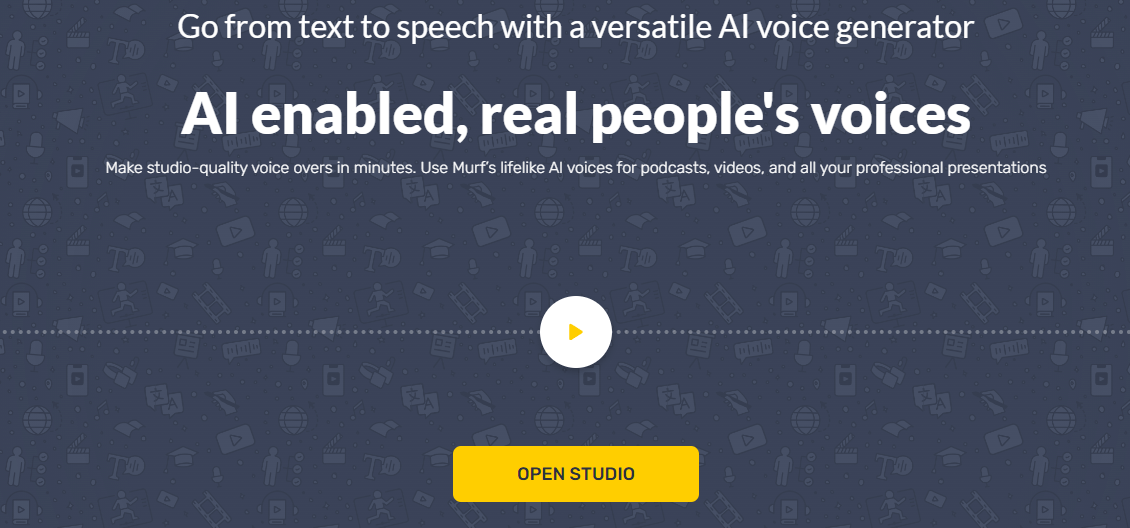 Key Features:
Murf's robust studio empowers users to effortlessly create top-notch voiceovers in no time.

Unleash your creativity by incorporating music, videos, and images into your projects using Murf's versatile platform.

With its extensive library of text-to-speech voices, Murf offers users a wide selection to choose from.

Fine-tune your soundtrack with Murf's advanced controls.

Recognized for its outstanding performance, Murf has received three consecutive awards.
Part 3: FAQs about Dwayne Johnson Voice Generator
1. Is the Dwayne Johnson AI Voice Generator available for different languages?
While some voice generators may offer support for multiple languages, it's important to verify if the Dwayne Johnson Voice Generator specifically provides voice output in languages other than English. Not all voice generators have multilingual capabilities.
2. What file formats are supported by the Dwayne Johnson Voice Generator?
The Dwayne Johnson Voice Generator may support various file formats, such as MP3, WAV, or AIFF. It's recommended to check the documentation or website of the specific generator for details on supported file formats.
3. Who is Dwayne Johnson married to?
Dwayne Johnson is married to Lauren Hashian. They tied the knot in August 2019. Lauren Hashian is a singer-songwriter and the daughter of the late musician Sib Hashian, who was the drummer for the band Boston.
Conclusion
In conclusion, a Dwayne Johnson text-to-speech voice generator is an invaluable tool for adding the captivating voice of the Rock to your projects. Whether it's for promotional videos, voiceovers, or creative content, VoxBox is highly recommended. With its advanced technology and customization options, VoxBox empowers you to harness the powerful presence of Dwayne Johnson's voice, bringing an extra level of impact and professionalism to your work.