Are you looking for a good voice generator for your audiobook? Do you want text to speech software that can generate Hal 9000 AI voice clearly and expressively? If yes, then you are at the right place. This article is all about generating Hal 9000 voice through the best voice generator.
We will explain to you who Hal 9000 is and how you can generate Hal 9000 AI voice in a very easy and simple way. Moreover, we will also introduce excellent voice-generating software with its features, pros, cons, reviews, and pricing plans. So, let's start!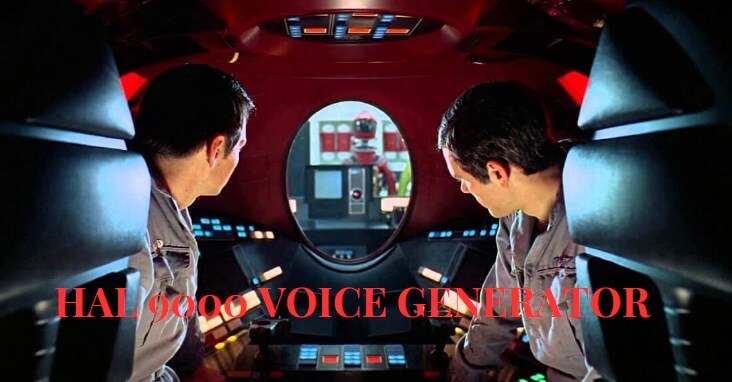 Part 1:Who is the Hal 9000?
Hal 9000 is a fictional artificial intelligence character that serves as the main character of the Space Odyssey series. It first appeared in the movie 2001. A Space Odyssey, in which it was shown as an AI-based technical character that controls the functions of a fictional spaceship named Discovery One.
Hal 9000 was also designed to interact with the astronaut crew on the spaceship in a conversational, calm, and soft voice. Its hardware was designed like a camera lens with a single yellow and red dot. This famous character was voiceovered by the famous Canadian voice artist Douglas Rain.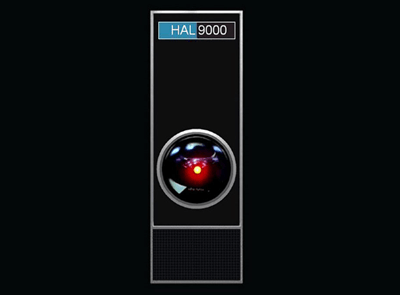 Part 2: How to Generate Hal 9000 Voiceover for Your Audiobooks?
In this part, we are going to show you how to generate Hal 9000 AI voice using a text-to-speech generator. You just need to follow the below-mentioned easy steps.
How to use:
Step 1: Go to the iMyfone website, download and install VoxBox.

Step 2: Open the VoxBox and click on the Text-to-Speech option. Write the text and converted it into Hal 9000 voice.

Step 3: To save the file to your device, click on the Export button and download the audio file on your device at the desired location.
Part 3: Full Comparisons of Hal 9000 AI Voice Generator-VoxBox
iMyFone Voxbox is one of the famous voice generators that can be a perfect fit for creating your audiobook using Hal 9000 or any other realistic voice & expressive sound. The reason why it is preferred by users is its bundle of features and functions is packed with a very simple-to-use and clear user interface which makes every single step self-explanatory and more exciting.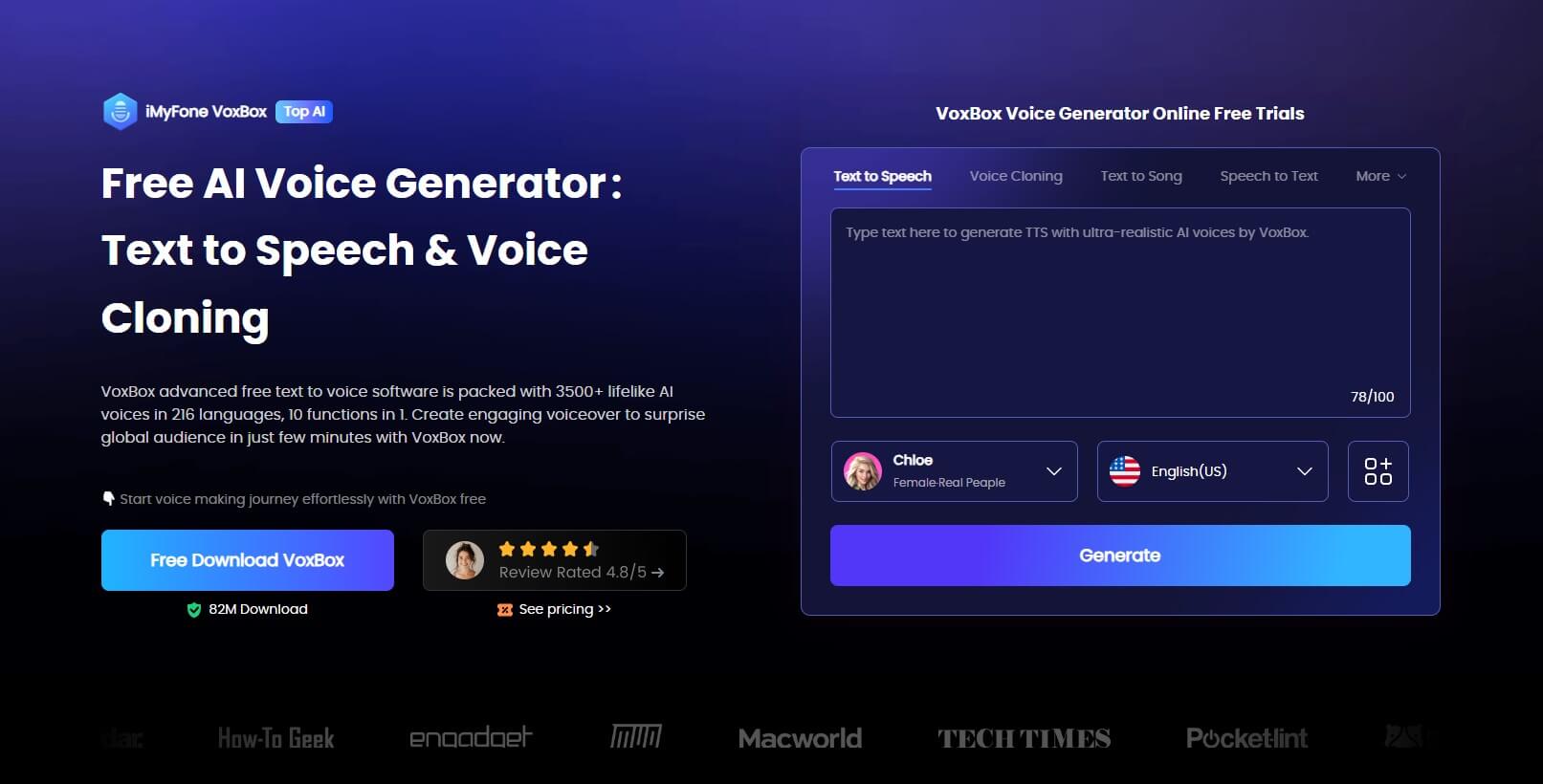 Features:
Supported 3200+ Voices.

Generates voices clearly and sharply

46+ different languages for the TTS tool

Multiple input & output formats are supported

Safe and secure software
Pros:

Five-in-one software

User-friendly interface

Supports multiple functions

Free to download and install

A free version is available

Can be used for multiple purposes (Business, audiobooks, voiceover, etc.)
Cons:

The free version has limited features

A paid subscription is required
Reviews:
iMyFone VoxBox has 197 honest and positive reviews
4.9/5 star user rating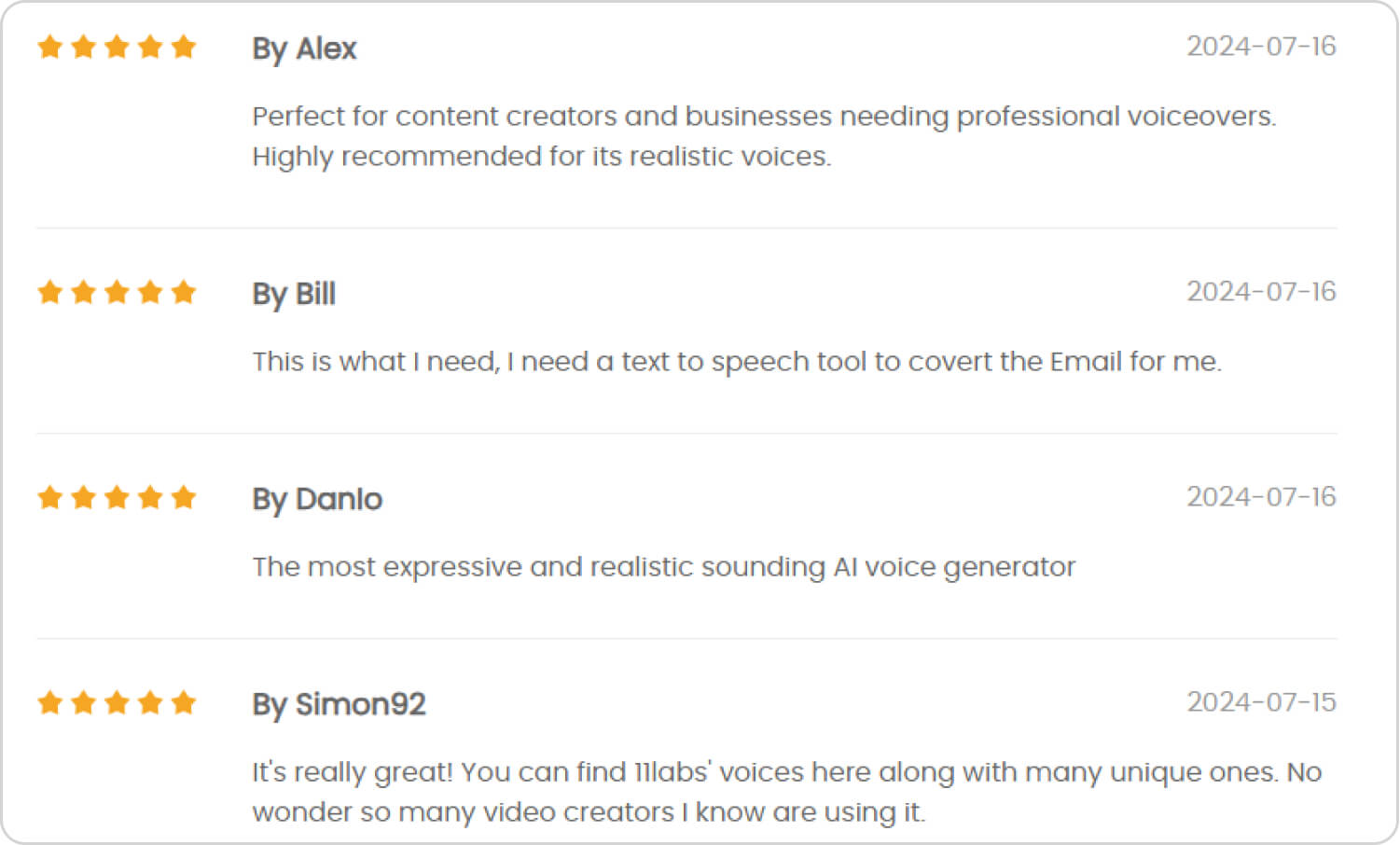 Price:
| Plan | Price |
| --- | --- |
| 1-month Plan | $14.95 |
| 1-year Plan | $39.95 |
| Lifetime Plan | $79.95 |
Conclusion
Hal 9000 is a famous fictional AI character that ruled the fictional series in the 1990s. This character was dubbed by Douglas Rain–a famous Canadian voice artist. Nowadays, Hal 9000's voice can be generated using different AI-based voice generator.
We have also introduced iMyFone VoxBox, one of the best voice-generating tools with its TTS tool. We have listed the complete procedure to create the Hal 9000 AI voice very easily and quickly. You can download iMyFone VoxBox to enjoy Hal 9000 and 3200+ more voices for creating an amazing audiobook.
Watch this video to learn more about the Best TTS Tool iMyFone VoxBox: