C-3PO is a famous character from Star Wars who was played and voice-covered by Anthony Daniels. If you don't know much about this character, then read this article carefully. This article is all about C-3PO's character and voice. We will show the information of C-3PO, C-3PO voice actor, and a tool through which you can still generate the voice of C-3PO in a very easy way. We will show a pictorial demonstration of every step to clarify everything. So, let's start!
Part 1: Info of C-3PO
C-3PO is one of the iconic and intelligent characters of Star Wars that appeared in Star Wars 1977 as a protocol droid for the purpose of assistance in etiquette, translation, and customs. It is basically a humanoid gold and silver plated robot that always or most of the time came on the screen in contrast with its friend character named R2-D2. C-3PO and R2-D2 also served as a source of comic relief through their witty dialogues and humor. After Star Wars 1977, this character appeared in many other films or movies like Skywalker Saga, The Empire Strikes Back, Return of the Jedi, Attack of the Clones, and many more. Other than movies, it has also played very well in comic books and novels.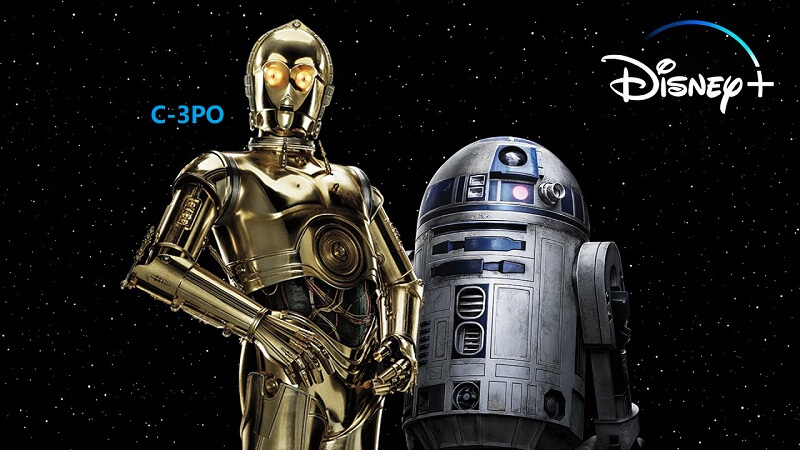 Part 2: Who Voices of C-3PO
Anthony Daniels is an English mime artist and actor. He is the man who was behind C-3PO's character. Daniels played roles as a physical character in different scenes of the movie, along with providing his voice to C-3PO throughout the series. Daniels first rejected to play or voice over the C-3PO's character, but later on, he was compelled by the well-painted concept and contribution of C-3PO in the movie.
Other than these, at the 50th Academy Award 1987 and 88th Academy Award 2016, Anthony Daniels physically appeared as C-3PO by wearing the proper costume. Overall, Anthony Daniels was the man who gave a physical and vocal appearance to C-3PO in an effective, excellent, and realistic manner.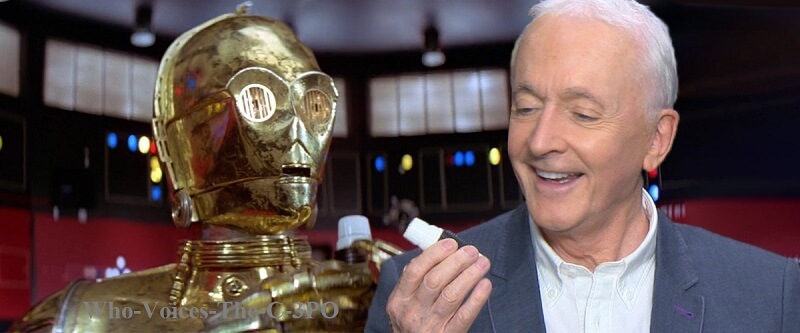 Part 3: Use Text-to-Speech Get Voice Sound like C3PO
Steps of VoxBox Generate C-3PO Voice:
Step 1: Download and install the iMyFone VoxBox

Step 2:From the left-hand menu panel, click "Text-To-Speech" then search "C-3PO"

Step 3:Type your content or paste,then convert.
1)Full Review of VoxBox
iMyFone Voxbox is a high-end voice manager designed by iMyFone. This audio manager can do multiple tasks at once with great accuracy and speed. VoxBox offers an efficient bundle of services that includes text, image, audio, and PDF-to-speech conversion. Furthermore, VoxBox can also be a great voice recorder, voice editor, and voice converter with smooth and quick functioning abilities.
is one of the best software that offers almost 3200 different voices & sounds into which speech can be generated. It supports the feature to provide text in a different language and get speech in a different language. Overall, VoxBox gives the option to use 46+ different languages for creating clear, fluent, and native voiceovers. Overall, VoxBox is a great choice to get started with expressive audiobooks, presentations, and voice content.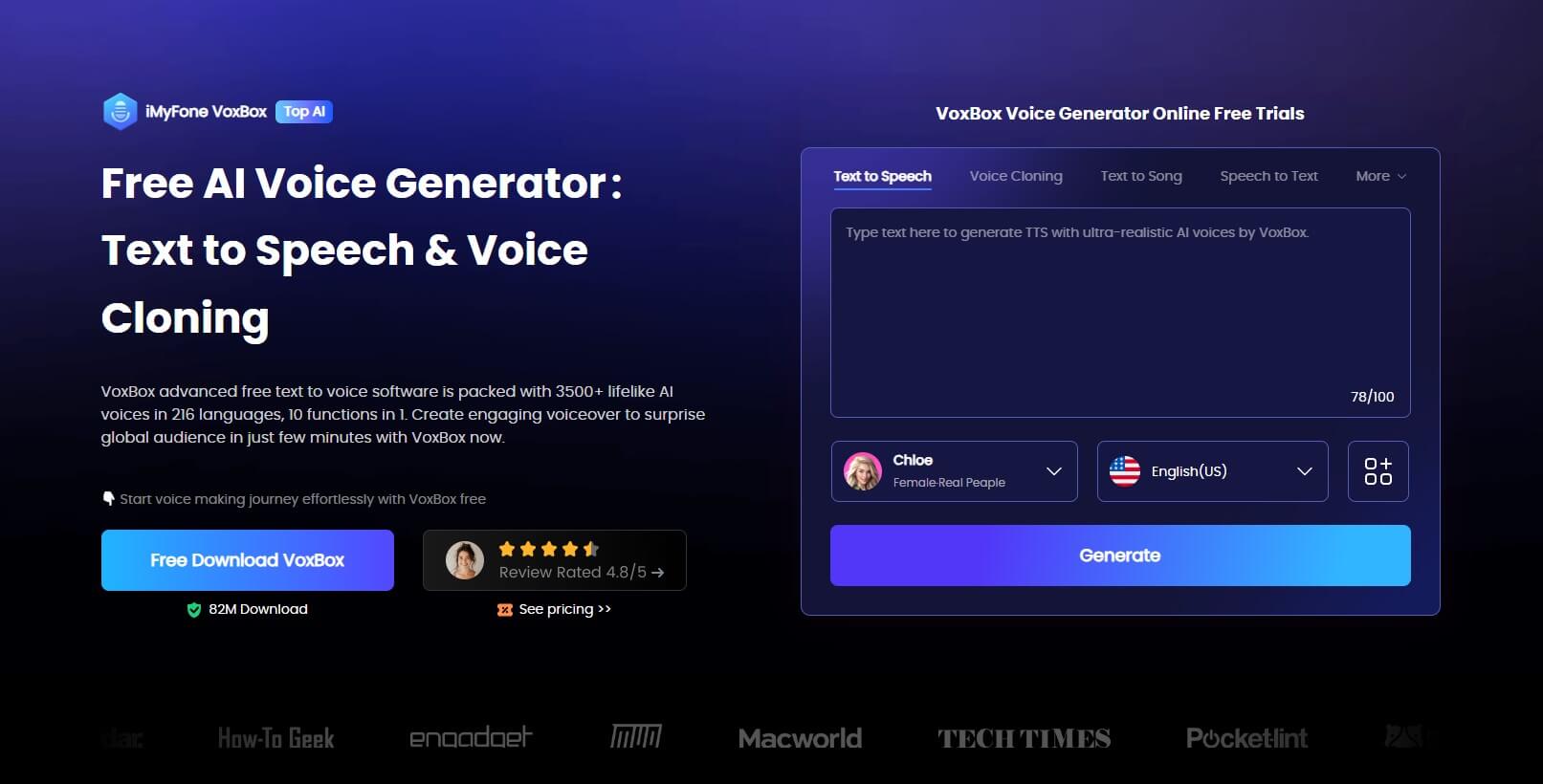 Features:
Supported 3200+ voices.

Supports clear, accurate, and fluent 46+ languages for the TTS tool

Supporetd 100+ accents like British, New zland, south-africa, chile .

supoorted except text-to-speech other functions like speech-to-text, speech-to-speech, video convert, voice record, etc

Supoorted adjust parameters like Pause, Volume, Pitch, Speed, Emphasis, Sound effect, BGM, etc

Supoorted more formats like WAV, OGG,etc
Pros:

Simply to use.

Clean and clearly interface.

Privacy and security are guaranteed.

Safe and No Ads
Cons:

Only supported Win, Mac coming soon.
Reviews:
VoxBox has a user rating of 4.9 out of 5 stars.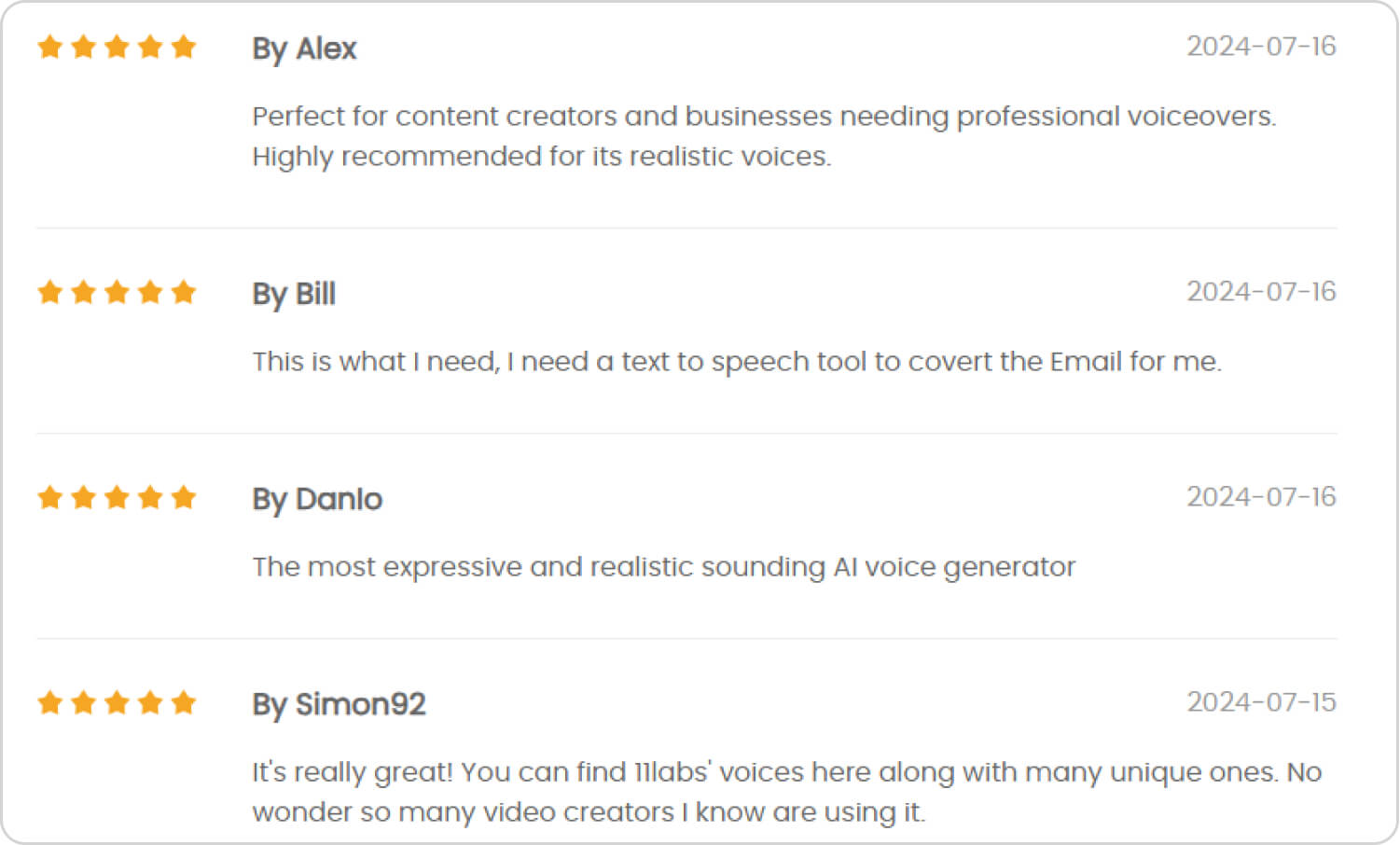 Price:
| Plan | Price |
| --- | --- |
| 1-month Plan | $14.95 |
| 1-year Plan | $39.95 |
| Lifetime Plan | $79.95 |
Conclusion
Anthony Daniel's voice or you can say C-3PO's voice, can still be used for different purposes of your routine. We have tried our best to show you the best droid text-to-speech tool named VoxBox, through which you can easily and quickly generate the voice of C-3PO. This tool is AI-based and performs all the tasks on its own according to the user's requirements. Users are required to do some simple steps in the above part of this article. You can also use iMyFone VoxBox to generate realistic C-3PO voice or speech for podcasts, audiobooks, gameplay, or other tasks.