Change Your Voice in Real-Time
Step 1: Launch iMyFone MagicMic for Mac
Install and launch iMyFone MagicMic for Mac. If this is your first time running MagicMic, please follow the setup instructions.
Step 2: Install Virtual Driver
When you run the software for the first time, the following window will pop up to prompt you to install the virtual driver. After clicking the install button, enter your user password, the driver will be installed automatically.
*The voice changer can be applied to third-party platforms only after installing the virtual driver. Rest assured, installing the driver will not change any system settings.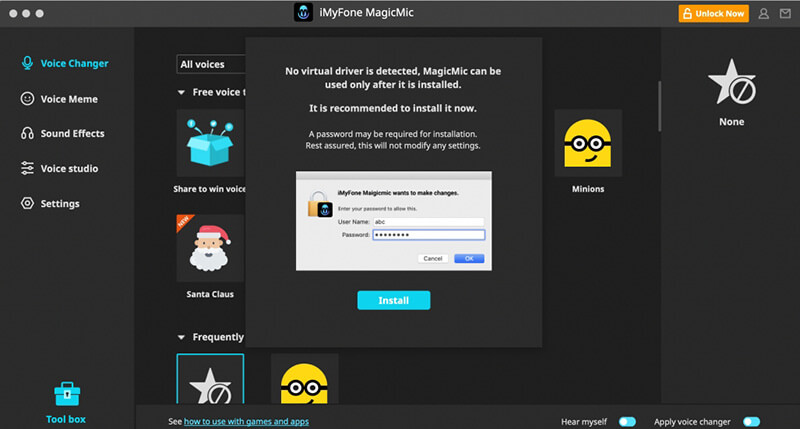 Step 3: Select The Output and Input Device
Now you'll have to choose the output and input to use this voice changer. Select your real microphone as the input device. Then select an available output device.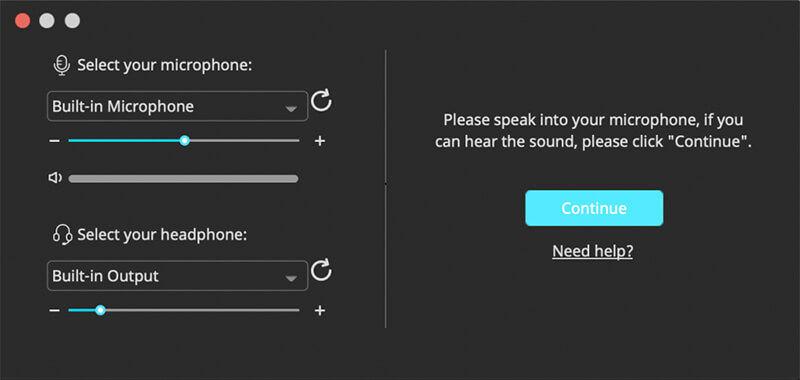 If you can hear your voice from the output device, click continue. Then try to say something interesting and you will hear the voice changing effect. If everything is OK, simply click "All done" and enjoy!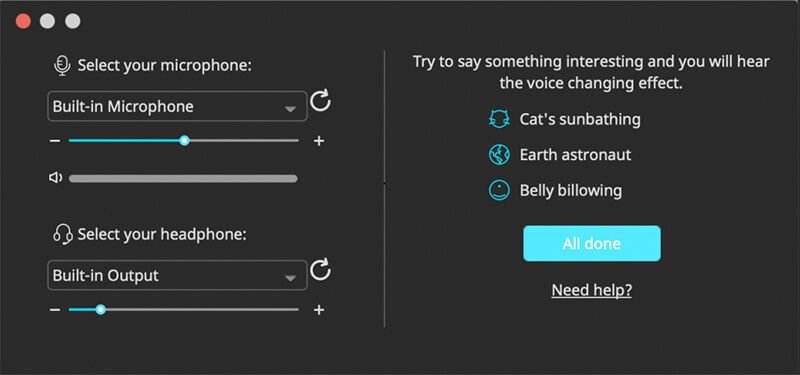 *If you are unable to hear the voice, click the "Need help?" link and follow the instruction to troubleshoot.
Step 4. Check the Voice-Changing Effect
Then you can click any voice filter and speak into your microphone to check how your voice sounds like on each of them.
Step 5: Change Your Voice Instantly in Various Platforms
MagicMic can be used on different platforms such as Fortnite, PUBG, Discord, Skype, Twitch and more. If you want to use the real-time voice changer on these platforms, here is what to do.
1. Launch the program that you want to use MagicMic and then go to its Voice Settings.
2. In the Input Device option, select the option Blackhole 2ch. After that, you can easily change the voice in real-time in the program you are using. And other users can also hear your audio alteration.
*If you are unsure where the Input Device option is, you could check for the FAQ page for some popular games and platforms.
Thanks for your kind feedback!
OK