Shshshsh…listen! Do you hear the sound of How to Screen Record on Xbox One?
You want to play games, capture memories, and view & edit those captured videos. Puff…the video editors are out of your affordability.
So, you are searching for the key to crack the secret of How to screen record on Xbox One?
We have a key for this secret. The best fit for Xbox One screen recorder free is iMyFone Filme.
The article will reveal all the secrets of whys and wherefores and give details on how to screen record on Xbox One S.
Part 1. How to screen record on all Xbox One consoles
Xbox is the home video game console developed by Microsoft. Xbox One is the first video game console in the Xbox series. It is specifically designed for gaming purposes and gives a high-class configurational and graphical gaming experience.
Xbox One X and Xbox One S are the special editions of Xbox One. It has rocked the gaming world with its technologically advanced features.
Playing your favorite game without screen recording is worthless. Not having a memory recorded puts you in the doldrums.
Here is a step by step guide on how to screen record on all Xbox consoles, either it is Xbox One, P1S, or Xbox One X:
Step 01: Load a game you want to play.
 Step 02: Click the Xbox button, a big X button in the center of the remote. 
 Step 03: Click the view button present on the controller. 
 Step 04: Click record. After clicking the view button, you will go back into the game by default. 
Play whatever game you want to, but this method records for only ten minutes at very low quality. You can also export the recording to windows PC or external hardware. 
Note: If you have an external hard drive like a terabyte SSD that can be plugged into the Xbox, then go ahead. It increases the recording capability and also assists in extending the time limit.
Another way of recording on the Xbox console requires Windows. Here are few simple steps:
   
 Step 01: Connect Xbox to Windows 10 PC. 
 Step 02: Windows 10 comes with built-in screen recording software. Search for it to get the results. 
 Step 03: Turn on the screen recorder.
 OR
 Go to the settings, then click on DVR settings to enable screen recording.
 Step 04: Play games as much you want.
If you have Xbox One, then you don't need to worry about anything. It comes with built-in software to record the screen. However, the Xbox App method is much easier as it will save the recording on your PC instead of exporting from Xbox to the PC or external drive.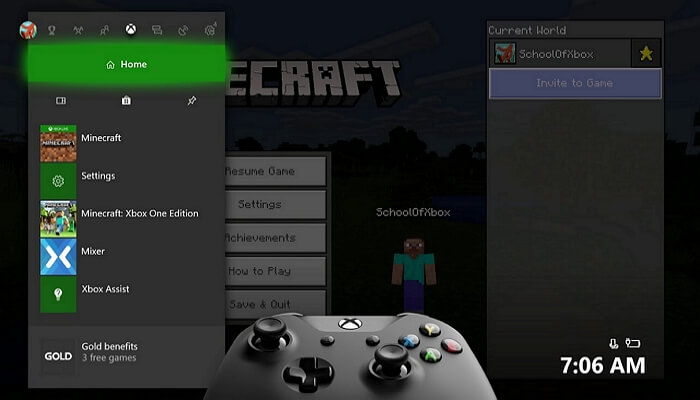 What is iMyFone Filme?
iMyFone Filme is the most sophisticated and high-class video editing software of iMyFone. It is user-friendly and specifically designed for beginners yet with professional editing features that extends preliminary to advance video editing services. It assists in making movies, trailers, music videos in a faster and easier way.
Why iMyFone Filme?
There are a significant number of people wanting to edit the recorded clips. iMyFone Filme is the answer to their wishes. It is open-source software available free on the internet that generates high-quality video editing results.
There are multiple reasons:
To record online meetings

Used in educational institutes to record online sessions

To create video tutorials

To record presentations

Organizations use these to create the interviews and training sessions more interesting and effective.

Vloggers and YouTubers record and edit their videos.

Flourish the E-commerce industry.

Creates easiness for remote workers.

Connected the global businesses.
Features of iMyFone Filme:
iMyFone Filme extends a broad spectrum of features that assist every individual to fully utilize it.
1. Add Sound Effects:
Share your precious moments and informative data in the video by easily adding the voice. Also, add or refine music or sound effects for effective results.
2. Edit Video, Images, and Presentations:
Editing videos, images, and presentations are now as easy as ABC with iMyFone Filme. Making stunning slideshow templates, cropping, resizing, cutting or trimming, rotating, adjusting speed, adding transitions, and splitting videos have now become hassle-free with iMyFone Filme. It also assists in making a picture-in-picture effect.
It offers more surprising image/video editing features like create eye-catching titles, edit texts with various fonts and colors, change video style, and more.
Just name it and get it done with iMyFone Filme.
3. Screen Record:
How to screen record on Xbox One has always been challenging. But iMyFone Filmy has got your back!
Record and capture your computer screen easily with iMyFone Filme.
4. Video Creation:
Everyone wishes to create amazing videos with dazzling effects and perfect music for all events. iMyFone Filme has got it covered too!
The fast video creation feature in iMyFone Filme allows you to do that. The incredible and alluring built-in templates are free of cost and easy to use. Simply select your favorite template and share your unique moments. Create your memorable slideshow using the following templates:
Travel

Birthdays

Weddings

Festivals and Galas

Business

Education

Holidays and more.
Steps to Edit Xbox One Gameplay Using Filme:
Editing Xbox One Gameplay using iMyFone Filme is simple and easy. Here are few steps listed below:
Step 01: After the screen is recorded, the video will appear in the media section for view and edit.
Step 02: Drag the video from the media to the timeline.
Step 03: Make editing as per demand, such as cropping, splitting, trimming, scaling, etc. Effects and transition, and music can also be added to the original video.
Step 04: Save the edited video for further viewing and sharing.
Surprisingly, iMyFone Filme also shares the edited video to social media sites.
Steps to Record Your Computer Screen for Gameplay Using Filme:
Filme is the ultimate option for Xbox one screen recorder free. It was particularly designed to record the gameplay screen, but its unquestionable features allow beginners to captures and record any type of video using the built-in computer Xbox game bar.
If you're wondering how to screen record on Xbox One X using iMyFone Filme, here are few simple steps:
Step 01: Open the application windows you want to record. Now press the Windows key + g to open up the Xbox game bar. Enable the microphone button for external audio recording.
Step 02: Click on the recorder button to start recording or simply press Windows + Alt + r to start recording.
Step 03: A pop-up bar will open up representing the timer. Press the blue button to stop the recording (or press Windows + Alt +R to stop recording).
Step 04: Once the video recording is finished, a notification bar will pop up informing about the recorded screen. Click on it to visit the capture folder in the file explorer. Your recorded gameplay screen will appear.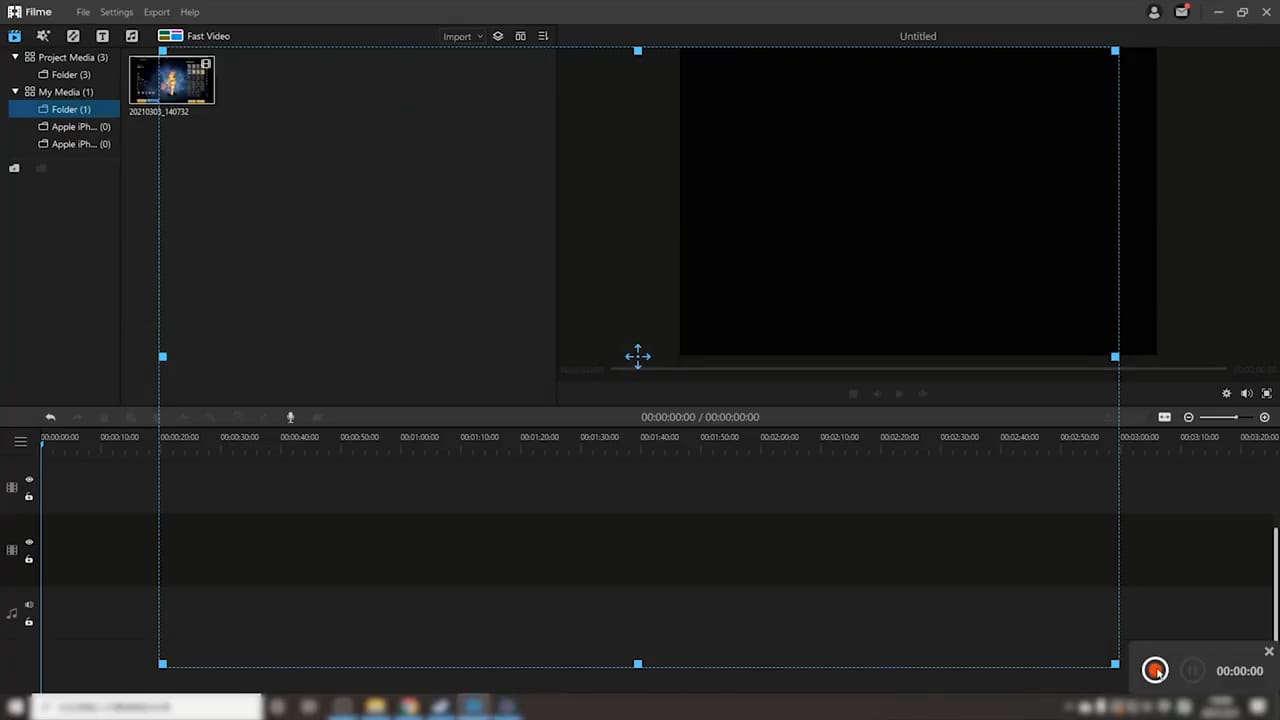 Guidelines to Edit the Recorded Gameplay Clips:
Many people are searching for professional tips and tricks to edit the recorded gameplay clips. If you're one of them, then here's a handful of fine and highly customized tricks that will transform your video and leave you speechless.
1. Make Proper Adjustments Before Recording the Video:
The first and foremost tip is to make proper settings before recording the video. The poor quality gaming setups generate poor videos. While screen recording, make sure the computer is running perfectly fine; for instance, it must maintain 1080p resolutions.
The fine quality recorded video generates outstanding editing results.
2. Shorten the Game Videos:
Many of the time, gamers record lengthy videos that are frustrating for viewers. Ensure you trim the game videos and edit them to make short clips so viewers can retain their interest.
3 Make them Appealing:
Appealing videos and images always fascinate. They grab attention with their visually pleasing effects. It is recommended to make color adjustments. Make proper settings for contrast and brightness, and increase the saturation. The perfect brightness contrast combination is 30%/20% or 20%/15%.
Add transition and effects at every part Impressive and unique transitions add professionalism and make it attractive to the viewers.
Conclusion:
If you are looking for how to screen record on Xbox One, make editing, or capture slideshows, videos, lectures, or anything, there are many options.
iMyFone Filme is a wonderful software that offers everything you wish for. The user-friendly software is easy to use and generates outstanding results with its bells and whistles.
Make sure you don't forget to use capturing your gaming moments!