Gaming is one of the most popular entertainment facilities available on the internet these days. Whether it's playing and watching, millions of people are fans of digital games. So the majority of the game players now resort to recording their games and posting them on social media platforms like Youtube and Instagram to get a fan following. There is much software available, but they cause inconvenience by adding a watermark. Here we will discuss the 15 best Game recording software.
Part 1: 15 Best Game Recording Software
Following are the 15 Best game recording software that is widely acclaimed by gamers. After thorough market research, expert opinion, and reviews of native gamers, this software is added to my list. So without any delay, let me introduce you to this software.
1

Windows 10 Game DVR
This video recorder is part of the X Box application and has similar features. It automatically records your screen along with background audio. You can save these recorded videos in different formats. It enables you to record the most stunning last five minutes of the game. These 5 minutes are very critical cause many things have to happen in these 5 minutes. Moreover, it doesn't burden your system and reduce its speed. Window 10 has this built-in software for the convenience of gamers. It allows you to upload these videos on social media platforms and share them with your friends.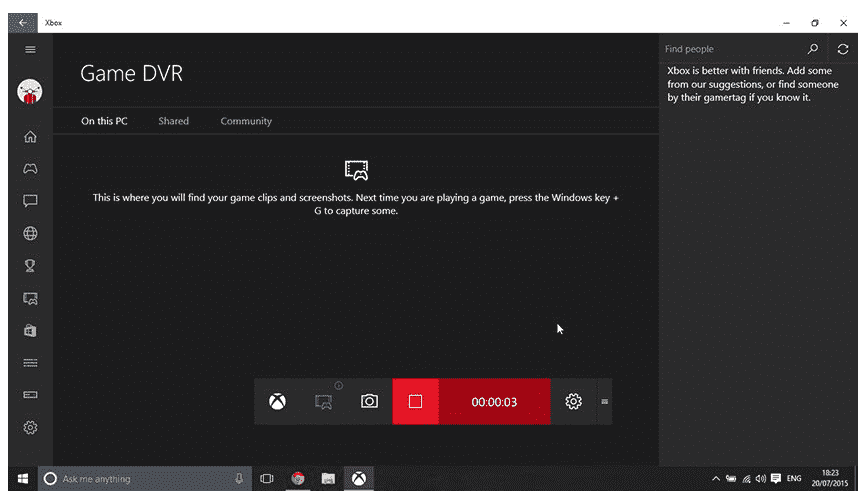 2

Open Broadcaster Software
Open broadcaster software is one of the best tools on the list due to its open-source nature and flexibility. A lot of gamers out there prefer OBS. You can record your gameplay and stream it side by side as well. To register, the operation is effortless. You have to select the source which you have to record, and the recording will start. It can record videos in multiple formats like MP4 and FLV. It records with a 1;1 ratio, which means the same as your screen. In addition to recording and streaming, it has many other features that will make gamers love it.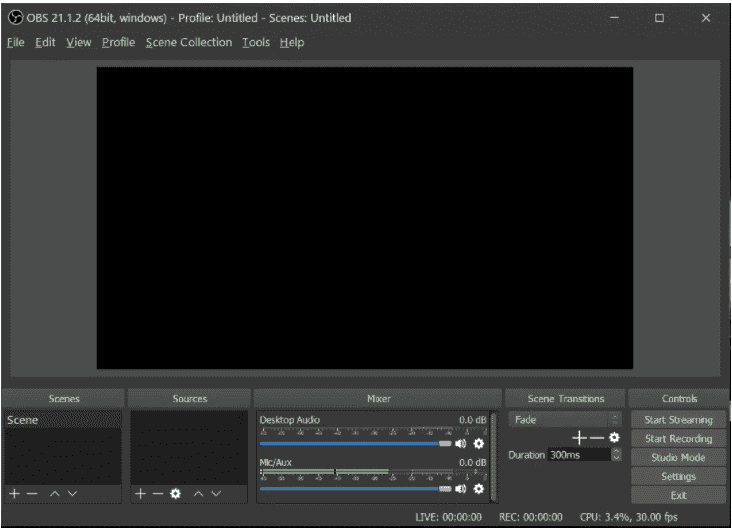 3

Streamlabs OBS
If the interface of OBS is a bit complex for you to work with, have a try at Streamlab OBS. It's a video recording and streaming platform mainly designed to simplify the OBS's interface for beginners. It functions with a stream lab account, so you can directly download the features from the company site and don't have to copy and paste URLs.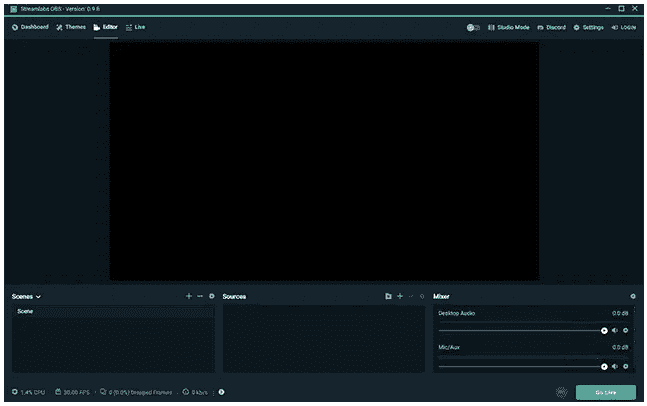 4

Radeon ReLive
Nvidia has its propriety software for recording videos and streaming. It utilizes an AMD card for recording. It mainly uses GPU to record the footage so relieving your CPU from excess tasks. It has a great option of upscaling as well. This means even if you are playing at 1080p, you can record video up to 4k UHD. If you have AMD GPU, you must try Radeon Live.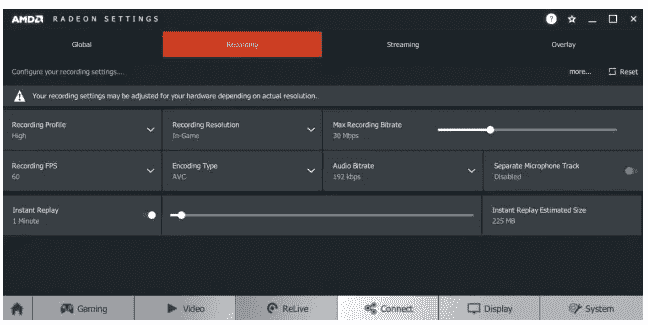 5

Nvidia GeForce Experience
In case you possess an Nvidia GPU, you must have received notifications time and again to install GeForce Experience on your device. This software will enable your system to record gaming videos by updating the Nividia drivers and adding the Nvidia shadowplay feature. One of the best things about it is that it uses GPU to record video, not affect the performance of the CPU. The software records in the same quality as the display of your screen. If your display is 4k, it will record video at 4k UHD. If you have a GPU, you must give a shot to Nvidia GeForce because it won't cost you anything and will fulfil its purpose. It's a good entry in the list of 15 Best Game Recording Software..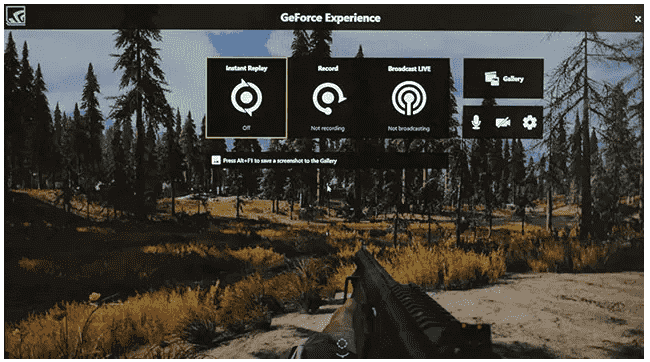 6

Bandicam
Bandicam is one of the most famous screen recorders of all time. The ability to record video at different framerates and bitrates also proves excellent software for screen recording. You can customize the framerates and can record ultra HD 4k Videos. Despite such high video quality, its recordings are of small size because of its built-in feature of compression that enables it to compress videos without compromising on video quality. This video recorder has two capture modes. It also possesses the ability to resize the capture area. Supporting the numerous codecs and formats, this recorder provides the user with an incredible experience.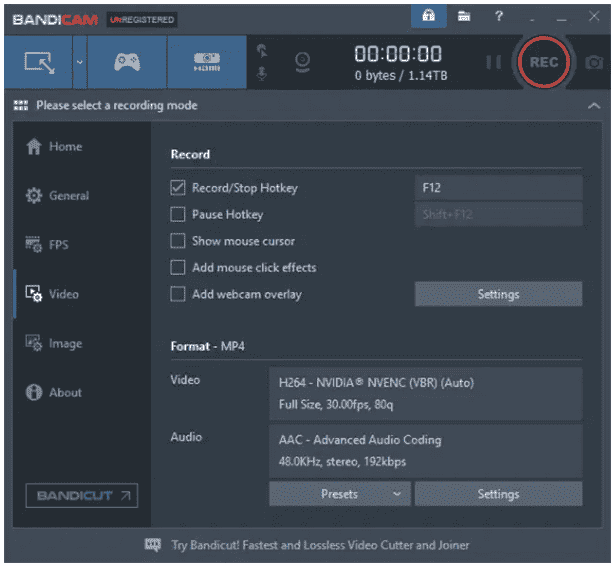 7

Gamecaster
Gamecaster is an easy to operate, power-packed video recording tool. In addition to streaming, the software can record high-quality videos of the gameplay. It will start recording on the push of a single button and will configure itself according to your PC. Moreover, it's equipped with desirable features like watermarks, video annotations and social media integration. You can also edit videos on Gamecaster built-in video editor and share them with friends and fans.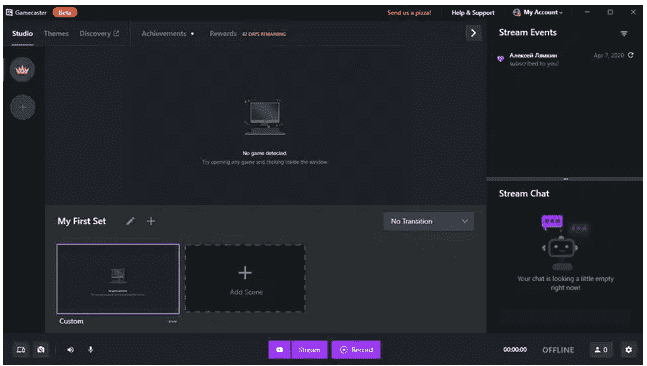 8

Movavi Screen Recorder
Moaveni's video recording software to capture screens and edit videos is one of the best of its kind. Its easy navigation and modern user interface make it very convenient for the user. You can record high-quality videos with background audio. It supports resolution up to 4K. You can also sync webcam and microphone voice-over with an ongoing screen recording, which I think is a fantastic feature.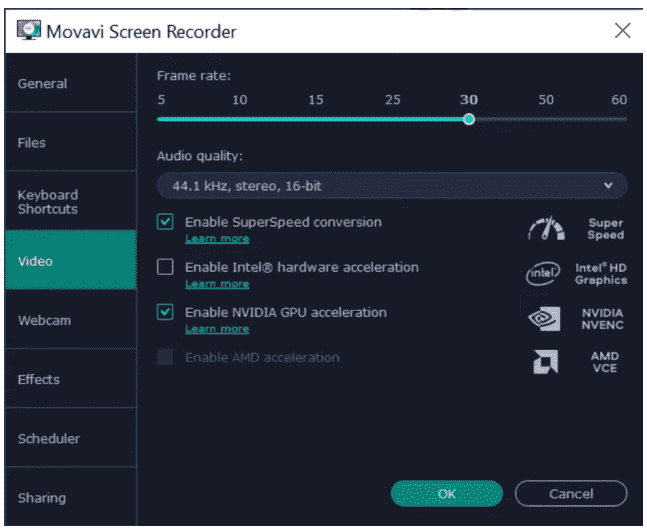 9

Action
If you have a strong computer, Action! is one of the most powerful game recording applications available right now. The programme takes advantage of your GPU to speed up recording and reduce CPU load. You can make videos with a resolution of up to 4k, high frame rates, and even live commentary. Furthermore, the videos may be broadcast on various platforms, including YouTube, Hitbox, Twitch, Livestream, and Ustream. Time-Shift mode is also included in Action!, although it is restricted to 10 minutes rather than 20 minutes. Cropping, slow-motion effects, and other basic editing capabilities are also available for your movies.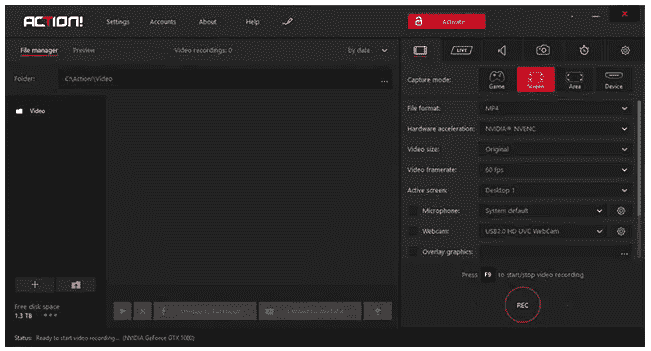 10

Dxtory
Dxtory is another basic application on this list that has many functions and is extremely light on the system. It is, in fact, one of the most lightweight software packages available, although it is incredibly sturdy. The UI is highly user-friendly, making it simple to comprehend and adjust all of the options. It records lossless footage at the highest possible quality to guarantee that you receive the most acceptable video possible (colossal size, though). The audio settings are also powerful, allowing you to record two sounds simultaneously, such as game sound and microphone sound, which can be modified independently later. You may select the video codec, frames per second (from 10-120), sources, size, and format under the Video options.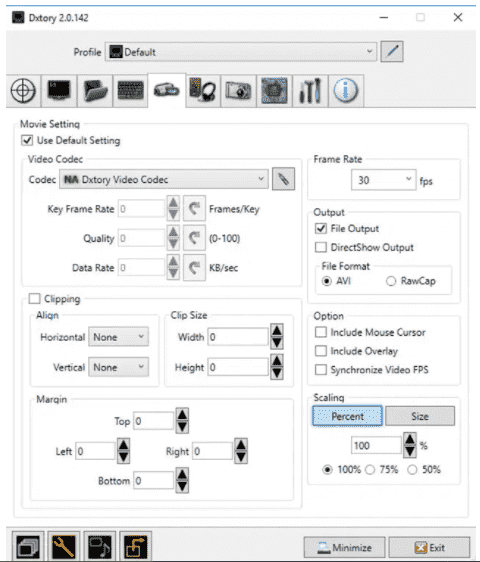 11

D3DGear
D3DGear appears to be a simple application, yet it is beneficial. There is no additional setup required for the game recording programme. In reality, you only need to install it, and you'll be able to capture your gaming footage in a matter of seconds. It includes a built-in compression technology that compresses all movies produced with it and a lightweight design. Because the films are compressed in real-time, you may be able to capture a video even if your hard disc is low on capacity. Despite its diminutive size, it employs GPU acceleration to strain the GPU rather than the CPU.
12

Quick Time Screen Recorder
QuickTime is one of the most popular mac screen recorder applications these days. Many bloggers and video editors use this video to edit their videos and grow their following. During the lockdown, it was the most downloaded programme. Teachers use this programme to show to their pupils. This is the most widely used programme for recording users' displays while conducting any task on their computer.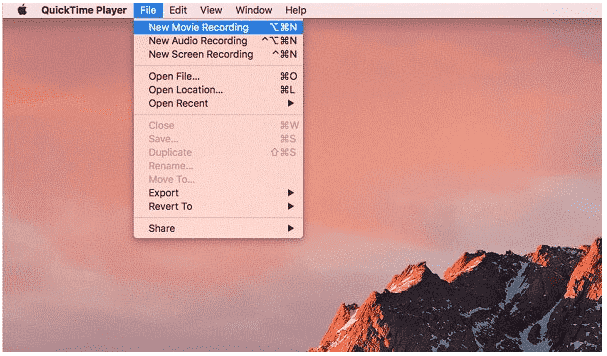 13

Wondershare Demo Creator
Demo Creator is a great screen recording programme for capturing PC games quickly, and Wondershare makes many handy tools. The programme captures both your screen and your system audio independently, allowing you to modify both separately. As a result, you'll have more options in post-production. Green screen, transitions, zoom and pan, and other effects are all supported by the programme. You may also add narrations to your clips when recording your game with Demo Creator.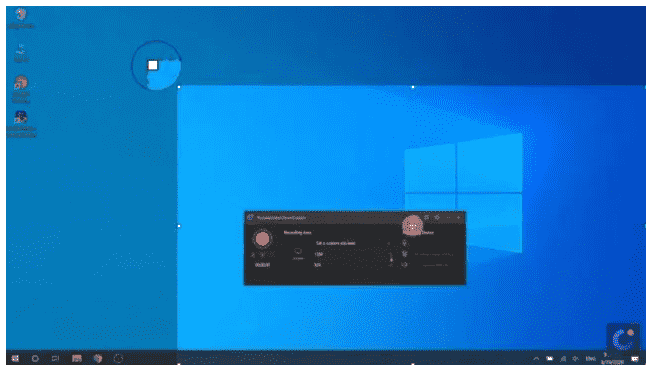 14

Screencast-O-Matic
If you're looking for a simple game recording programme for your PC, Screencast-O-Matic is an excellent option. The user interface is essential, yet there is a lot of functions built-in. You may adjust the screen recording's resolution, set a time limit, and so on. The programme also allows you to record both mic and system audio simultaneously, allowing you to record both gameplay and narration at the same time.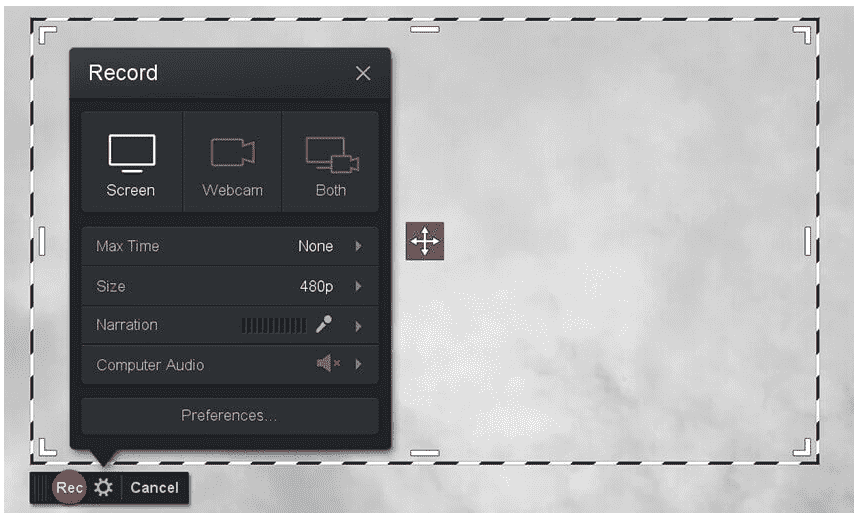 15

Ice Cream Screen Recorder
This utility allows you to capture and record your screen. It can record displays from both Windows and Mac computers. It also allows you to grab the region of the screen that you wish to save. This intuitive and simple-to-use programme provides you with a step-by-step tutorial to using this tool on your devices. It is a user-friendly tool that allows you to adjust the settings to meet your specific requirements. It's a professional video editor that lets you record your screen and take screenshots from your smartphone.