CloudConvert is a well-known online file conversion tool that converts files in various formats. It supports over 200 formats of audio, video, image, documents, archives, eBooks, etc. It is quite popular and used by students, educators, business people, professionals, and many others. In this article, we are going to give you a complete review of CloudConvert. We will discuss its features, pros & cons, steps to use it, and everything you need to know. Moreover, we will also share some alternatives to CloudConvert that you can try.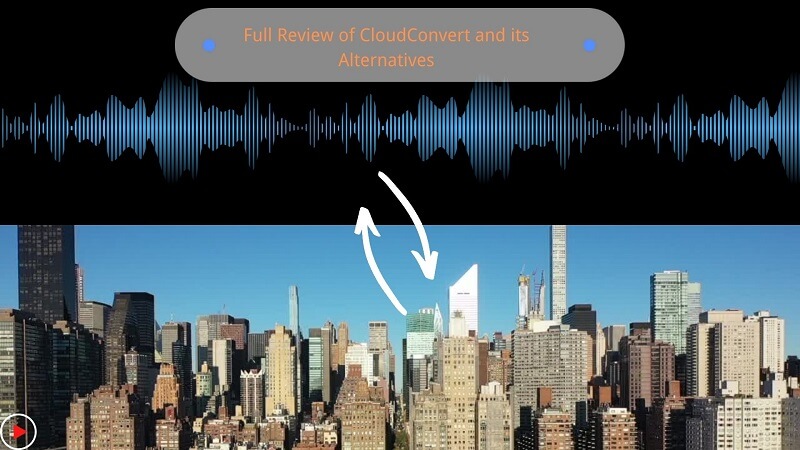 Part 1. Review of CloudConvert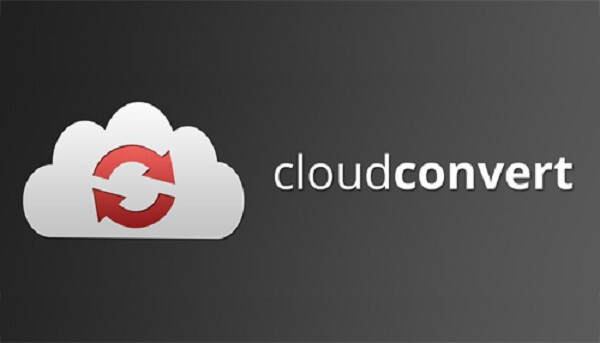 Features:
Very simple and clear interface.

Simple processing steps.

Allows image, audio, and video editing.

Support various data formats and retains 100% Quality.

Vocal and background remover features are available.
Pros:

Best for beginners.

Show professional results.

Free to use.

Work quickly and versatile tool
Cons:

Internet connection is a must.
Part 2. Recommend 3 Useful CloudConverter Alternatives
VoxBox is an all-in-one video-to-audio converter that can be used for almost any purpose. It is ideal for businesses, students, freelancers, professionals, content creators, and almost everyone who wants to convert video to audio. It makes file conversion easier, quicker, and more accurate. morever, which has text-to-speech, voice record, audio edit other functions make more funny audio.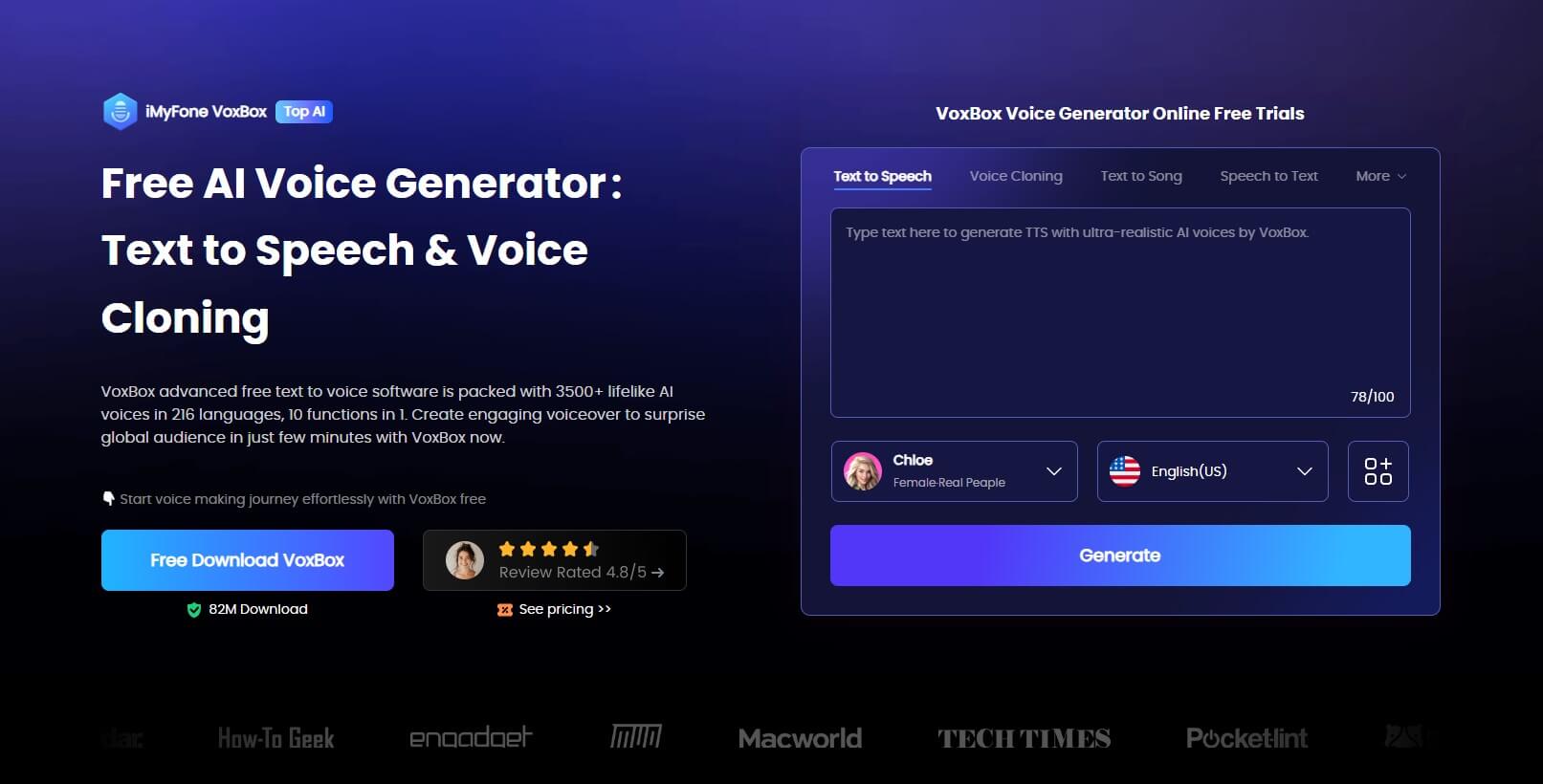 Features:
3000+ voices like rappers, YouTubers, cartoons, celebrities, etc.

20+ global languages like Spanish, Japanese, British.

25+ Country accents like a British accent and a Hindin accent, etc.

4-in-1 software of voice record, generate, convert, and edit.

Supports more than 20 formats of output files.

It has a built-in trimmer to cut the desired portion of the video.

Its multi-threaded GPU converts the videos at a very high speed.
Step to use :
Step 1. Download Voxbox from the official website and install it on your computer.
Step 2. Choose "convert", Then click on "Add Files" or drag the Youtubevideos that you want to convert.

Step 3. Choose the MP3 format and also the quality of output from the bottom, trim the file if you want.

Step 4. Click on "Convert"
Pros:

It can process multiple files at a time.

Easy to use.

Supports a wide range of formats.

Converts files quickly.

100% secure.
Cons:

You need to log in to convert the file. But the sign-up is free.
Onlineconvertfree is an online conversion tool that allows you to convert and edit different file formats. Without any registration and login, you can convert your files in no time. It converts almost all commonly used formats of videos, images, audio, archives, and eBooks. The best part is that you can also convert documents and images into editable Word, PDF, Excel, and other formats.

Features:
It supports many commonly used formats.

It supports bulk processing.

There are various tools to edit files online.
Pros:

The format of each file can be selected in bulk processing.

7 files can be converted in bulk for free.

No registration is required.

Converts files quickly
Cons:

Irritating ads
The best thing about MConverter is the browser extension. You can install the extension and convert files without any hassle. All you need to do is right-click on the image, video, and audio to extract it automatically and then convert it to the desired format. Plus, it ensures security through SSL.It is also available for mobiles in the form of applications. You can also get the application for Windows 10/11.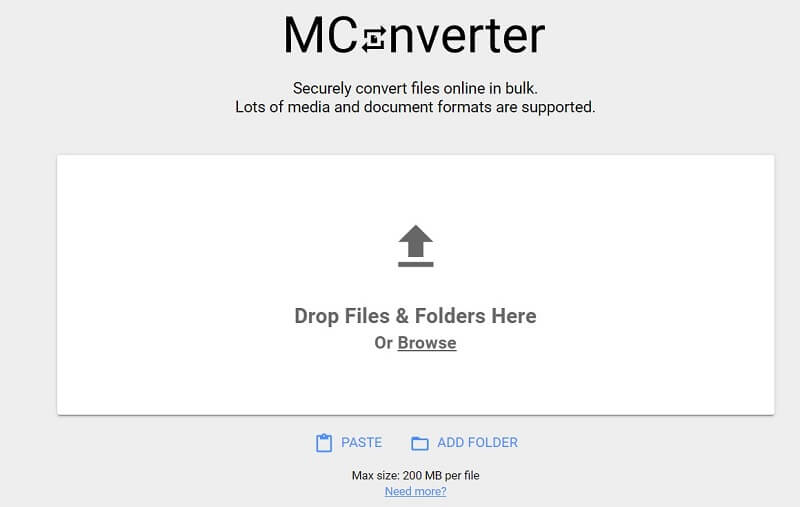 Features:
The browser extension is excellent.

It can convert multiple files in one go.

Supports common formats.

ommendable security.
Pros:

You can drag and drop entire folders for bulk conversion.

No need to sign up or use an email account.

It can recognize corrupted and missing file extensions.

You also have the option to delete your files instantly.
Cons:

It cannot detect whether the uploaded file is an image, document, or any other file.
Part 3. Most popular Question about CloudConvert?
1. How to Use CloudConvert?
Using CloudConvert is pretty simple. You need to upload your files on the website and select the desired format to convert the file. Finally, you need to click on the Convert button and download the converted file.
Keep in mind that you can do only 25 conversions per day for free. If you want to convert more, you can buy their premium plans. 500 conversion minutes are available for $8. Moreover, you can also subscribe to any of their premium plans.
2. Is CloudConvert Safe?
Yes, CloudConvert is completely safe to use. The data you upload is only accessible to you, and not even the workers of CloudConvert can access it. Your data is never sold to anyone as subscription and premium plans are the main source of earnings. Thus, you can use it without any worries.
Conclusion
CloudConvert is an amazing online tool for file conversion. You can use it to convert most of your files. If you need an alternative for common file conversion, you can try Onlineconvertfree and MConverter.
For video to audio conversion, Voxbox is commendable. It helps you convert any type of video to the desired format and make minor edits.