Want your videos to sound like a pro commentator? Discover the world of Commentator AI Voice with our guide. We'll show you how to use a Commentator Voice Generator for top-notch AI voice. Whether you're a content creator, podcaster, or video producer, for adding professional narration to your projects.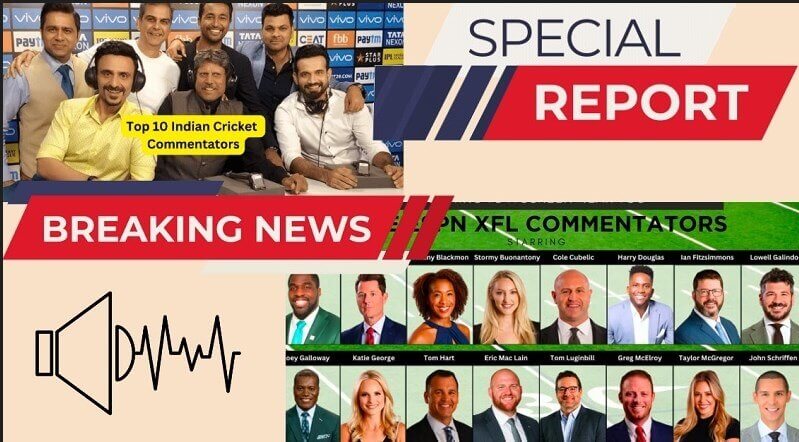 Listen to a free demo of the AI commentator voice

Part 1:Popular AI Commentator Voice
This is a list of the most popular commentators about politics, Sports, Entertainment, and Technology, The people on this list are from different countries, but what they all have in common is that they're all renowned commentators.
Political Commentators:
Anderson Cooper: A renowned CNN journalist and anchor, multiple-time Emmy Award winner, reported on major international news events such as the Haiti earthquake and the Syrian Civil War.
Rachel Maddow: MSNBC host known for in-depth political analysis and interviews, her show "The Rachel Maddow Show" is widely popular in the political sphere.
Sports Commentators:
Joe Buck: A prominent sports announcer, known for providing the voice for several Super Bowl games and receiving multiple sports broadcasting awards.
Erin Andrews: A well-known sports reporter and host, formerly with ESPN and FOX Sports, covered major sports events including the Super Bowl and NBA Finals.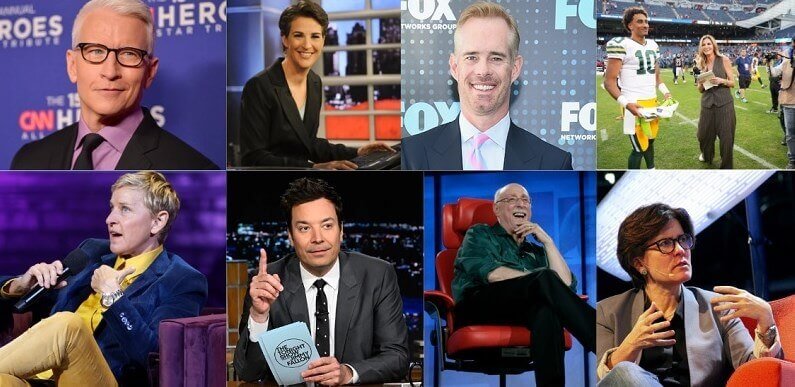 Entertainment Commentators:
Ellen DeGeneres: A famous comedian and talk show host, hosts "The Ellen DeGeneres Show," a recipient of multiple Emmy Awards and People's Choice Awards.
Jimmy Fallon: Host of "The Tonight Show Starring Jimmy Fallon," a talented comedian and talk show host, with a standout performance on "Saturday Night Live."
Technology Commentators:
Walt Mossberg: A renowned technology commentator, former columnist at The Wall Street Journal, dedicated to evaluating and reporting on tech products and trends.
Kara Swisher: A prominent tech journalist and commentator, co-founder of Recode, specializing in in-depth reporting and analysis of the tech industry.
Part 2: Top-notch Commentator AI Voice Generator with Text-to-Speech
Looking to add a professional touch to your content? VoxBox is your ultimate commentator AI voice solution, with 3200+ AI voices in 77+ languages, including male, female, and even celebrity voices. From Text to Speech and Voice Cloning to AI Rap Generation and Speech to Text, our feature-packed commentator voice generator does it all.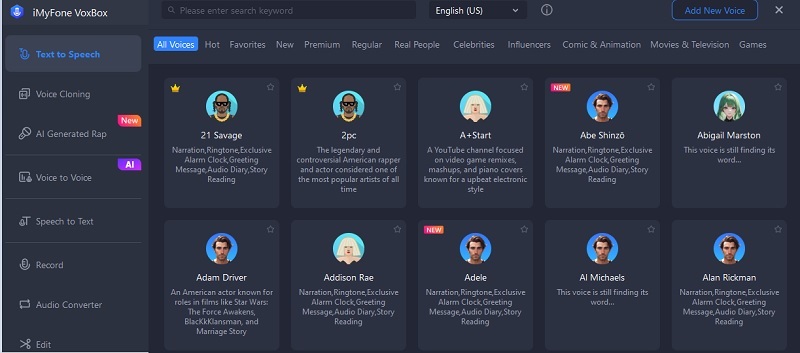 Tips for Using Commentator AI Voice for Realistic TTS
Step 1: Downlaod VoxBox and install it, then open it.

Step 2: Select the 'Change Voice' option and pick the AI commentator voice for your text-to-speech needs, or easily search for AI commentator name in our commentator voice generator.

Step 3: Enter your text, then simply click 'Convert' to experience lifelike voiceovers。
Features:
Access a library of 3200+ AI voices in 77+ languages, including unique filters like broadcasters, news reporters, and even presidential voices.

VoxBox offers your first 2000 characters for text-to-speech completely free.

Dive into a diverse selection of 100+ accents to suit your specific needs.

A wide range of built-in functions such as speech-to-speech, voice cloning, text transcription, voice recording, audio editing, and more.
Part 3:Hot FAQs About Comentator Voice Generator
1. What is a commentator AI voice, and how can it enhance my content?
A commentator AI voice is an artificial intelligence-generated voice that mimics the style of a professional commentator. It can enhance your content by providing engaging narration and making your videos or presentations more professional and appealing.
2. How do I use a commentator voice generator for text-to-speech applications?
Using a commentator voice generator for text-to-speech is easy. Simply input your text into the generator, choose your preferred AI commentator voice, and click 'convert' to obtain a lifelike voiceover for your content.
3. Are there AI commentator voice generators available for multiple languages and accents?
Yes, many AI commentator voice generators like VoxBox offer a wide range of AI voices in various languages and accents, including regional and professional accents. You can find options to suit your specific needs and target audience.
Conclusion
In this discussion, we've explored commentator AI voices and their applications. These AI-generated voices emulate professional commentators, enhancing content appeal. We've also discussed using commentator voice generators for text-to-speech, making it easy to get lifelike speech from text.
iMyFone VoxBox offers diverse AI voices in multiple languages and accents, catering to various audiences. Whether for videos, presentations, or other content, commentator AI voices can elevate quality. Ready to try it out? Download VoxBox!