You'd hear a lot of people talking about Adobe Premiere VS iMovie as a video editor. iMovie possesses some prolific default titles to pick from.
You can easily add the titles and make the content worth remembering. However, it doesn't allow you to change the animated title's style.
Moreover, iMovie doesn't offer you to add custom titles. So you're always going to look around.
On the other Premiere, Pro is the pretty customizable video editor. It allows you to create new titles and add them to your content. In addition, it also gives you proper control over animation.
Both video editors are worth your attention and are competent to serve your purpose. We've reviewed both video editors and decided to give an honest verdict on which editor is better and why.
Part 1. Adobe Premiere Pro vs iMovie
Let us talk about Adobe Premiere Pro and iMovie to figure out the best option for you.
1. iMovie
A user gets some flawless features with iMovie that make this video editor stand out.
Let us talk about some of the most prestigious features.
Sound
In iMovie, you'll find some stunning sound effects in the program. It allows you to import your music from the music library or Garage Band. Editing music in this video editor is limited to lowering and raising the volume, audio effects, and cropping.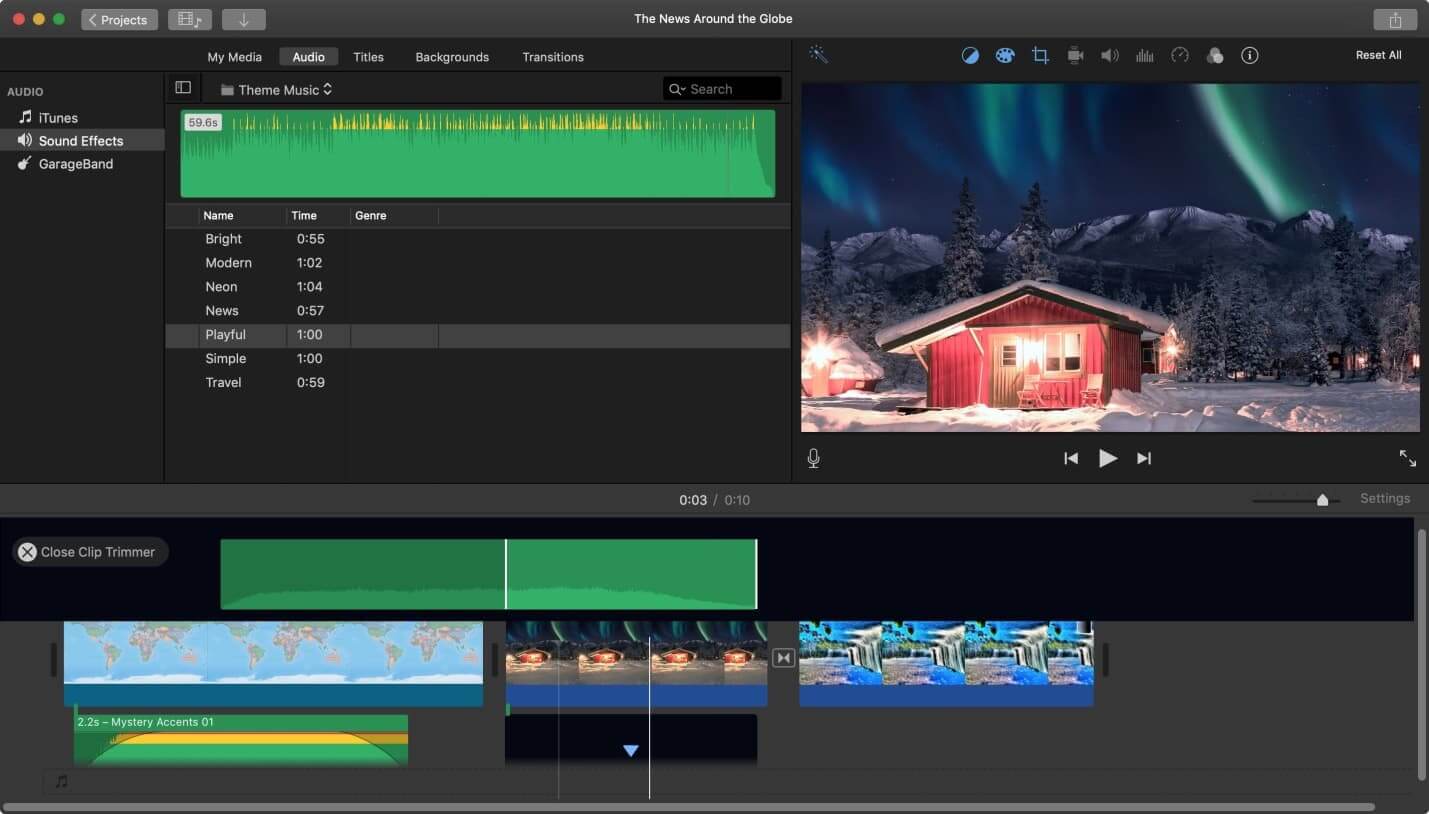 Color Grading
Using iMovie, you can apply pretty limited color grading techniques. It allows you to adjust brightness, add contrast, and saturation to a video.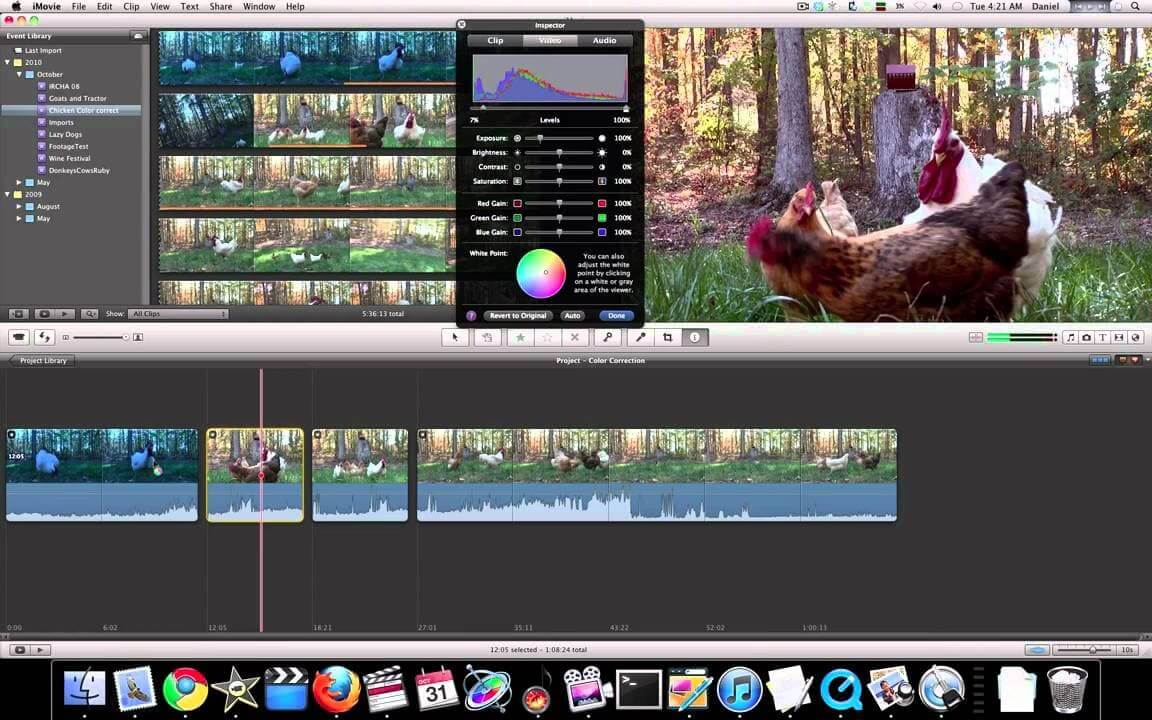 Visual Effects
There are very few visual effects options in the iMovie. You can add the Ken Burns effect, filters to a video, stabilize shaky clips, and adjust the speed of the video.
Moreover, you'll not find much support to customize your effects. However, iMovie allows you to add prolific transitions between your clips and make them memorable.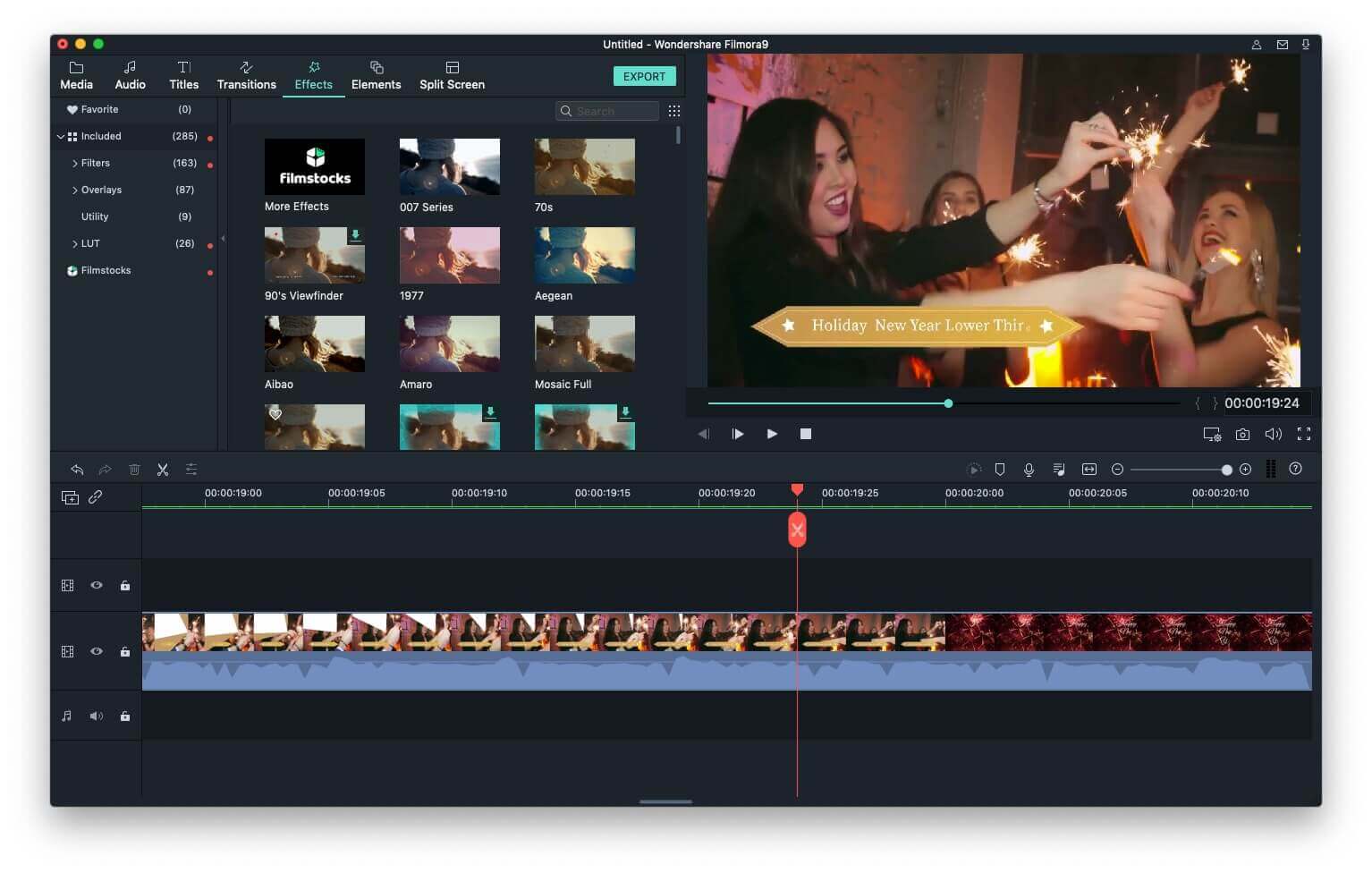 User interface
The user interface of iMovie is pretty friendly. It offers features that are easy to explore and offer a great selection of negotiable video editing opportunities.
Compatibility
iMovie is designed for Mac users. You can use applications on your desktop, and iPad, mobile. You can shoot a video on your iPhone, edit on your desktop and export it on your iPad using iMovie.
Users
iMovie is suitable for those users who look for simple editing methods. Newbies who enter the editing process can use iMovie to learn about the basics of editing.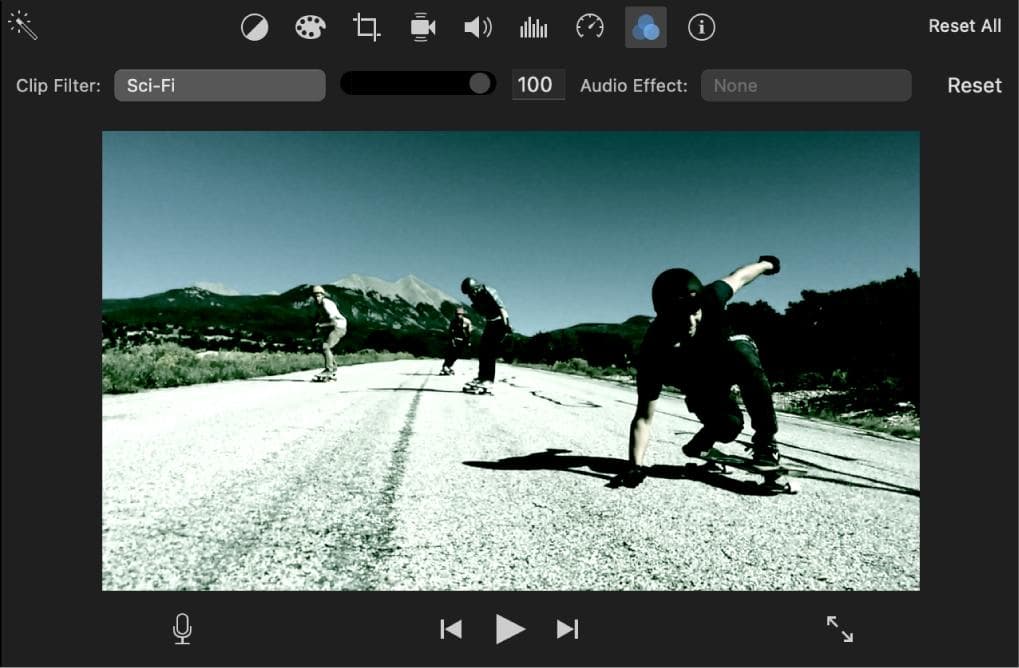 Longevity
You'll see improvement in iMovie regularly, but it still has to put some hard yards to compete with professional video editors.
iMovie is an appropriate video editor for iPhone users, but you can't use it for film editing for some mega project.
2. Adobe Premiere Pro
Adobe Premiere Pro is a well-established and fully equipped video editor for professional editing. You can use this tool for almost every purpose.
Using this video editor, you can film a video and then add some stunning effects to it. You'll have outrageous features with Premiere Pro.
Let us highlight some of its most stunning features.
Sound
You'll get some fascinating audio features in iMovie. Its Sound Panel is prolific and can fix any audio mistake, add special effects, and adjust volume according to your preferences.
With its ability to label sound clips, you can edit your video in groups. For instance, it allows you to add the same effect features to all the dialogue. This process makes this video editor sharp and fascinating.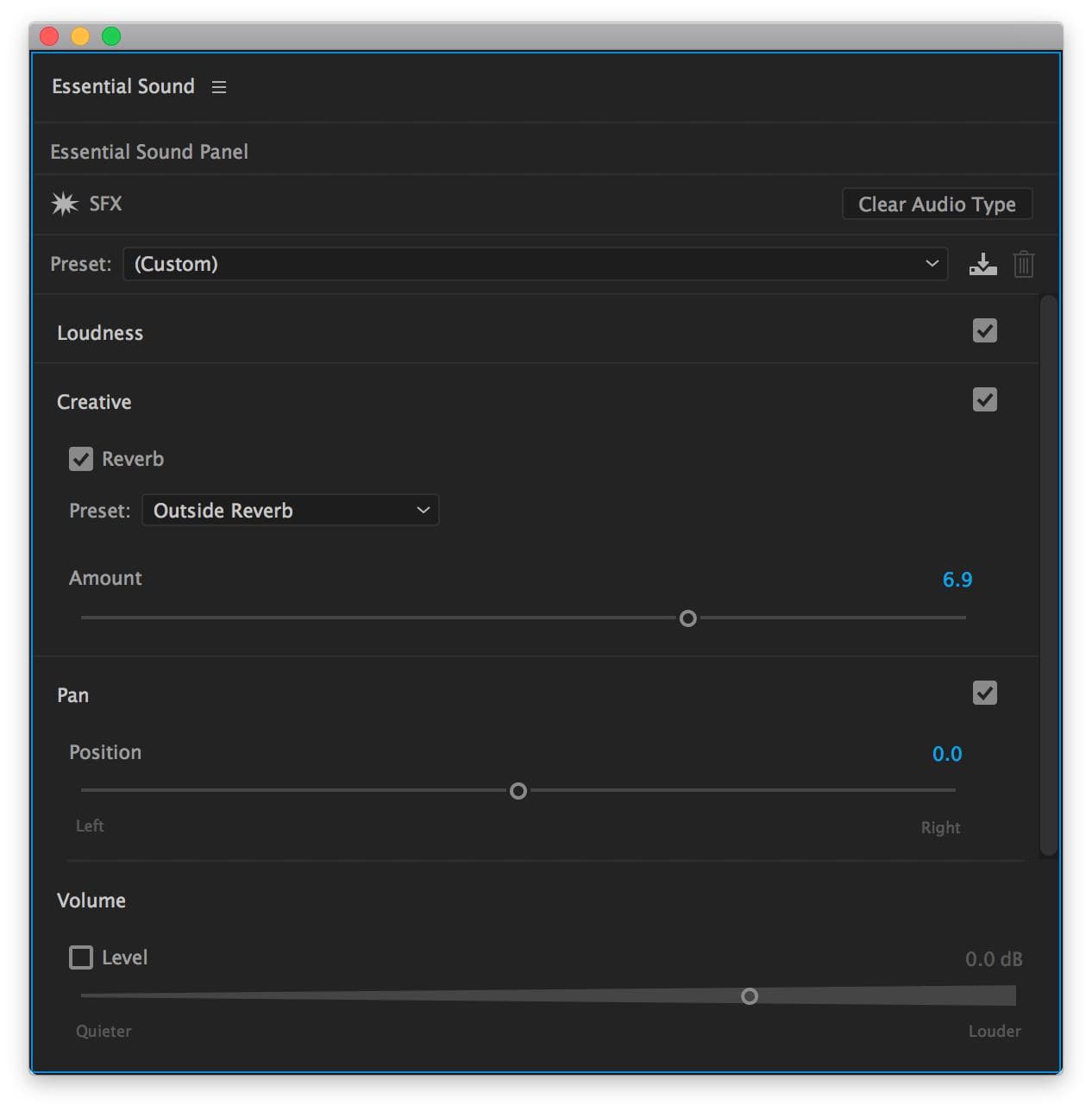 Color Grading
You'll get pretty powerful and attractive color grading with Premiere Pro. This tool allows you to edit your color directly on the Premiere Pro. Besides, you can also adjust lighting, edit color hues and contrast. By adding multiple colors effects in Premiere Pro, you can save presets.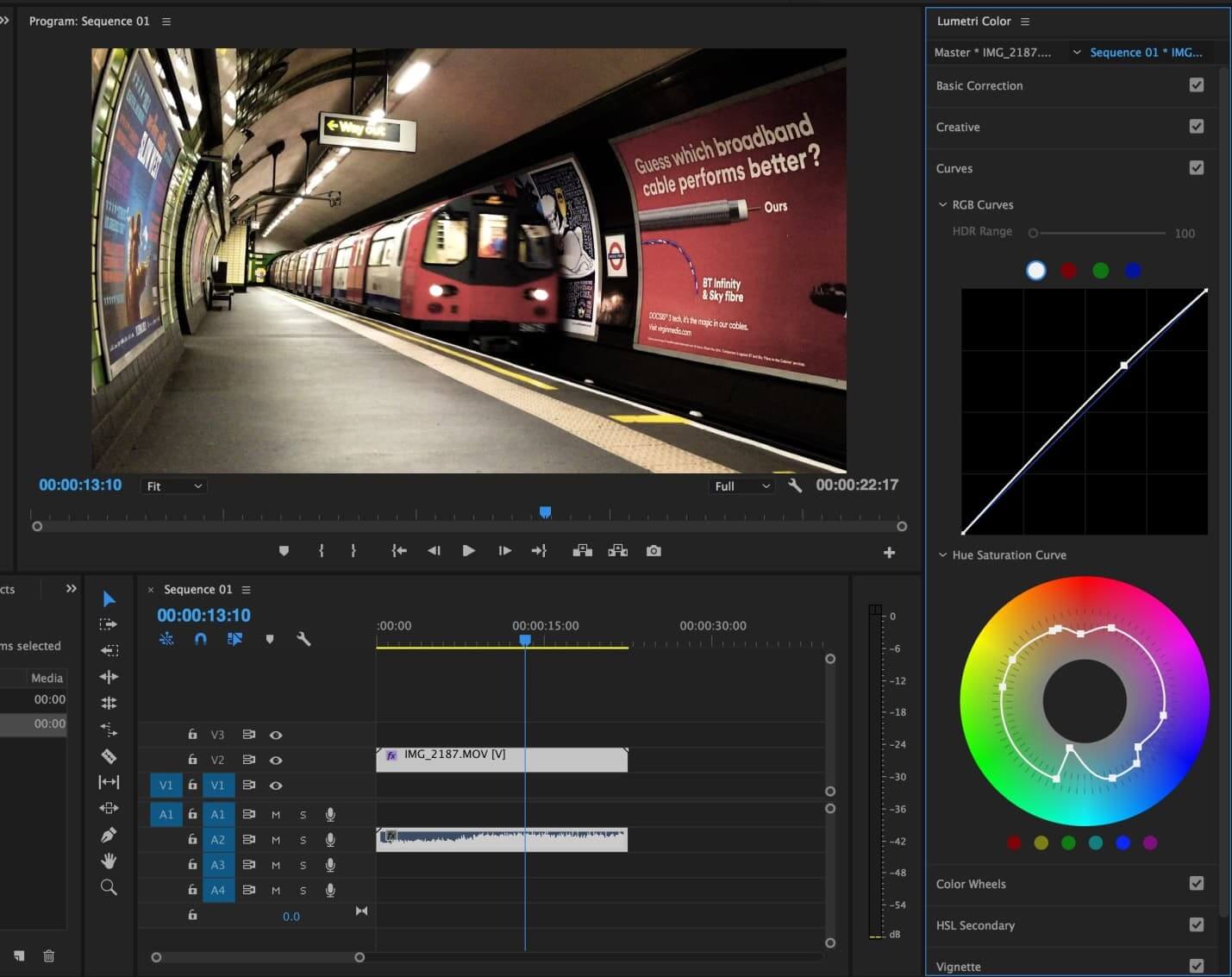 Visual Effects
The visual Effects library of Premiere Pro is advanced and extensive. You can add cinematic presets filters, a green screen key, and fascinating transitions using this tool.
The visual effects offered by Premiere Pro are customizable, and you can edit them any time you want. In addition, you can adjust the strength and opacity of the visual effect.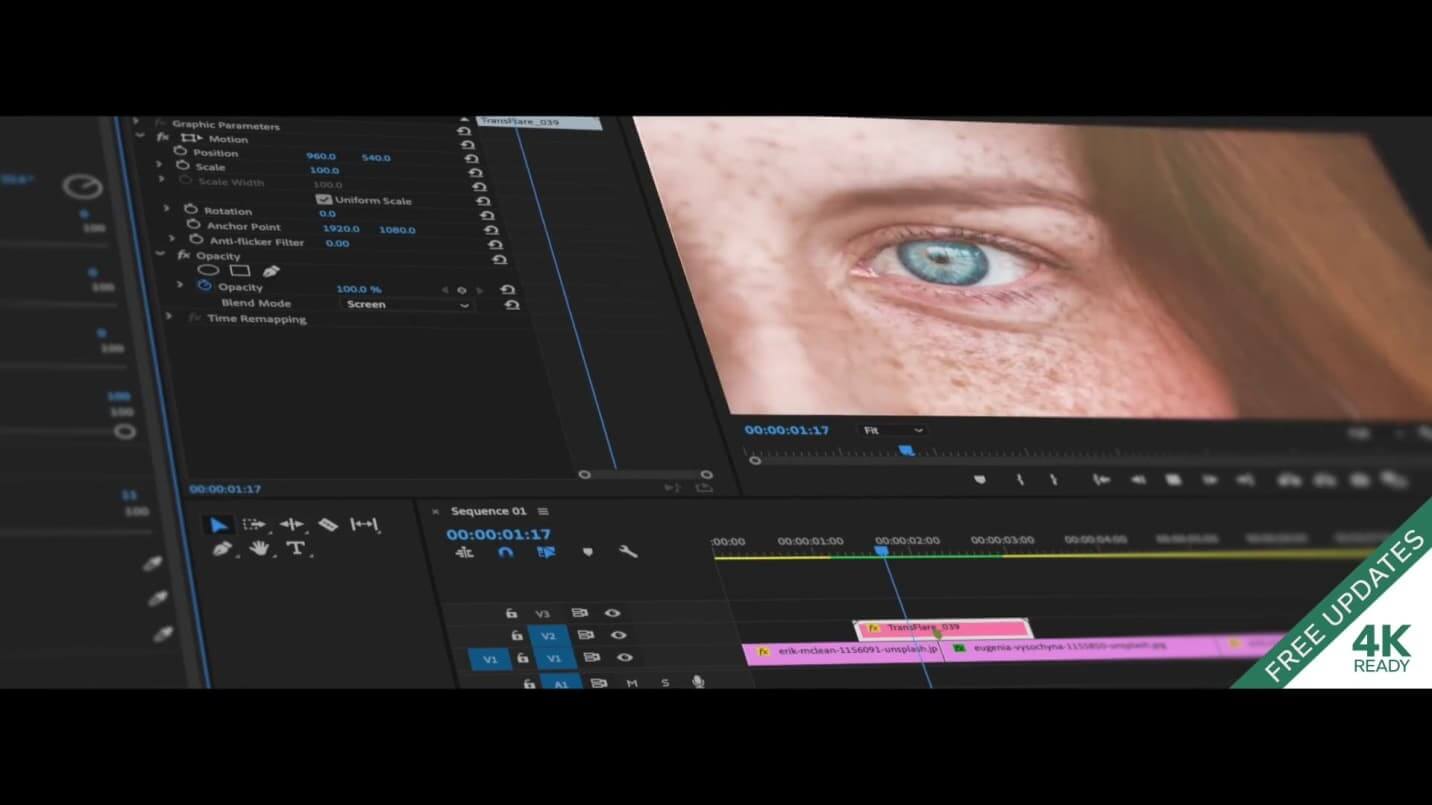 User Interface
Like iMovie, Premiere also has a prolific user interface to go with. But, with Adobe Premiere, you'll get some advanced and professional features, which are, at times, difficult to understand. However, Premiere Pro has all the basics covered in providing reliable services to its users.
Compatibility
Premiere Pro is compatible compared to iMovie. Besides supporting more video formats, Premiere Pro is compatible with more platforms than iMovie.
It is available for Windows and Mac. However, there's no direct application for Android, but you can download Premiere Rush to edit your videos.
Users
Everyone can use Adobe Premiere Pro. Since Premiere Pro provides advanced and professional features, every filmmaker can utilize this tool to serve his purpose.
At the same time, you can also use it for editing YouTube videos with great effect. Compared to iMovie, Adobe Premiere Pro is more versatile and prolific.
Longevity
Adobe Premiere is a well-balanced and industry-standard video editing tool. Using this editor, you can edit your video in every aspect you want. It keeps on introducing new features, making it a perfect gig for every user.
Part 2. Best Alternative Video Editor - iMyFone Filme
If you're a content creator and want to create engaging and attractive content for social media platforms, you'll need to acquire an appropriate video editing tool. A reliable video editor will decide how your content impresses others.
Luckily, you do have a fantastic video editor in the shape of iMyFone Filme. Jokes aside, iMyFone Filme has been ruling the millions of hearts ever since it was introduced. It offers prolific and gigantic features for its users to play with.
Above all aspects, Filme possesses a user interface that is acceptable for almost everyone. In addition, you can take the opportunity to utilize iMyFone Filme as the best studio editor for shooting and creating flawless videos.
Features
Let's look at some of the unbelievable features of iMyFone Filme.
1. Fast Video Mode
Fast video mode is a Filme feature that needs your attention. Using this wonderful feature, you can manipulate your content by adding effects and built-in templates.
You only need to click the template, and it will change the dimension of your video. You can add a fast video mode feature in the following categories.
Birthdays

Wedding

Travel

Holidays

Business

Education
2. Multiple Editing Modes
With iMyFone Filme, you'll get ample facilities to make your content look prestigious. You can explore various features of iMyFone Filme by pushing your video clips to Filme's timeline.
Whether you want to add a Picture-in-Picture effect or GIF to your videos, Filme gives you the facility to add whatever you want in your video.
Moreover, you can also make your content more relevant by applying the transition effect to your video. Without transitions, your content may look a bit off and boring, which is why the presence of transitions can make it look fascinating.
3. Crop, Trim, Rotate and Adjust the Speed
Besides providing some fascinating editing modes, iMyFone Filme also provides you with the remarkable facility to adjust your video. Using Filme, you can crop your video if you want your video to look relevant. Moreover, you can adjust the speed of your video to avoid any errors. Similarly, trimming and rotating your video can also give you a clue how your video will make a mark.
Part 3. FAQ about Adobe Premiere vs iMovie Comparison
Q. Is iMovie better than Premiere Pro?
If we assess the features and credibility of both the video editors, Premiere Pro beats iMovie on various occasions. First, it is compatible with many devices.
Second, it offers more advanced and professional features compared to iMovie. However, you can't underestimate the ability of iMovie; it is also a reliable video editor.
Q. Which video editor is difficult to use, Adobe Premiere Pro or iMovie?
Premiere Pro comes with some advanced and up-to-date features that can make it tricky for users to apply effects in it.
But overall, if you have some knowledge about it, you can use this tool without any trouble. On the other hand, iMovie possesses a more user-friendly interface compared to Adobe Premiere Pro.
The reason is apparent, iMovie possesses some simple features and extremely negotiable editing tools to play with. It is why newbies should prefer to use iMovie instead of Adobe Premiere Pro.
Conclusion
If you're a filmmaker, selecting Premiere Pro over iMovie is a wise idea. However, for newbies, iMovie isn't a bad idea at all. Using iMovie, you can simply edit your video.
At the same time, Premiere Pro allows you to edit videos professionally. But, people who are a bit confused after reading about these tools and their abilities can use iMyFone Filme as an alternative to both video editors.
It offers some sensational features that can make you satisfied as a content creator. Using Filme, you can export your video and share it with any social media platform you want. Moreover, you can also add attractive text titles, fascinating themes, and interesting stickers to your video.